One of the cleansing rituals is located at the Tidal Flat outside Kamisato Estate.
You have to find the barrier and then destroy it like the rest.
Here's a walkthrough and guide on the cleansing ritual at the Tidal Flat outside of Kamisato Estate in Genshin Impact.
Location of the ward
Use the teleport waypoint at Kamisato Estate. Head north to the location shown below, marked by the player location.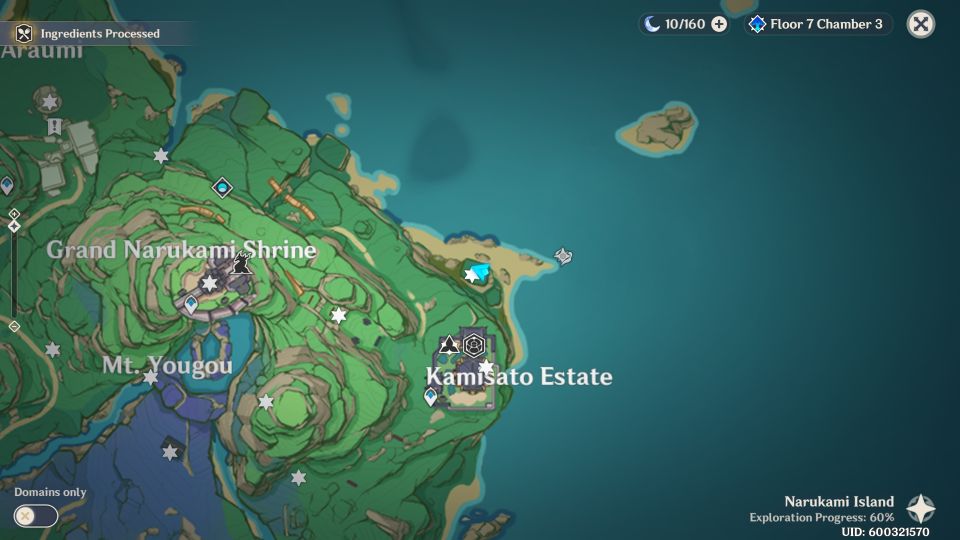 You will see kitsune statues here. Use your Memento Lens on the kitsune statue.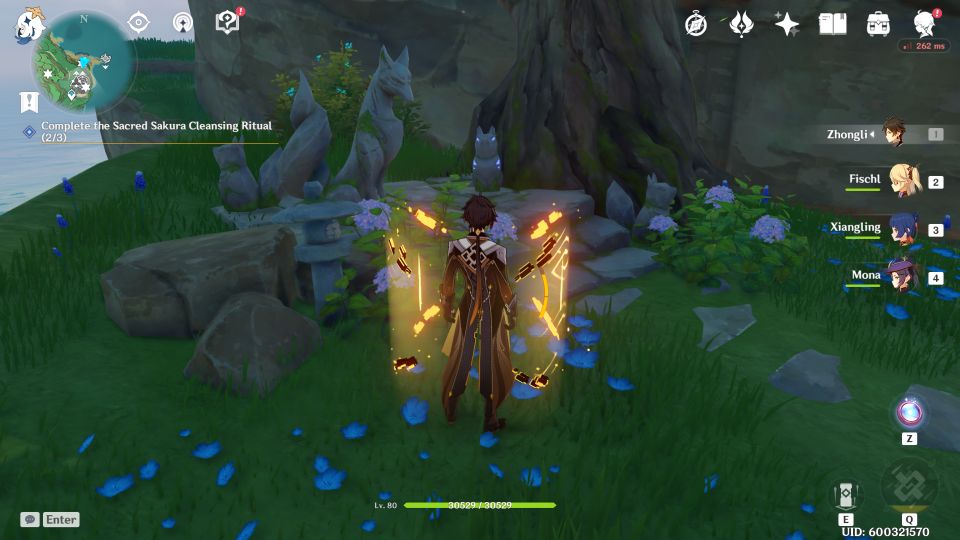 Then, use an electro attack on the big statue to get the ward.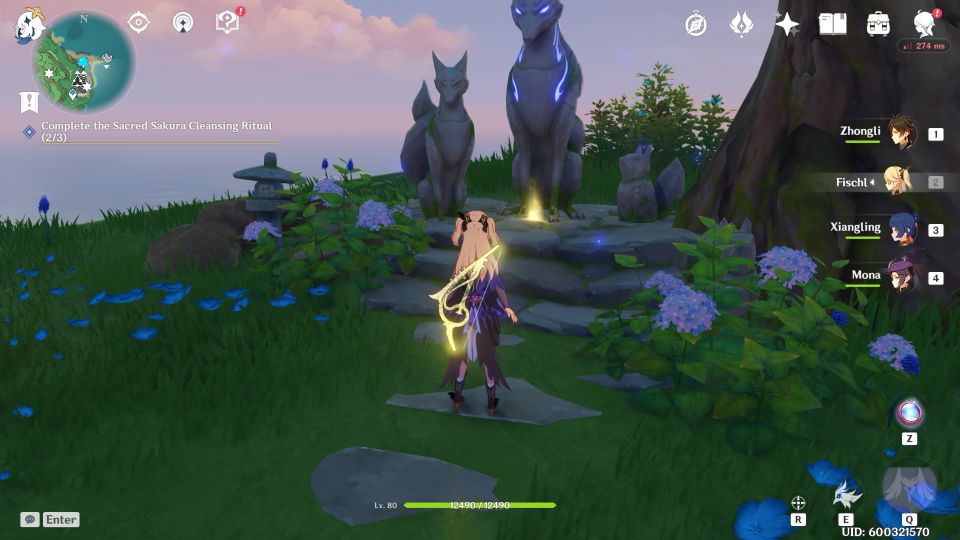 Head to the tidal flats
From the statue, go towards the waverider summoning point.
Get a waverider and head to the tidal flats northeast.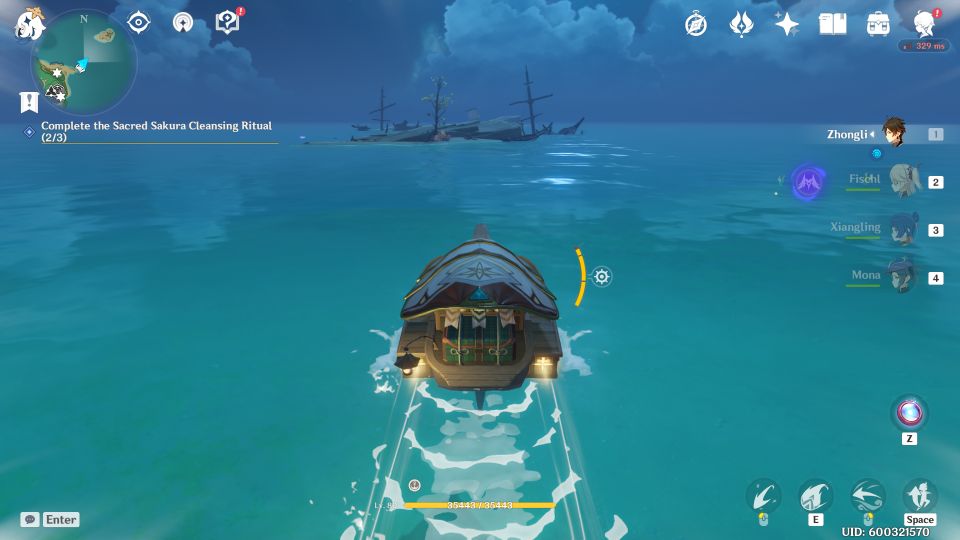 You should then see an electroculus on your map.
If you go to the electroculus, you will see a kitsune statue hidden under some rocks. Use your lens again to open a path downwards.
Take the electroculus as you descend into the barrier area.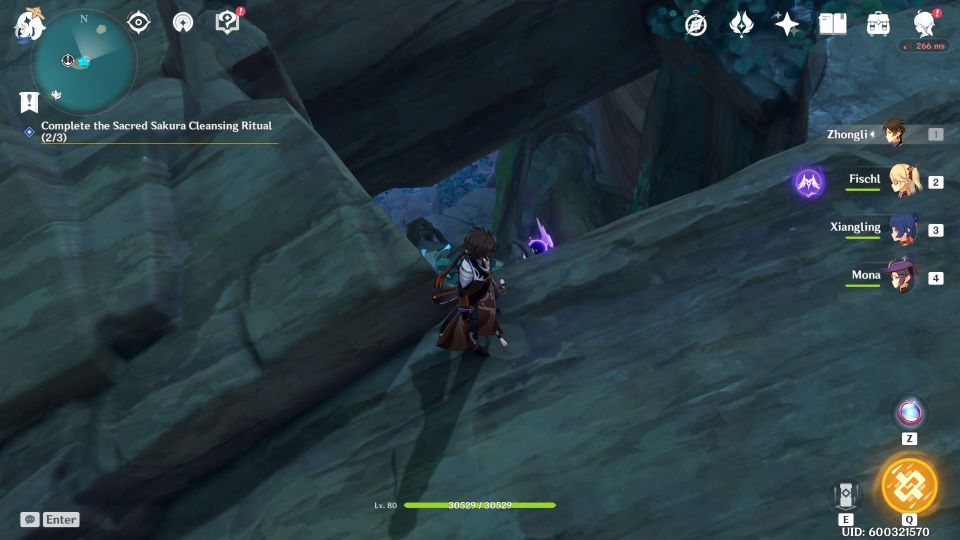 Destroy the barrier
Use the ward to begin the purification process.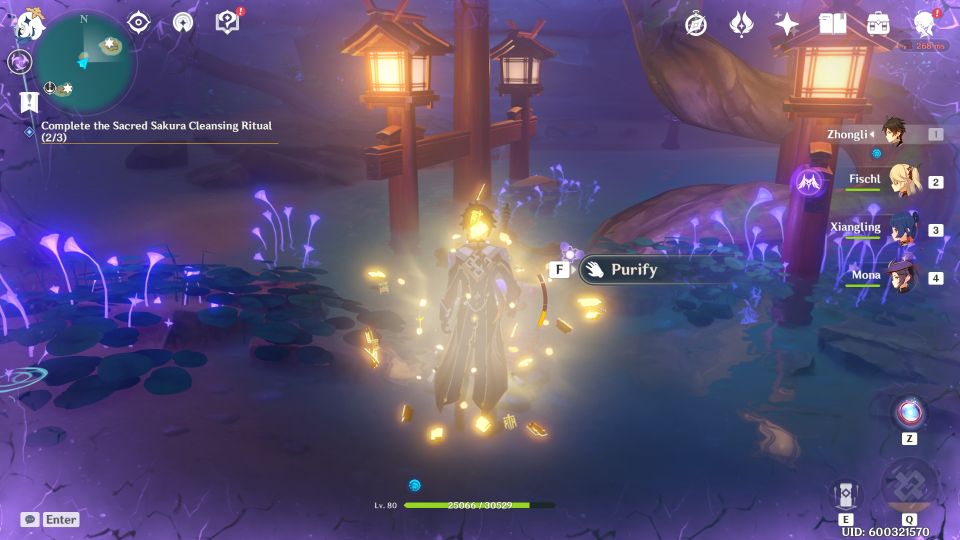 Follow the order shown in the image below. The main cleansing statue is in the middle this time.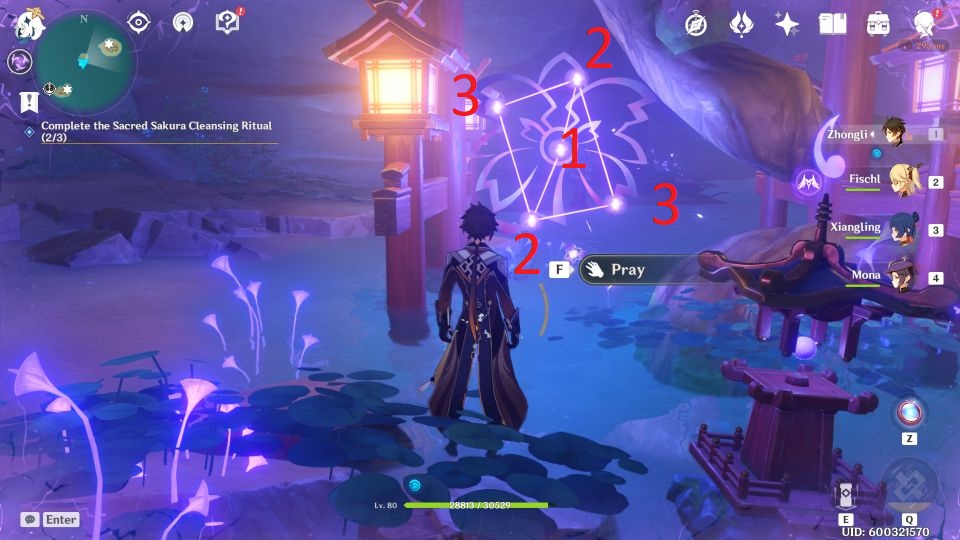 Two Ochimushas will spawn this time. Defeat both of them to complete this part.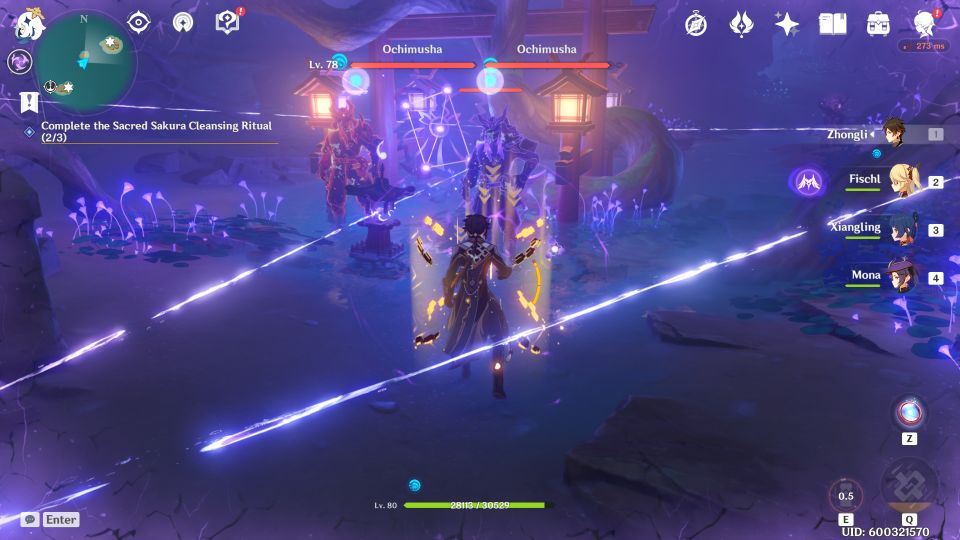 ---
Related posts:
Genshin Impact: Araumi Cleansing Ritual Walkthrough