Who Wields the Wild Wind? is a side quest in Genshin Impact's 1.6 update.
Your task is to find out why the weather on a particular island is still weird.
Here's a walkthrough of Who Wields The Wild Wind in Genshin Impact.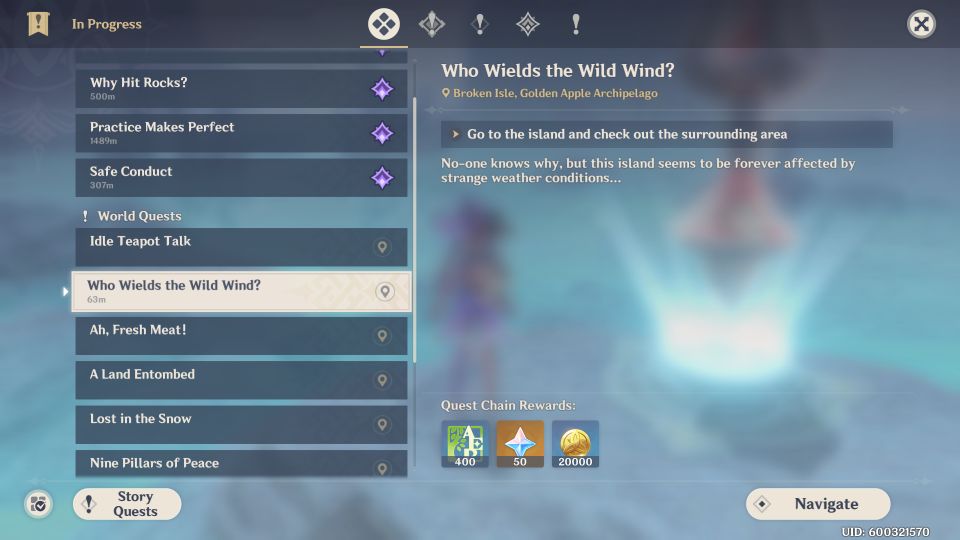 Head to the northwest island
To begin this side quest, you have to head to the northwest island on the map, as marked by the player location below.
It's the island with a unique shape.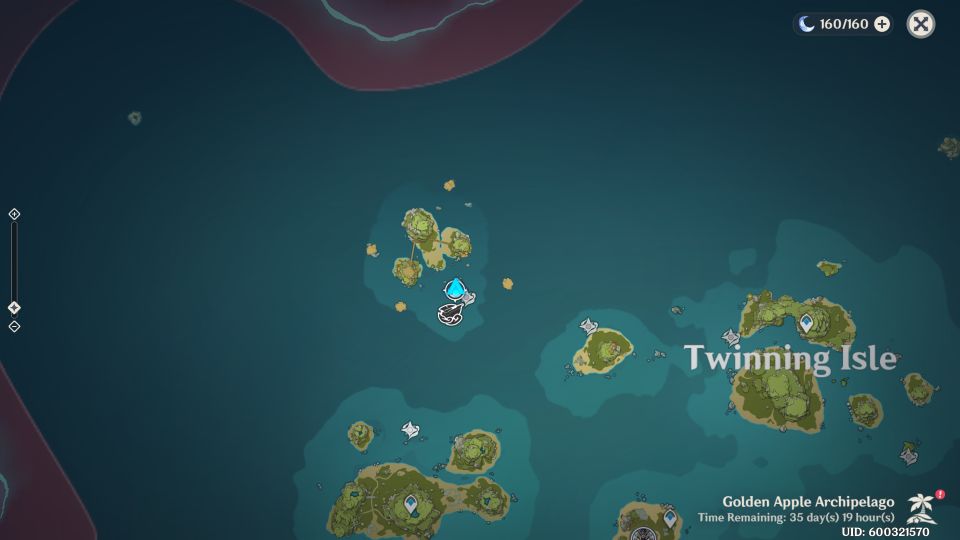 As you reach the area, you will see a luxurious chest blocked by a barrier. Diluc will also be nearby but he's not involved with the quest.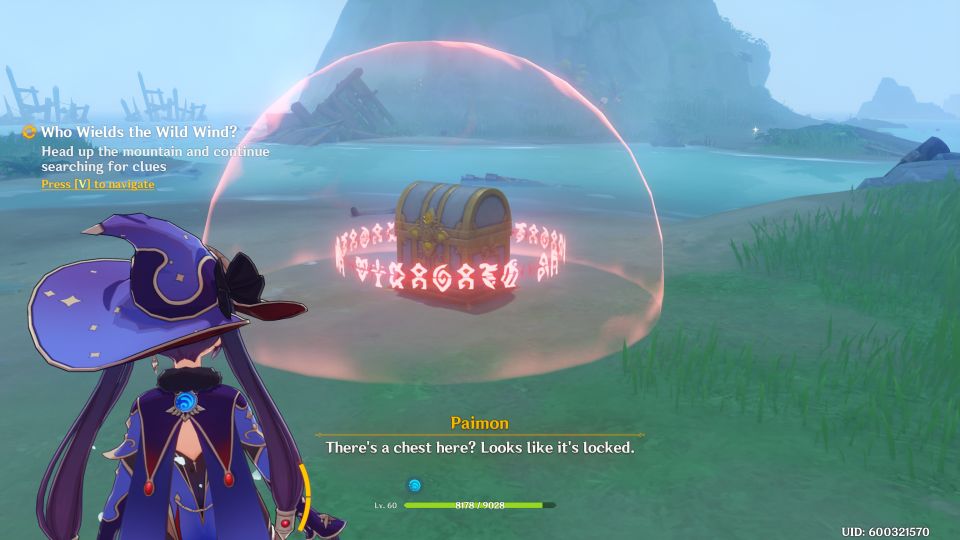 Climb up the mountain
To solve the fog issue, head up the mountain. Look for the mountain with the staircase.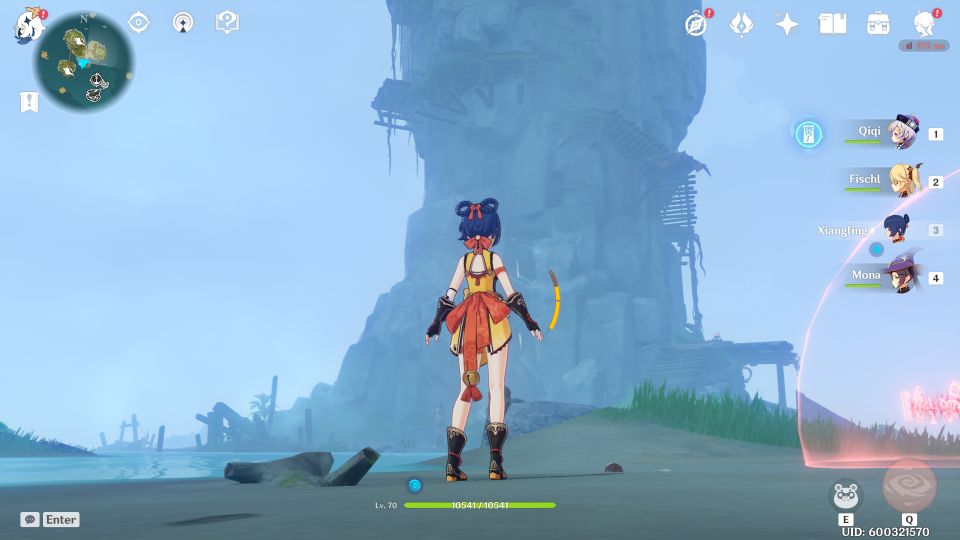 Defeat all opponents on the mountaintops
As you get to the top of the mountain, defeat all of the enemies. The barrier blocking the chest will start to crack.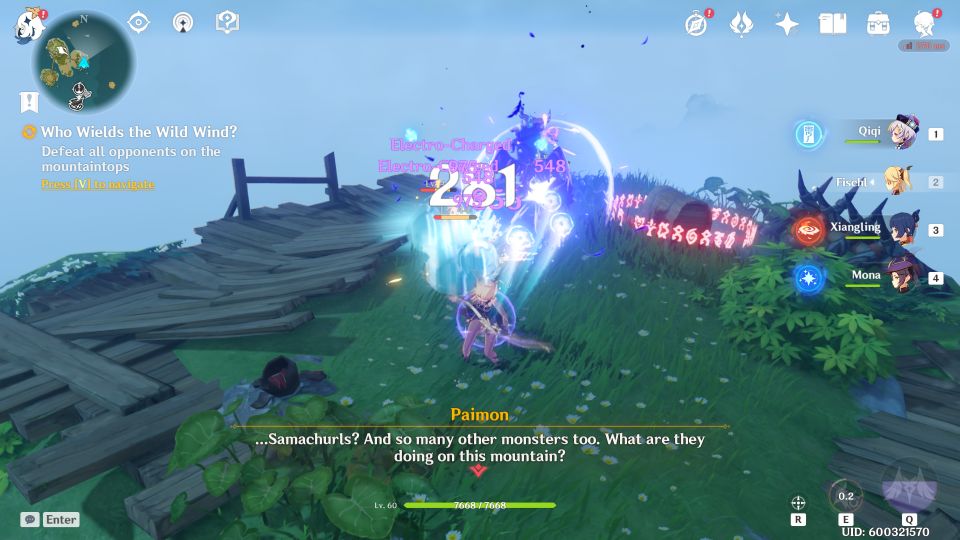 Do the same with the other mountain tops. You may also want to collect the echoing conches on these mountains.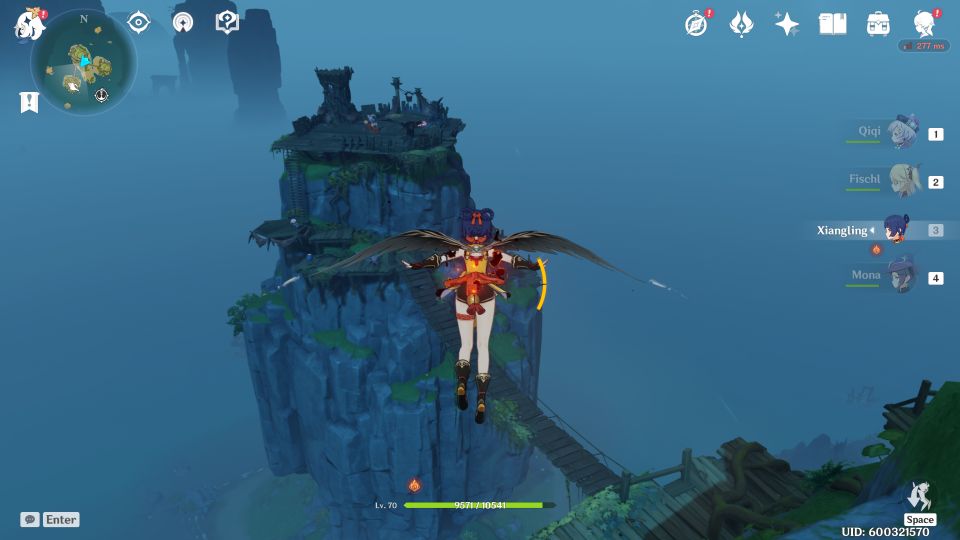 Head to the chest and defeat the opponent
After removing the barrier, head back down to the chest.
You will encounter a lawachurl. Take him out and the chest will be unlocked. The quest ends here.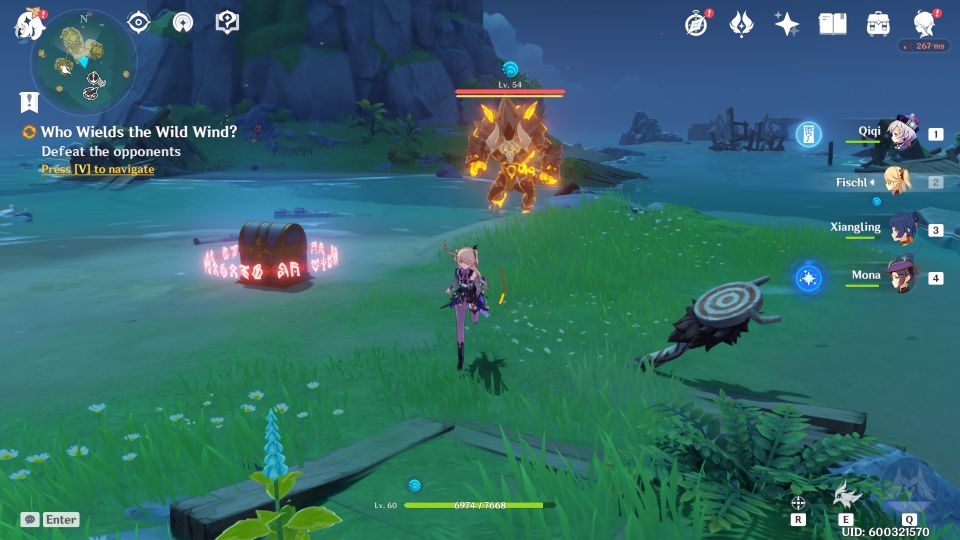 ---
Related posts:
Genshin Impact: Dodo-King Of The Sea Lying In Wait Walkthrough
Genshin Impact: Summer Vacation Proceed With Caution Walkthrough