Theater Mechanicus: Stage of Wonders is a new event in Genshin Impact where you can earn rewards. It is playable either solo, or duo in a co-op mode.
It is essentially similar to a tower defense game where you have to put tower traps (elemental and non-elemental) and prevent the enemy from reaching the goal.
Here's a brief guide on the Theater Mechanicus event in Genshin Impact.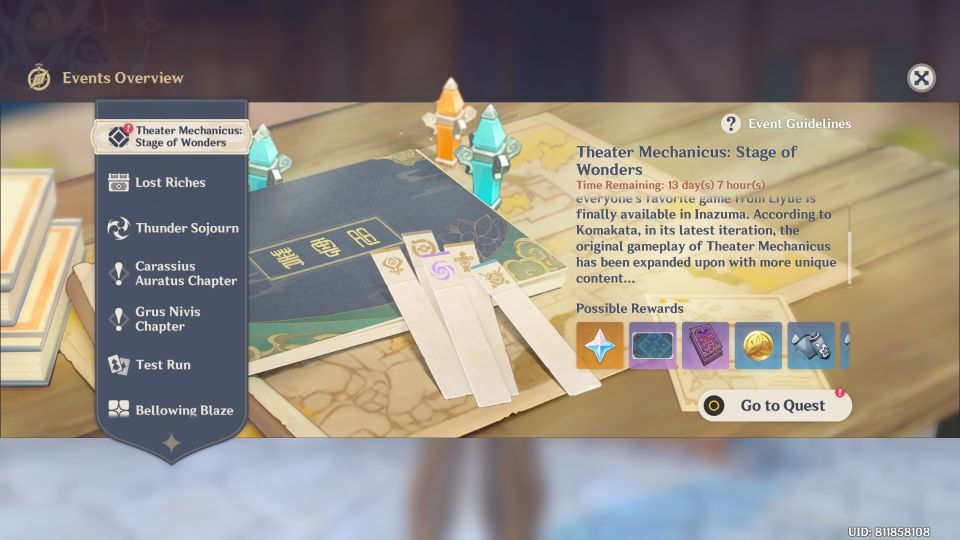 To begin the event, you have to talk to Komakata at Inazuma City. She's located just in front of the blacksmith.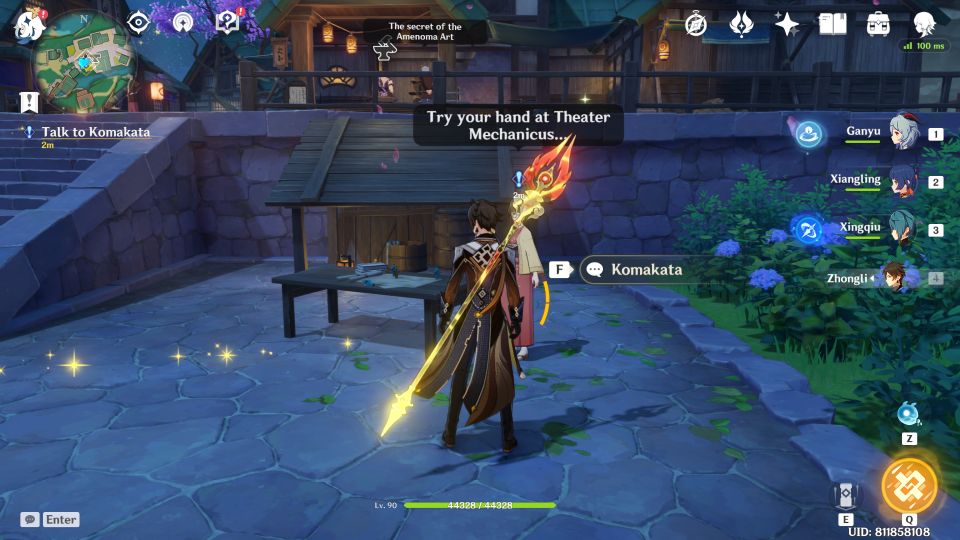 How the event works
You basically have to prevent enemies from reaching the portal. You will lose Terminus Integrity for each enemy that slips through and enters the portal.
Also, enemies come in waves and you'll be informed of the type of enemies that will be coming.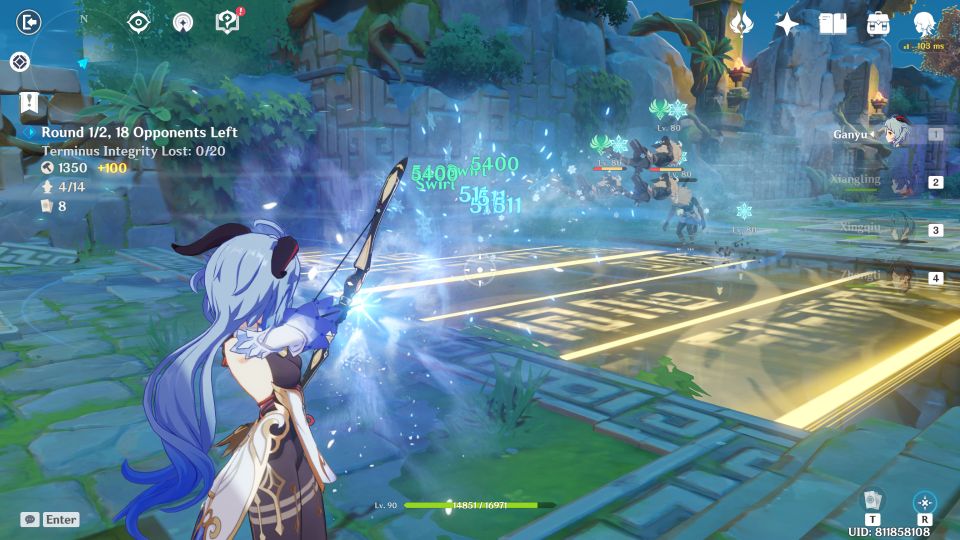 Your character's attacks will also do no damage as the towers will deal all of the damage, but you can still use elemental reactions to slow down enemies. For e.g. you can use Xingqiu to apply hydro energy and a cryo character to freeze enemies. This will help to allow your towers to deal damage while enemies are stuck at a certain spot.
Another way is to use your character's elemental attacks to proc reactions. If you have pyro towers, you can use your skills to apply hydro or electro on the enemies.
You are also given a limited amount of points to build towers, meaning you won't be able to afford building towers everywhere.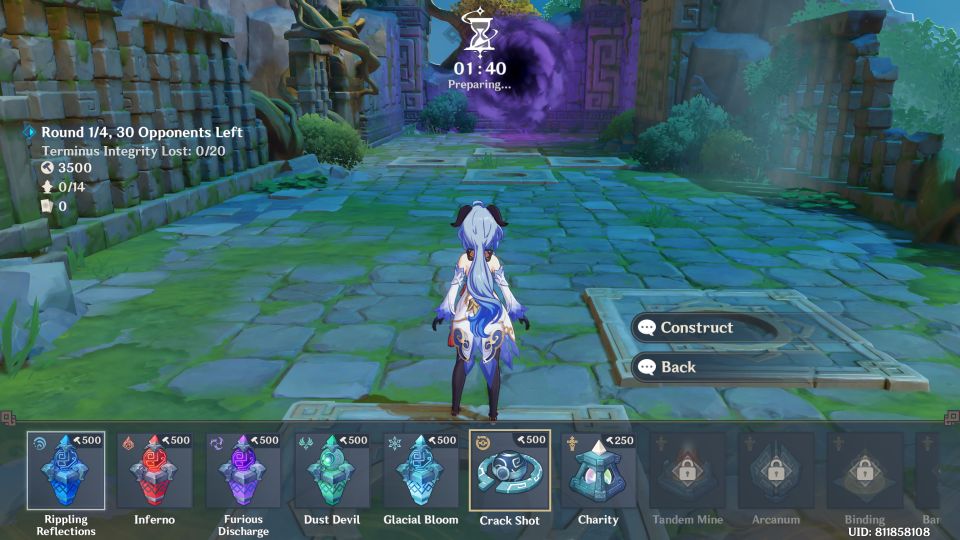 There are also special features for the map. For e.g. you can close the adeptus bridge on the first map to let enemies fall. The usage is limited however and you should only use it if you can't cope with the waves of enemies.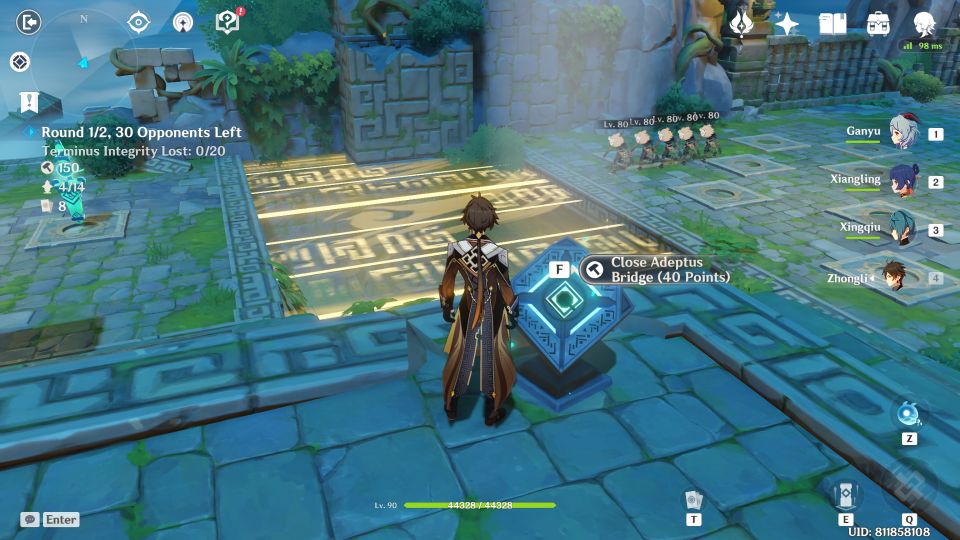 Instead of building towers alone, you are also given an opportunity to draw Wondrous Sticks. They are basically buffs that allow you to increase the damage or stats of certain towers.
The more you play, the more types of Wondrous Sticks you will unlock. However, they are pretty RnG every round.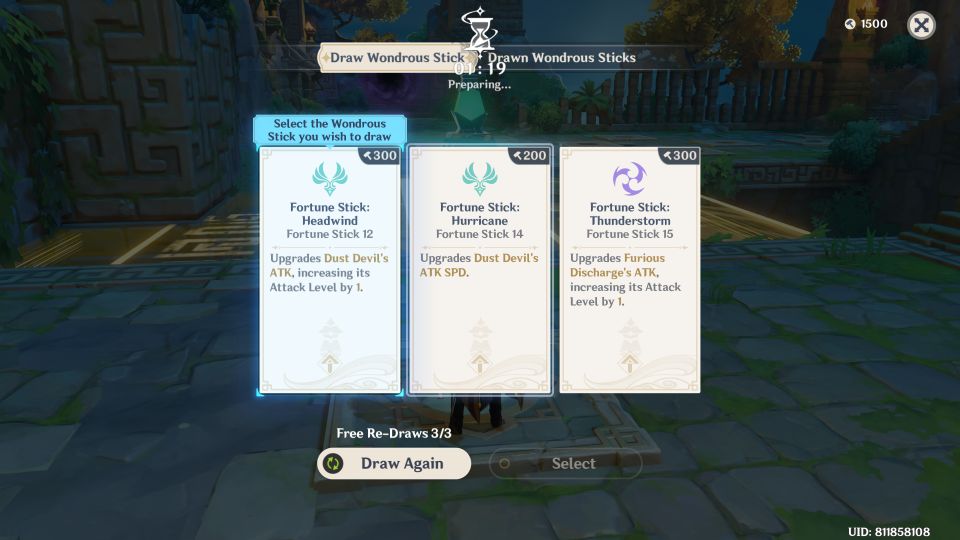 Types of towers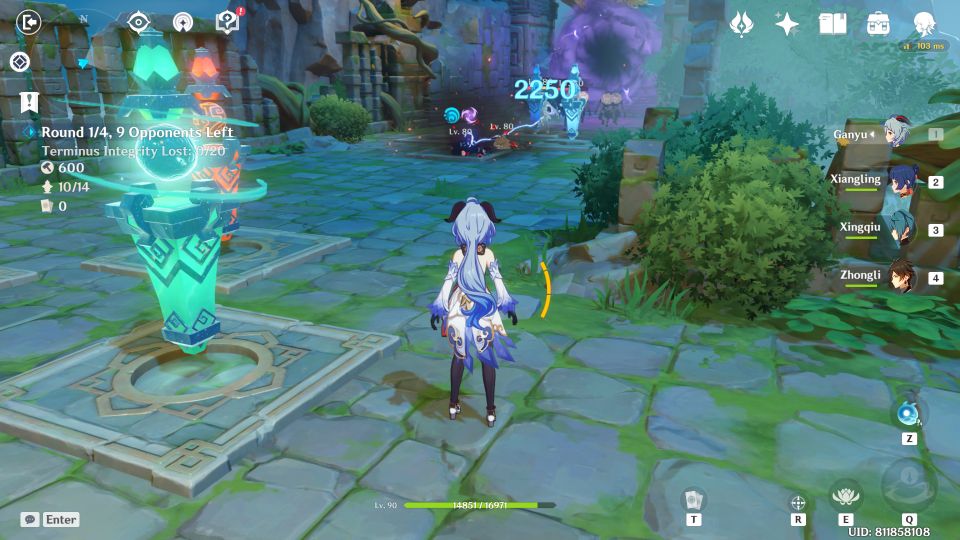 There are elemental and non-elemental towers in the event.
Elemental towers
Veneficus Mechanicus: Inferno – uses pyro attacks
Veneficus Mechanicus: Furious Discharge – uses electro attacks
Veneficus Mechanicus: Glacial Bloom – uses cryo attacks
Veneficus Mechanicus: Rippling Reflections – uses hydro attacks
Veneficus Mechanicus: Dust Devil – uses anemo attacks
Non-elemental towers
Veneficus Mechanicus: Crack Shot – shoots arrows that deal 75% ATK as Physical DMG
Recovery Mechanicus: Charity – decreases enemy movement SPD by 20% and gives 20 points when they're defeated
Tandem Mine – explodes and deals 500% ATK in pyro damage
Arcane Mechanicus: Binding – imprisons an enemy for three seconds
Arcane Mechanicus: Banishment – knocks back enemy every six seconds
Mysticus Mechanicus: Arcanum – increases ATK of nearby mechanisms by 50%
Tips and tricks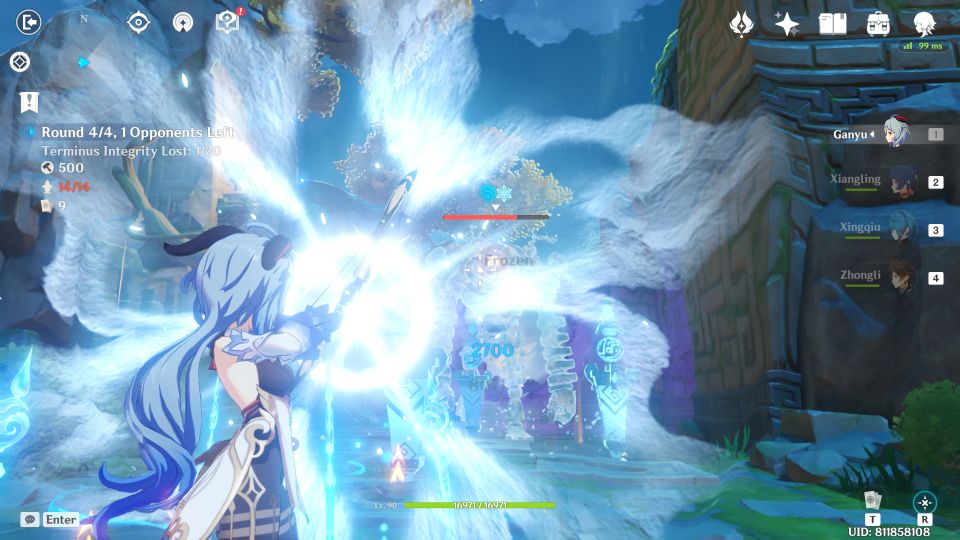 For this event, some combinations work really well. To create high damage, try electro and pyro elements. To slow down enemies, you can use cryo and hydro reactions. If the towers aren't sufficient, use your own characters to create those reactions. It's even easier if you do this in co-op mode.
For some bosses, you can slow them down by attacking their weak points. For e.g., Ruin Guards can be stunned by shooting at their weak points. This will buy you time for your towers to do more damage.
Make use of non-elemental towers as well, such as Charity which slows down enemies in the area or even Binding which stops enemies for awhile.
You can also stop enemies by causing roadblocks with your Geo main character's elemental skill.
Rewards
The rewards you can get from the event shop are Primogem, Talent Books, Hero's Wit and Mora.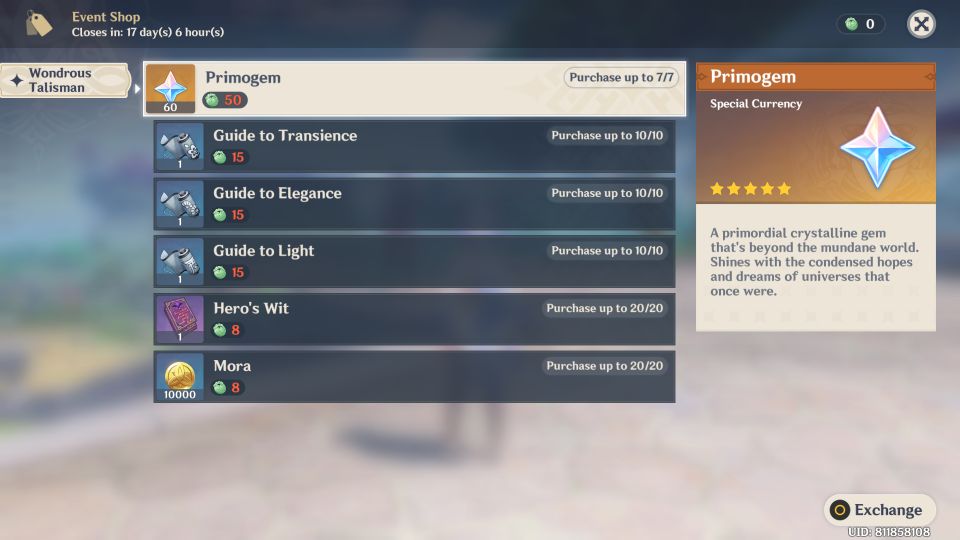 ---
Related posts:
Genshin Impact: Lost Riches Event Guide & Secret Treasure Clue Location
Best Ayaka Build, Weapons, Artifacts And More (Genshin Impact)