The Falcon's Hunt is a world quest available in Sumeru in Genshin Impact's 3.4 update.
Your objective is to help Tadhla defeat three types of beasts.
Here's a walkthrough & guide of The Falcon's Hunt in Genshin Impact.
To begin the quest, you need to finish The Dirge of Bilqis quest line and Tadhla the Falcon.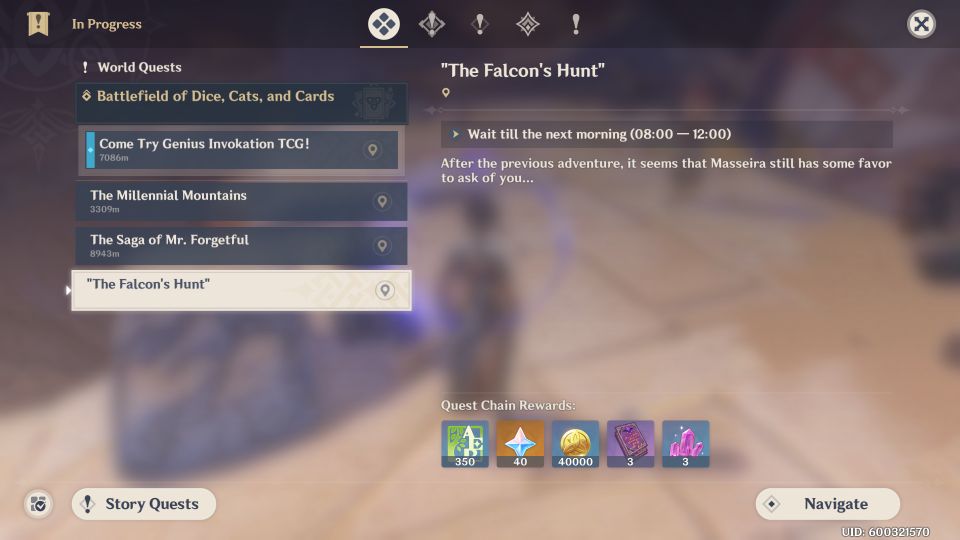 Wait until 8:00
First of all, you can fast forward time to 8:00.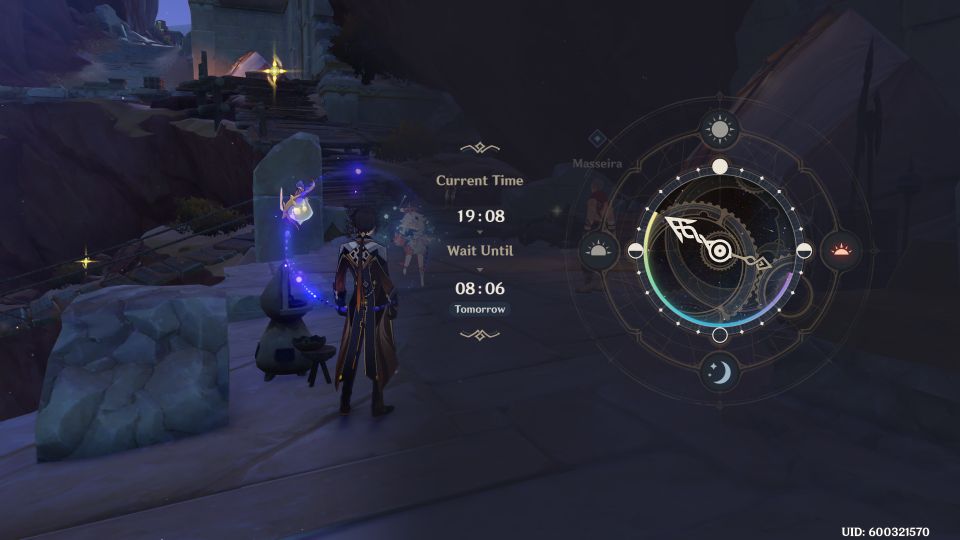 Talk to Tadhla
Next, talk to Tadhla who is at Masseira's place.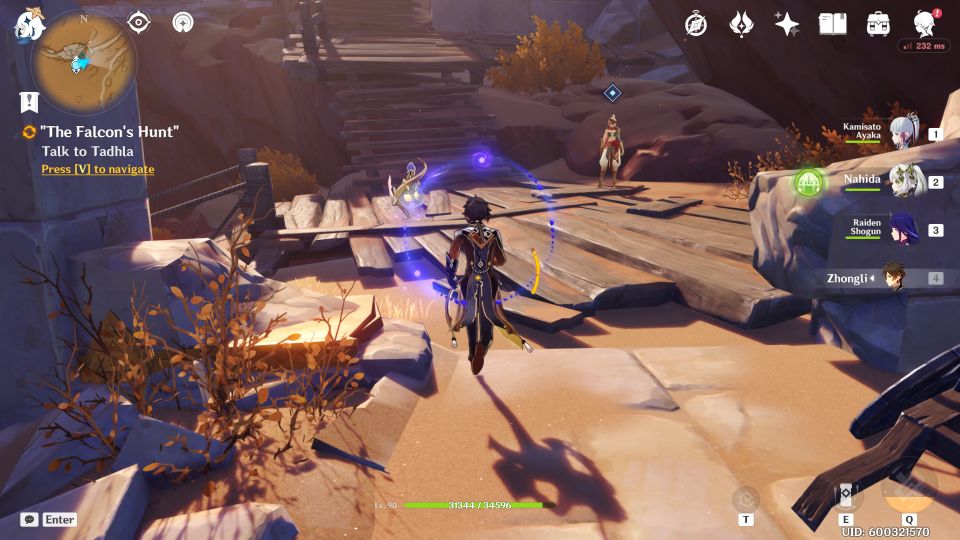 Go to the Red Vulture's lair
The first beast is the Red Vulture. Head to the marked area on the map. You'll need to go all the way down the canyon where the teleport waypoint is.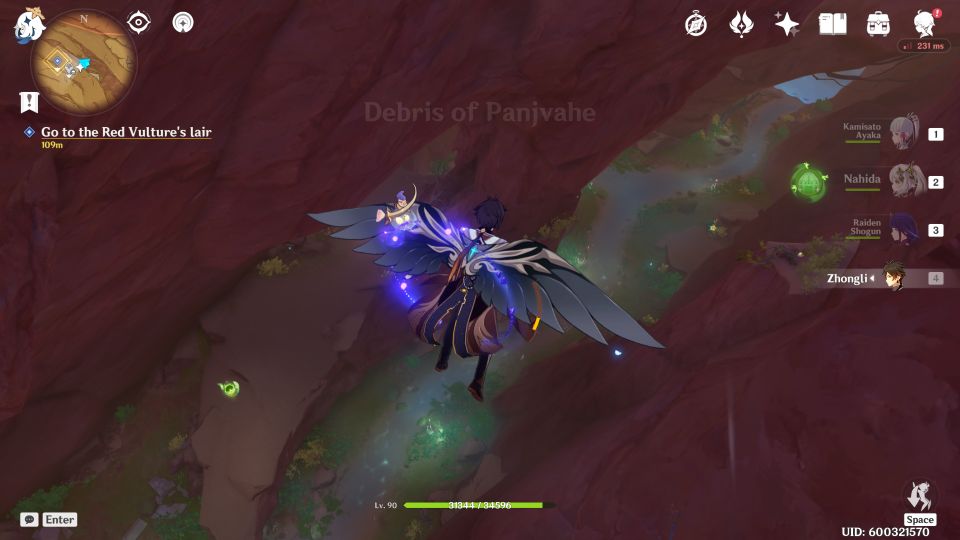 Search for traces of the Red Vulture by interacting with the glowing spots.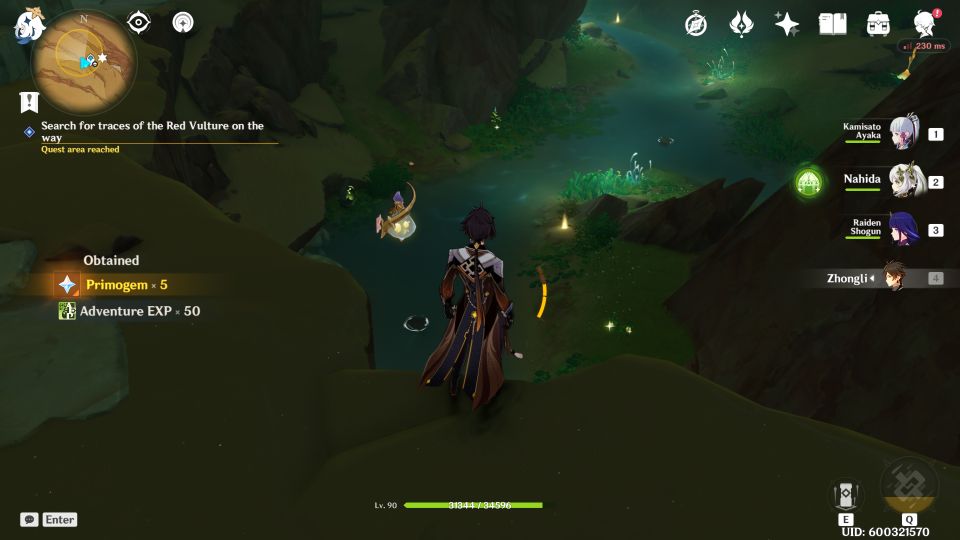 Use the four-leaf sigils to make your way up.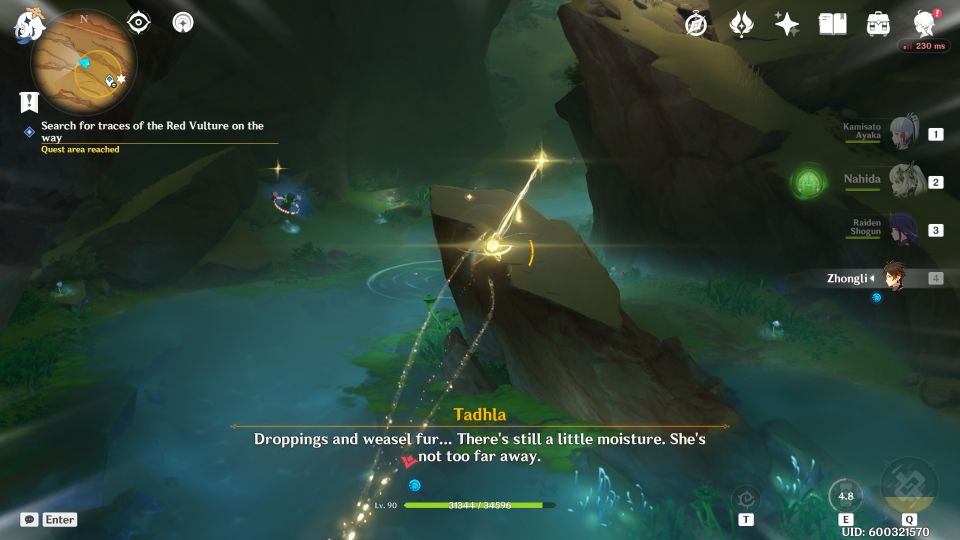 Hunt the Red Vulture
You can either fast forward time to wait for the Red Vulture or you can attempt to steal its gold.
It will then appear if you steal the gold and it will be enraged.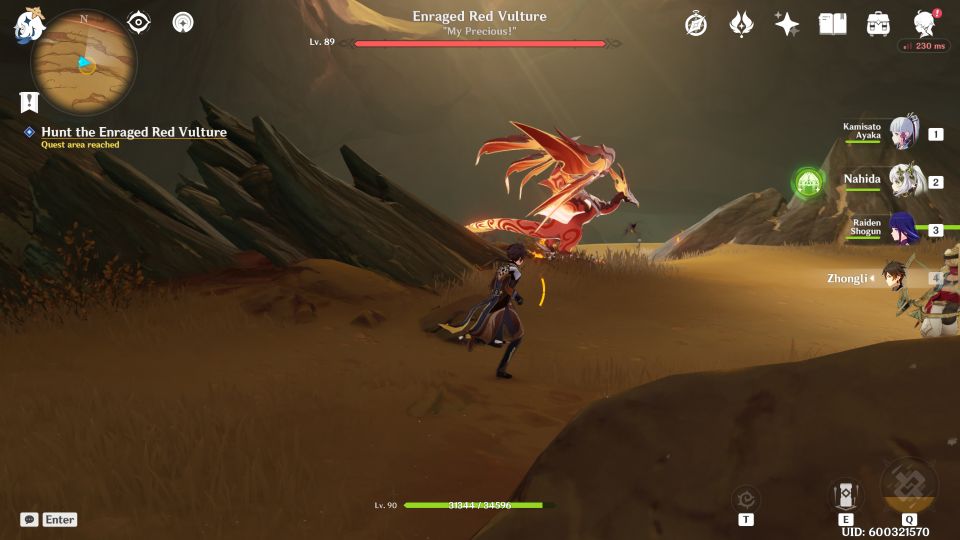 Go to the Scorpion's lair
After the fight, head to the next marked location to find the Scorpion's lair.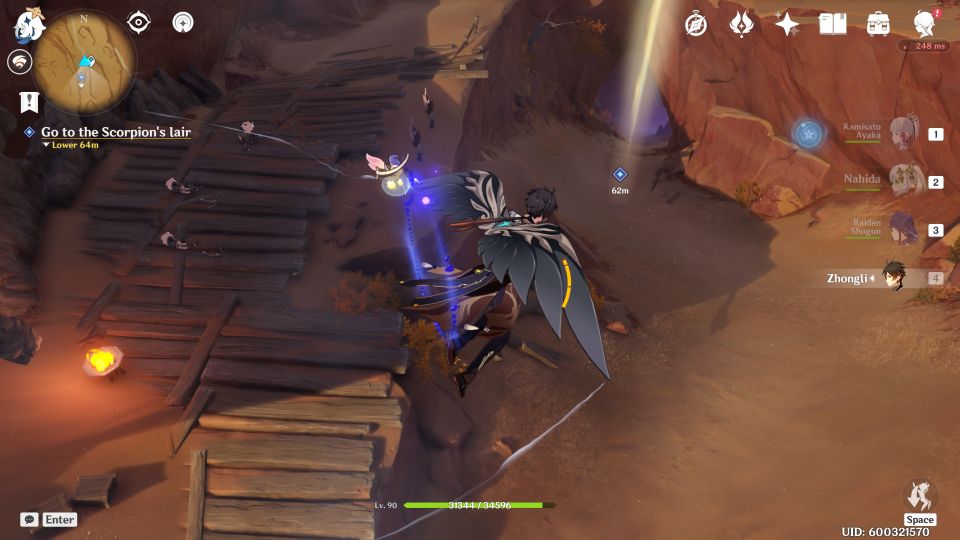 You're given an option between paralyzing poisonous bait, viper venom bait or no bait. I chose no bait which means just fight as usual.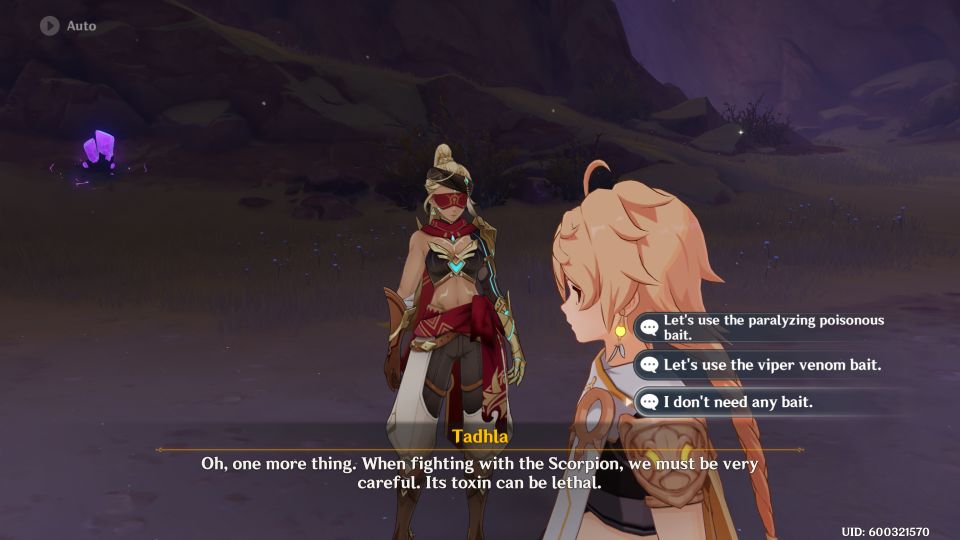 Conceal yourself
To begin the fight, conceal yourself in the hiding place.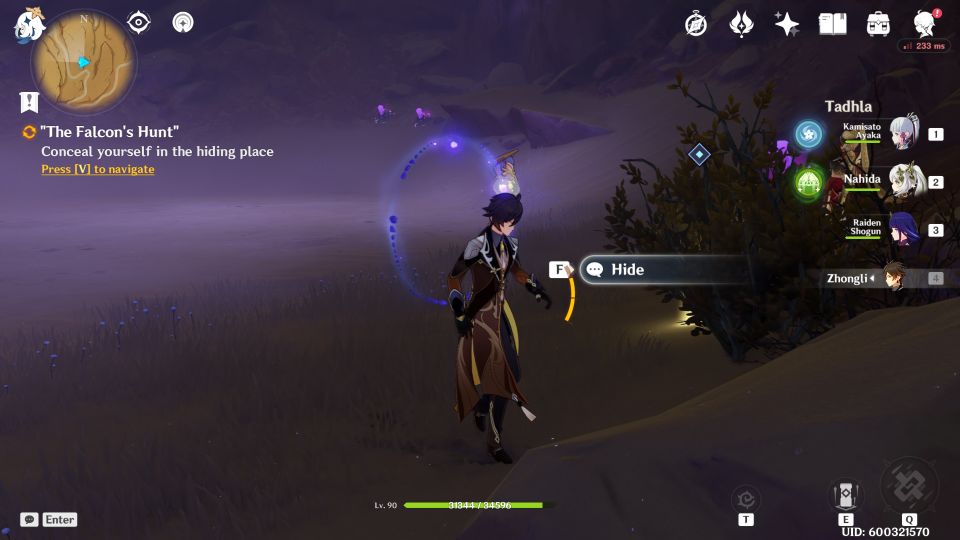 Hunt the Scorpion
The Scorpion will spawn. Take down the Scorpion.
After you're done with it, another Scorpion will appear.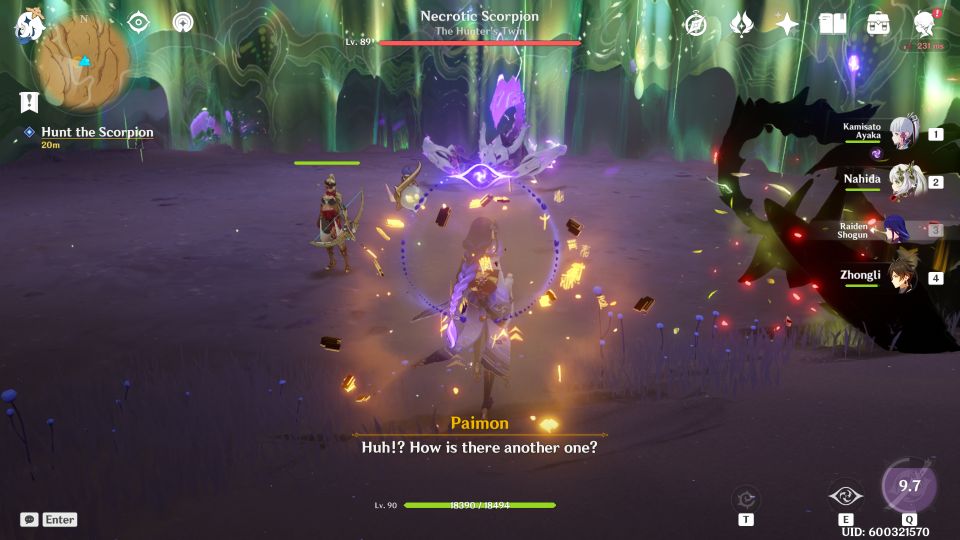 Enter the Flying Serpent's cave
The third and last location is the Flying Serpent's cave as marked on the map.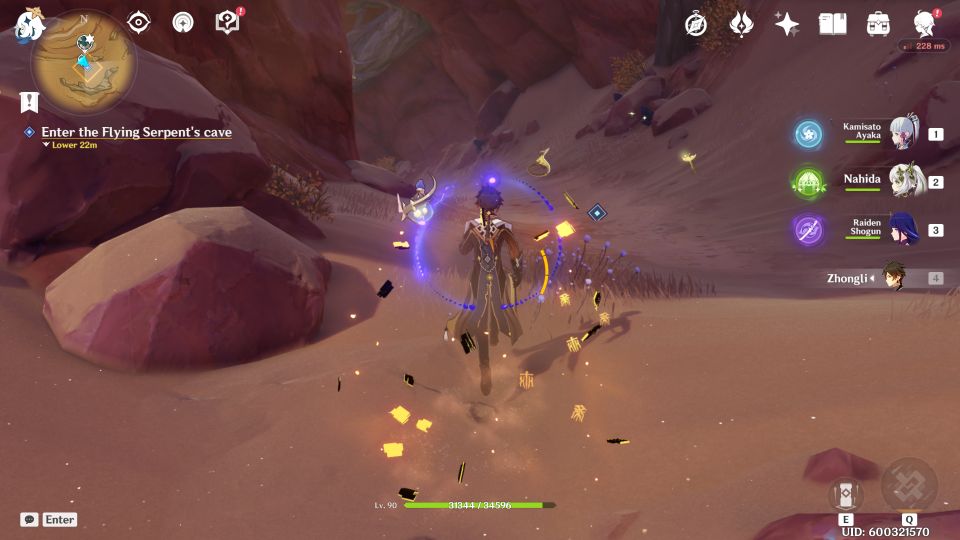 Hunt the Flying Serpent
Head inside and defeat the Flying Serpent. This one should be easy.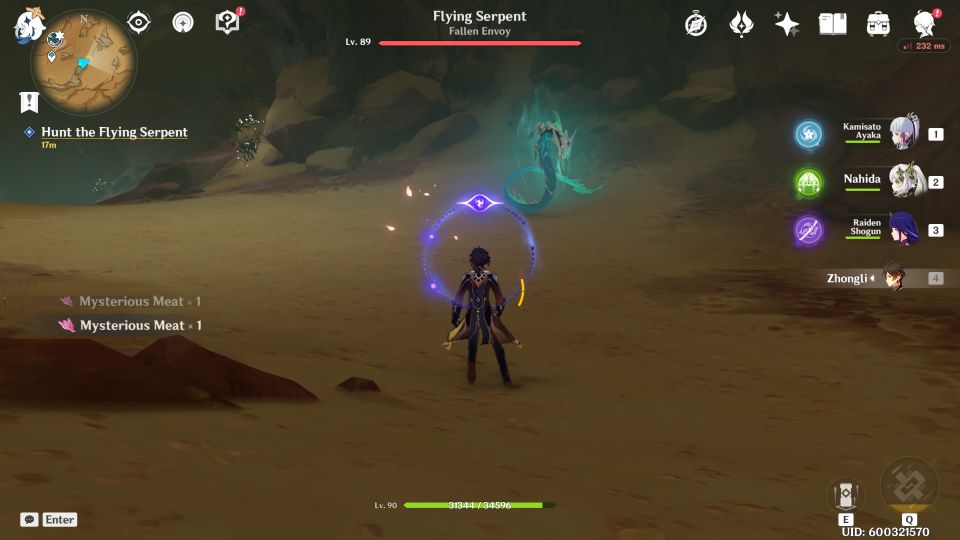 Obtain Liloupar's fragment
After the fight, get Liloupar's fragment.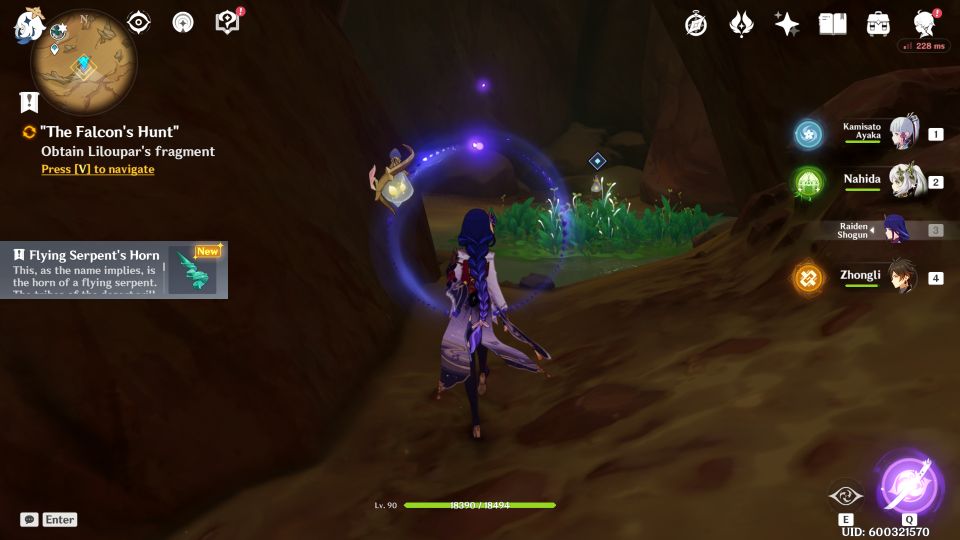 Report back to Masseira
Return to Masseira to complete the quest.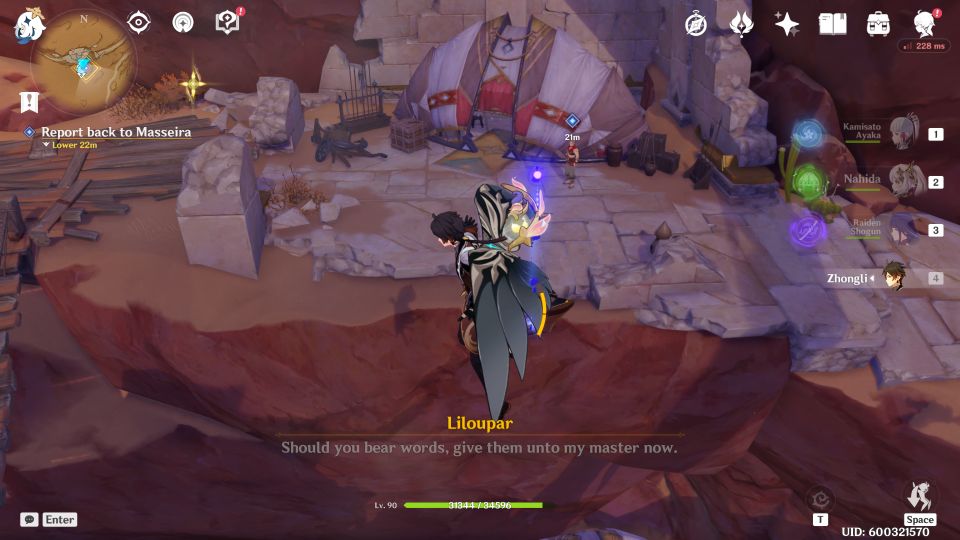 ---
Related posts:
Genshin Impact: Tadhla The Falcon Quest Guide
Genshin Impact: Rejoice With Me, For What Was Lost Is Now Found