The Eternal Dream, Ever Lush is a quest under The Dirge of Bilqis in Genshin Impact 3.4.
You'll finally have arrived at the eternal oasis and you just have to look around here.
Here's a walkthrough and guide of The Eternal Dream Ever Lush in Genshin Impact.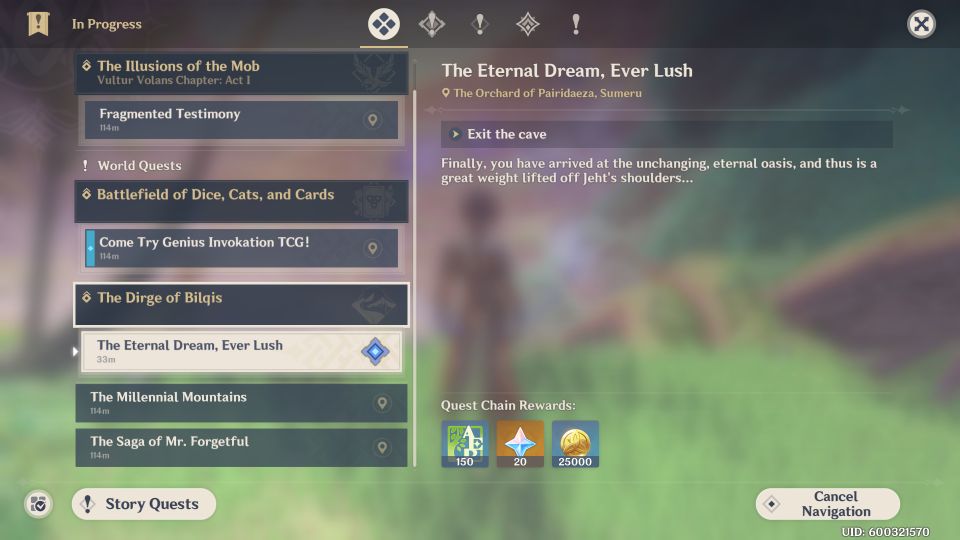 Exit the cave and enter the area.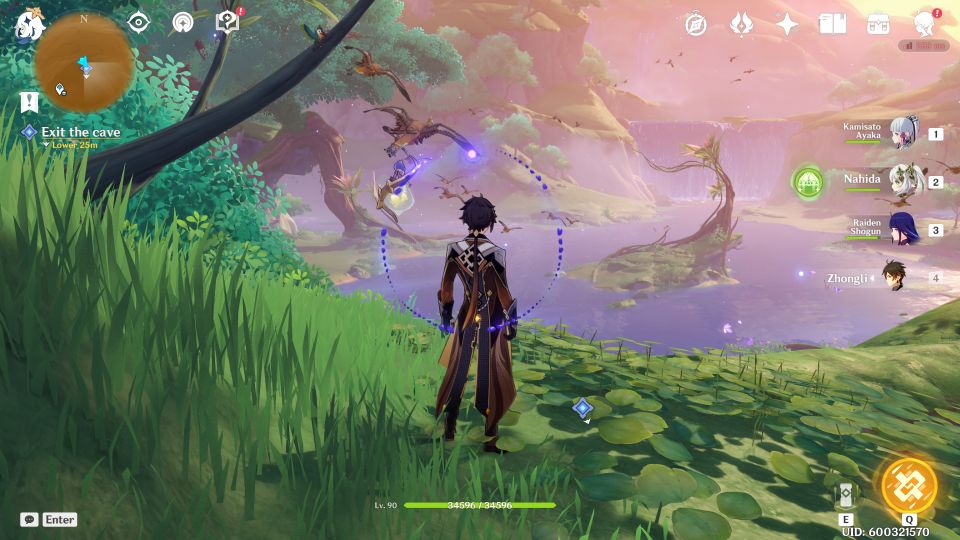 Continue onward
Head to the marker to trigger the cutscene.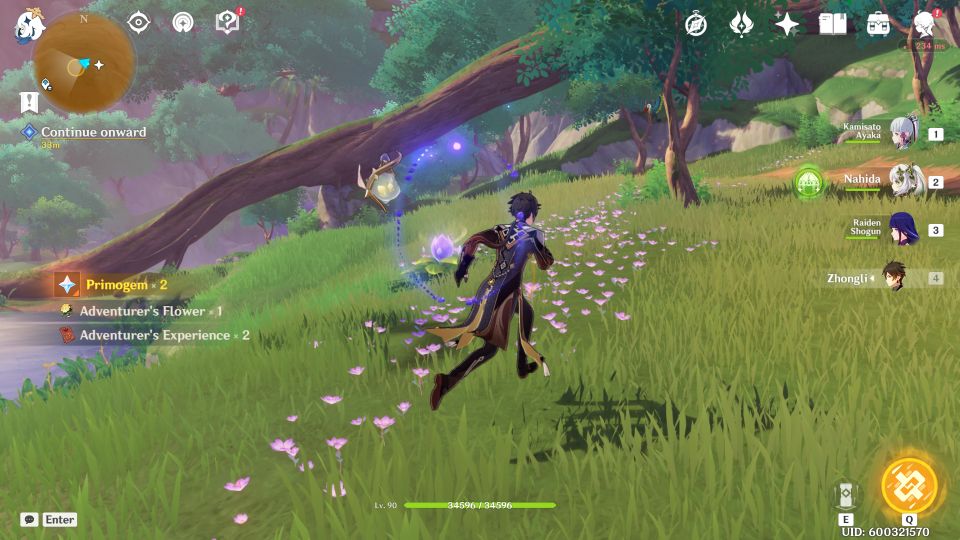 Go to where the Goddess of Flowers slumbers
Head to the big tree in the middle where the Goddess probably sleeps.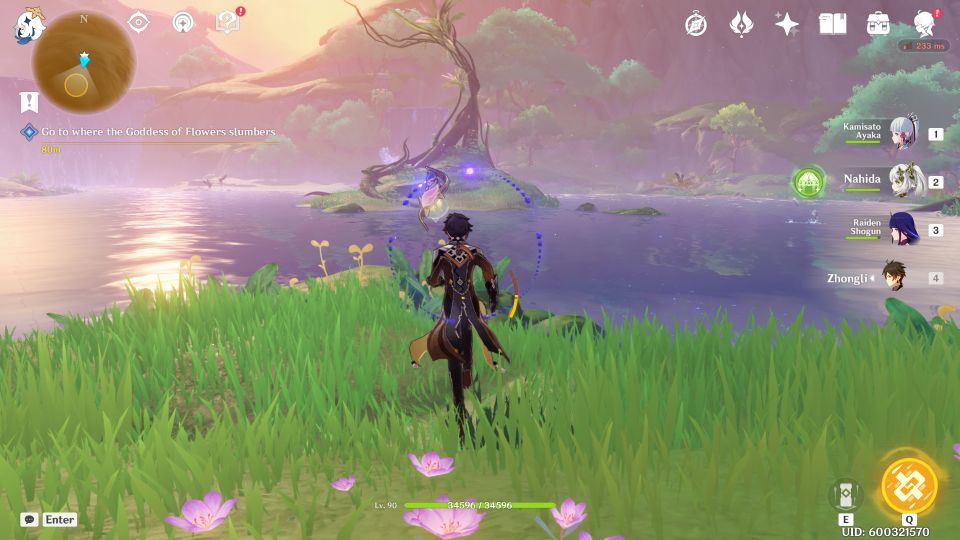 Collect Liloupar's fragment
Take Liloupar's fragment from the tree.
Liloupar will then remember what had happened.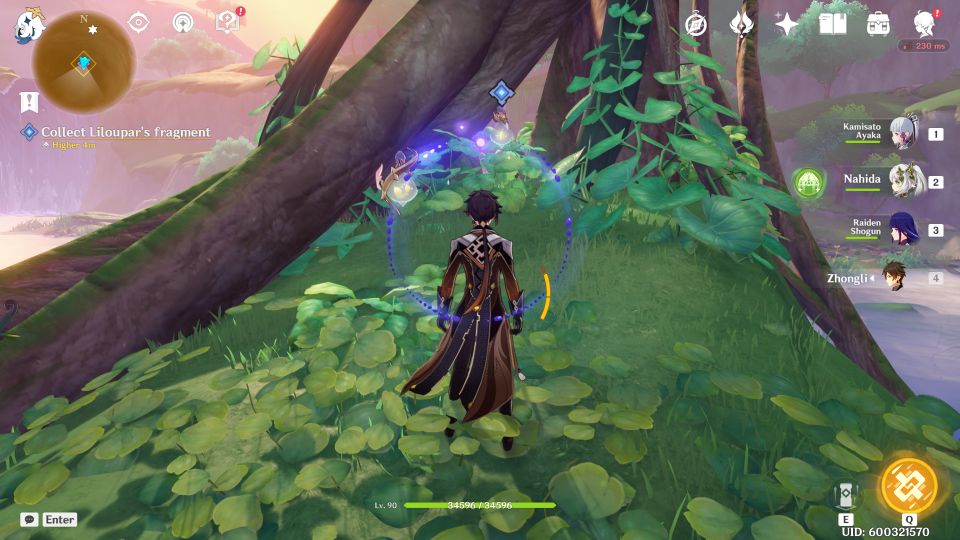 Find Jeht
Look for Jeht at the marked area.
Accompany Jeht
Interact with the notes that she put down and accompany her.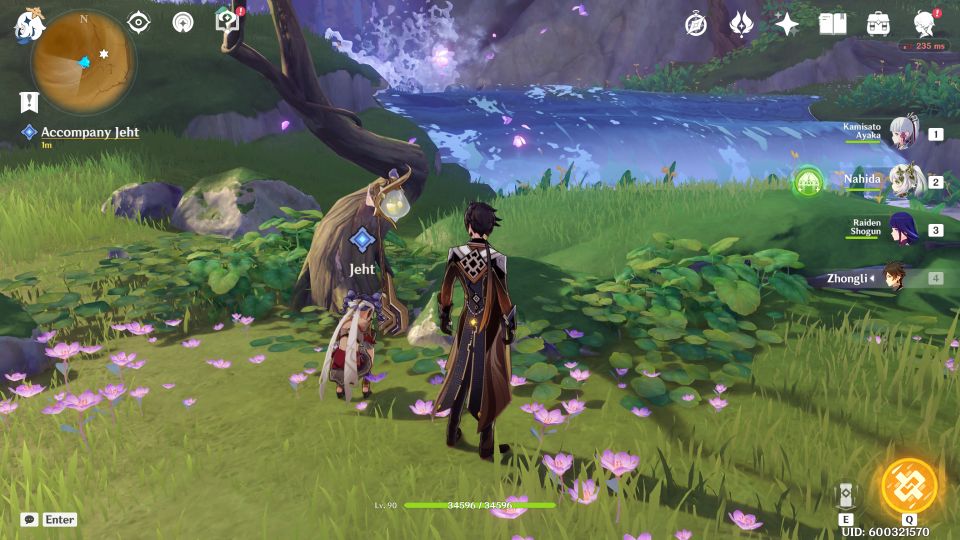 Talk to Liloupar
Then, head to the marked spot to speak with Liloupar.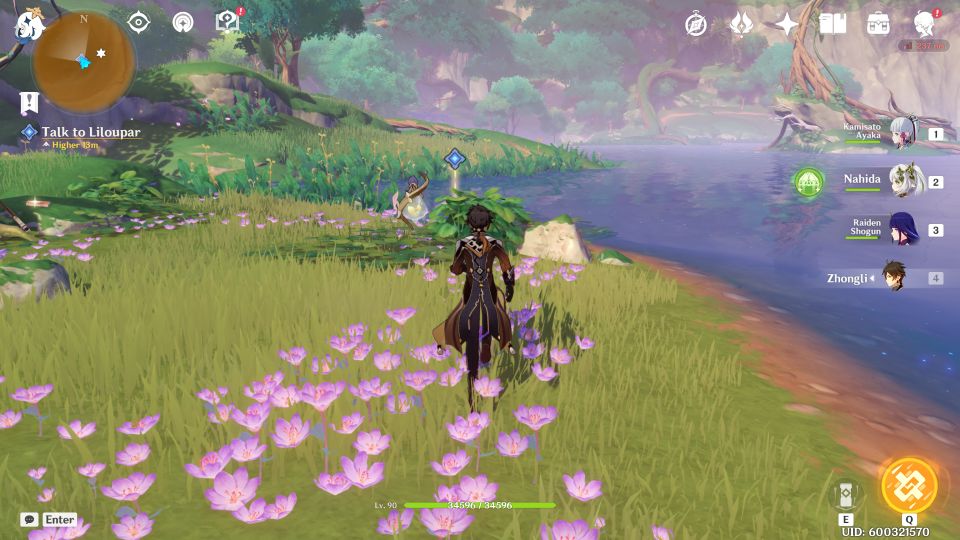 Talk to Jeht
Next, talk to Jeht when you're ready to leave.
Before you leave, you may want to solve the Memories of the Eternal Oasis puzzle. It's the one where you have to find three letters that are missing from the inscription on three thrones at the big tree.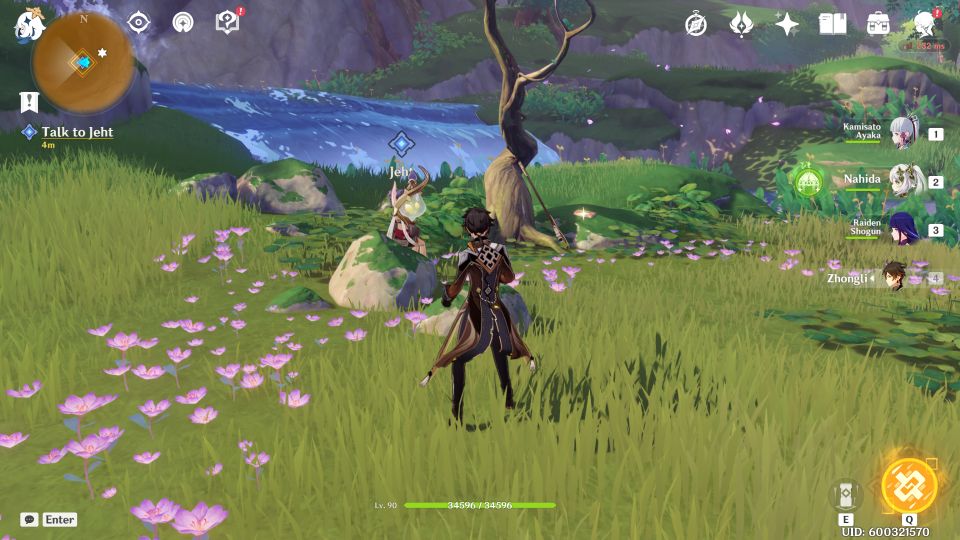 When you're ready to leave, ask Jeht to head back repeatedly.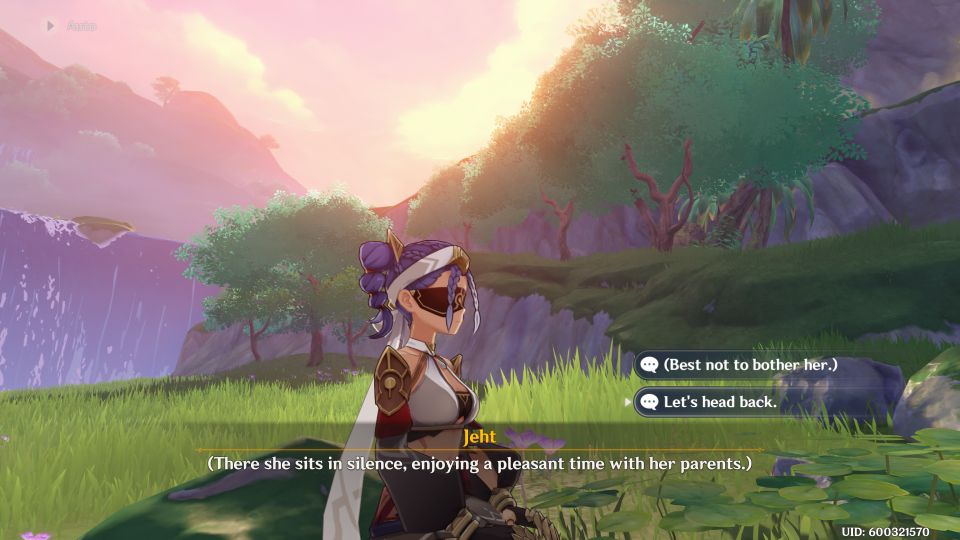 Report your findings to Babel
You can then teleport back to the Tanit tribe to report your findings to Babel.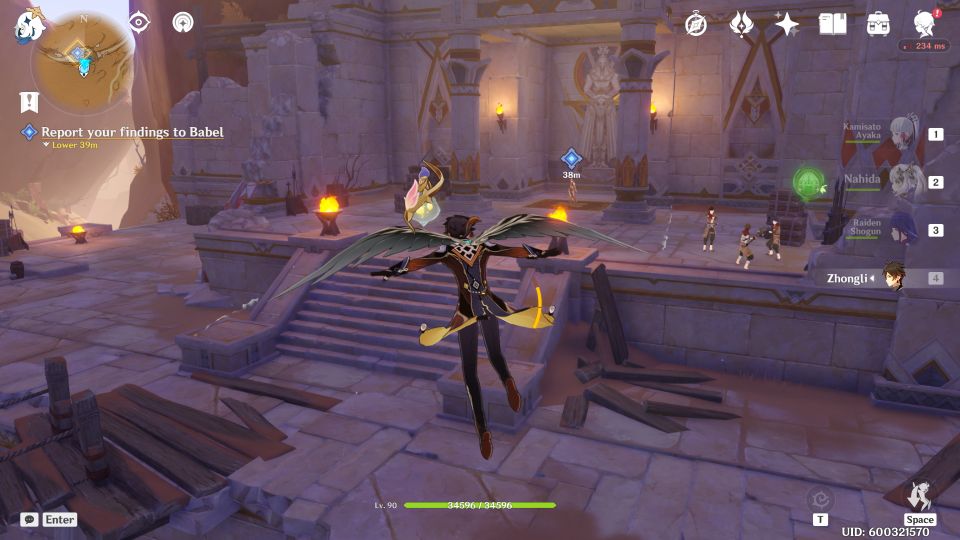 At the end, I chose something commemorative and received a four-star artifact. The quest ends here.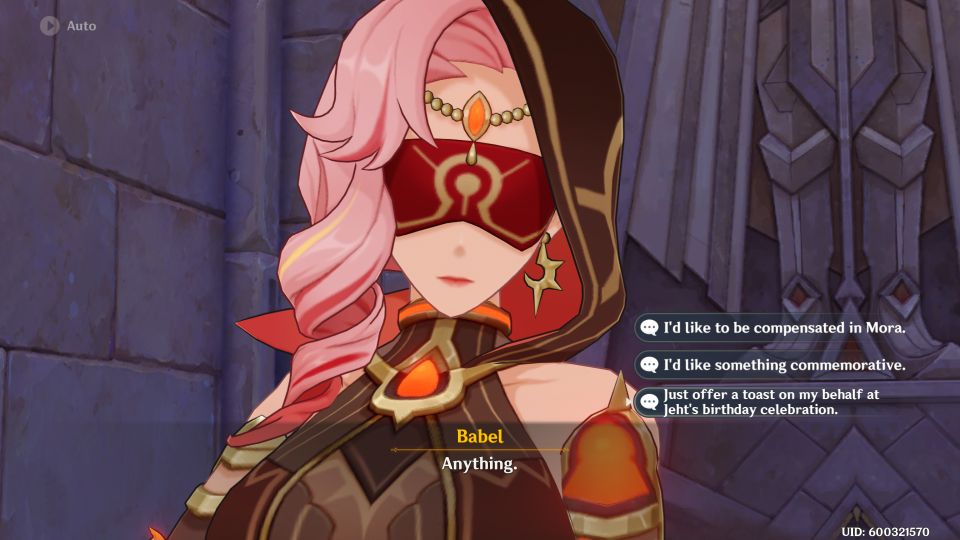 ---
Related posts:
Genshin Impact: Dune-Entombed Fecundity Part 3 Guide