Temaria Game is a world quest located on Inazuma in Genshin Impact.
Your task is to speak to Kid Kujirai and play a hide and seek game.
Here's a walkthrough of Temaria Game in Genshin Impact.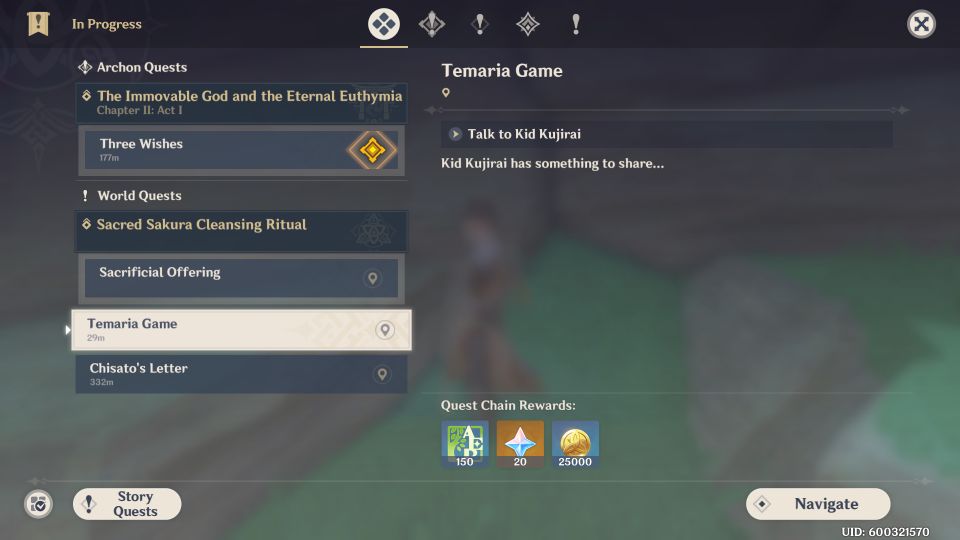 Speak to Kid Kujirai
You'll find Kid Kujirai before heading to Komore Teahouse.
Talk to him to begin the quest.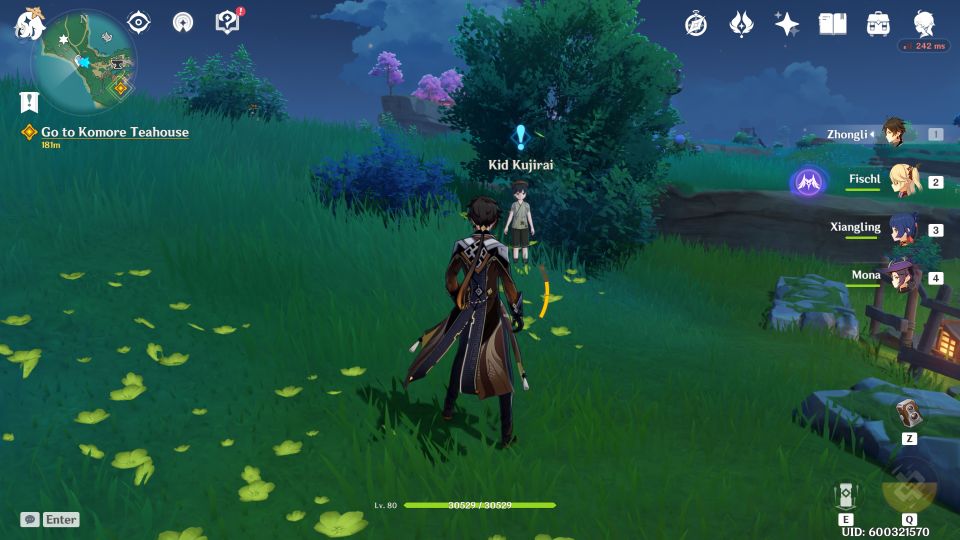 Find the object
After beginning the game, you have a short time to find the hidden object.
Just head towards the cliff / edge / beach and glide down. You'll see the object as you hover down.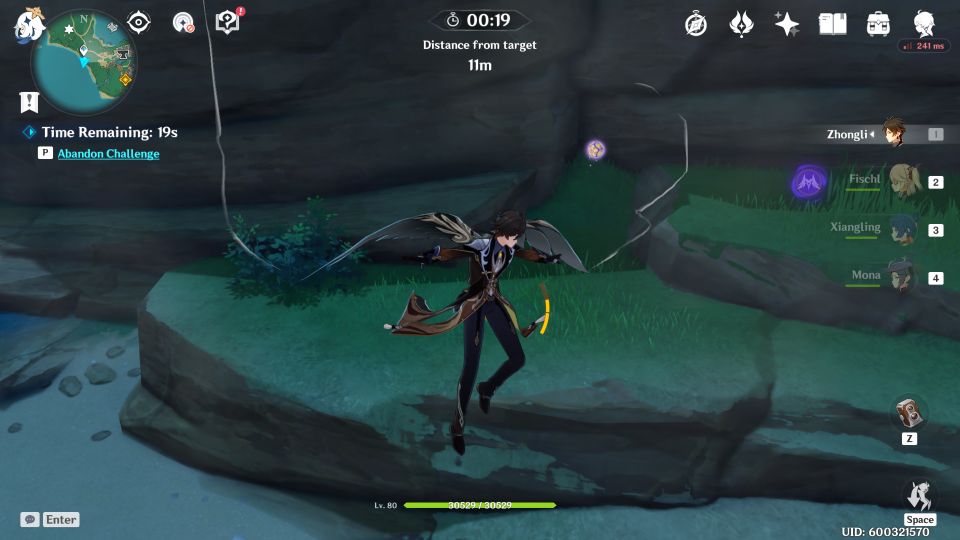 Return to the kid after you're done. The quest ends here.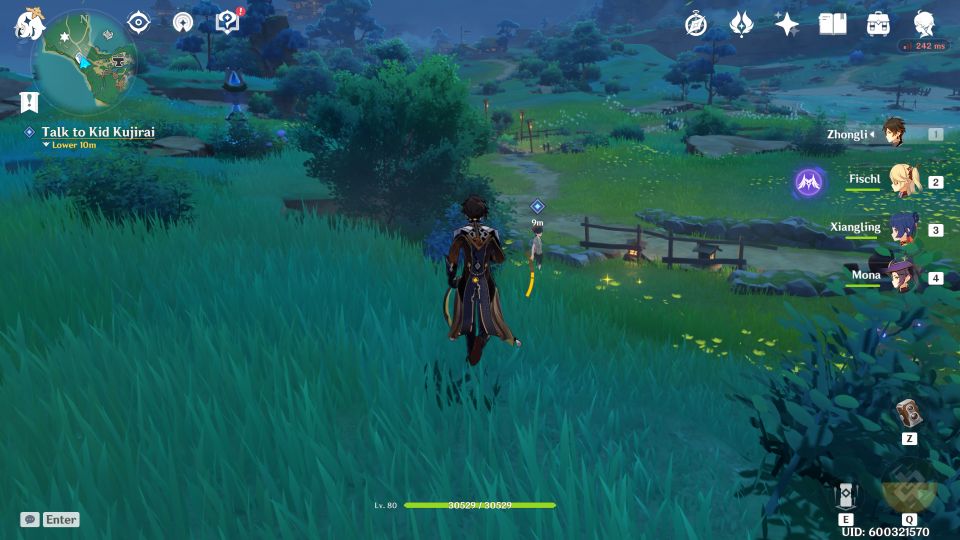 ---
Related posts:
Genshin Impact: A Strange Story In Konda (Walkthrough And Guide)