Electrogranum is a new feature you'll encounter in Inazuma in Genshin Impact 2.0.
It will be used in many things especially puzzles and collecting electroculus.
Here's how you can use electrogranum in Genshin Impact.
How to use electrogranum
You'll basically see electrogranum summoning roots all over Inazuma, and they'll be situated near areas which require electrogranum.
To use it, you just have to summon it.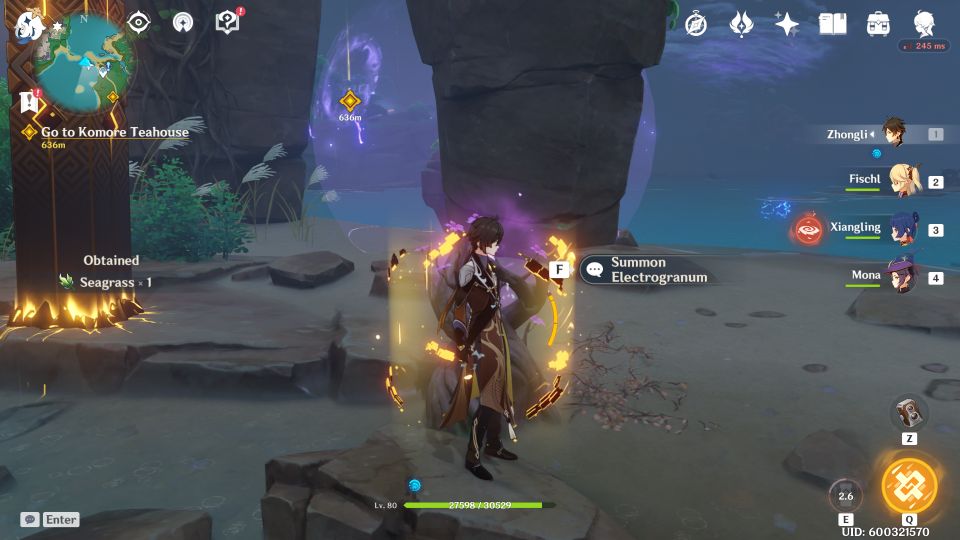 The electrogranum will then follow you for a short period.
If you see electro-barriers around, you need electrogranum in order to enter the barrier. You don't have to hit the barrier or anything like that.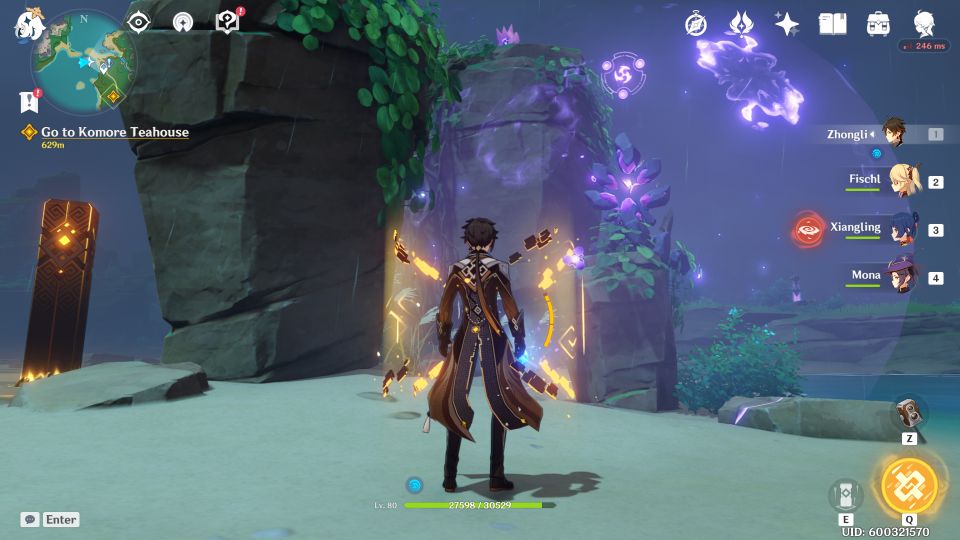 Most of these barriers will protect precious items like treasure chests or electroculus.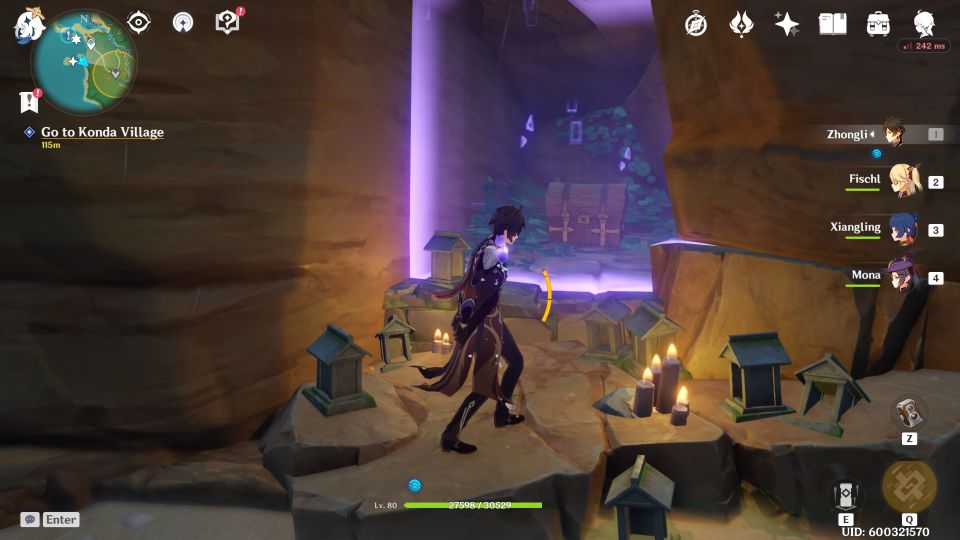 Apart from entering barriers, you can use electrogranum to travel through air to get the electroculus suspended on air; or just reach further areas.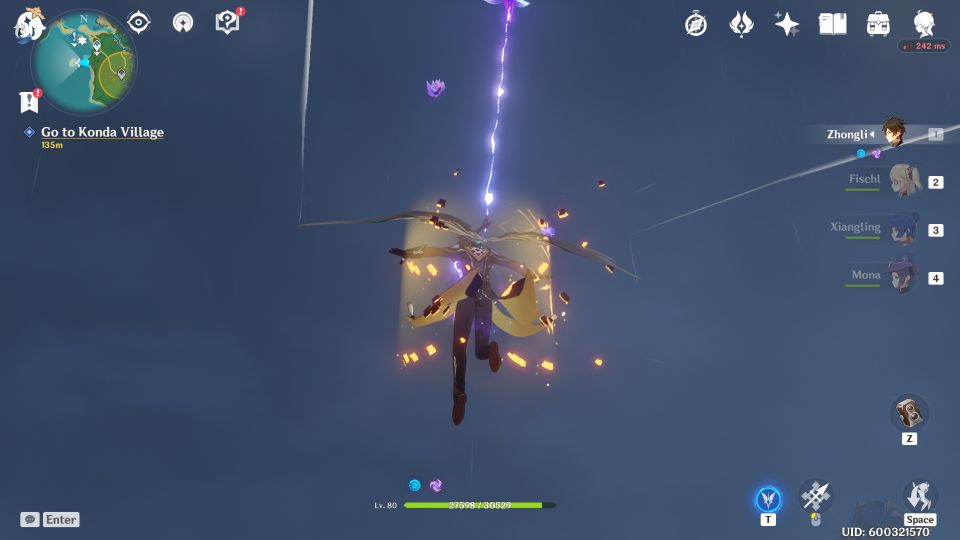 ---
Related posts:
Genshin Impact: Ritou Escape Plan Walkthrough