Confessions of an Outlander is a sub-quest under The Immovable God and the Eternal Euthymia.
Your task is to register at the checkpoint and find out more about Inazuma.
Here's a walkthrough of Confessions of an Outlander in Genshin Impact.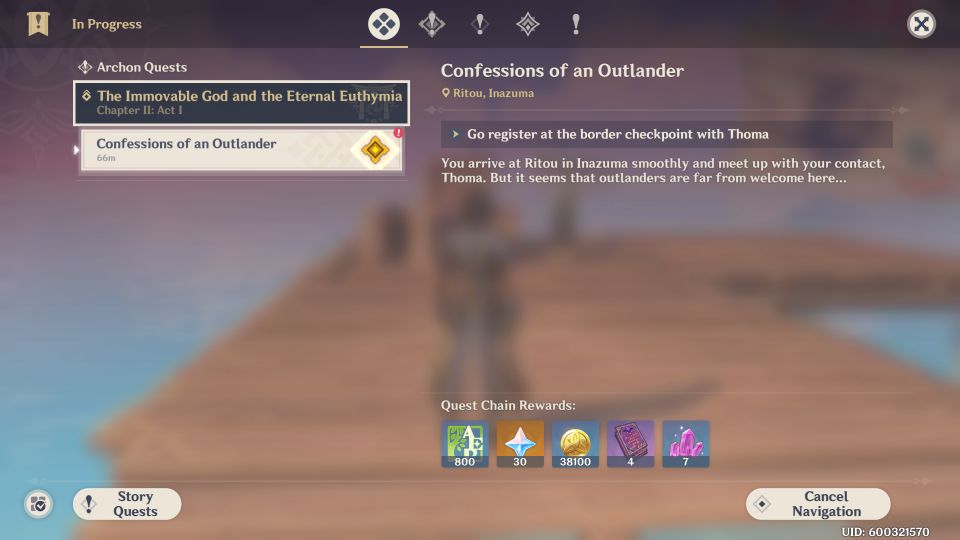 Register at the checkpoint
Head to the nearby checkpoint to speak to the NPC.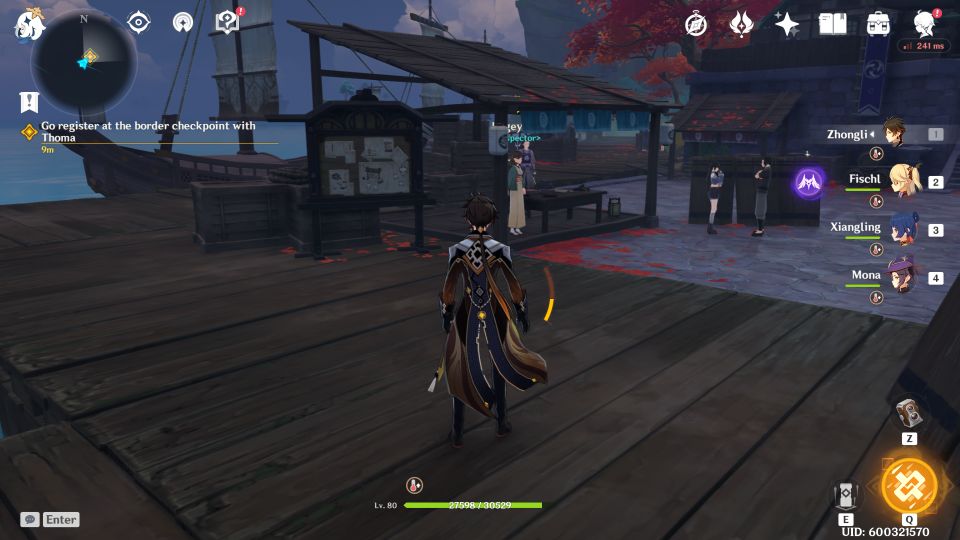 Process your application
Next, head to the Outlander Affairs Agency with Thoma. The location is provided on the map.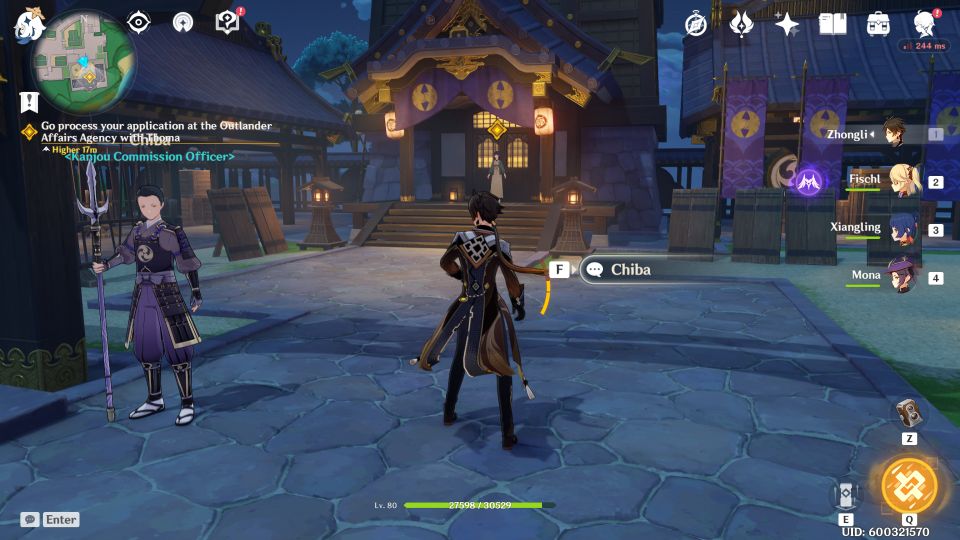 Speak to Kurisu
Then, head to Kurisu. He is the president of the International Trade Association and he's nearby.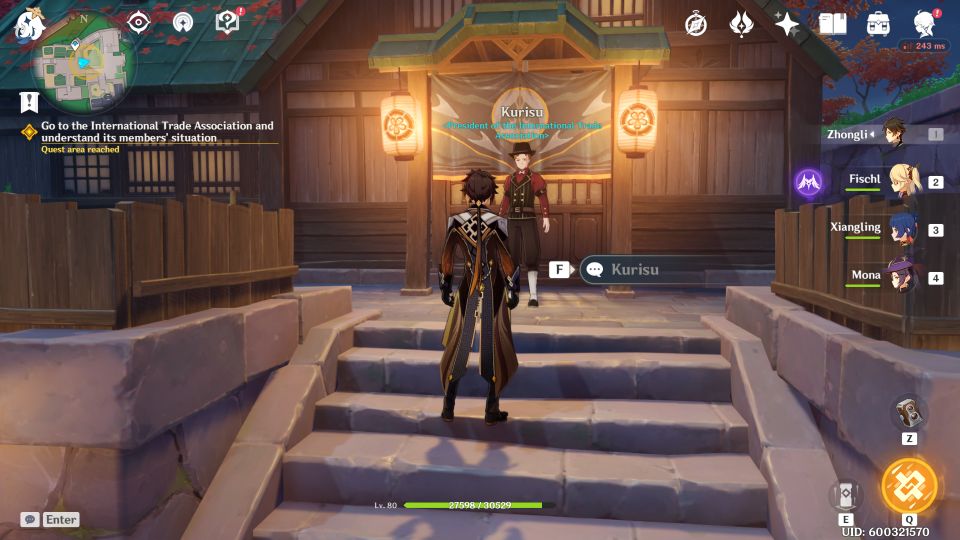 Find the merchant
Next, head to the merchant who sells Crystal Marrows. His location is provided on the map.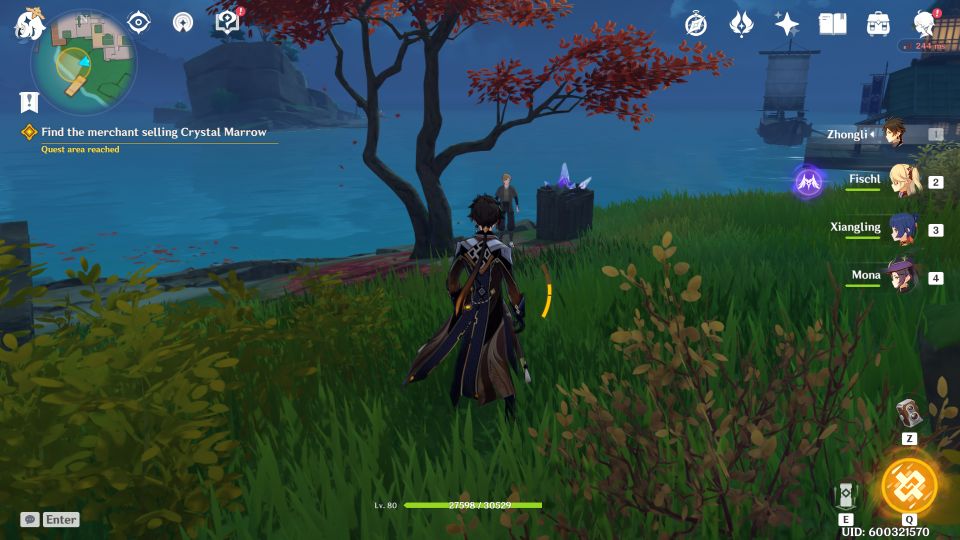 Talk to Thoma
As the merchant isn't helpful, look for Thoma for guidance.
Return to the merchant
After speaking to Thoma, return to Werner (merchant) to negotiate.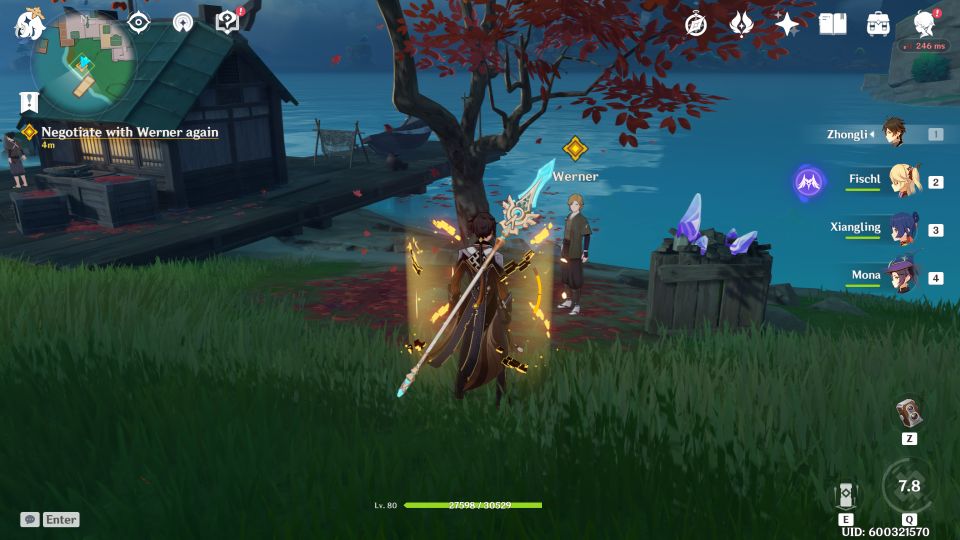 Tell him about Mondstadt and give him one of Mondstadt's ingredients.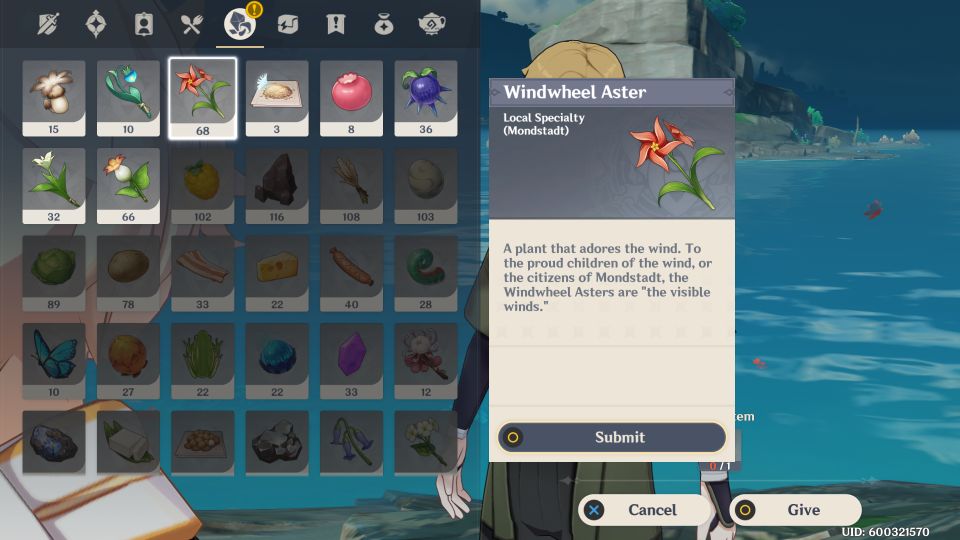 Then, give him a Liyue item.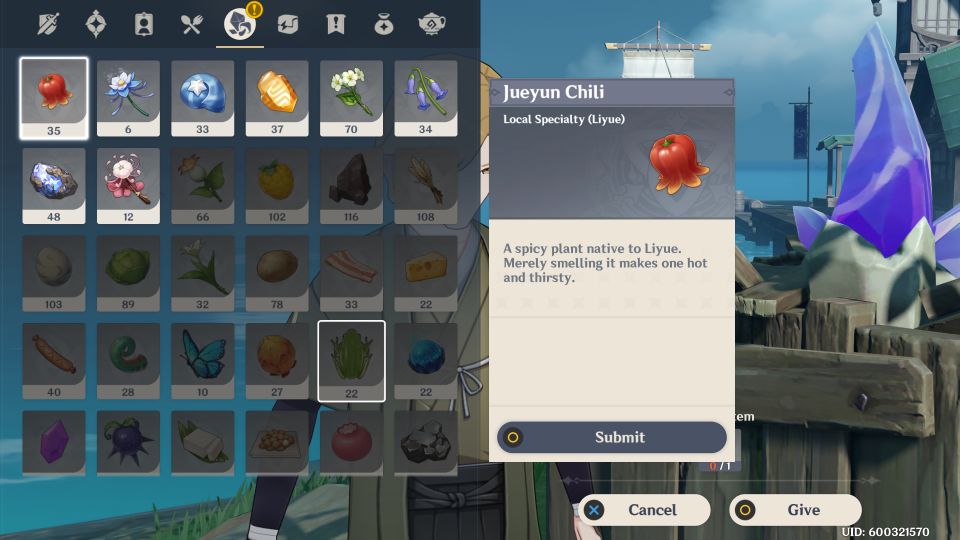 Find Keijirou's tracks
Once you're done, look for Keijirou. His tracks are shown on the map.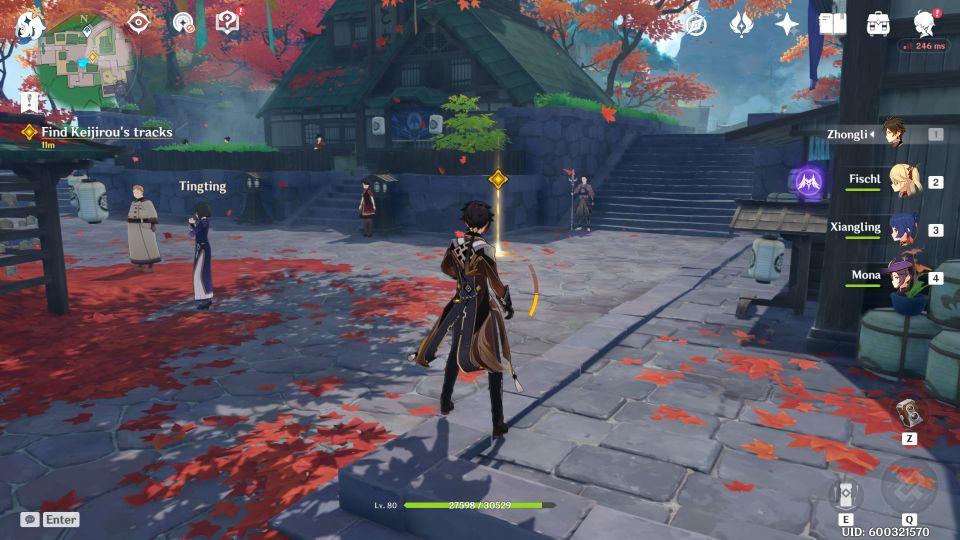 Follow Keijirou
This part will be a stealth mission. You need to keep your distance from Keijirou as you follow him.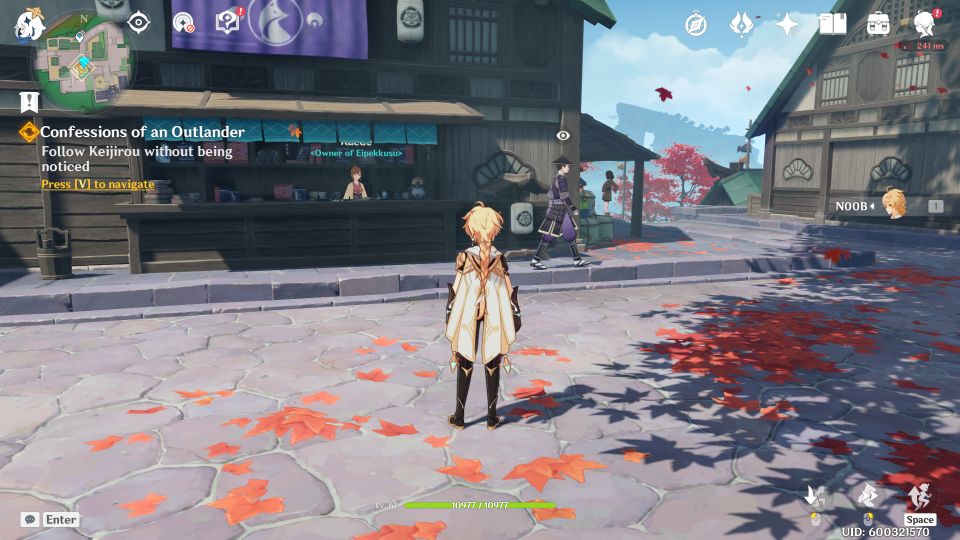 If he senses you, go further away or hide behind obstacles.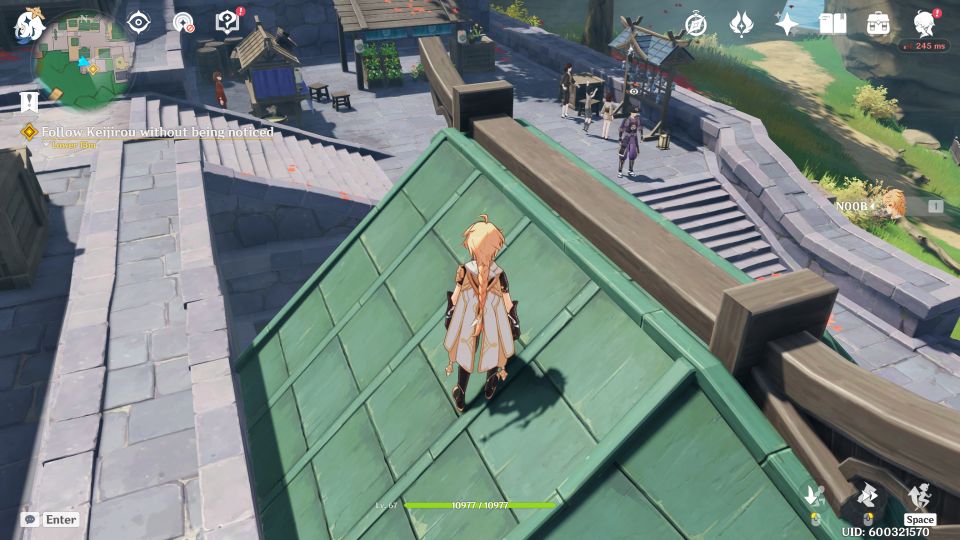 Finally, you'll see him hiding evidence. Dig out the evidence near the beach.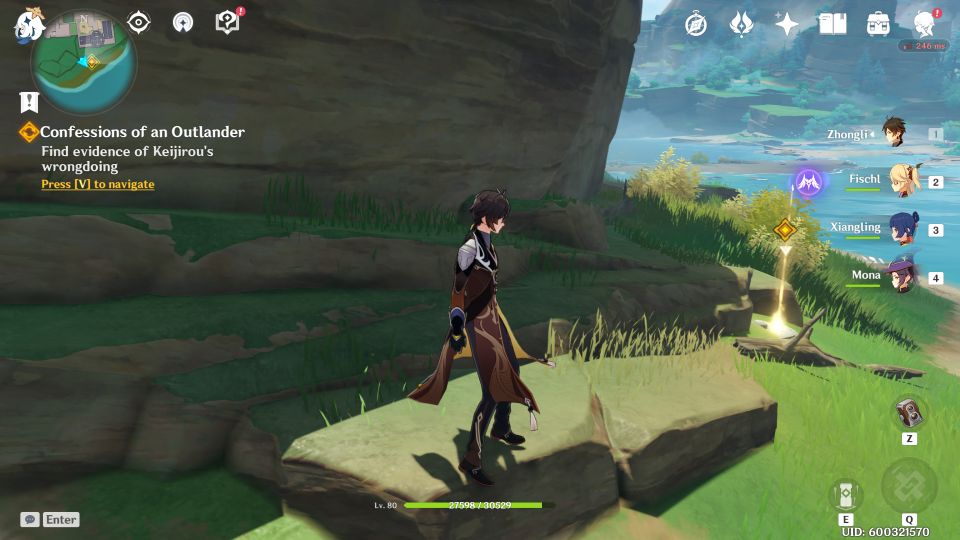 Return to Kurisu
Head back to Kurisu and you'll find Keijirou there.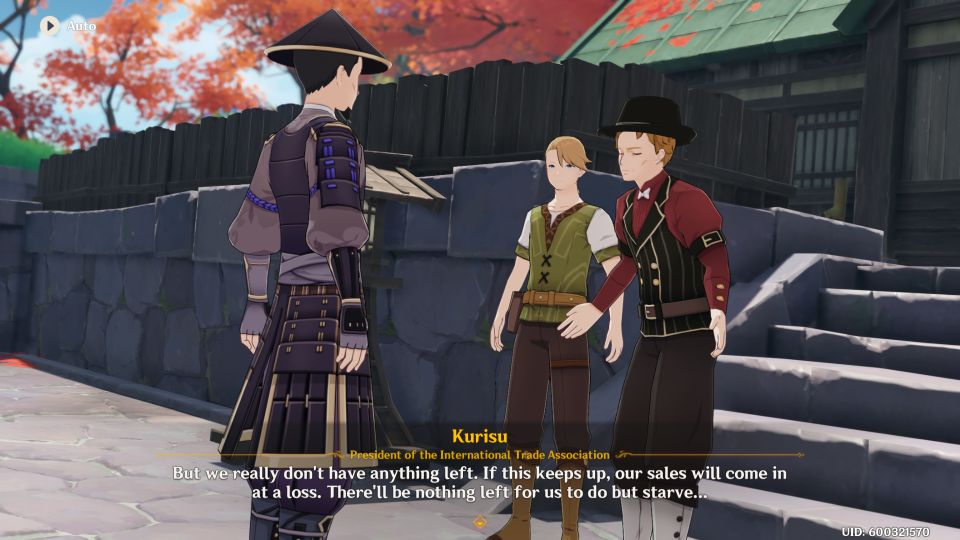 Speak to Thoma
Finally, talk to Thoma to complete the quest.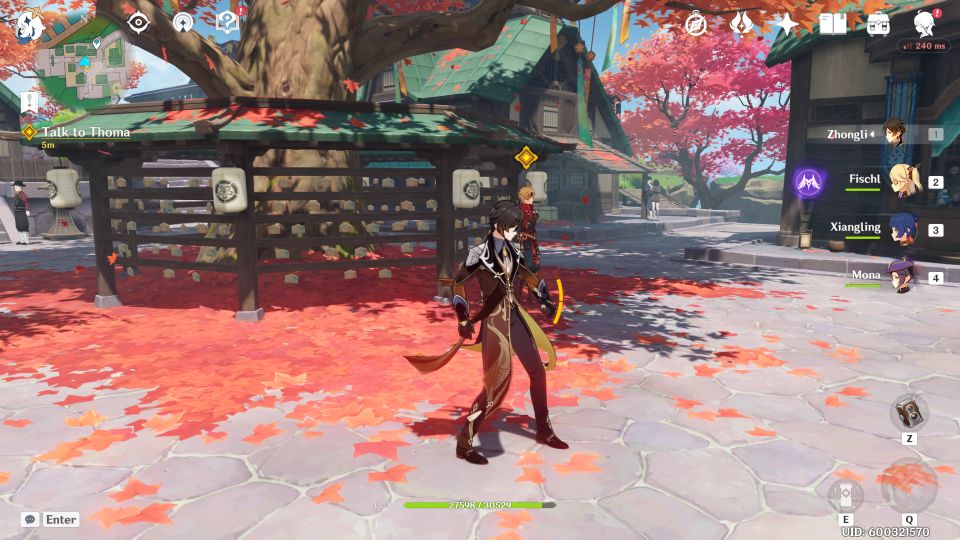 ---
Related posts:
Genshin Impact: Setting Sail (Inazuma) Walkthrough