In Genshin Impact, certain items can be bought from the souvenir shop.
Some of these items are used to ascend characters, including crystals like Agnidus Agate Silver.
Here's how you can find the souvenir shop (location) in Genshin Impact.
How to find the souvenir shop
In each big city / nation, there is a souvenir shop. The earliest one you'll encounter is in Mondstadt.
Just look for the jewel symbol on the map and you'll find the owner. Talk to Marjorie in Mondstadt.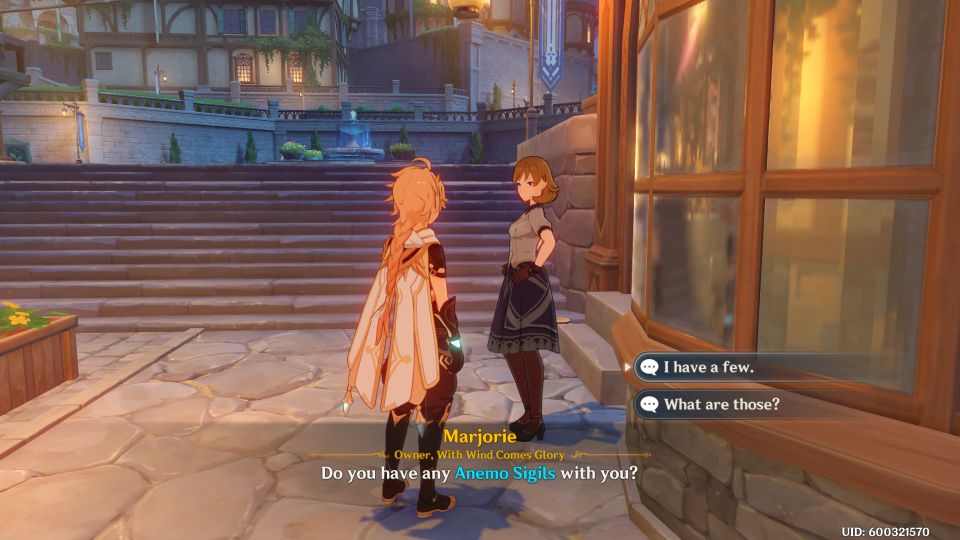 Inside the souvenir shop, you can buy some of the crystals required for ascension, including the Shivada Jade Silver and Vajrada Amethyst Silver.
They cost 10 Anemo Sigils each.
You can obtain Anemo Sigils from Statues of The Seven or from treasure chests around the open world.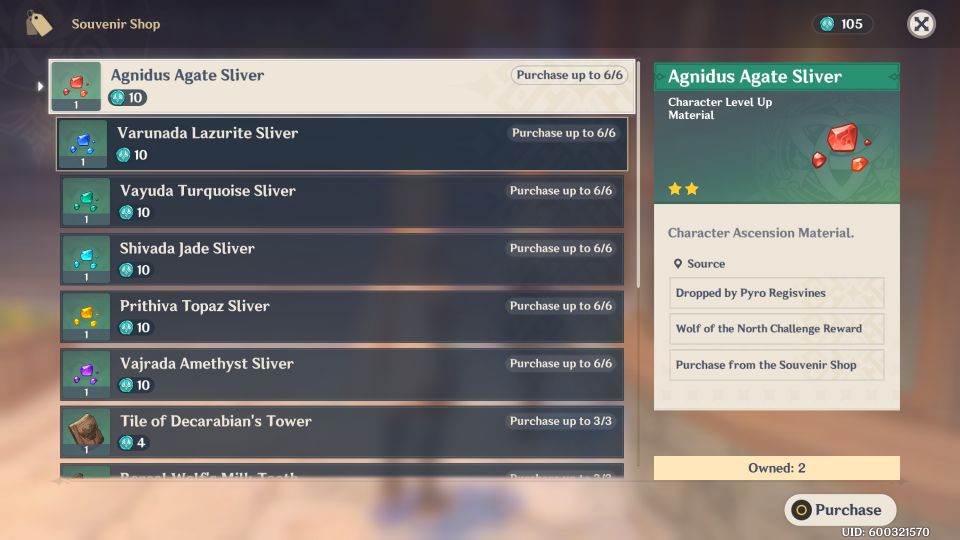 You will also find a souvenir shop in Liyue.
---
Related articles:
Genshin Impact: Mondstadt Gastronomy Trip Walkthrough