Shirikoro Peak is one of the three areas in Tsurumi Island in Genshin Impact.
As part of the main quest, you need to make an offering to the perch but you have to first find the three scattered feathers.
Here's a guide on the Shirikoro Peak puzzle in Genshin Impact.
The location is shown in the map below, marked by the player location.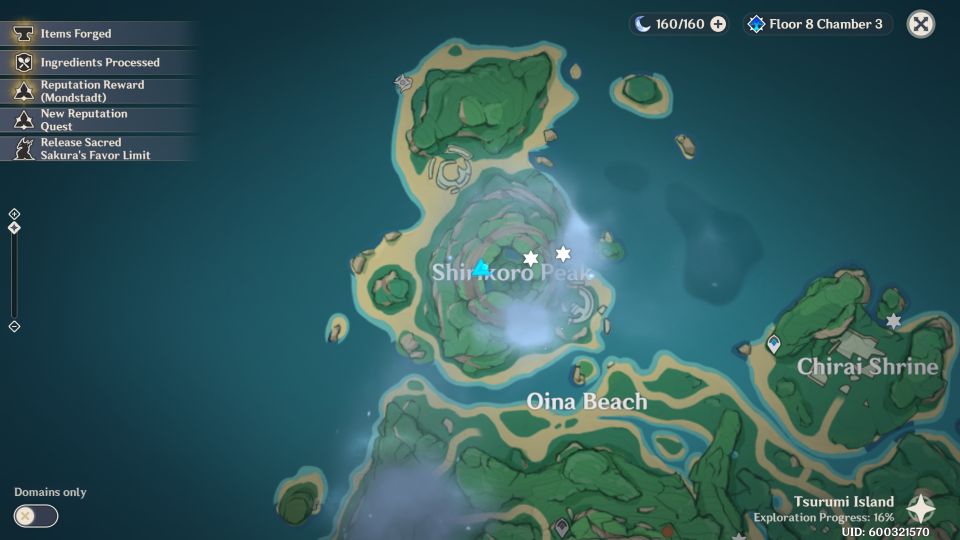 Lower the water level
After interacting with the perch, the feathers will go underwater.
To lower the water level, find the three seelies and guide them to the statues. All seelies are in the area. One is just outside the main entrance.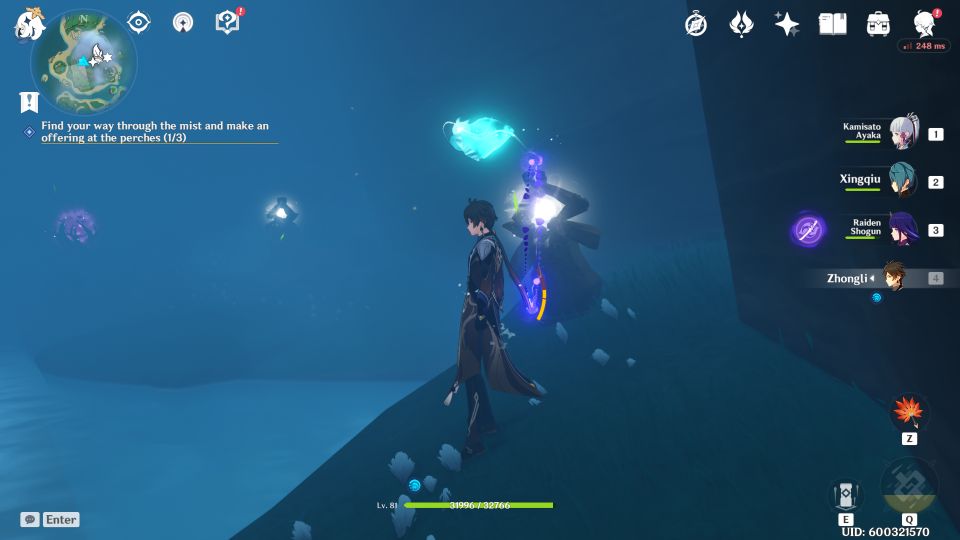 Guide them all to the statues and the water will dissipate.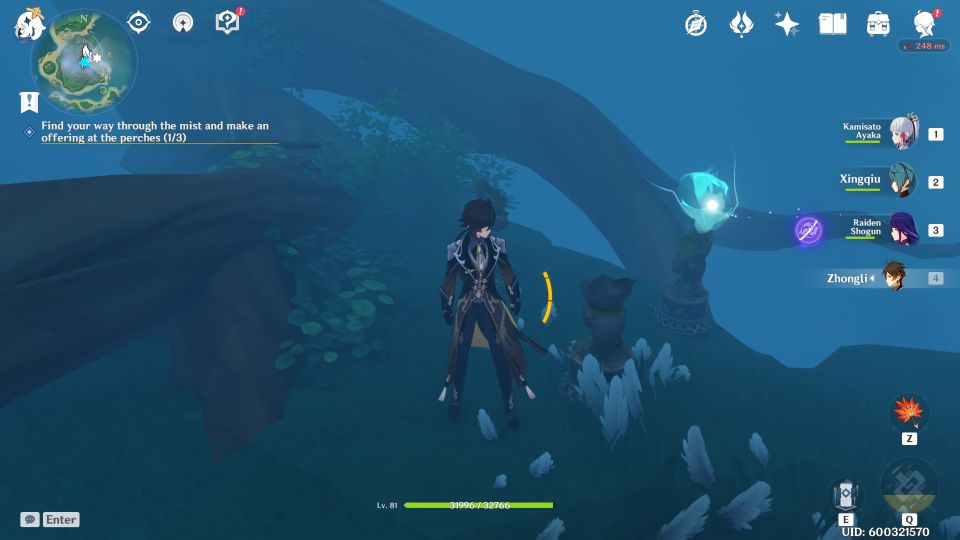 Take the feather and follow the other two
As the water is gone, jump to the bottom and touch the feather. The other two will keep moving.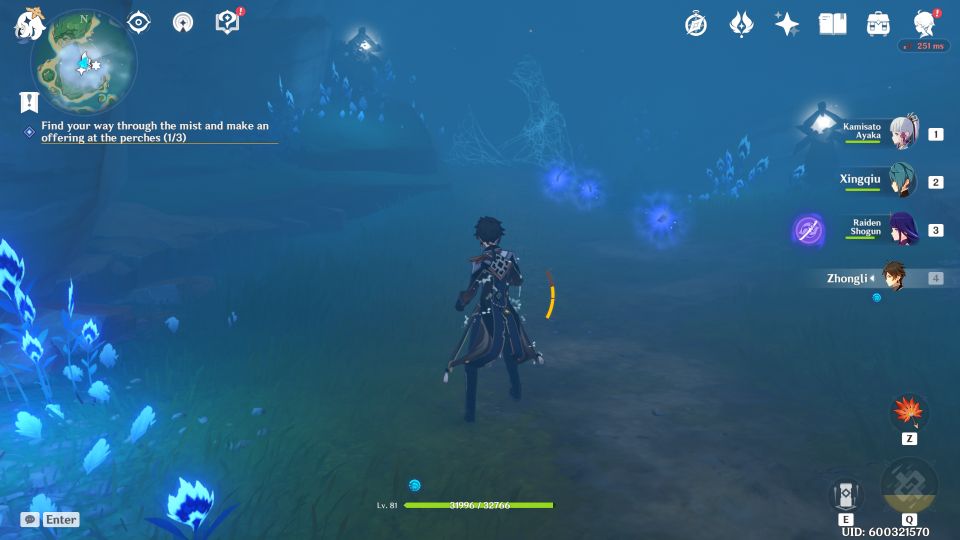 Solve the relay statue puzzle
You will then reach a relay statue puzzle. To open the big gate, you need to let the electric flow towards the statue beside the console.
Get the two relay stones and arrange them like in the image below. Once two electric currents flow towards the main statue, the console will be unlocked.
Interact with the console to open the gate.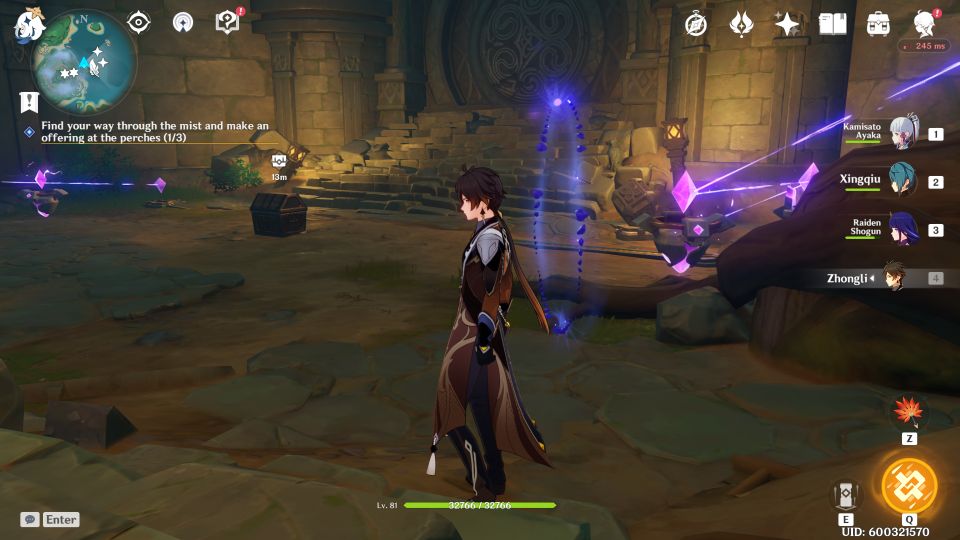 Lower the water level
In the next area, grab one of the feathers. The other will escape through another gate.
Your job is to lower the water level again.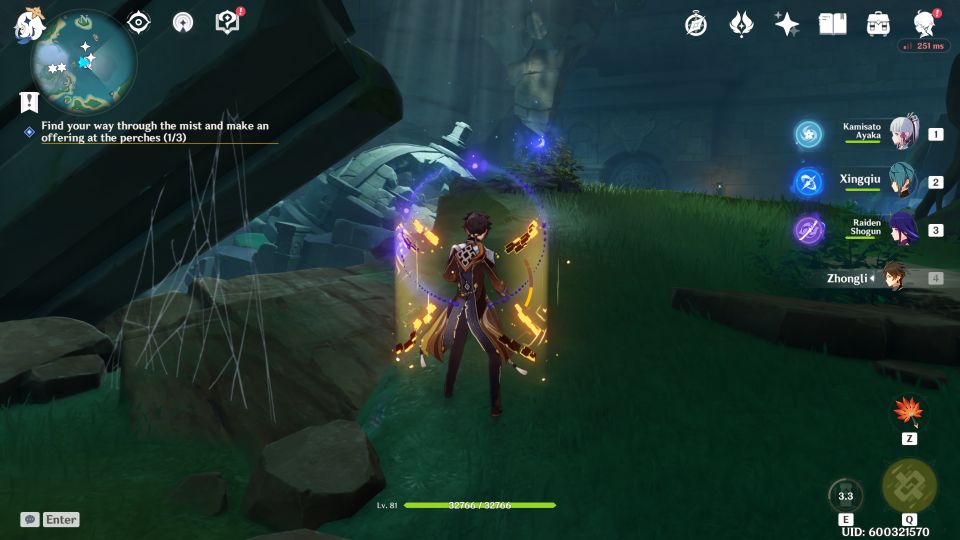 Follow the seelies in the area and head towards the seelie statues. Two of them should be visible.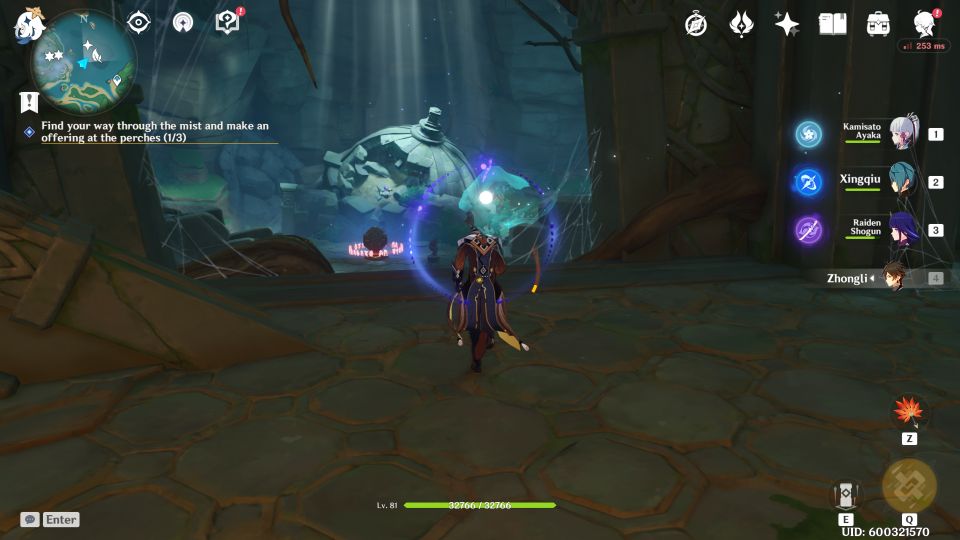 The last seelie is hidden behind some breakable rocks. Remove the rocks and you'll see it.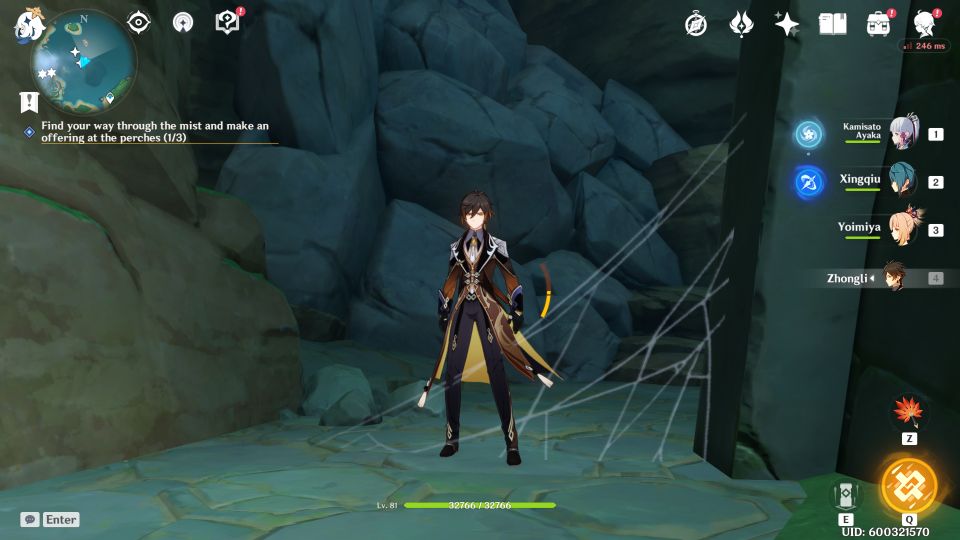 Solve the relay puzzle
After getting all 3 seelies, the water level is down.
Go to the bottom and get two relay statues. At the bottom, place one relay statue in between the wall-based conductor and the statue with electricity.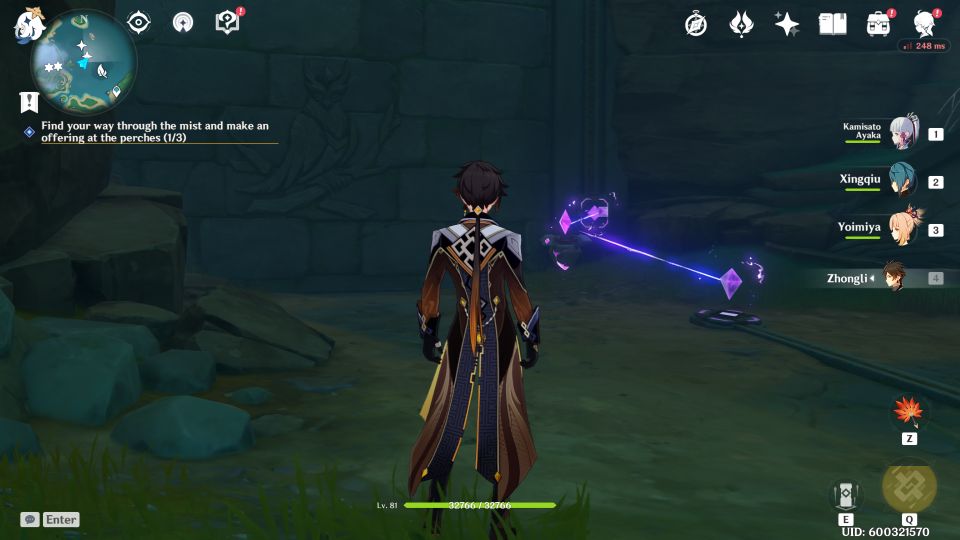 Go back up and grab the third relay statue near the collapsed tower.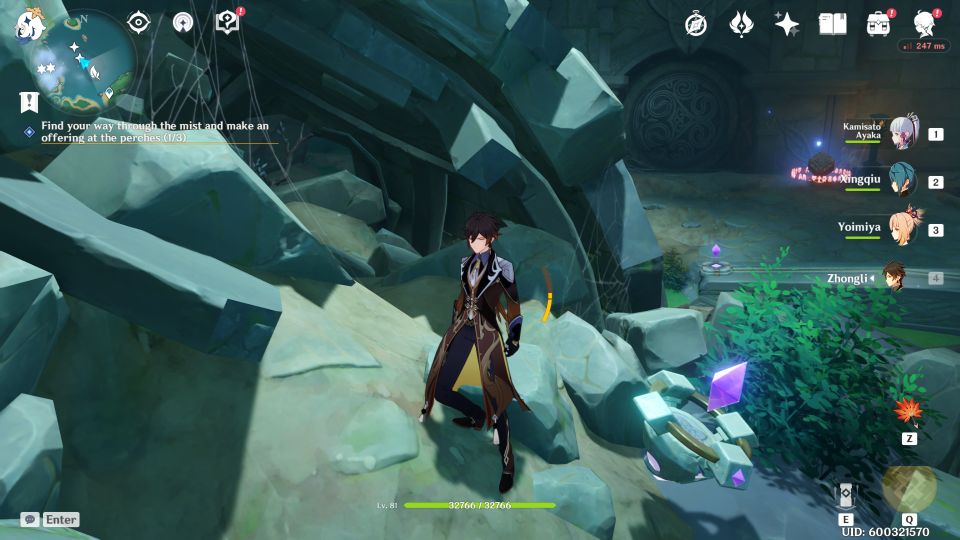 You should have two unused relay statues.
Head towards the electric statues in front of the gate. You basically need to connect the current from one end to the other.
Place one at each end to connect them as shown in the images below.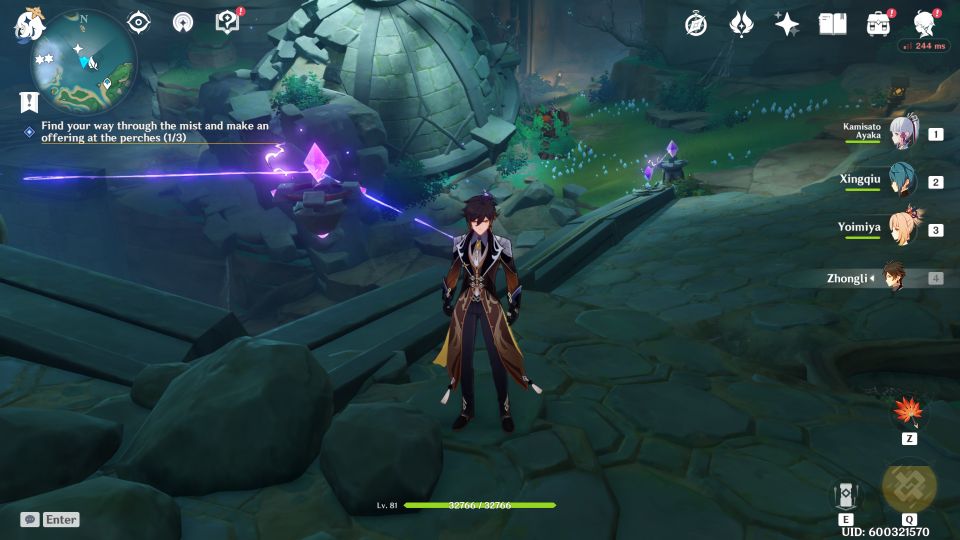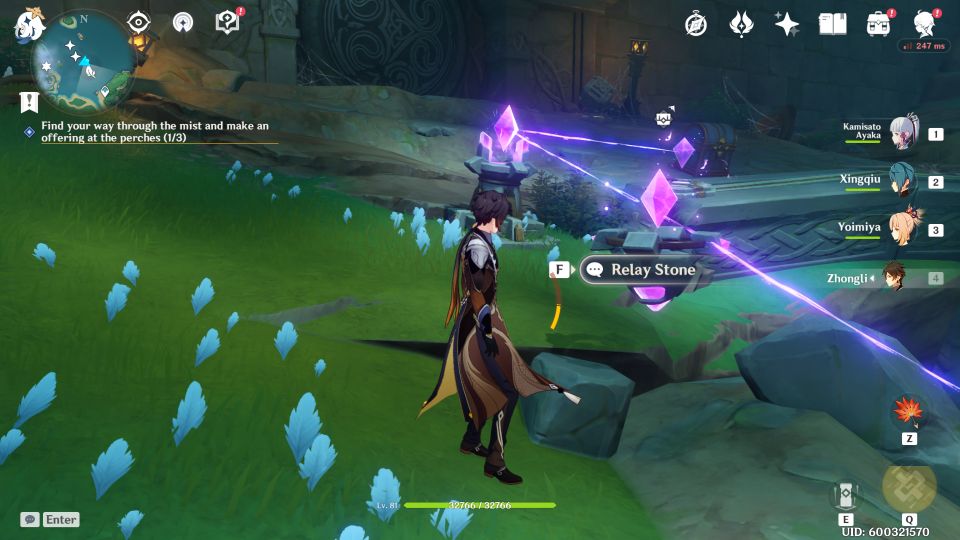 You will now find the last feather behind the gate.
Go back to the perch to complete the ritual.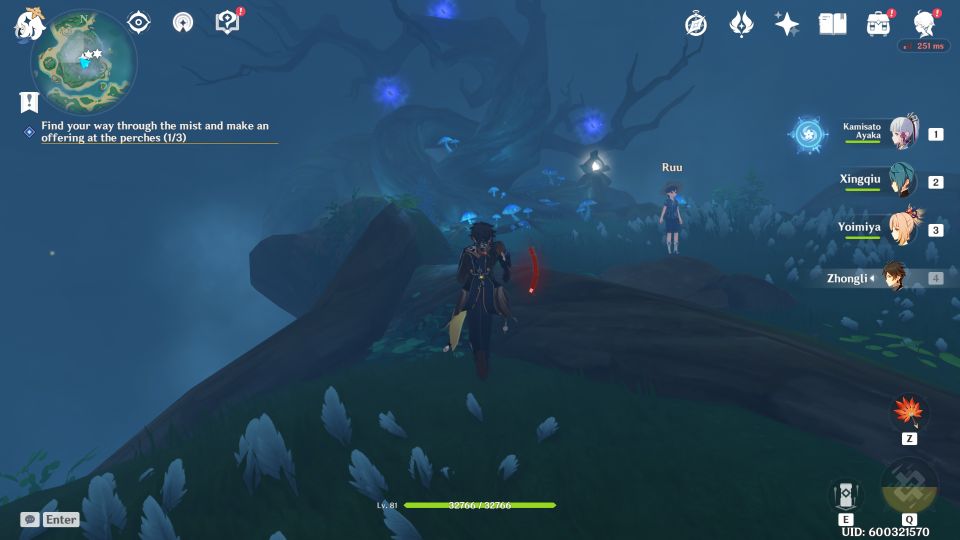 ---
Related posts:
Genshin Impact: Reminiscence Of Seirai (Quest Walkthrough)
Genshin Impact: Warriors' Dreams Like Spring Grass Renewing Guide