Sergeant's Insignia is one of the items you need in certain weapon ascensions in Genshin Impact, among other things.
You can get them through various means in the game.
Here's how you can get a Sergeant's Insignia in Genshin Impact.
How to get Sergeant's Insignia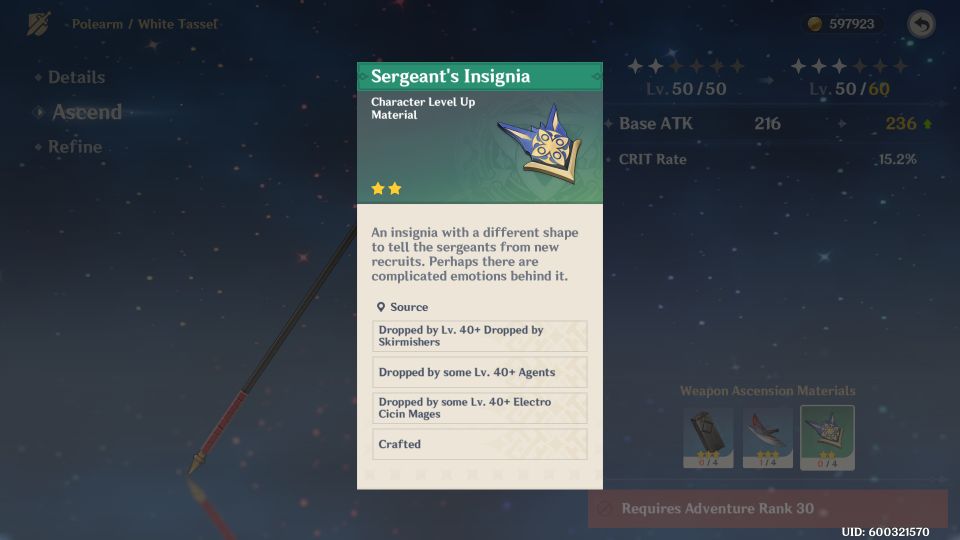 If you read the item description alone, it can be obtained via a few ways:
Dropped by Skirmishers level 40 and above
Dropped by some Agents level 40 and above
Dropped by some Electro Cicin Mages level 40 and above
To encounter level 40 mobs, you need to reach a certain world level.
World level normally increases after you hit certain Adventure Ranks.
How to craft a Sergeant's Insignia
Another way is to just craft the item. To craft the item, go to Timaeus who is the Scholar of Alchemy in Mondstadt.
Go near the crafting device and start crafting. You may need to finish his quest first (not sure).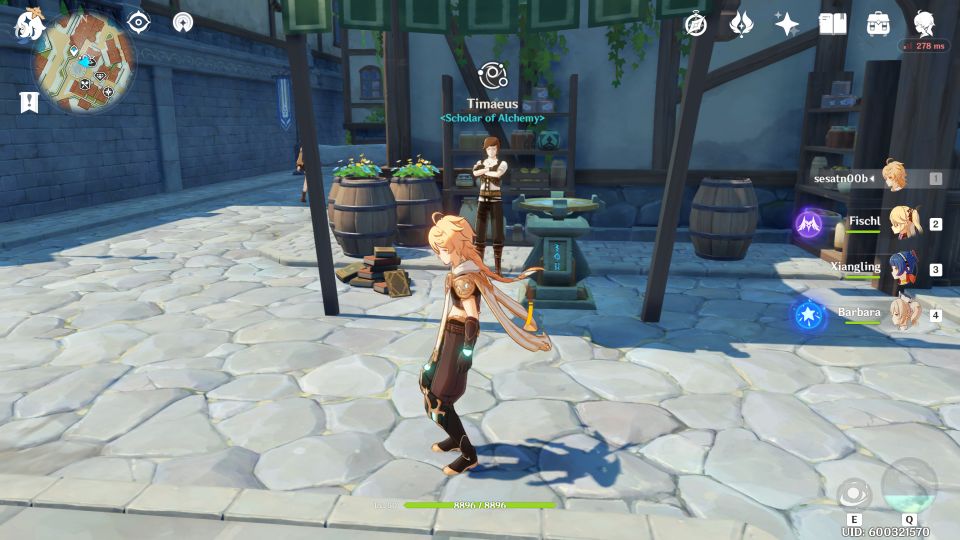 To craft each Sergeant's Insignia, you need 3 Recruit's Insignia and a bit of Mora.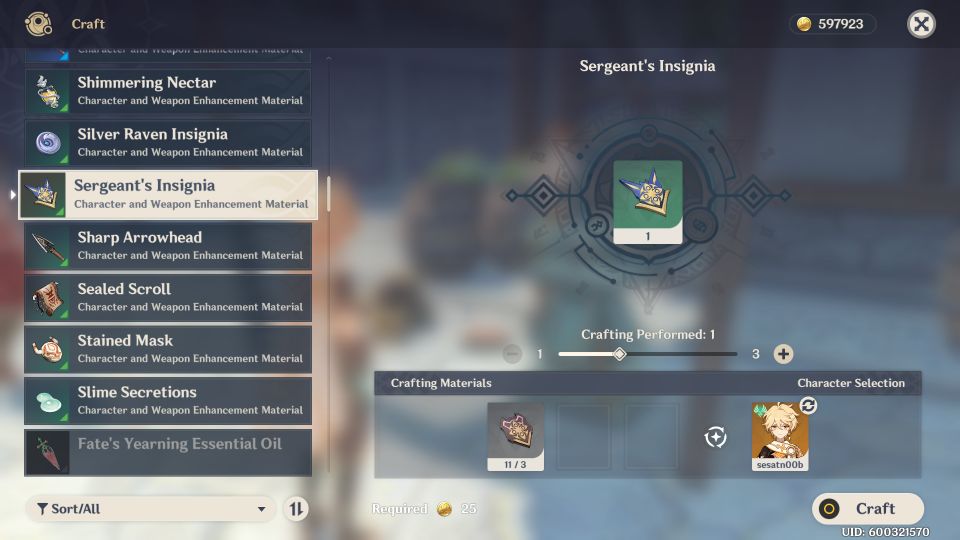 ---
Related posts:
Genshin Impact: How To Find And Defeat Geo Hypostasis