Philanemo Mushroom is a local specialty of Mondstadt in Genshin Impact.
You will need it to ascend the character Barbara, possibly among other characters as well.
Here's how you can find Philanemo Mushroom in Genshin Impact.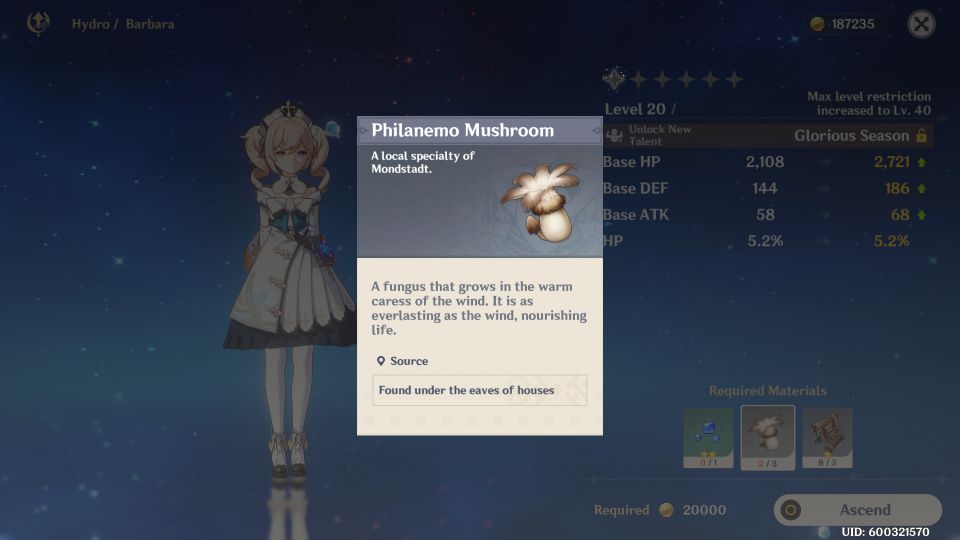 How to find Philanemo Mushroom
As mentioned in the description, you can find it under the eaves of houses. Since it's a Mondstadt specialty, you should look around Monstadt.
One good place to find them is Springvale, which is just below Mondstadt. The exact location is shown in the map below, marked by the player location (blue).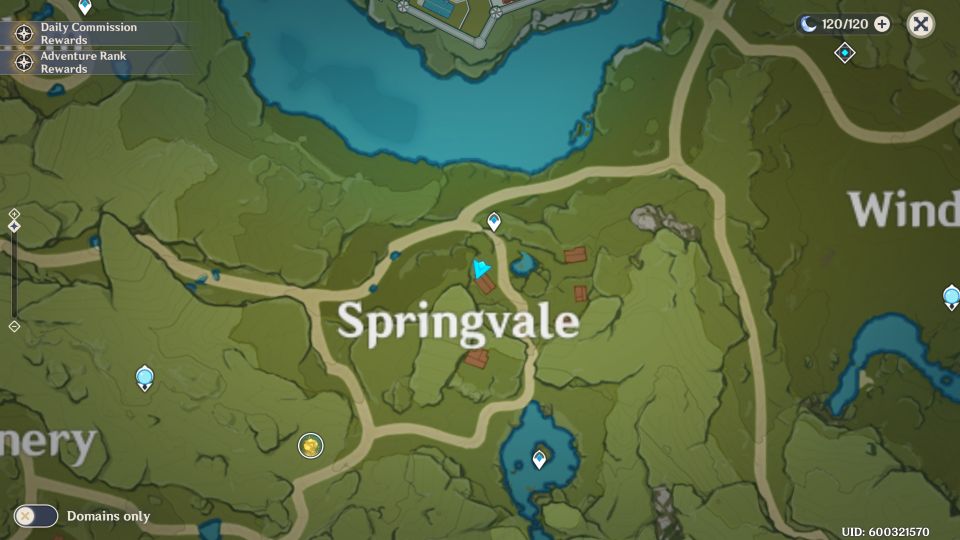 You will see the mushroom around the houses nearby. Most of the houses here will have the Philanemo Mushroom.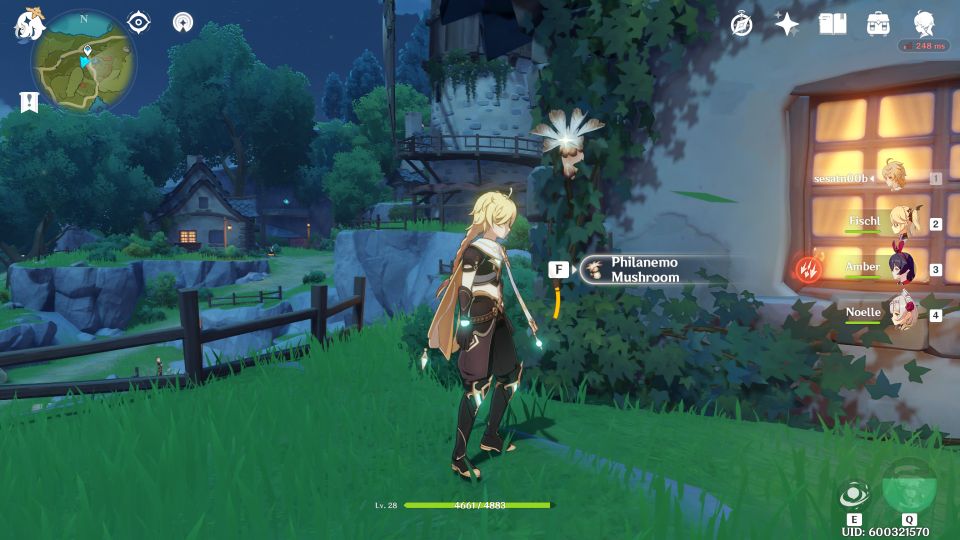 ---
Related articles:
Genshin Impact: How To Find Geoculus (All Locations)
Genshin Impact: How To Solve The Monument Puzzle In Minlin Liyue