Perfect Shot is a very brief quest available in Liyue Harbor in Genshin Impact.
Your task is to talk to Ji Tong about a Kamera and get it from him.
Here's a walkthrough of Perfect Shot in Genshin Impact.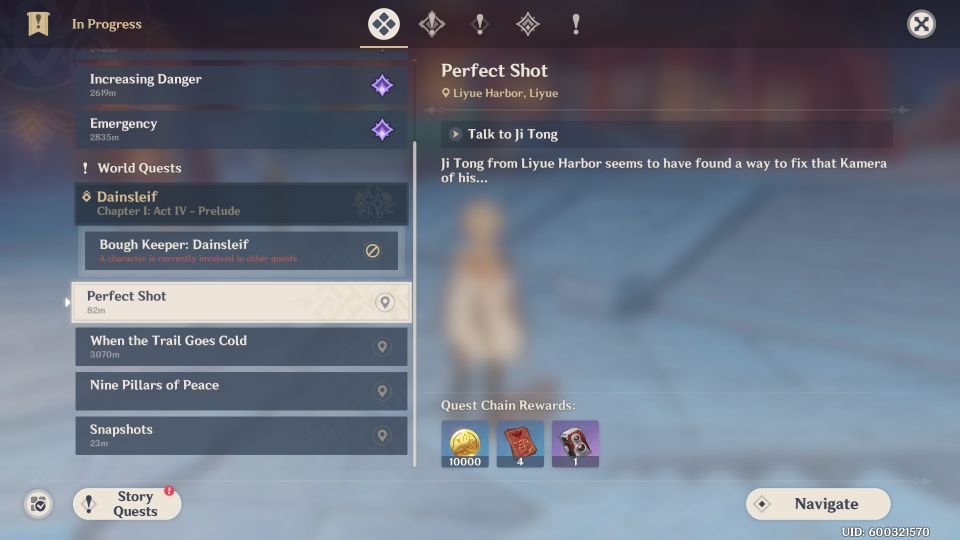 Talk to Ji Tong
Meet Ji Tong who is at the port area of Liyue Harbor.
Talk to him and he'll just hand over a Special Kamera to you. It's a gadget for you to use.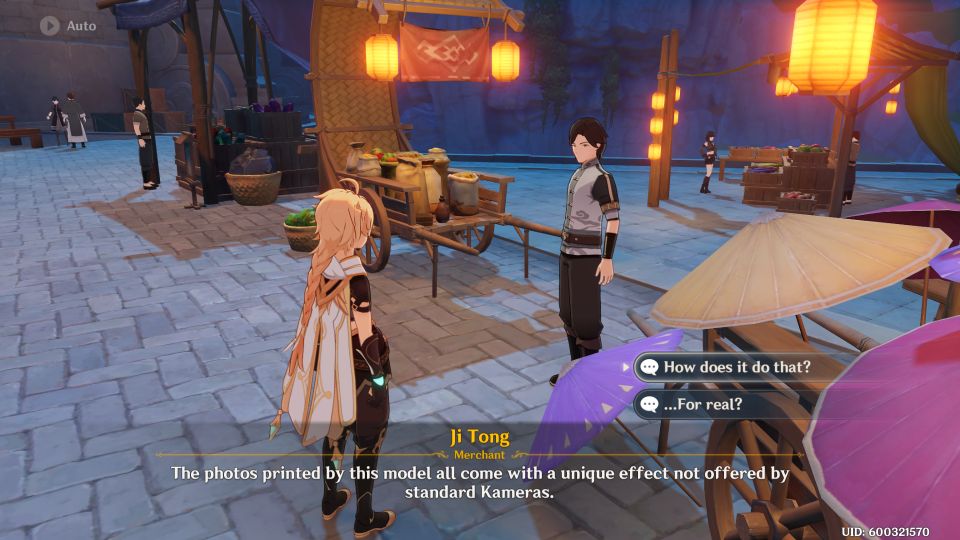 The quest ends here. You'll be able to use the Special Kamera to save and store scenery.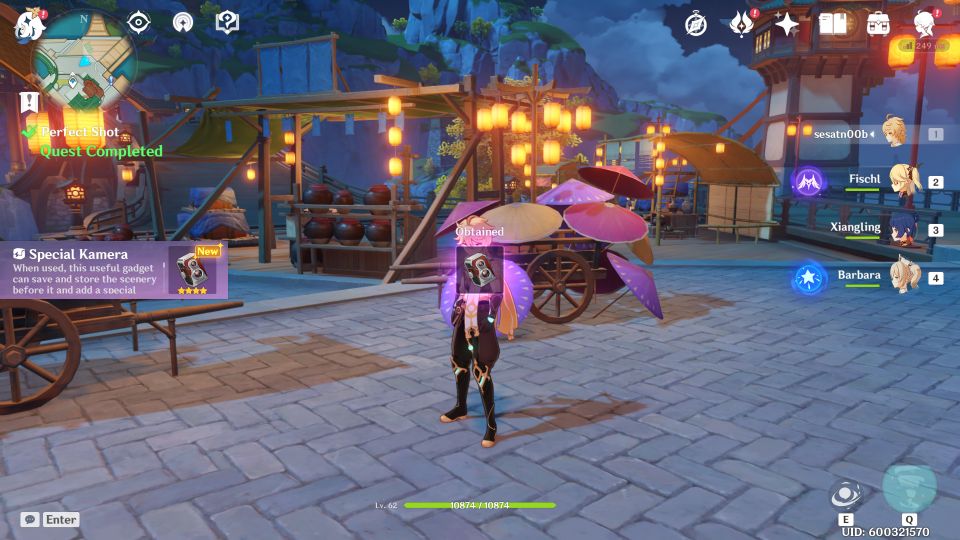 ---
Related posts:
Genshin Impact: The Secret Of Nantianmen Walkthrough