The Secret of Nantianmen is a world quest available in Liyue of Genshin Impact.
Your objective is to help Jiayi investigate some areas in Nantianmen.
Here's a walkthrough of The Secret of Nantianmen in Genshin Impact.
To begin the quest, talk to Jiayi in Liyue Harbor.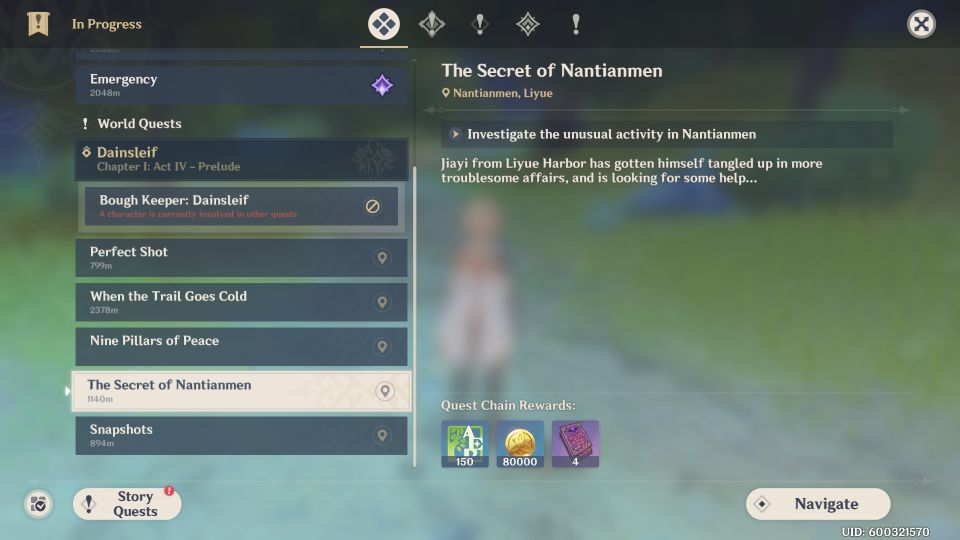 Investigate the unusual activity
Head to Nantianmen which is marked on the map. It's just south of Qingyun Peak.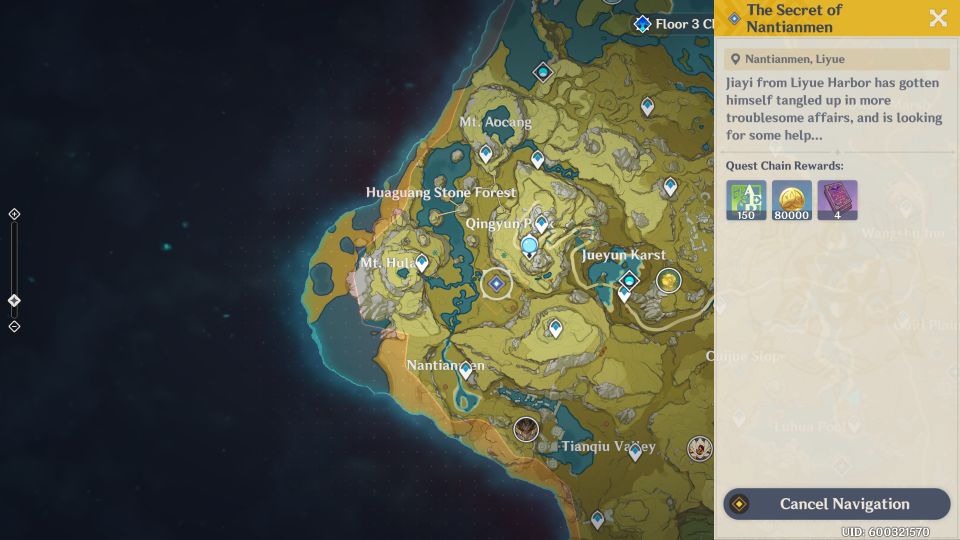 As you reach you'll see a glowing thing on the ground. Investigate it but you'll find nothing.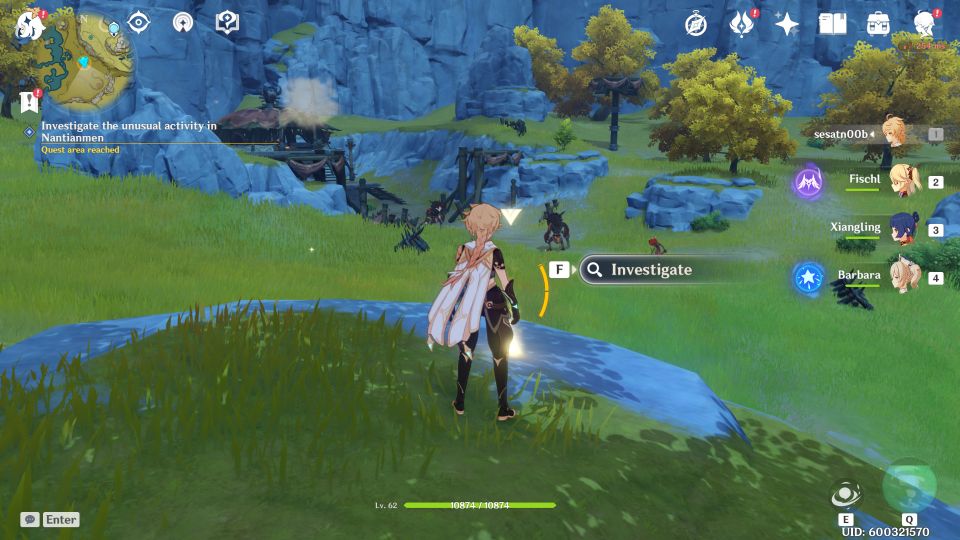 Head to the next area marked on the map and you'll have to investigate again.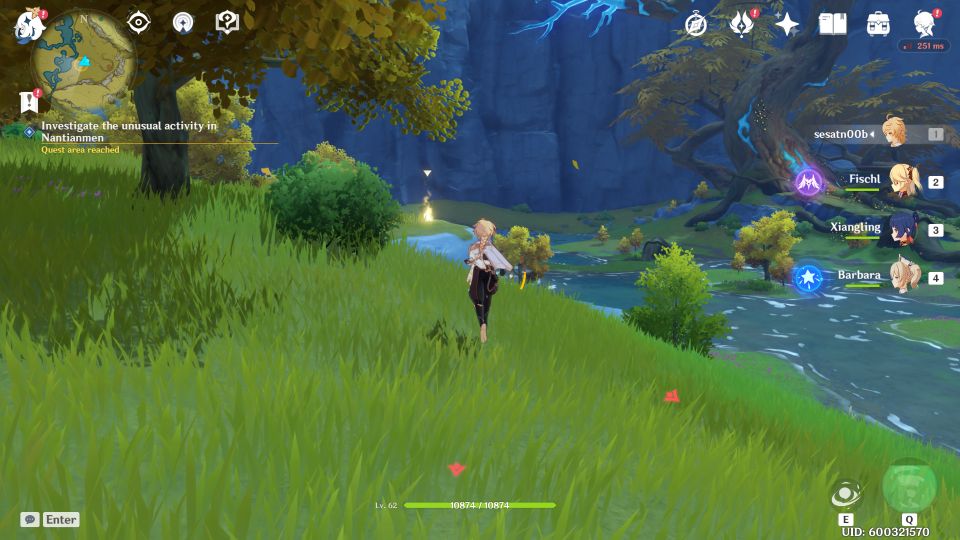 Finally, get to the third spot but there's nothing unusual for now.
Return to Jiayi
Head back to Liyue Harbor to talk to Jiayi and claim your reward.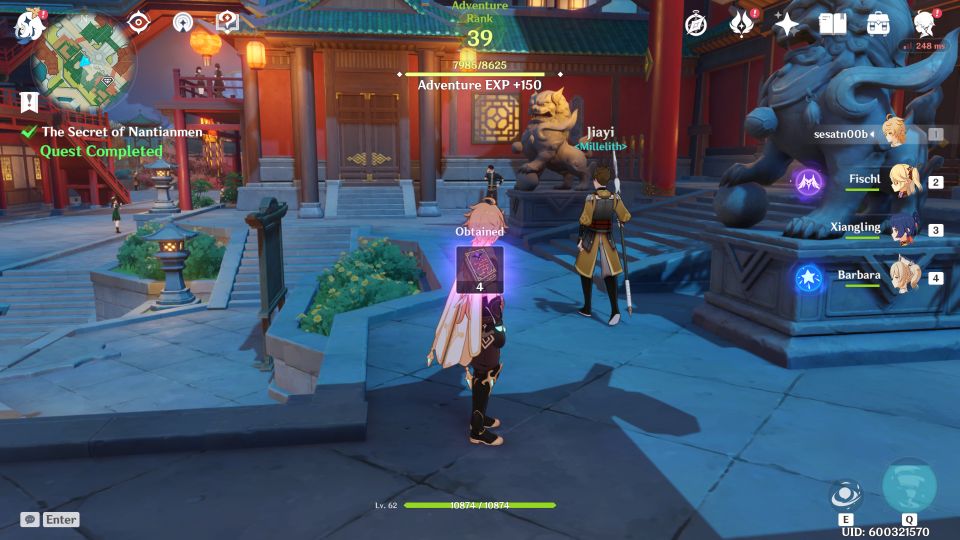 ---
Related posts:
Genshin Impact: Endless Research Quest Walkthrough
Genshin Impact: Words Worth Their Weight In Mora Walkthrough