Endless Research is a world quest available in Genshin Impact.
Your objective is to help Alrani defeat the hilichurls and show how you do elemental sight.
Here's a walkthrough of Endless Research in Genshin Impact.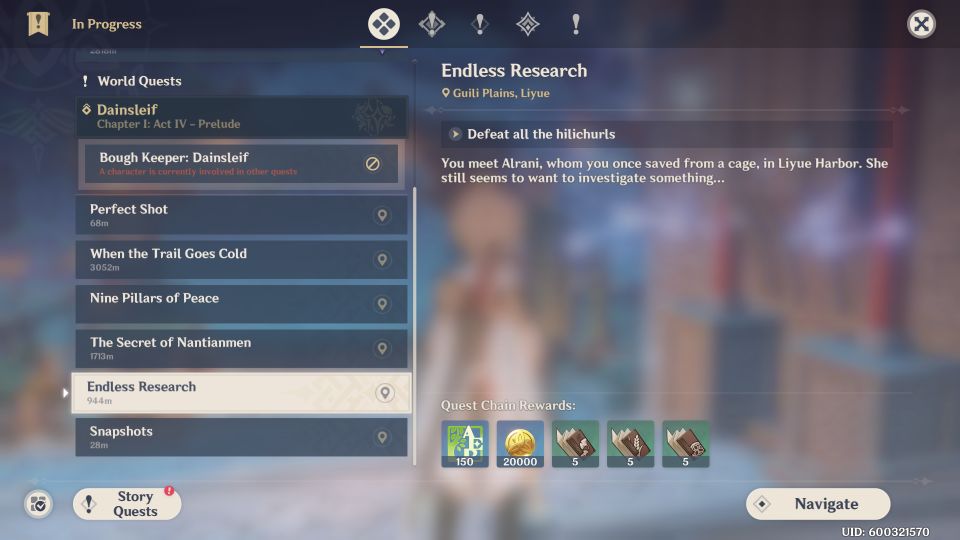 Defeat the hilichurls
After meeting Alrani in Liyue Harbor, you'll have to meet her north of Luhua Pool.
The location is provided in the map.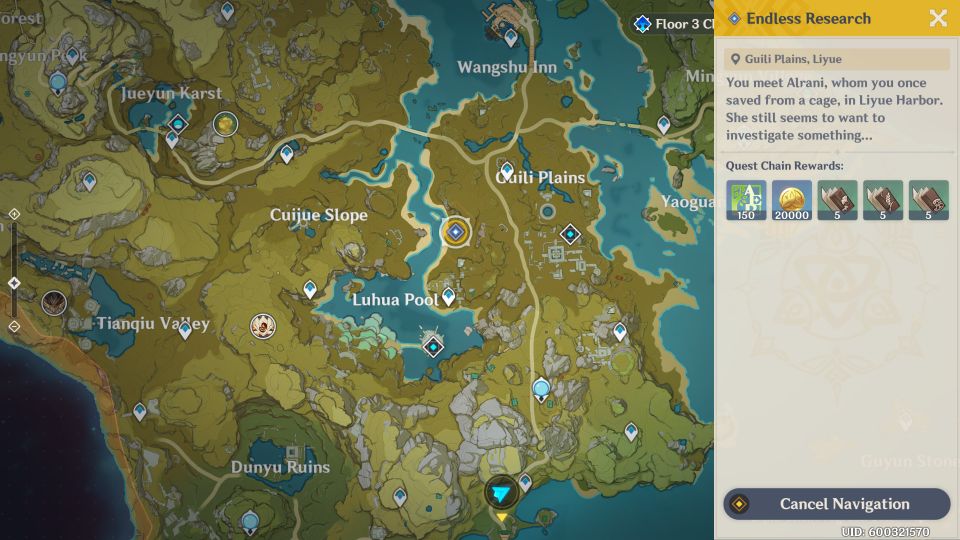 As you reach, you'll see many hilichurls. Take them all out first.
Use elemental sight
After talking to Alrani, go to the yellow circle in the map. Use elemental sight and you'll see the purple aura.
Follow its direction.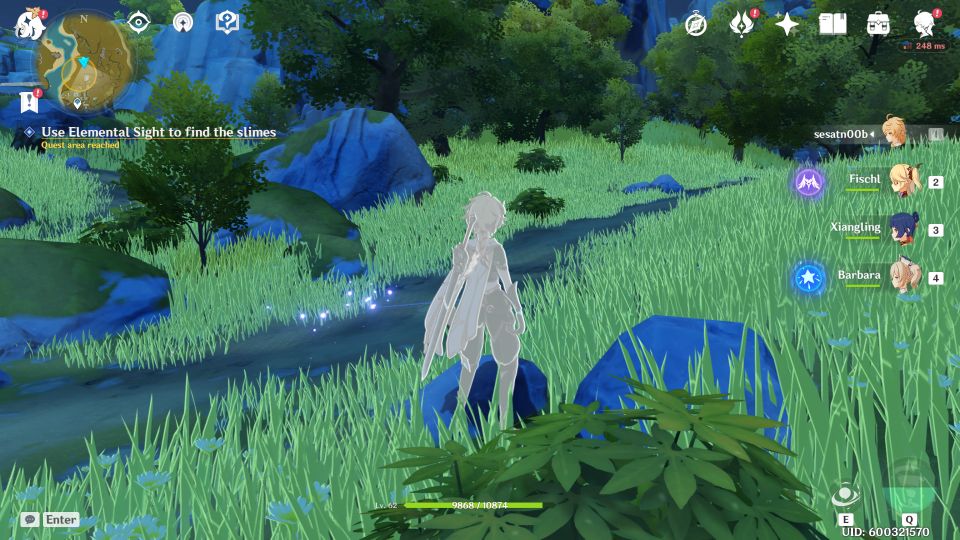 Defeat the slimes
The elemental sight should lead you to electro slimes. Take them out and then speak to Alrani again.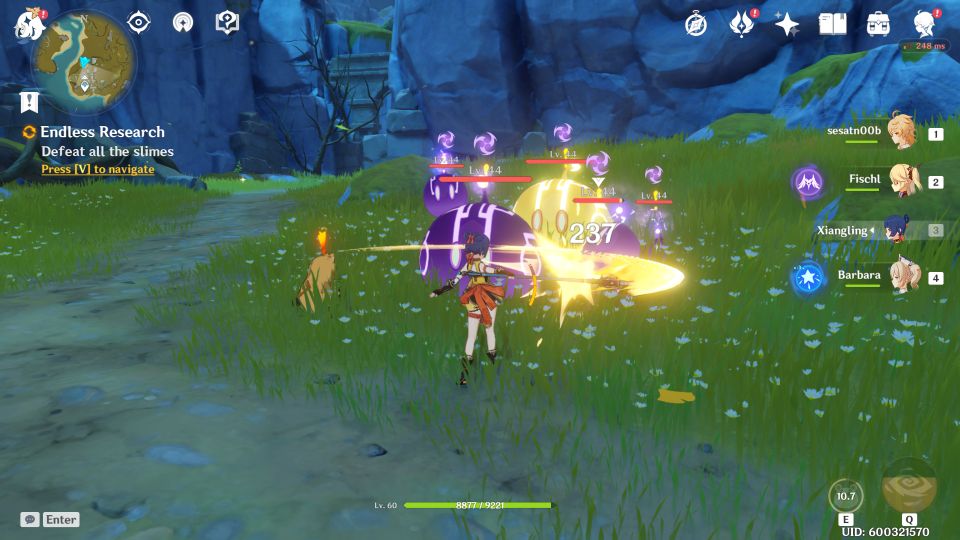 The quest ends here. You'll gain 20,000 Mora, Teachings of Prosperity x 5, Teachings of Diligence x 5 and Teachings of Gold x 5.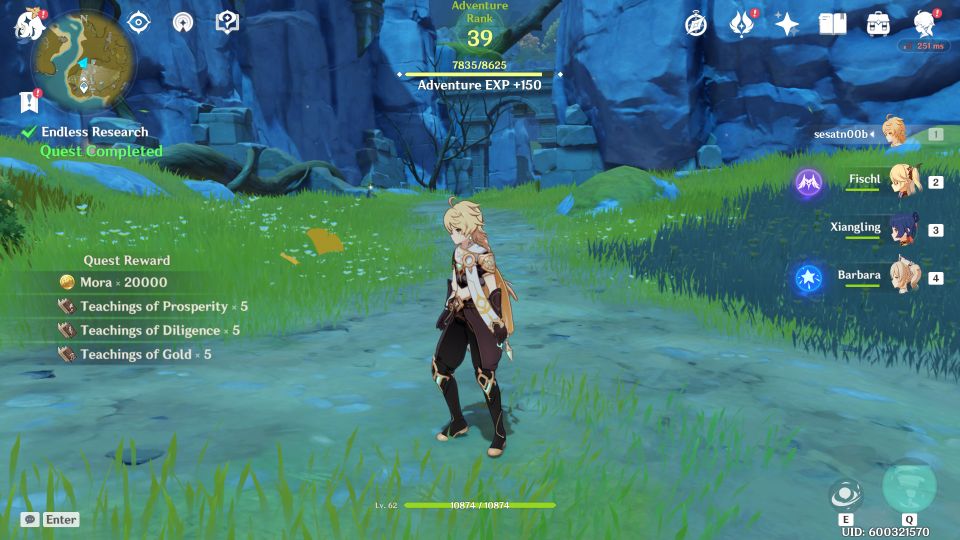 ---
Related posts:
Genshin Impact: Words Worth Their Weight In Mora Walkthrough