A Teapot To Call Home is a new quest under version 1.5 of Genshin Impact.
Your objective is to follow Yanfei as she gathers the materials needed to make the Serenitea Pot.
Here's a walkthrough of A Teapot To Call Home in Genshin Impact.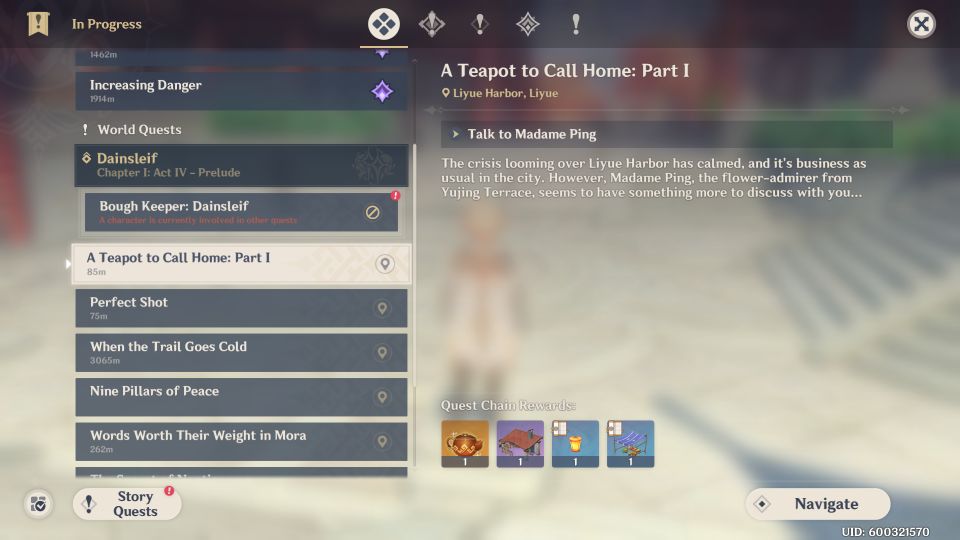 Talk to Madame Ping
To begin the quest, talk to Madame Ping in Liyue. She's at her usual spot on the hill.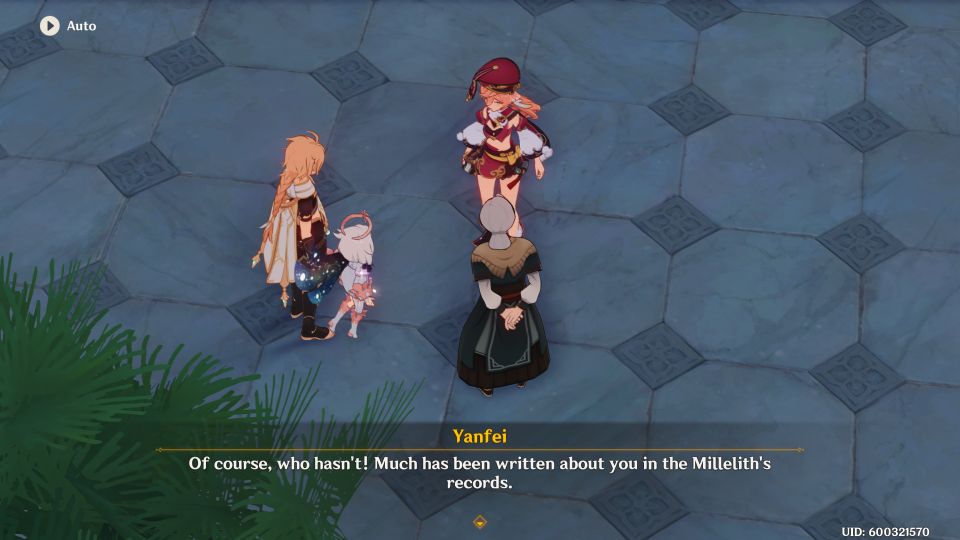 Speak to Krosl
You'll need to get a certain jadeite for making the teapot. Talk to Krosl who is in the Liyue port area.
He will say that he sold the hairpin containing the material to Zhiqiao.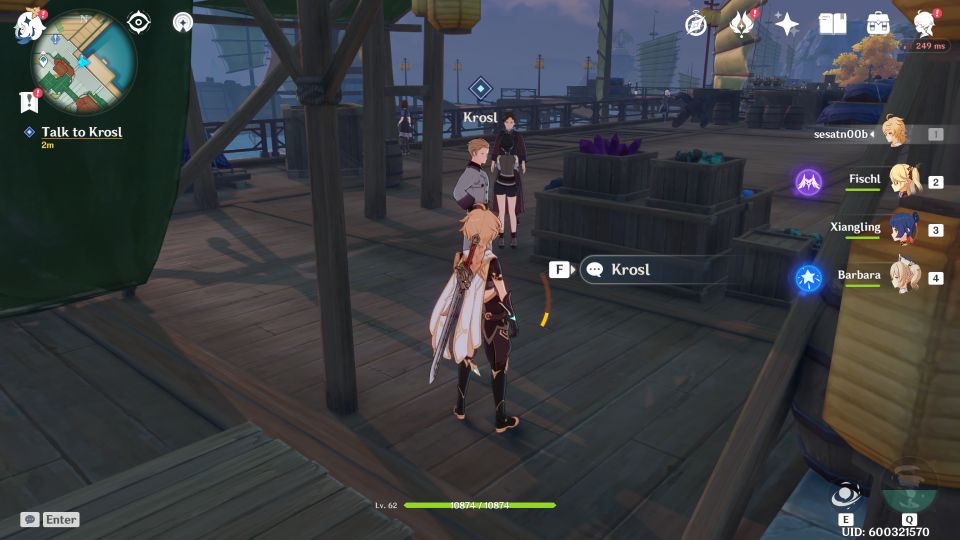 Speak to Zhiqiao
Head to the upper part of Liyue and speak to Zhiqiao. To get to her, you have to use the staircase further away.
She'll say that she lost the hairpin.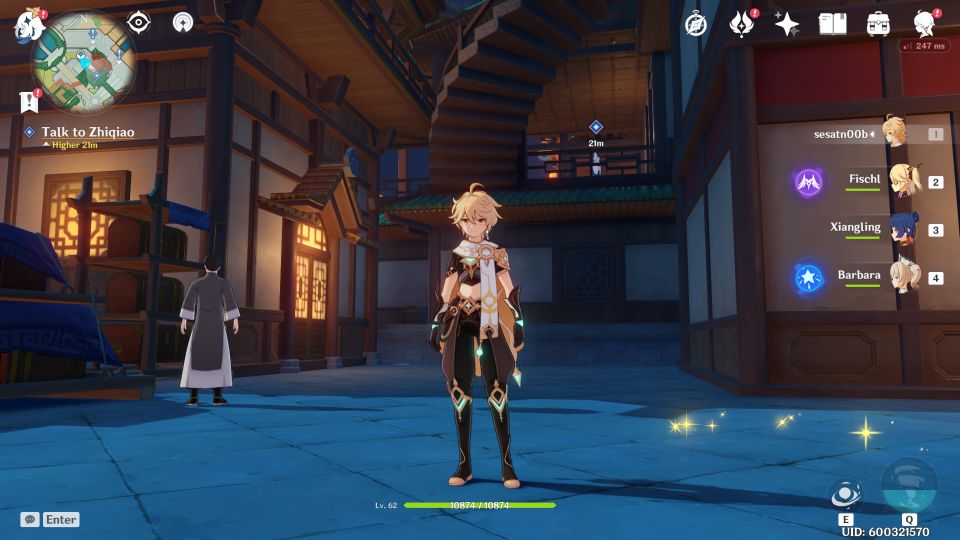 Return to Krosl
Get back to Krosl and he'll demand payment from Zhiqiao for losing the hairpin, as stipulated in their contract.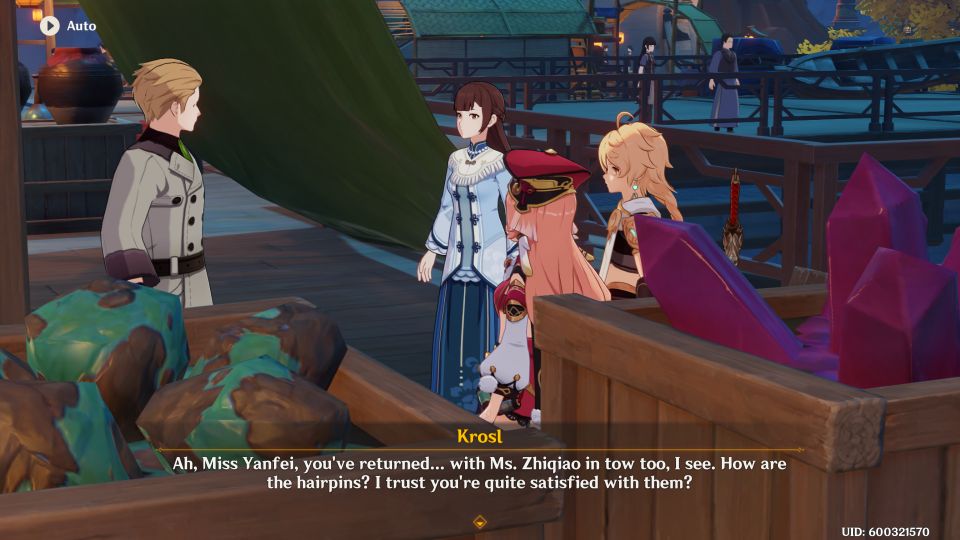 Find a convenient place to talk
Next, head to the location marked on the map to speak to Zhiqiao.
Yanfei will say that she suspects Krosl of not selling the real jadeite.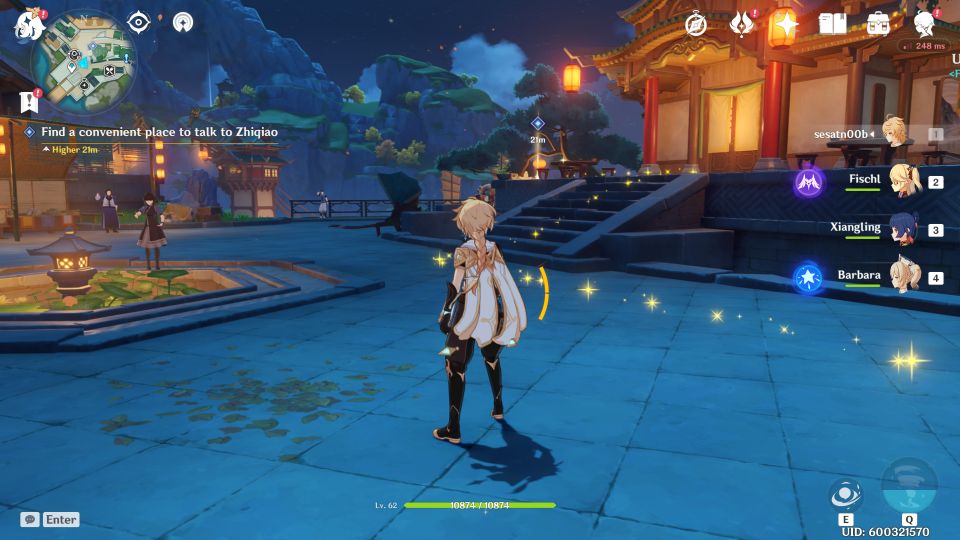 Talk to Shitou, Xingxi and Baizhu
Next, talk to Shitou who is just opposite of you. He'll let you examine the debris of the "jadeite". Turns out, it's not the real material and Yanfei will ask for an affidavit from him.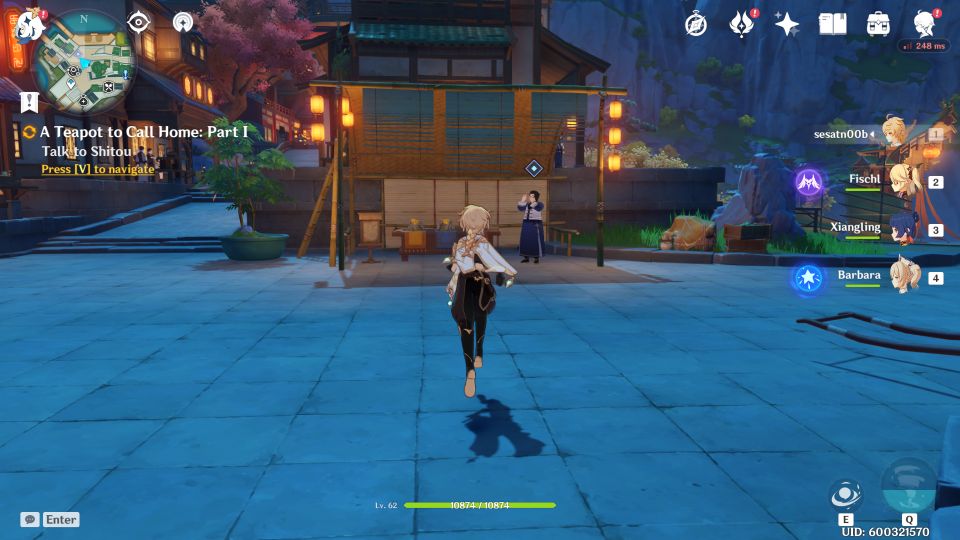 Similarly, speak to Xingxi who owns Mingxing Jewelry.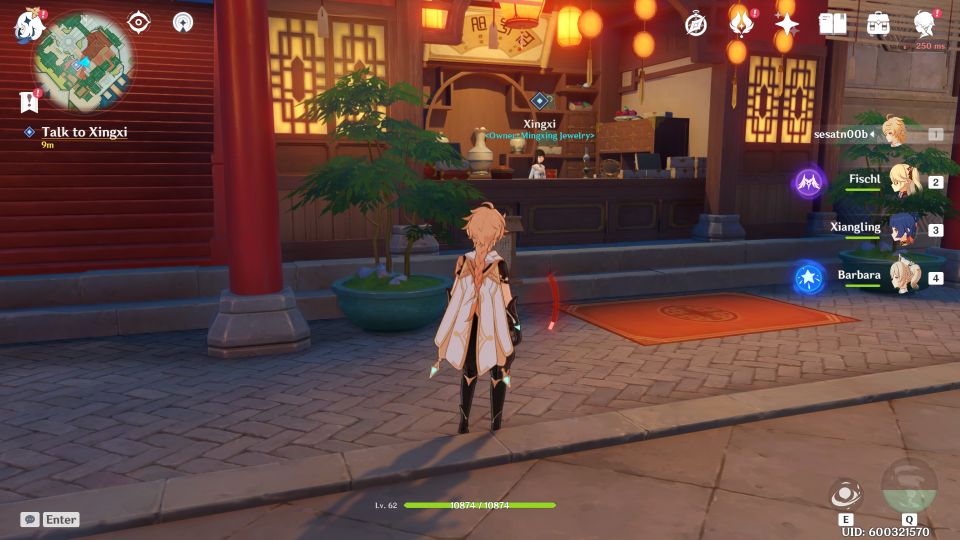 Finally, talk to Baizhu who owns the pharmacy.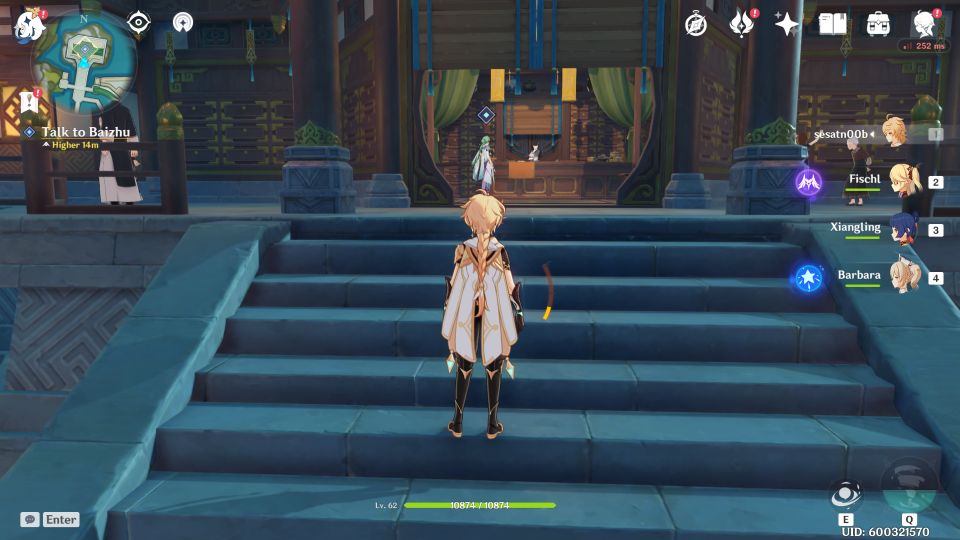 Expose Krosl
Get back to Krosl and get the truth from him by showing the three different evidences.
He'll admit to selling a different gem and will have to pay the price. However, Zhiqiao is more forgiving and seeks a business partnership with Krosl.
The actual jadeite is handed over to Yanfei as legal fees.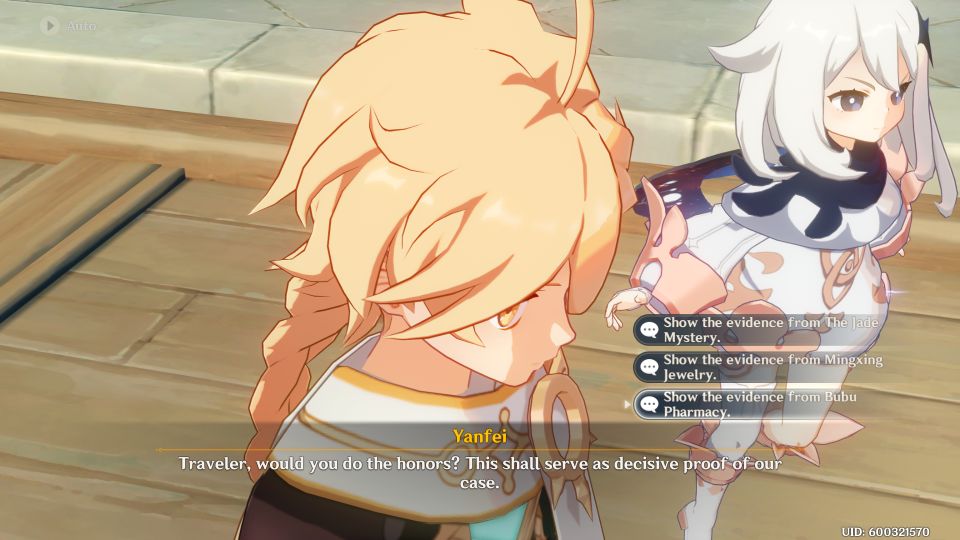 Return to Madame Ping
Get back to Madame Ping to make the Serenitea Pot.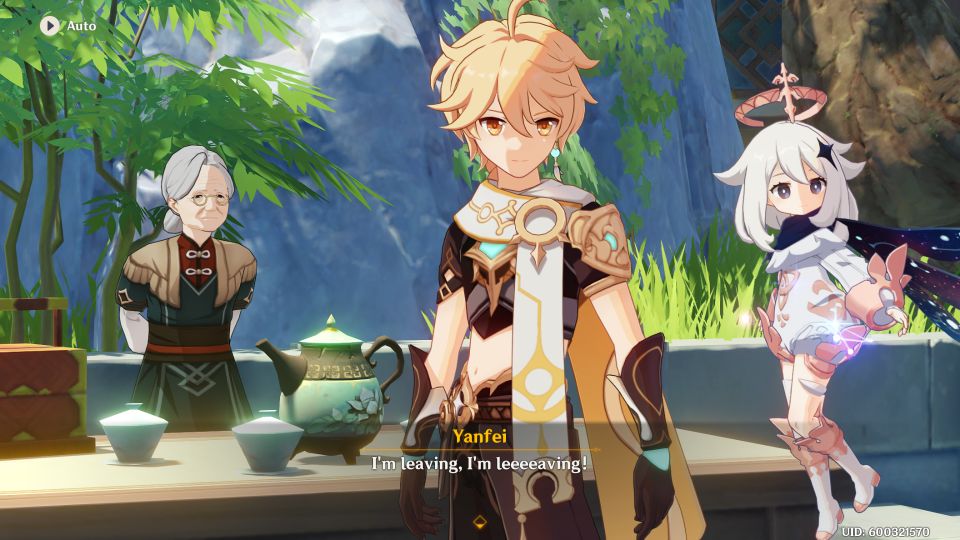 You will then unlock a gadget, i.e. the Serenitea Pot.
It's a realm you can enter to customize your own mansion and surroundings.
It's like owning an island on Animal Crossing.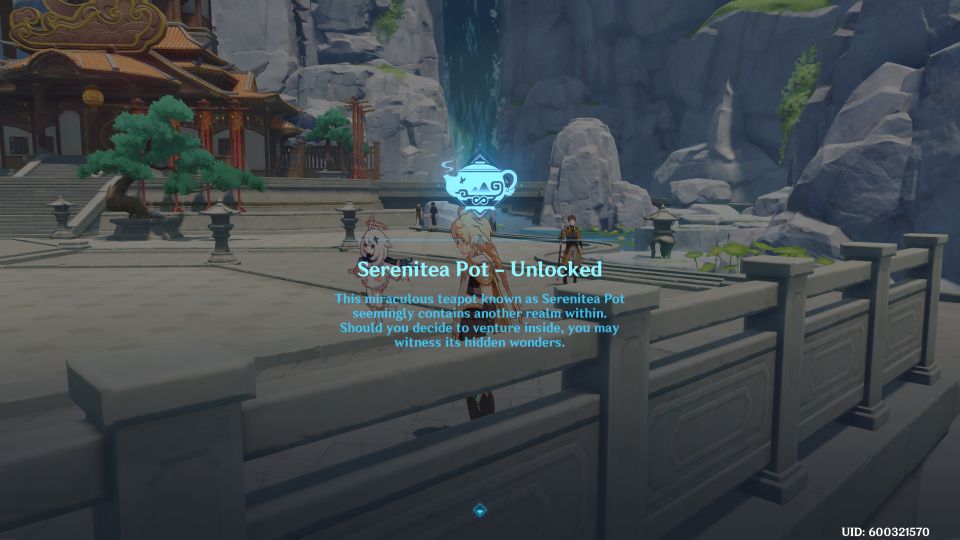 To use the pot, go to your inventory and choose gadget.
Place the Serenitea Pot.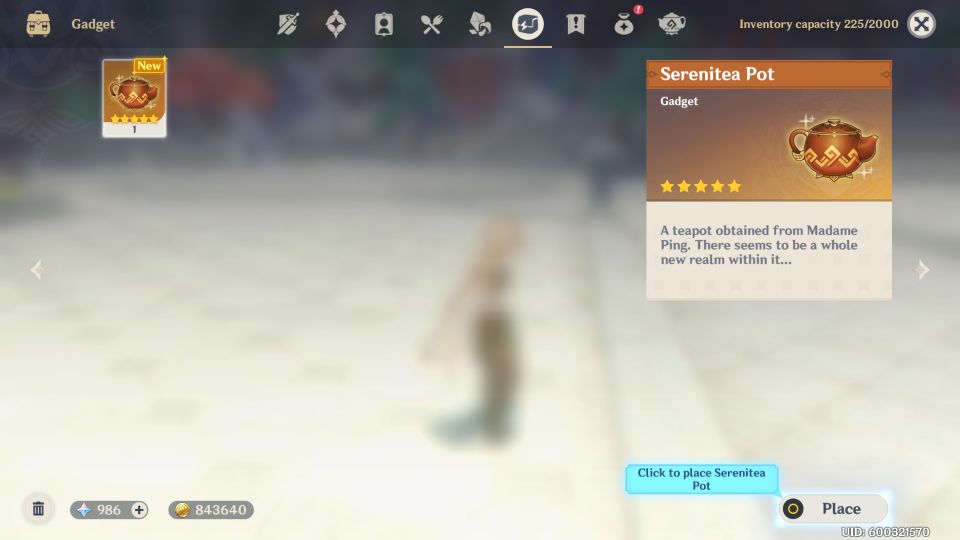 Customize your own realm
When using the pot, you can choose one of three realms as a layout.
Inside the realm, you can speak to Tubby who is an assistant / butler.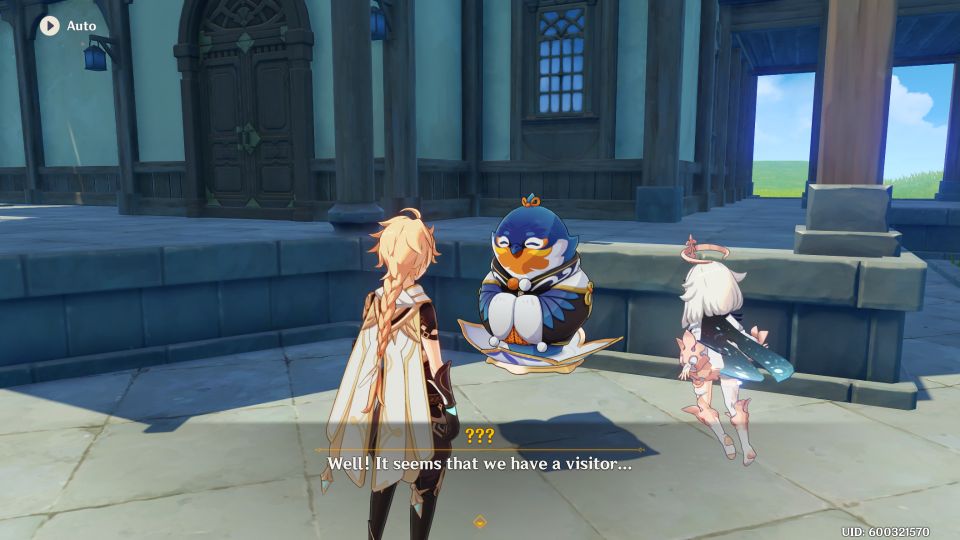 You'll be able to customize your mansion and surrounding area.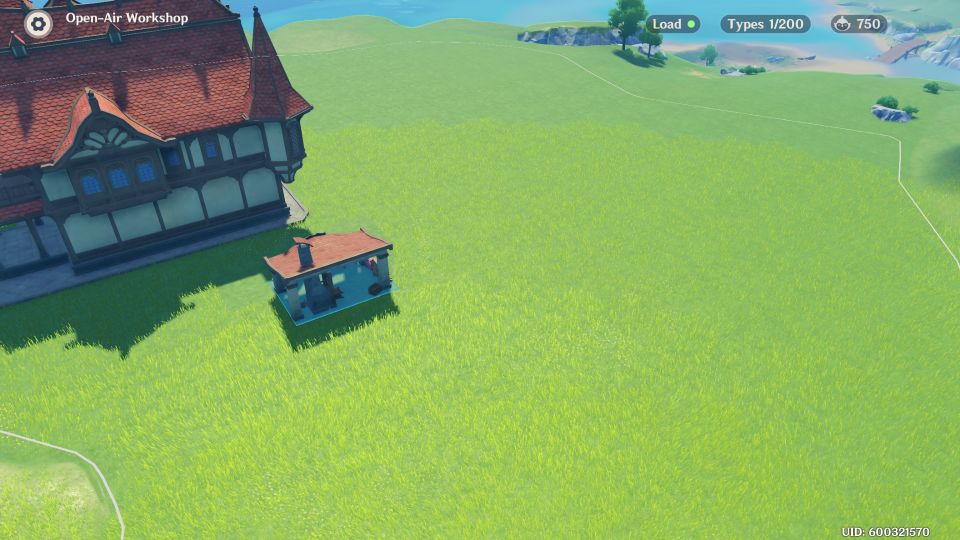 Enter the mansion and you'll see more space to play with.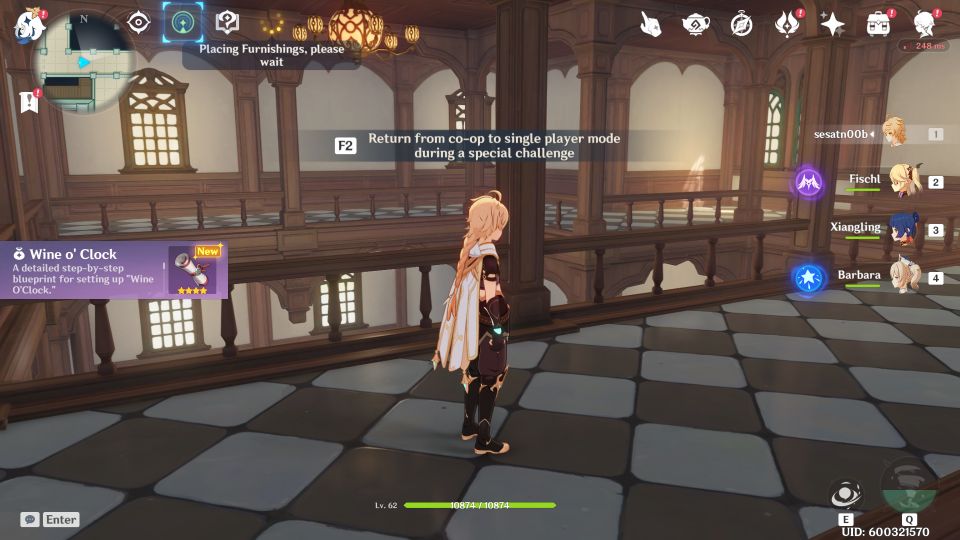 If you're lacking furniture and items, you can buy using the realm coins. You can also unlock blueprints using the realm coins.
Some of the materials needed to craft furniture have to be obtained from the real in-game world.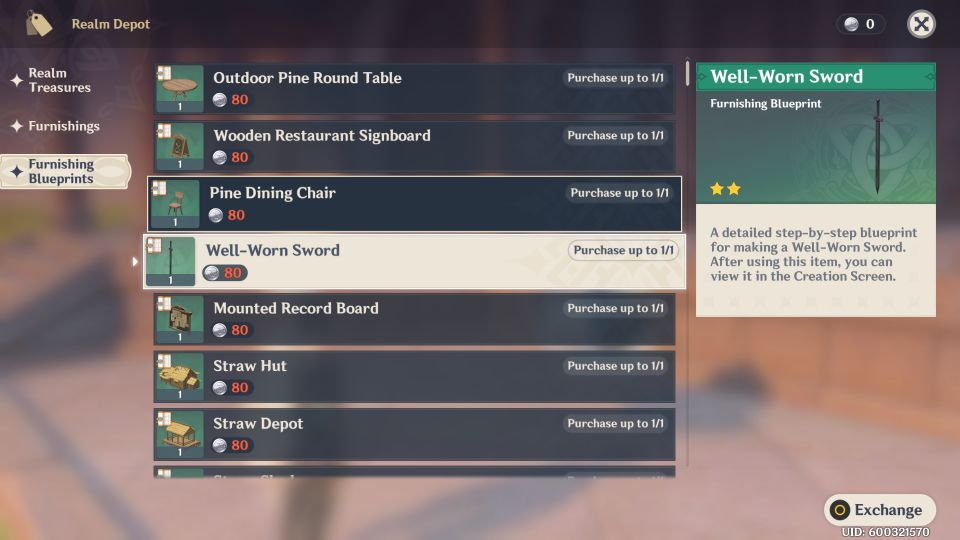 How to leave Serenitea Pot
To leave the area, you have to go to your gadget in the inventory menu again.
Place the pot and then interact with it to leave.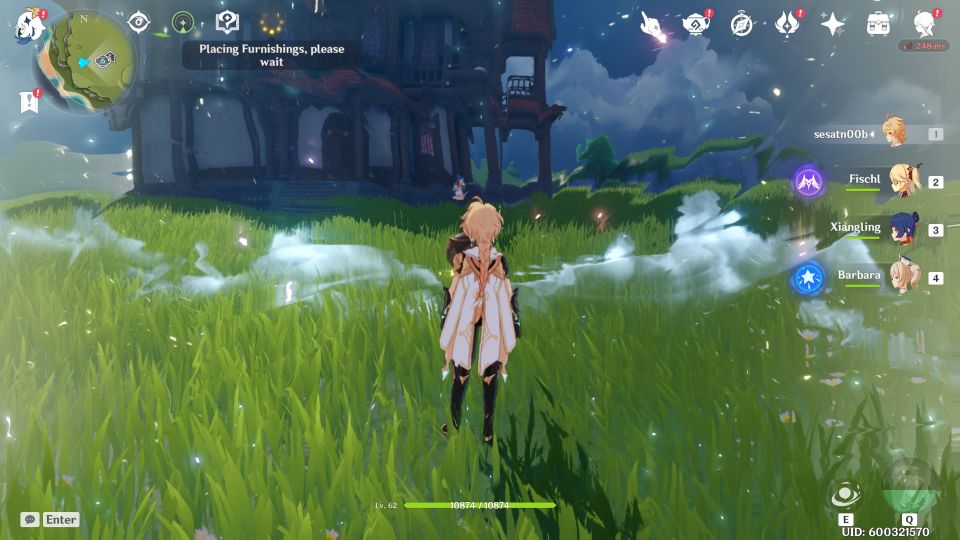 ---
Related posts:
Genshin Impact: Mountainous Summons Quest Walkthrough