Mysterious Voyage is a new web event that was released on Genshin Impact to promote Inazuma.
You're basically required to sail and explore the seas in a text-based manner, and encounter dangerous situations by playing an Osu-like game.
Even if you're not interested in web-based events, you should still do it for the rewards.
You will obtain Mora and some items for unlocking the voyage packets. Apart from that, you can get Primogems plus some enhancement items from completing areas.
Once you've unlocked all of the voyage packets, you'll get small bits of information on Inazuma. Here are all of the stories from the Mysterious Voyage event in Genshin Impact.
Electrogana
The Sakura Has a Spirit packet will tell you about the Thunder Sakura Boughs how they're used to summon Electrogana.
You will be needing Electrogana in solving many puzzles in Inazuma.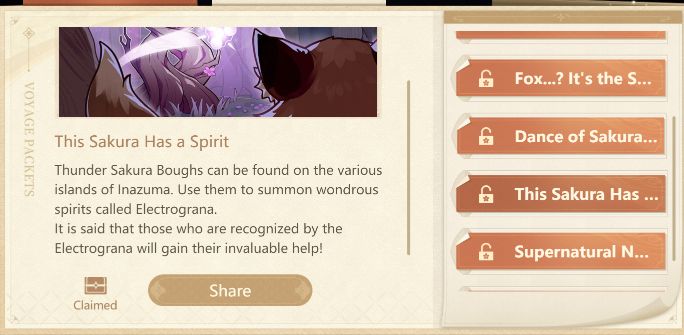 Vision Hunt Decree
What Has Been Entrusted Here is a voyage packet that explains a little on the Vision Hunt Decree.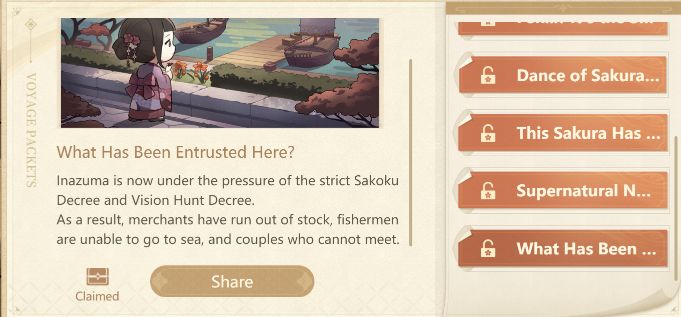 Komore Teahouse
Komore Teahouse is a special teahouse available in Inazuma City and it's open to people approved by the Kamisato Clan.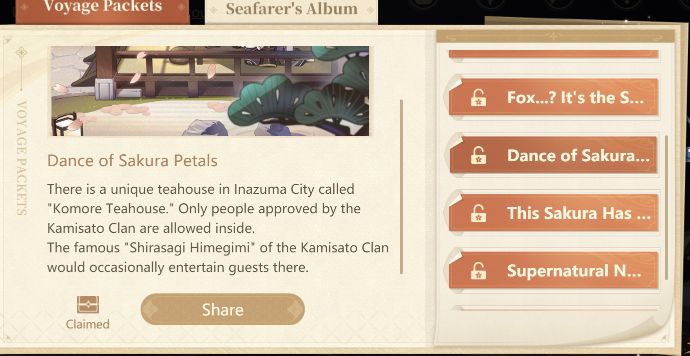 Supernatural Novels
You will also find a voyage packet on Supernatural Novels.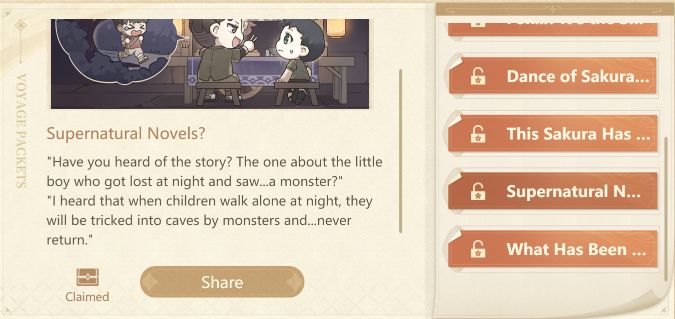 Grand Narukami Shrine
There's a huge shrine at the top of a mountain known as the Grand Narukami Shrine. You can obtain Narukami's blessing from that shrine.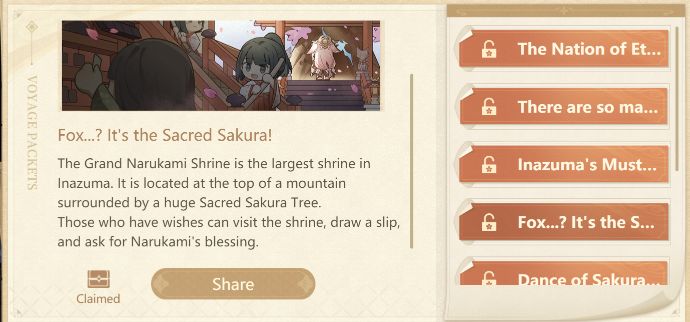 The Nation of Eternity
Baal who is the Raiden Shogun / Electro Archon lives in Tenshukaku and rules over Inazuma.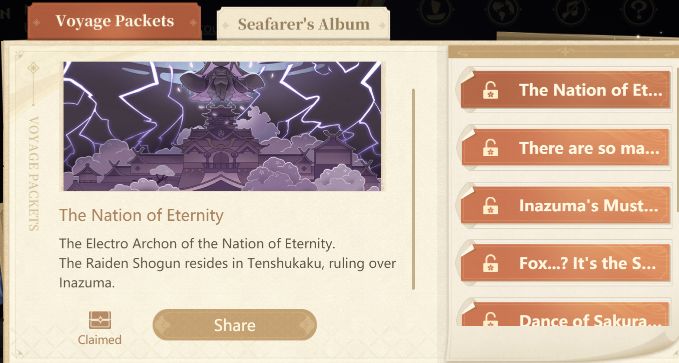 Thoma
We now know that Mr. Thoma is a special attendant in the Yashiro Commission's Kamisato Clan. He appeared alongside Ayaka in the Genshin 2.0 trailer.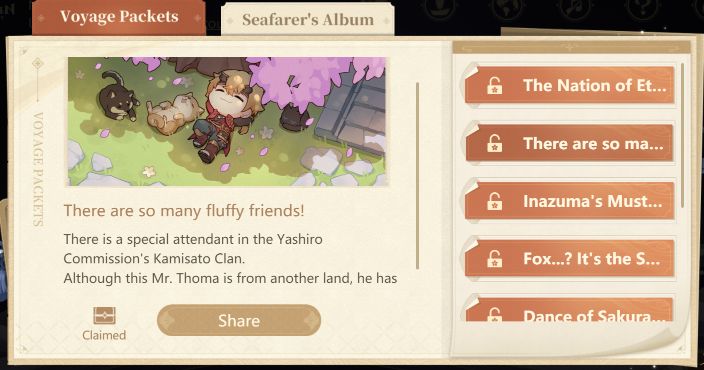 Yoimiya
One of the voyage packets also covers Yoimiya who is known as the queen of the summer festival, thanks to her famed firework displays.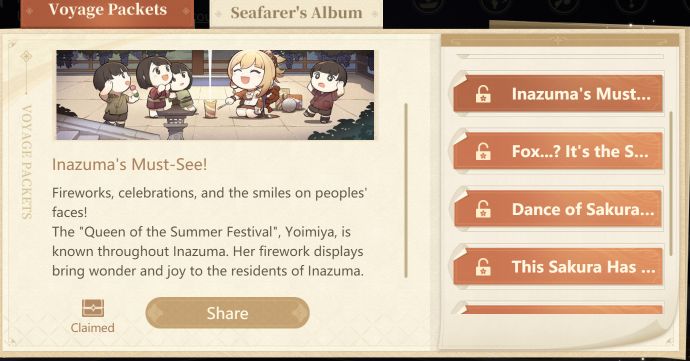 Collect your rewards
Remember to collect all of your rewards. The voyage packets have to be unlocked by solving a puzzle usually and you should gain 15,000 Mora for each packet.
Apart from the voyage packets' rewards, you'll also gain Primogems, among others, from unlocking a certain number of areas.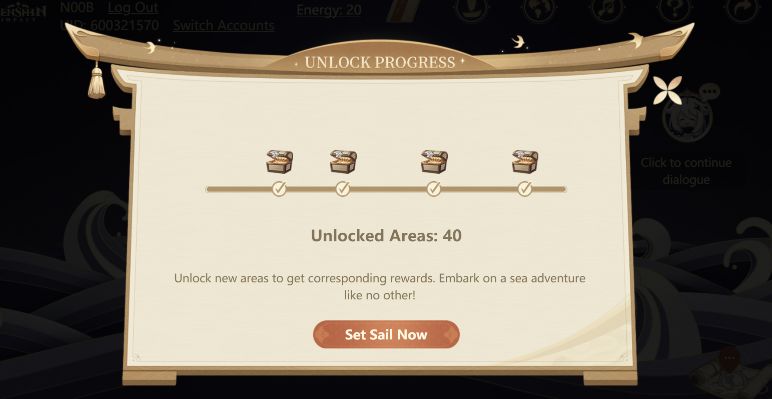 ---
Related posts:
Genshin Impact: Things To Do When You Run Out Of Resin
Genshin Impact: How To Solve The Pool Puzzle In Golden Apple