Ministry Missions is a World Quest in Genshin Impact after the 1.1 Update.
Your task is to meet Ms. Yu at Liyue Harbor to learn of the new additions.
Here's a walkthrough of Ministry Missions in Genshin Impact.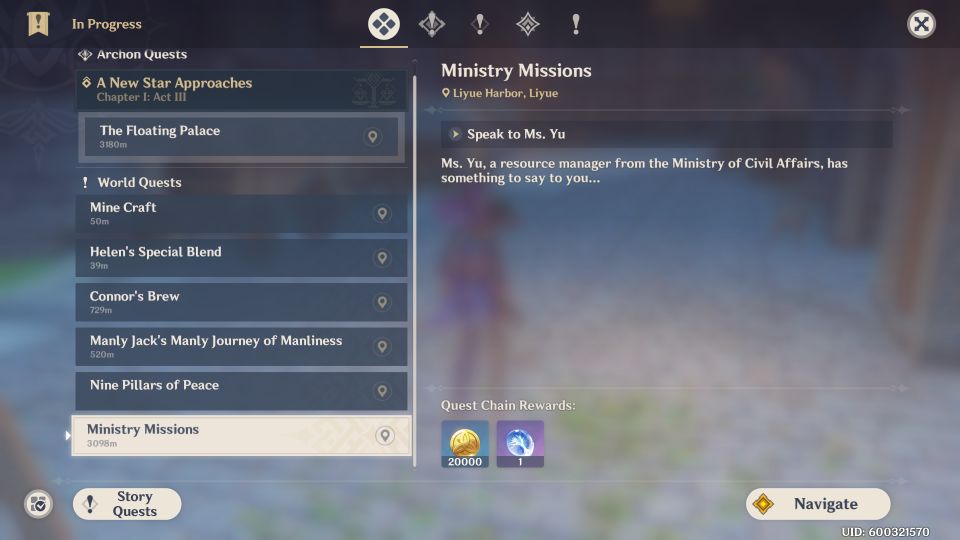 Talk to Ms. Yu
Head towards Liyue Harbor and speak with Ms. Yu who is near the warehouse.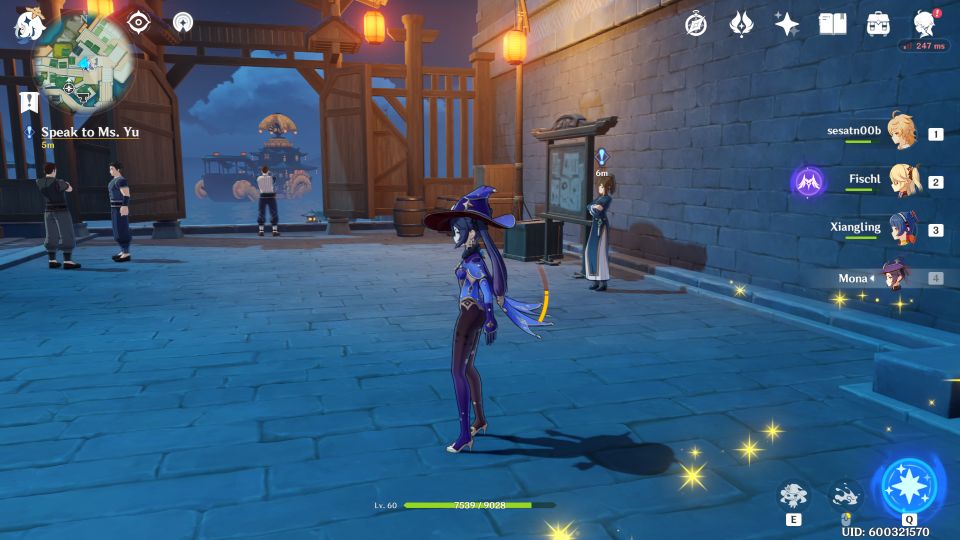 Bounties, requests, exploration and quests
Similar to the Mondstadt version, you'll also see all the new bounties, requests, exploration and quests.
You can claim Mora from completing them.
To unlock requests, you have to finish the new Chapter "A New Star Approaches".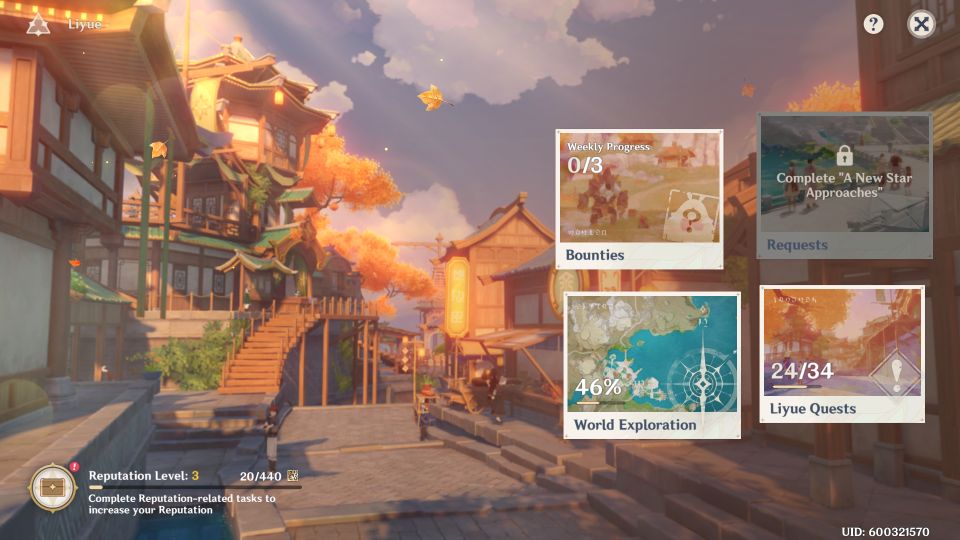 The quest ends after talking to her.
---
Related posts:
Genshin Impact: Knight Of The Realm Walkthrough
Genshin Impact: Beyond This World's Stars Walkthrough