Sparkling Steps aka Klee's Banner is the current temporary gachapon event in Genshin Impact.
As the banner suggests, Klee is the main attraction and what most players would be aiming for.
So is Klee's banner worth rolling in Genshin Impact? Players seem to be split on this.
Promotional characters in the banner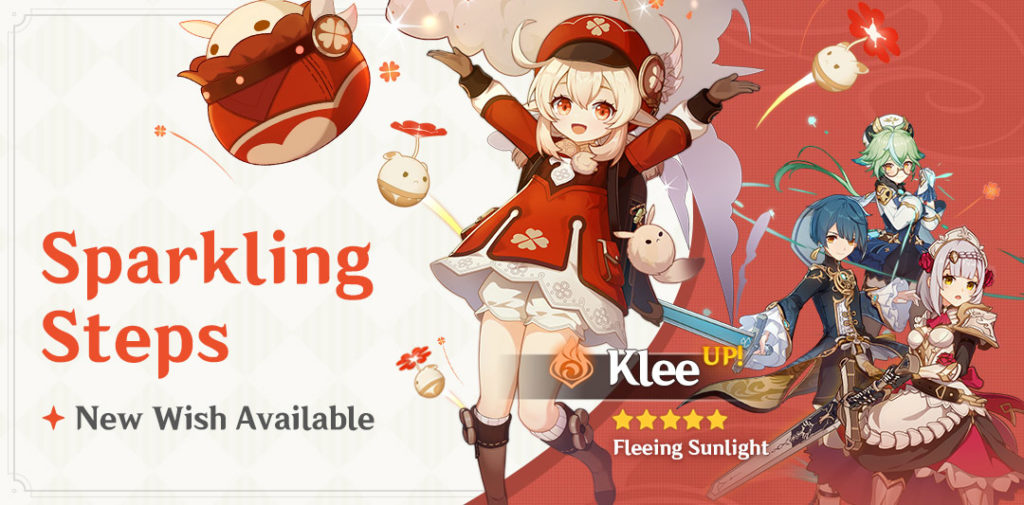 If you roll this banner, you have a higher probability in getting the following characters:
This doesn't mean you can't get other characters, but the probability is much higher for the promotional characters.
Klee is the only five-star character on this list, while Noelle, Xingqiu and Sucrose are all four-star characters.
Among the three four-star characters, Sucrose might be the favorite here, unless of course you're trying to farm constellations for the others like Noelle.
Sucrose is said to be the budget Venti, and if you can't get Venti, getting Sucrose is a good addition. He has similar wind abilities compared to Venti. If you're in need of a decent Anemo character, then you can try for Sucrose.
Probability chart
The probability rate of getting three to five stars is as follows:
Five-star character – 0.6%
Four-star characters or weapons – 5.1%
Three star weapons – 94.3%
For the pity system, if you roll 89 times on the same banner without getting a five-star character, the next will be a five-star character. For the Klee banner, when you hit the 90th roll, you have a 50% chance of getting Klee.
If you still fail to get Klee, you will get her on the 180th roll, on her banner of course. But that would mean spending quite a bit of money.
Is Klee worth getting?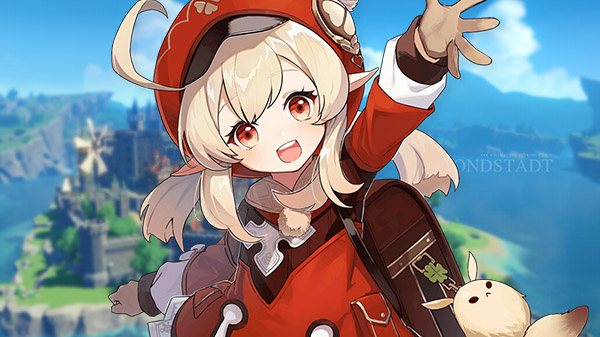 Klee is a pyro-based pure DPS character. If you already have a Diluc, then Klee may not be necessary as she's ranked slightly lower than a Diluc. However, if you need a pretty strong pyro character, then go ahead.
The issue with Klee is that her DPS only increases by a lot after you've unlocked her constellations, especially the fourth one. This means you need to spend a lot of money to actually get Klee constellations. You can only level constellations through Memories, and you'll obtain Memories if you continue to roll Klee. Each extra Klee you get = 1 Memory only.
If you're playing this game mainly to collect waifus, then go ahead and roll on this banner.
---
Related posts:
Genshin Impact: How Does Elemental Mastery Work?