Elemental Mastery is an advanced stat in Genshin Impact that affects your damage for elemental reactions.
It may not be important at the initial part of the game, but the end-game definitely relies a lot on elemental mastery.
Here's how elemental mastery works in Genshin Impact.
What is elemental mastery?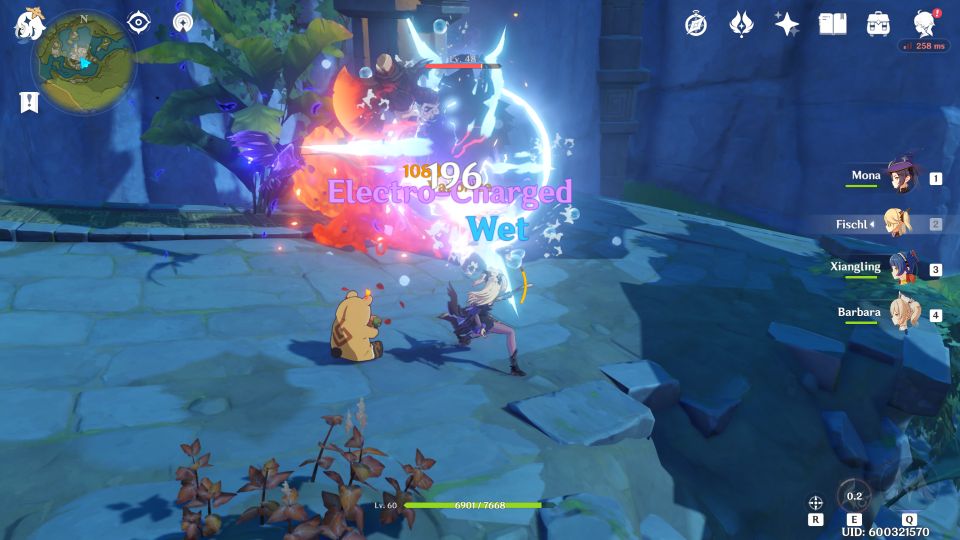 In short, the higher your elemental mastery, the higher your damage when causing elemental reactions. It affects elemental reactions caused by the second person.
Elemental reactions are created when you use one element on another. For e.g. using a hydro skill against a monster surrounded by pyro will cause Vaporize. Using an electro attack against a pyro surrounding will cause Overloaded.
Elemental mastery is important in late game because it creates a ton of damage in elemental reactions. Certain characters that relies a lot on elements (e.g. Mona) will do well with a high elemental mastery.
Also, the damage caused by elemental reaction depends on the elemental mastery stat of the character that used the second element. For e.g. someone uses Mona and drenches the enemies in hydro. Then a Diluc comes with his flaming phoenix and causes a vaporize reaction. The damage depends on Diluc's elemental mastery stat, not Mona. It's the second person that counts.
Elemental reaction list
Below is a brief list of elemental reactions:
| | | |
| --- | --- | --- |
| Name | Elements | Effect |
| Overloaded | Electro + Pyro | Does area of effect Pyro damage. |
| Burning | Pyro + Dendro | Does Pyro damage over time. |
| Crystalize | Geo + (Cryo / Electro / Hydro / Pyro) | Creates a crystal that grants you a shield when picked up. The shield's element depends on the reaction. |
| Frozen | Cryo + Hydro | Freezes the enemy. |
| Electro-Charged | Electro + Hydro | Does Electro damage over time. |
| Melt | Cryo + Pyro | Does extra damage. |
| Superconduct | Cryo + Electro | Does area of effect Cryo damage + reduces target's physical resistance by half. |
| Swirl | Anemo + (Cryo / Electro / Hydro / Pyro) | Does extra damage and spreads the elemental effect. |
| Vaporize | Pyro + Hydro | Does extra damage. |
---
Related posts:
Genshin Impact: How To Get Hero's Wits To Level Up
Genshin Impact: Marvelous Merchandise Event Guide | Liben's Location