In the Name of the Resistance is an archon quest under Act 2 of Inazuma.
Your task is to join up with the resistance on the front lines.
Here's a walkthrough of In The Name of the Resistance in Genshin Impact.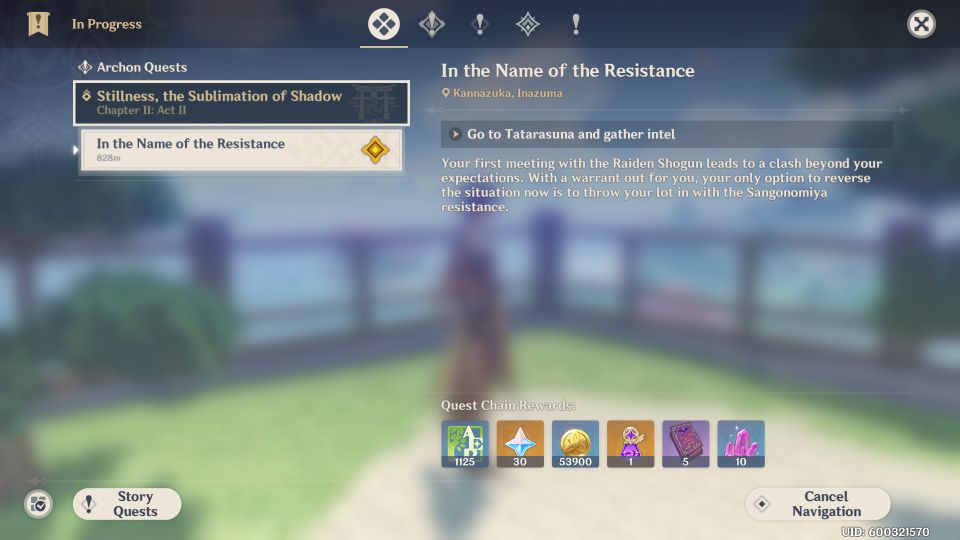 Go to Tatarasuna
To find the resistance, head to Tatarasuna first. The location is provided on the map. It's on Kujou Encampment.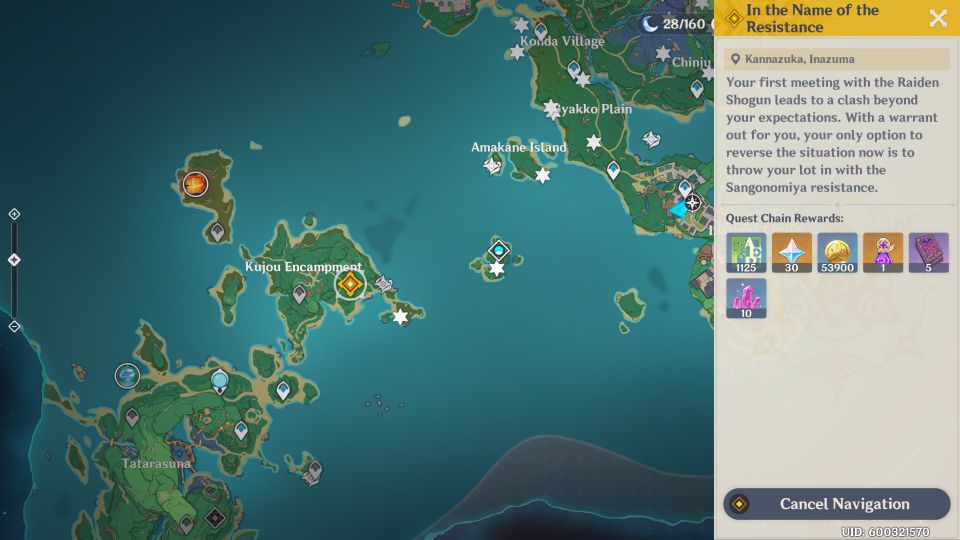 Head to the marked area.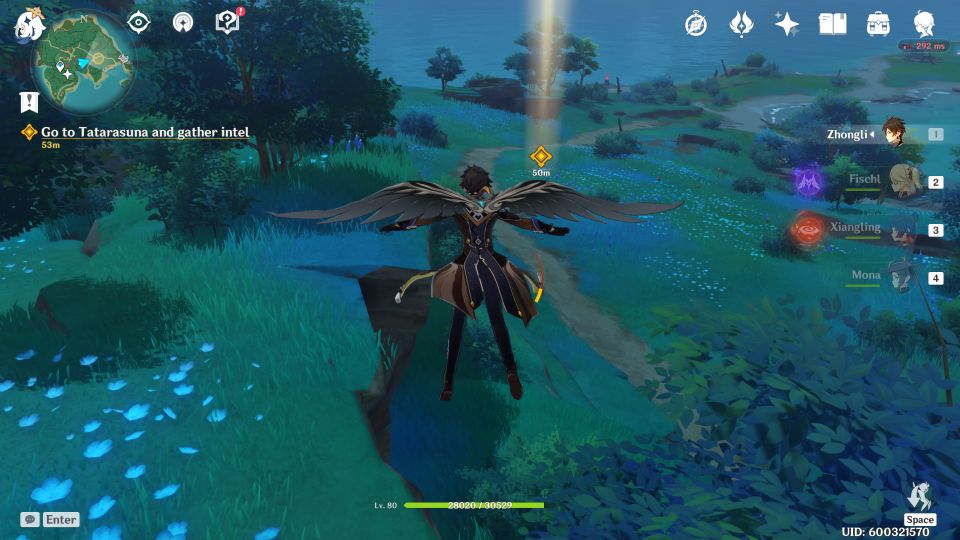 After the first area, continue exploring. Go to the next marker on the map which is at the beach.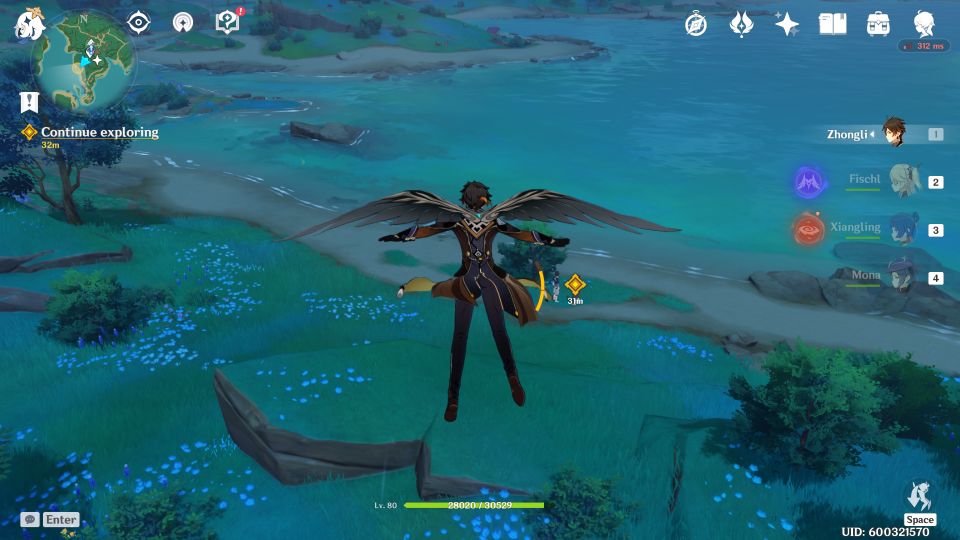 Hurry to the front line
You will then get news on the front line. Head to the next location shown on the map.
You will see two enemies here. Take them out first.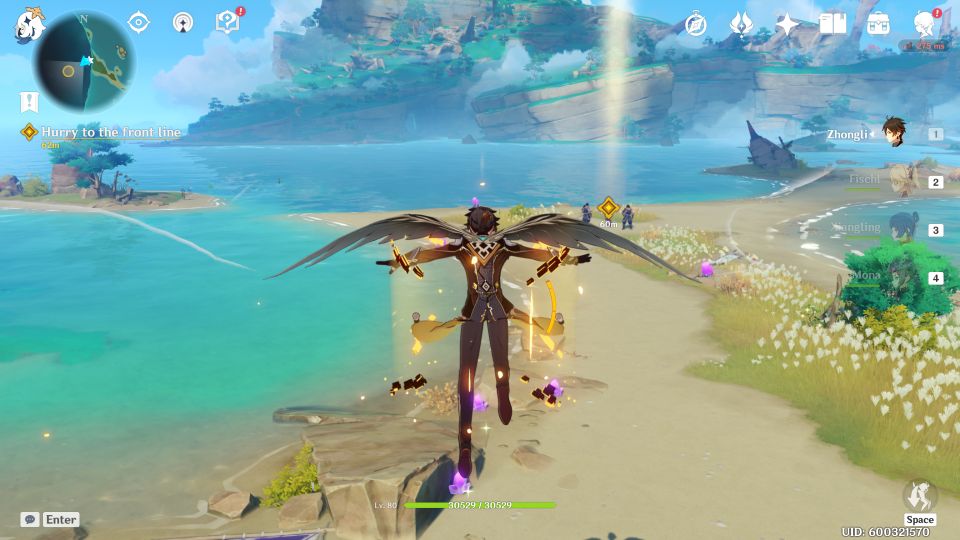 Talk to the resistance member you just rescued.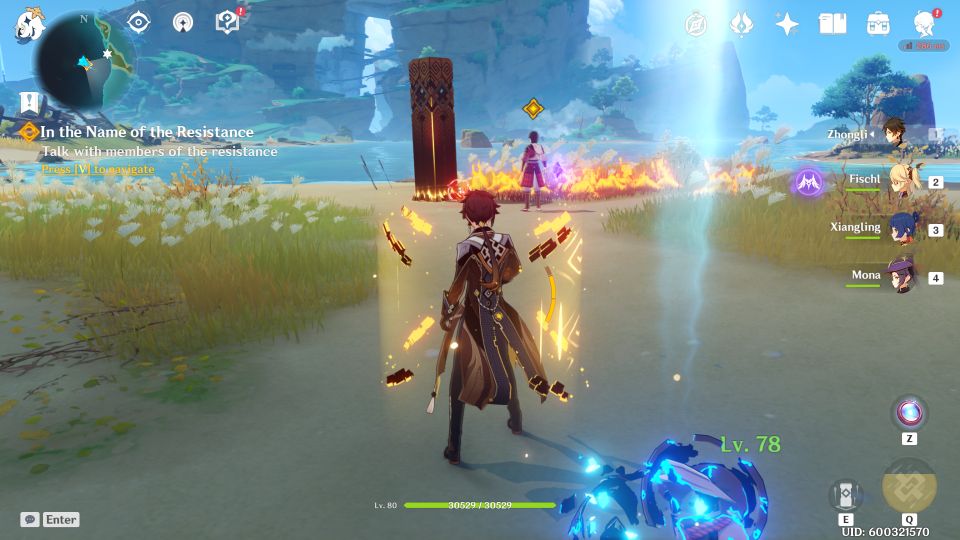 Meet Gorou
Next, you'll need to meet Gorou. He is the resistance general. The location is provided on the map.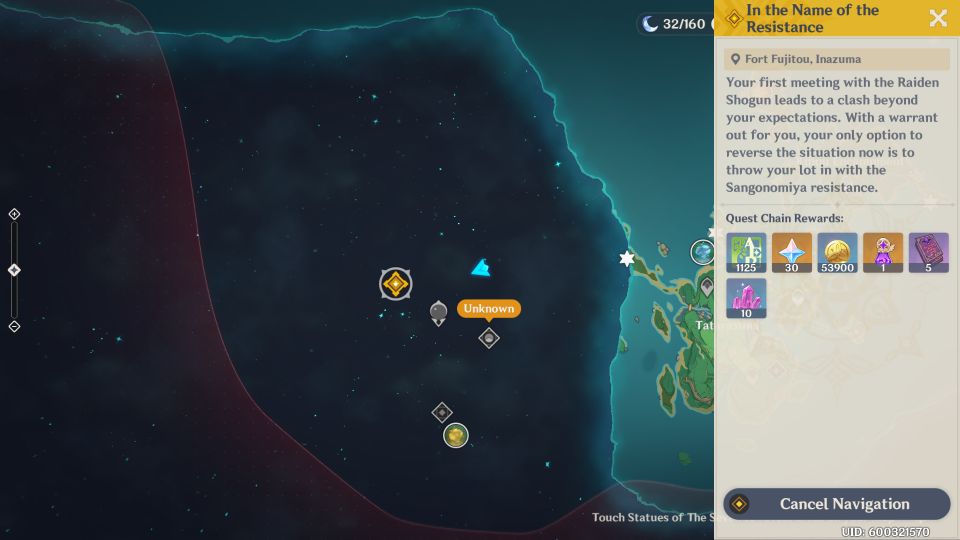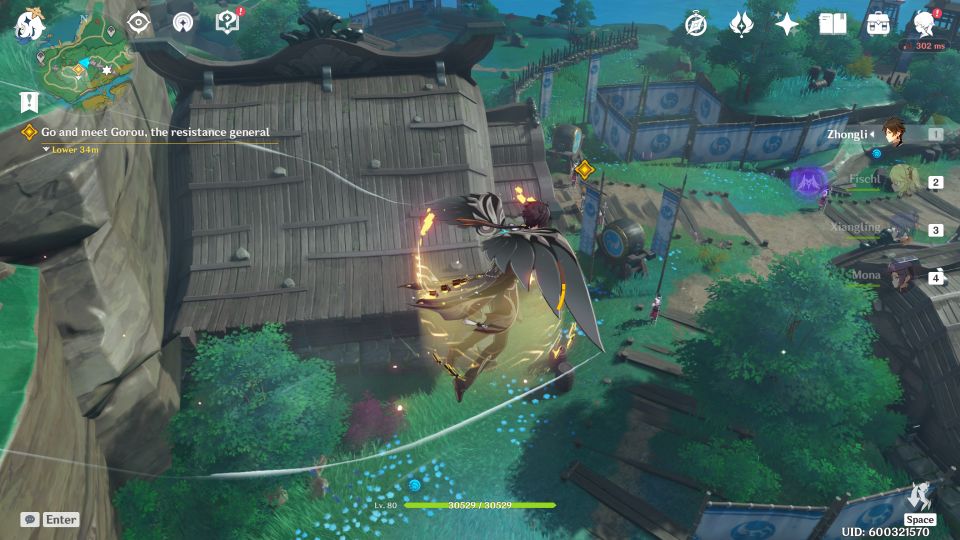 Follow Teppei
After the cutscene, follow Teppei around. Help the wounded resistance soldiers first.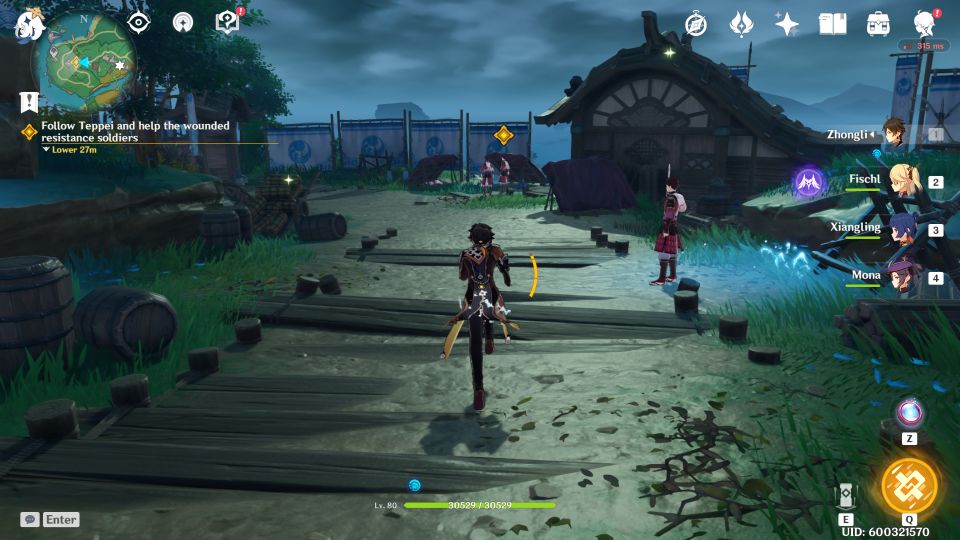 You can either give wolfhook or onikabuto. I chose the latter but I'm not sure if there's any difference.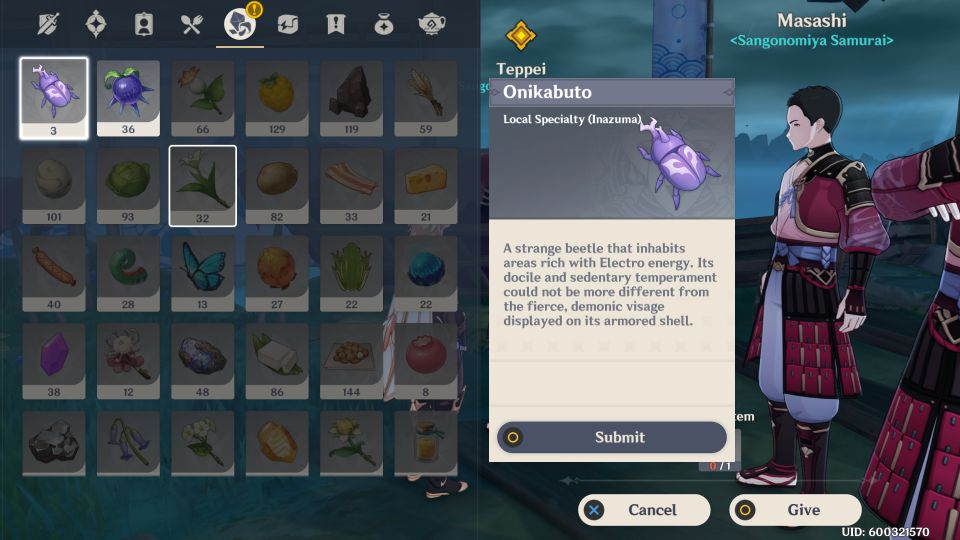 Next, he'll ask you to go to the archery area.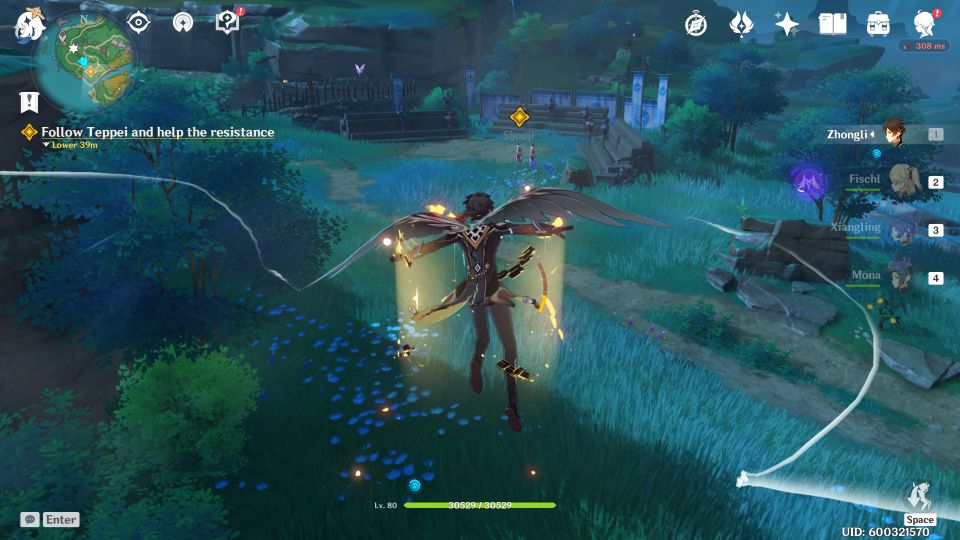 Destroy 20 targets
You will then be asked to destroy 20 targets within 2 minutes. Only hit the blue targets to count.
Be careful not to cross over the line or you'll have to restart.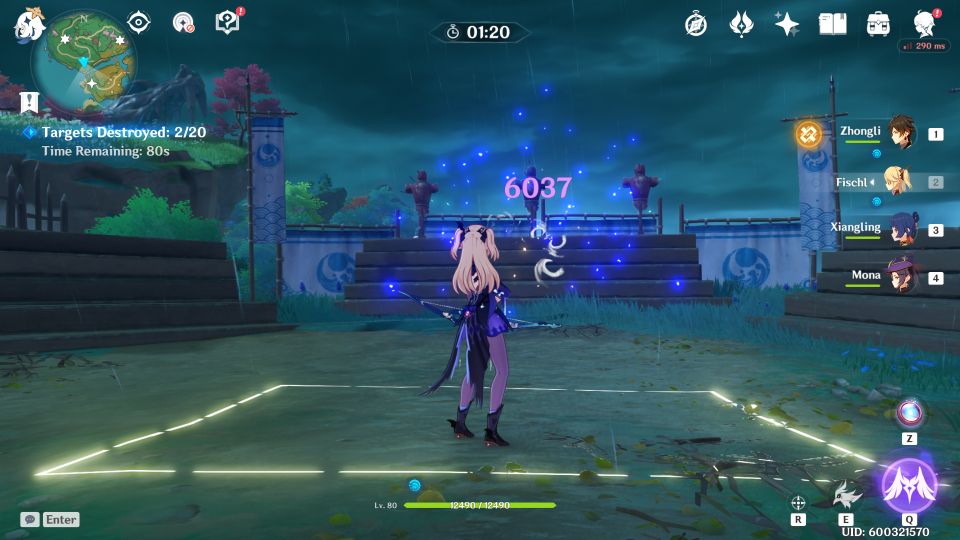 Defeat the shogunate army
After the archery session, you'll be interrupted by the shogunate army squad. Take them all out.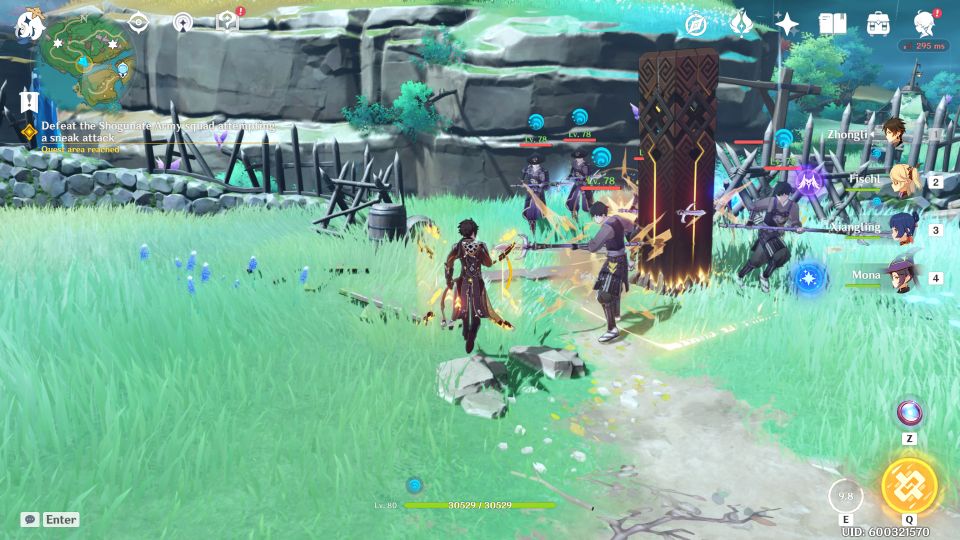 Collect materials and repair wall
Next, you have to collect a nearby repair material.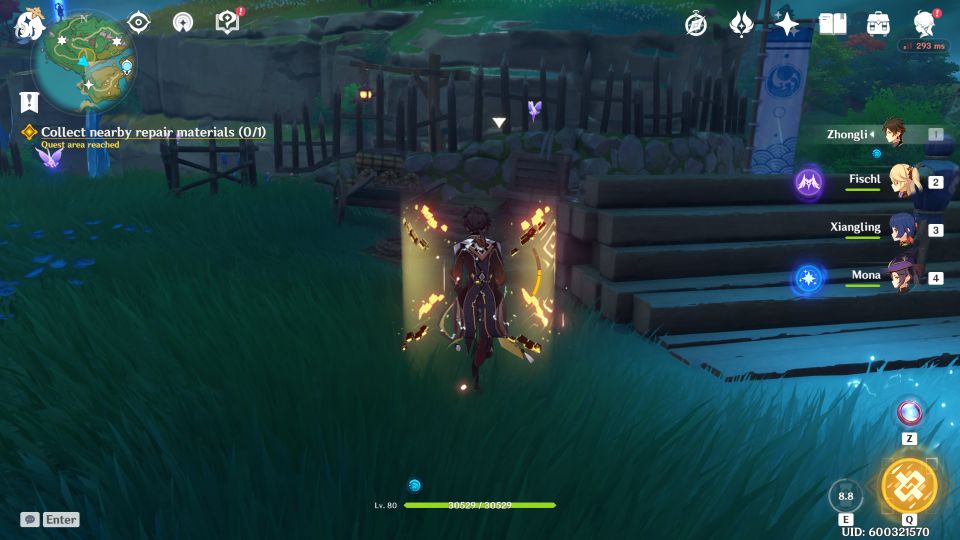 Then, go to the walls and repair it.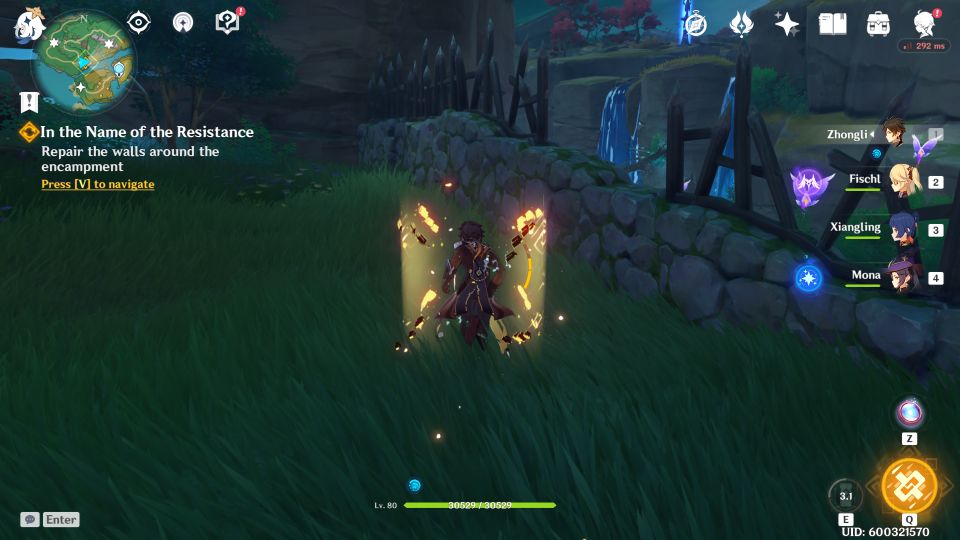 Report to Gorou
Head back to where Gorou was. You'll learn that he went to battle against the army led by Kujou Sara.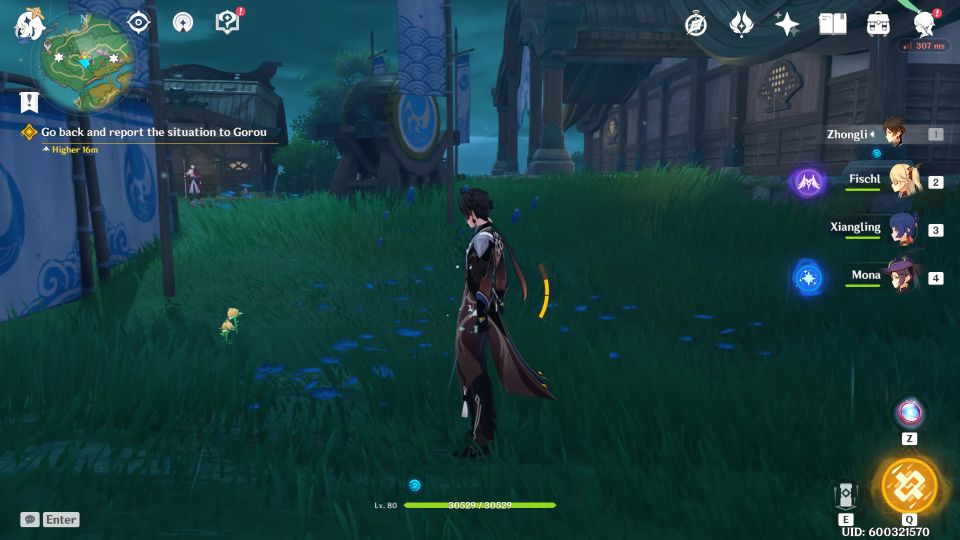 Go to the front lines
Next, head to Nazuchi Beach to join the front lines. The location is provided in the map.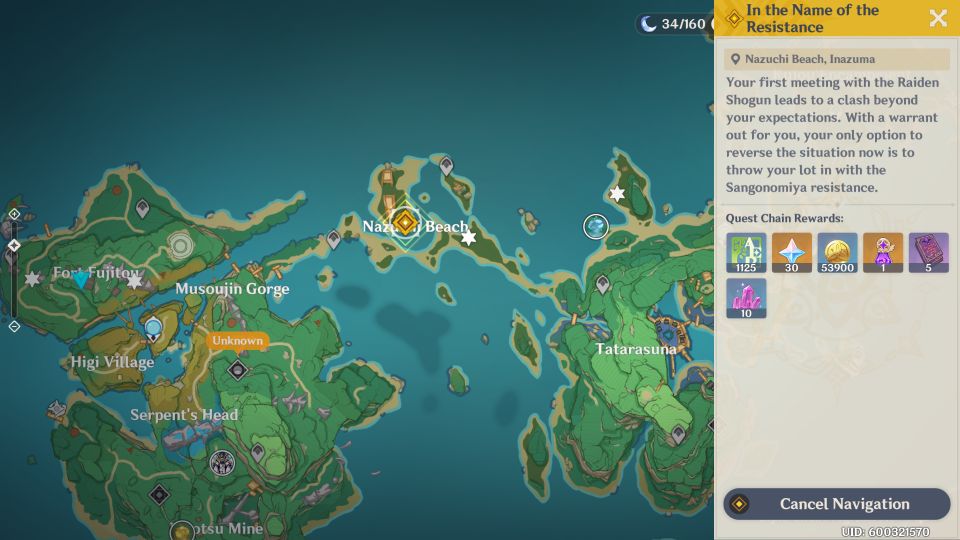 Go towards Gorou and Sara to trigger the cutscene.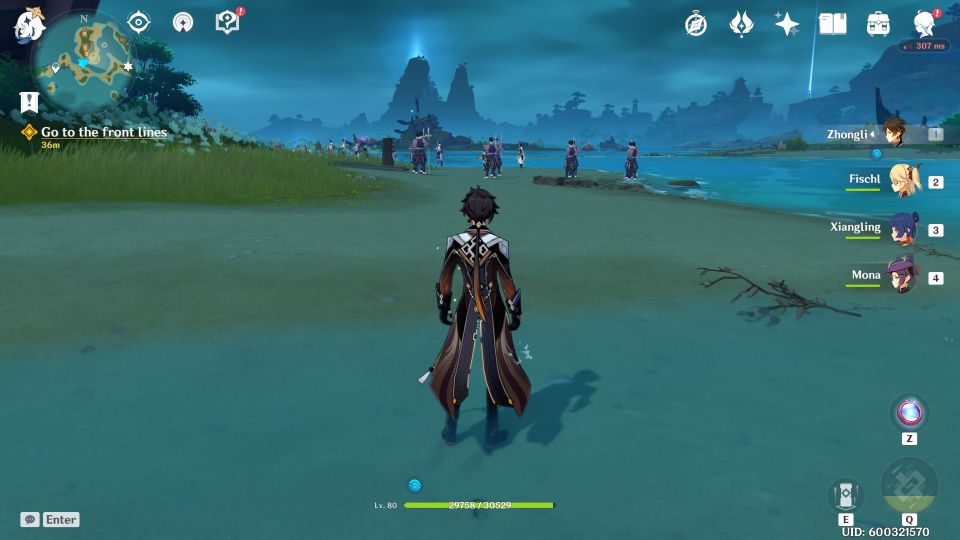 Defeat the shogunate forces
You will then need to defeat three different shogunate forces. The fights will be 1-on-1. They are really easy to beat.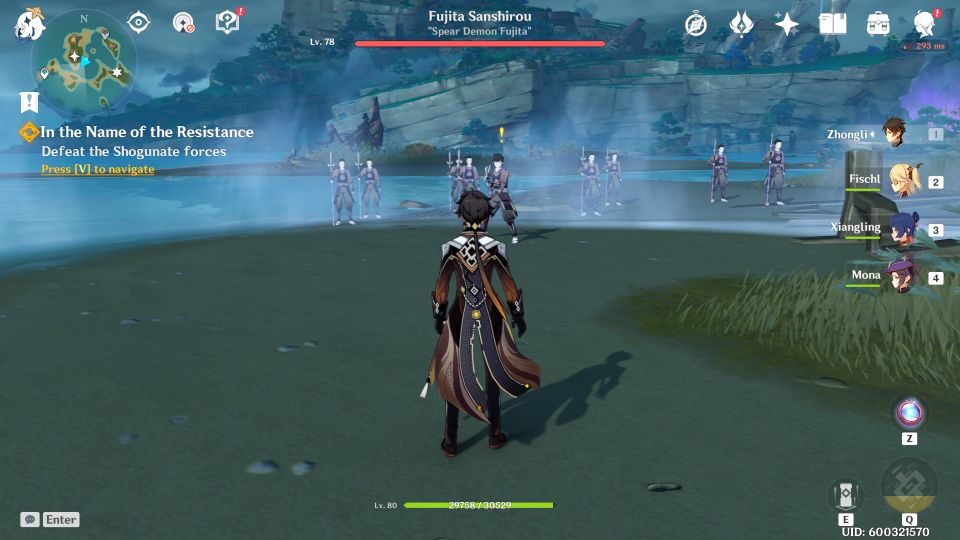 After defeating all three of the enemies, a cutscene will start again. The battle will begin between both sides.
Sangonomiya Kokomi, the resistance leader, then shows up to win the battle. Kazuha and Beidou will also join the fight.
The quest ends after Kujou Sara retreats.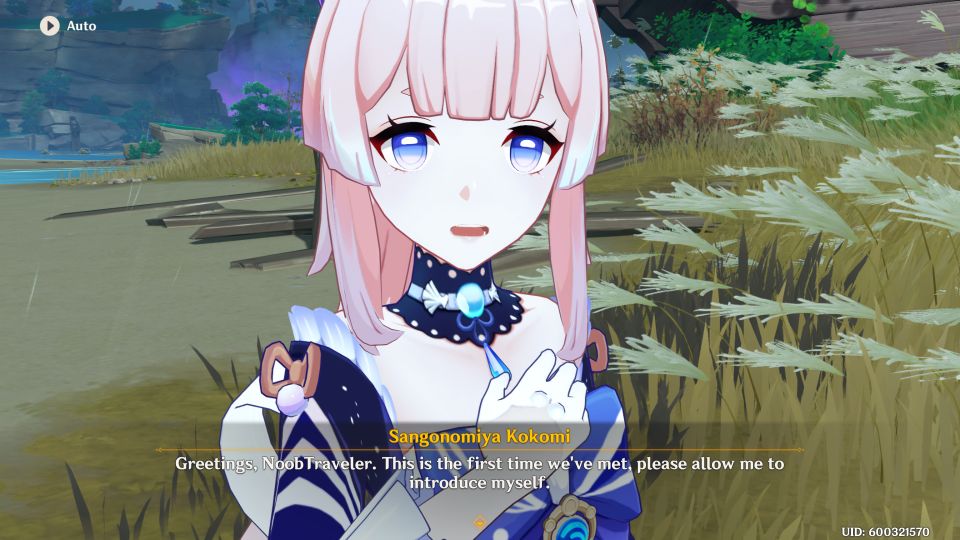 ---
Related posts:
Genshin Impact: Amidst Stormy Judgment Walkthrough