City Of The Deceased is a domain in the desert region of Sumeru that was introduced in the 3.4 update of Genshin Impact.
The domain is located underground and you can probably access it after you're done with a certain quest.
Here's how you can unlock the City Of The Deceased domain in Genshin Impact.
How to unlock City of the Deceased
If not mistaken, the entrance to the cave that leads to the domain may only be unlocked after you're done with the world quest The Dirge of Bilqis.
You may need to complete Dune-Entombed Fecundity: Part 3.
Once you're done with it, head to the location shown in the map below, marked by the player location in blue.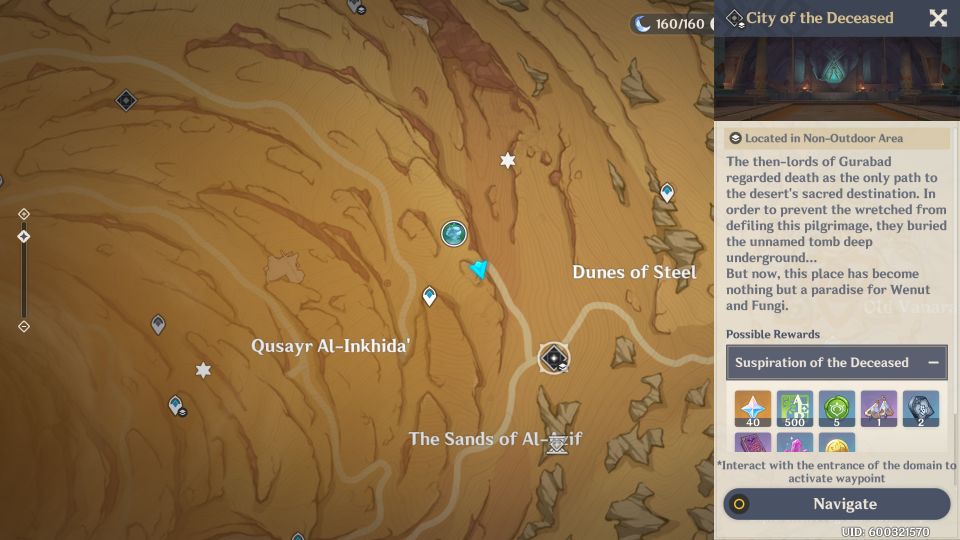 You should be able to see the entrance which is a huge hole.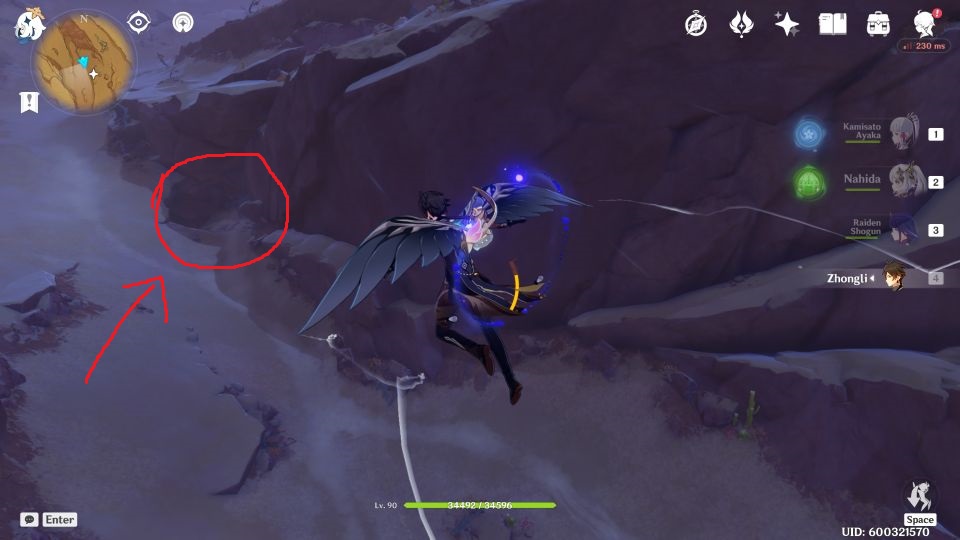 Enter the hole and proceed ahead past the Ruin Golem.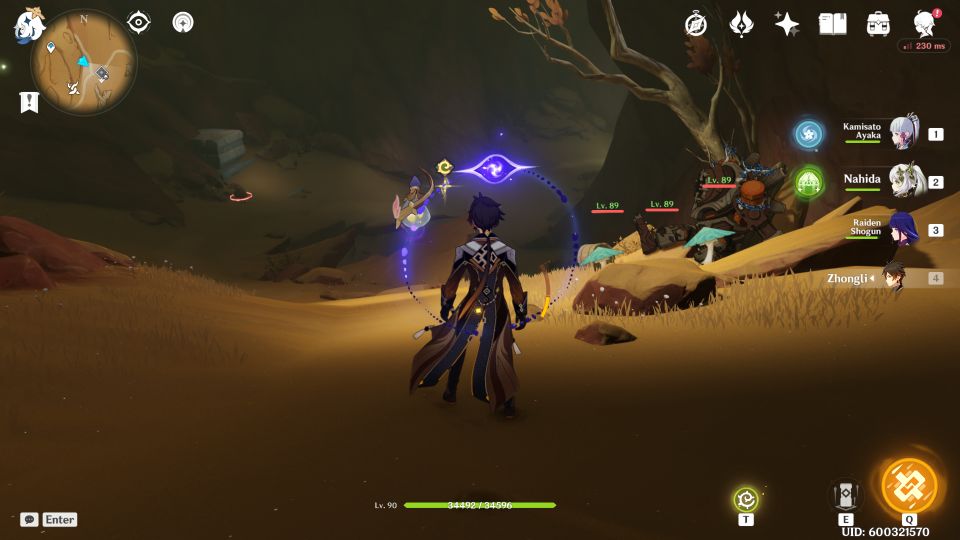 You'll see that the domain is still locked.
To unlock it, do the pyro statue puzzle. Light up all four of them. Two are in front of the domain.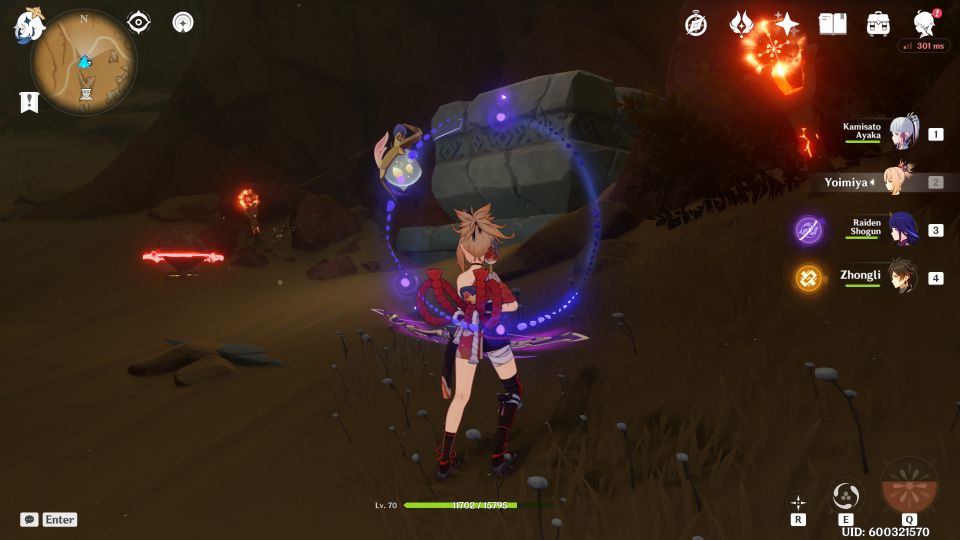 The other two are below, just opposite the domain.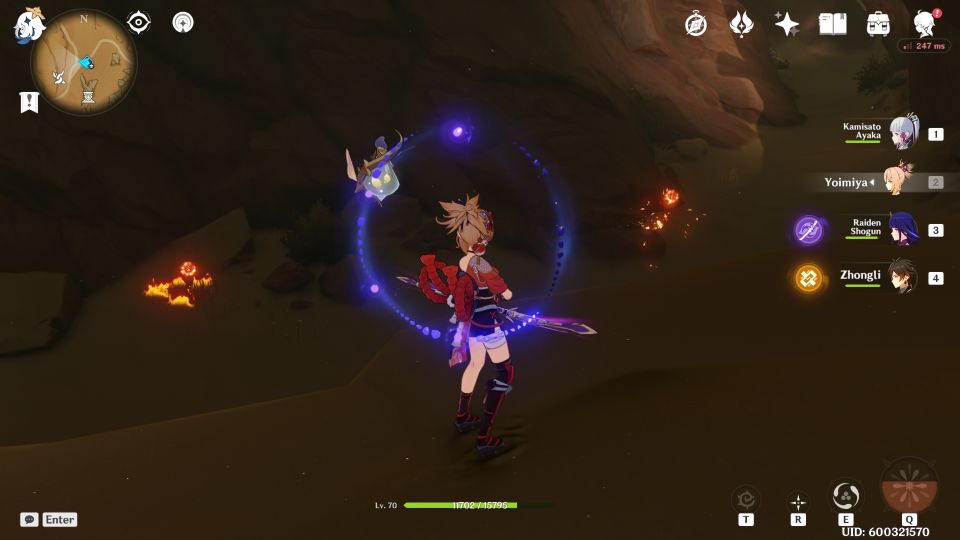 After lighting four pyro statues, the domain will be unlocked.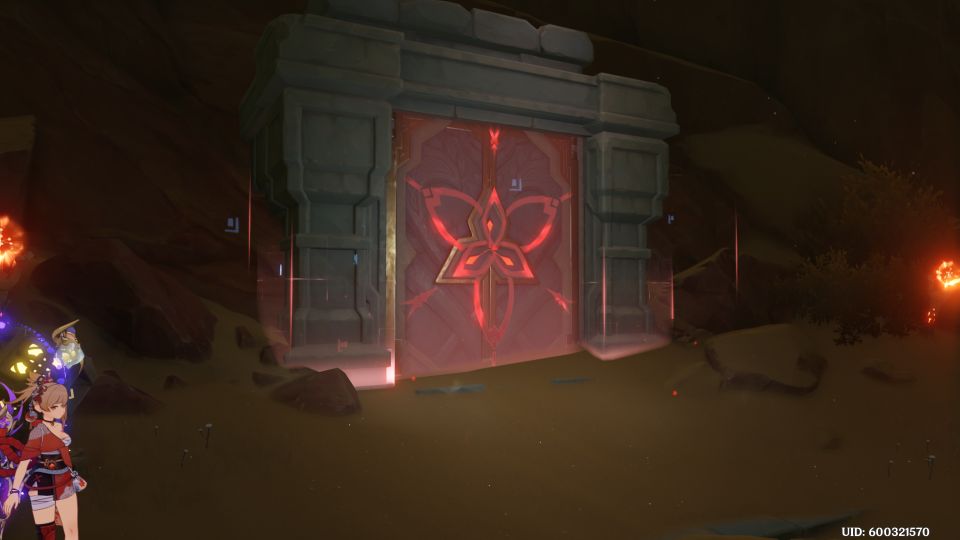 Inside, you'll find challenges which is mostly to defeat enemies.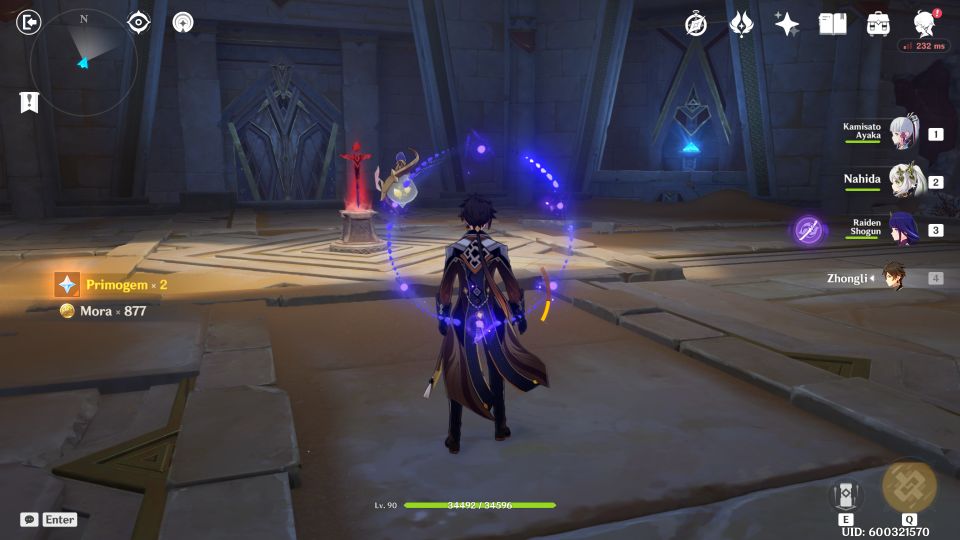 ---
Related posts:
Genshin Impact: The Eternal Dream Ever Lush Walkthrough