Good Stuff, But Terrible Taste is a world quest in Fontaine of Genshin Impact.
Your objective is to help Salsa place the object in a suitable location.
Here's a walkthrough and guide of Good Stuff, But Terrible Taste in Genshin Impact.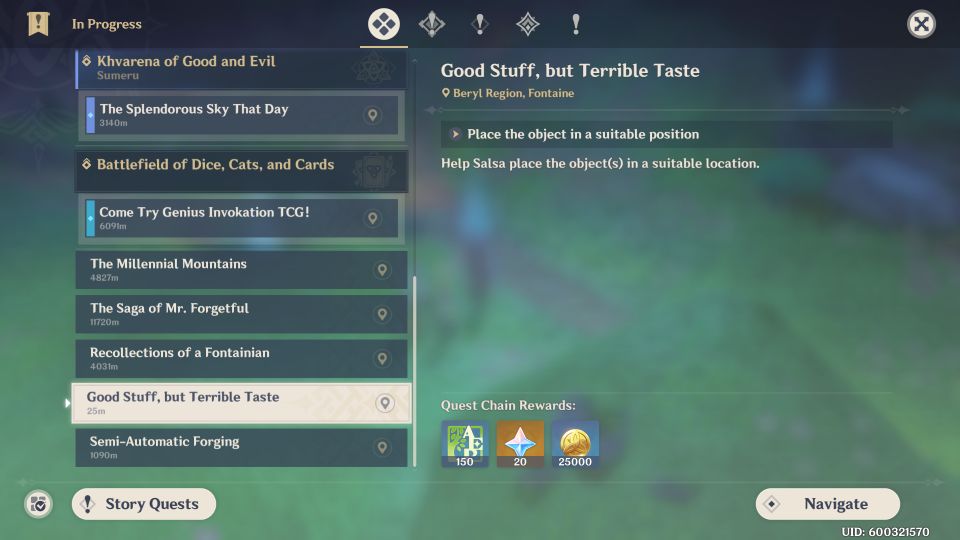 To begin the quest, head to the quest marker shown in the map below.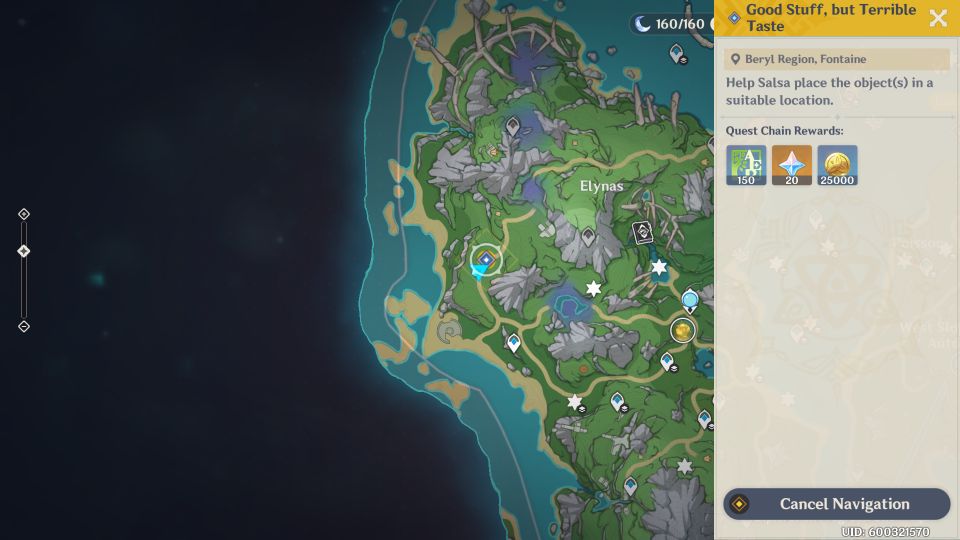 To unlock the quest, you need to solve the Water Volume Detection Crystals in the area. You should see three of them in the spot.
Click "move" for the two crystals on the right and left sides.
When they're all in the middle with the middle crystal, absorb three of the bubbles to form a hydro circle. Fill up all three crystals at the same time.
After solving the crystals, Salsa will show up and the quest begins.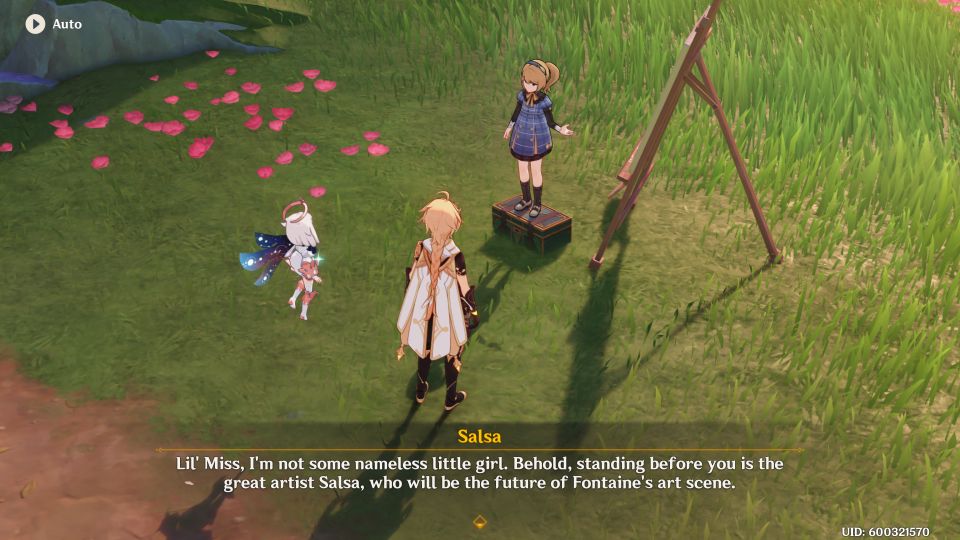 Place the object in a suitable place
All you need to do is to move the device in the middle and choose the left-side spot which is not on the road.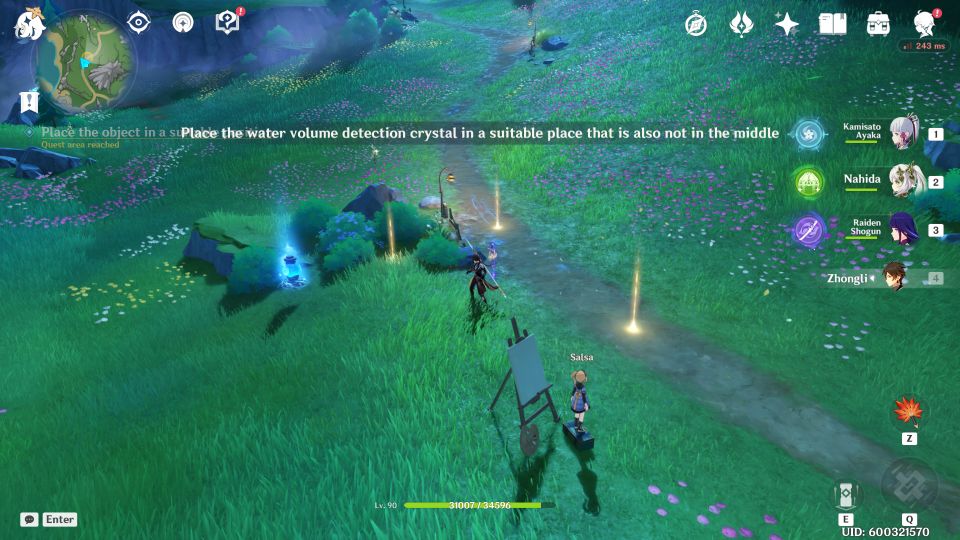 The quest ends here.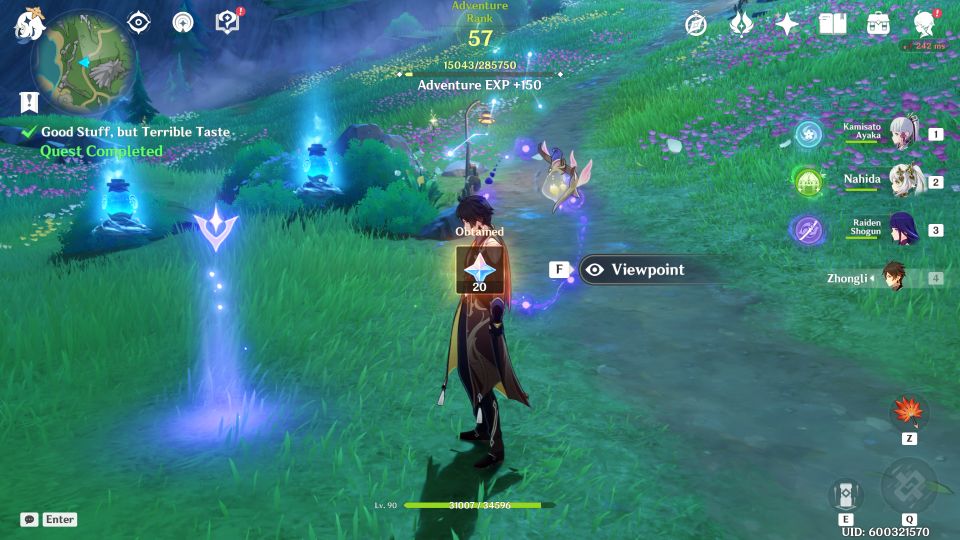 ---
Related posts:
Genshin Impact: The Forgotten Thief Walkthrough & Guide