Equilibrium is an Archon Quest under A New Star Approaches in Genshin Impact. It's after Update 1.1.
Your task is to meet a guide in Liyue Harbor to reach the Jade Chamber.
Here's a walkthrough of Equilibrium in Genshin Impact.
Get to Dunyu Ruins
Before you try to ascend to Jade Chamber, you have to get a gift.
Paimon will ask you to find some extra-sweet sweet flowers in Dunyu Ruins.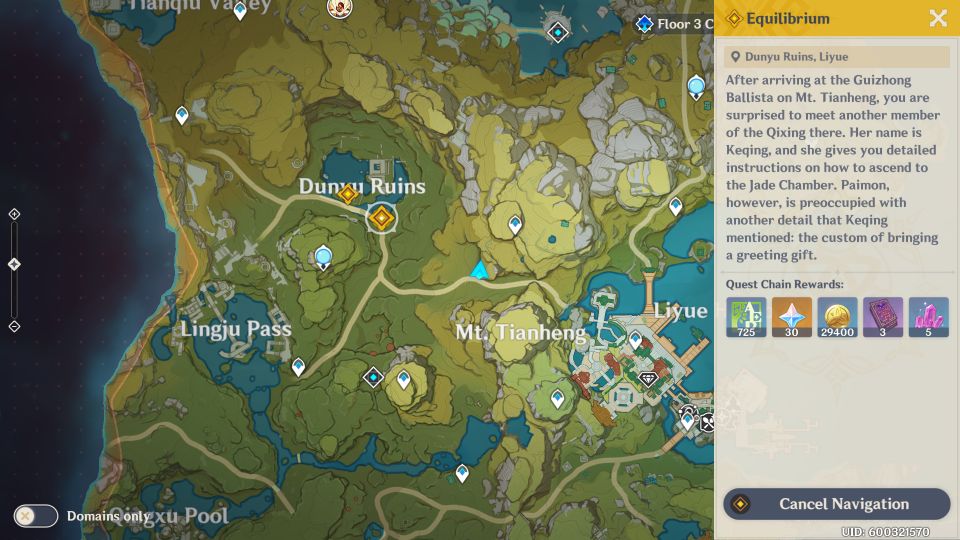 There are two locations in Dunyu Ruins. One of them is near a slime and some other enemies. You'll get 1 sweet flower there.
The other is in an area surrounded by Treasure Hoarders. There's also a guy in the cage.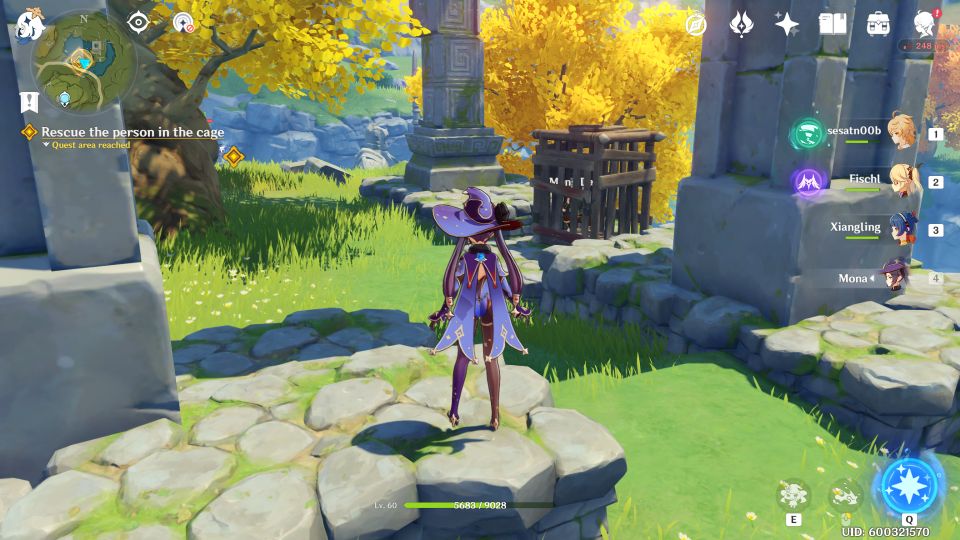 Defeat the Treasure Hoarders to get the cage key. Also, take the sweet flowers and extra-sweet sweet flower.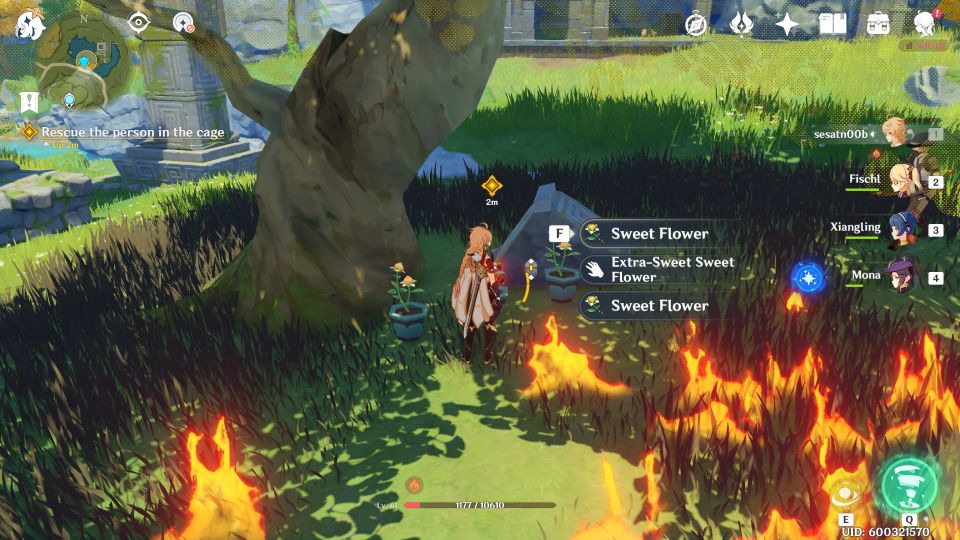 Rescue the person
Then, open the cage with the key and rescue the guy named Meng Dan.
Talk to him to proceed with the quest. He'll tell you that he runs a jewelry shop in Liyue and will give you something.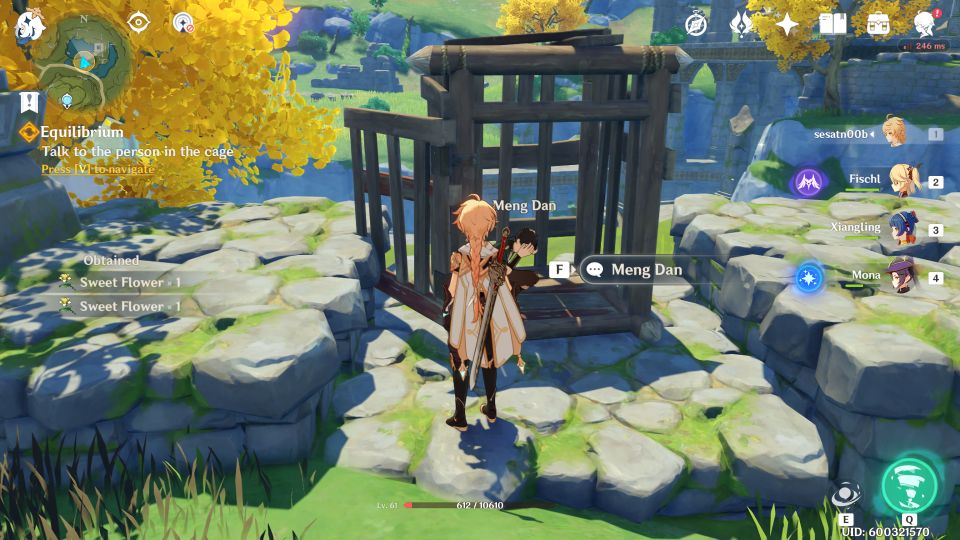 Get to Mingxing Jewelry
Head to Liyue Harbor and find Mingxing Jewelry.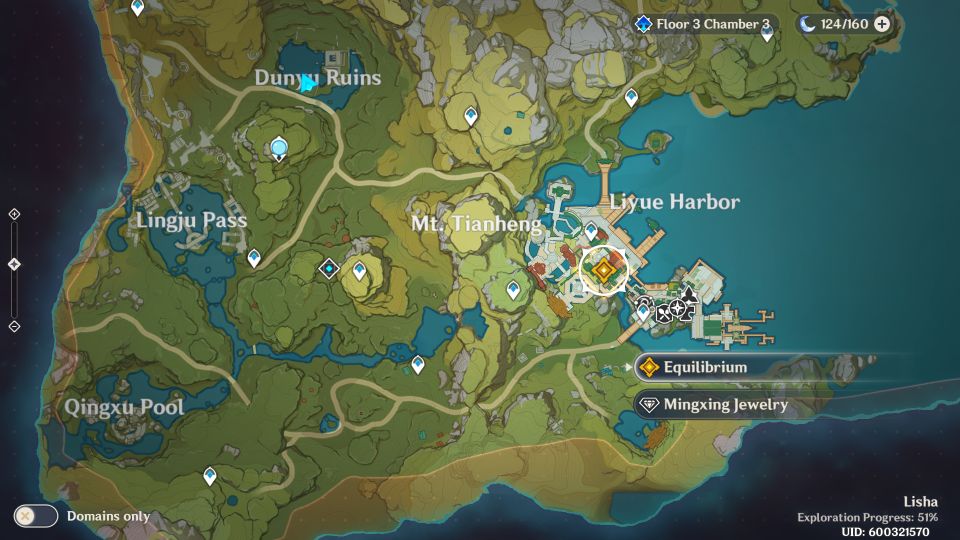 Talk to the lady manning the store and she'll help with the gift.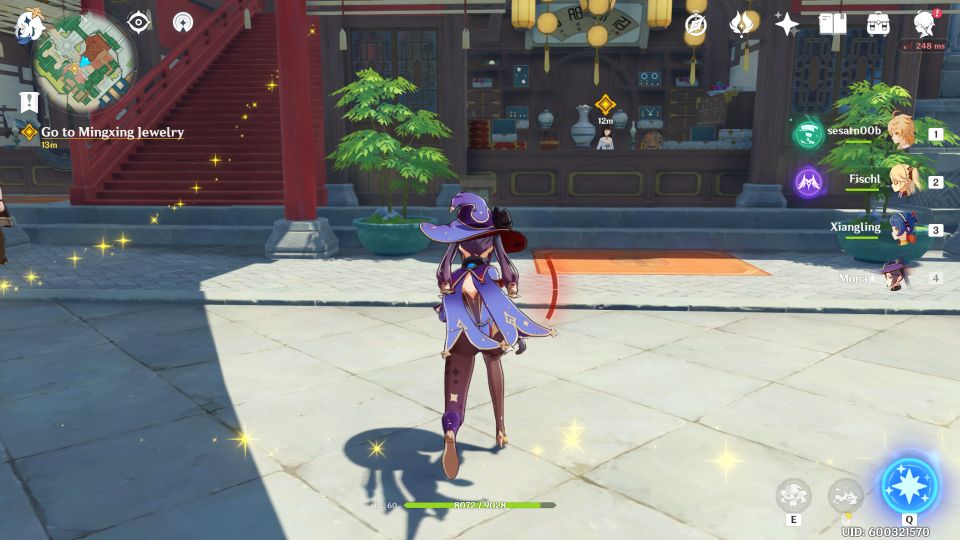 Look for the guide
After preparing the gift for Ningguang, look for the guide in Liyue Harbor. The location is provided in the map.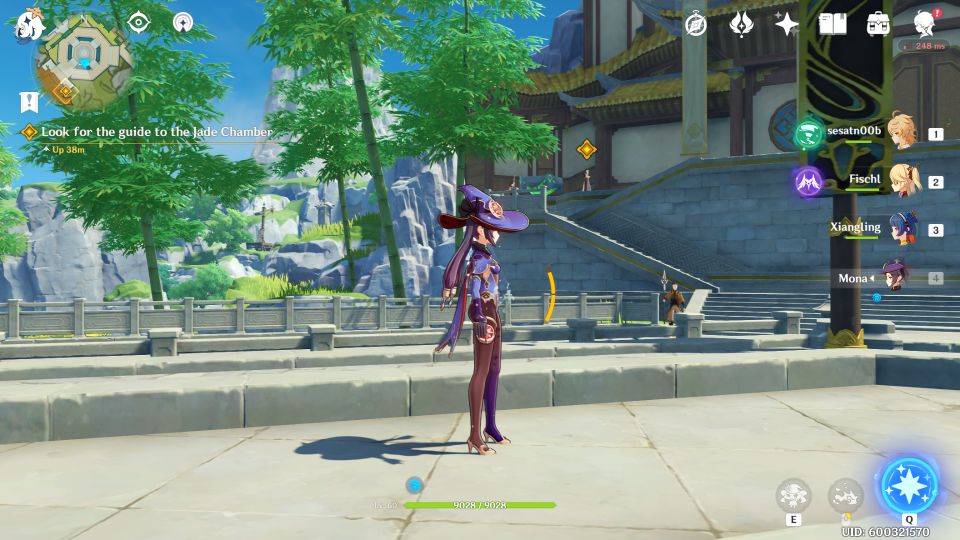 Talk to the guide and you'll be brought to the Jade Chamber. You'll meet Lady Ningguang here.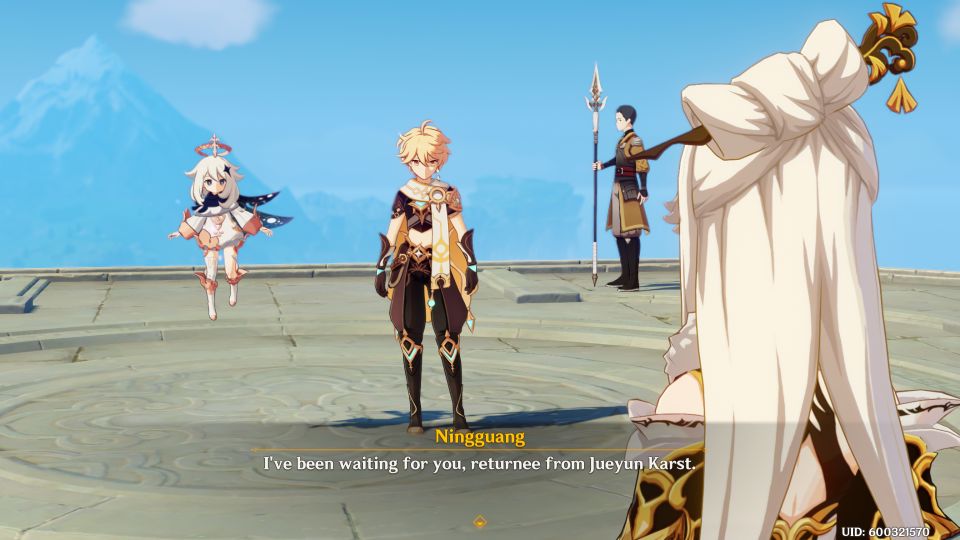 Talk to Ningguang
After the cutscene, speak to Ningguang again.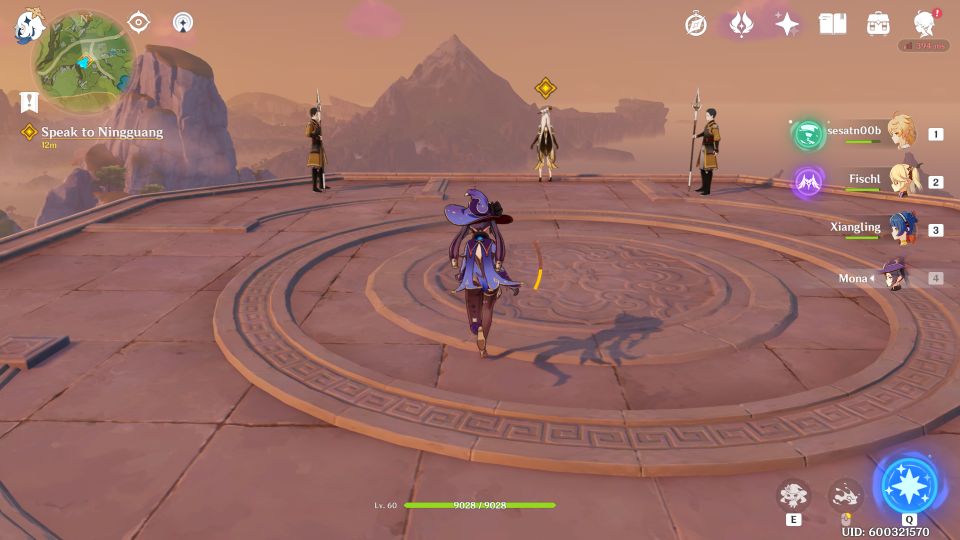 Enter the Jade Chamber's premises
Next, enter the Jade Chamber.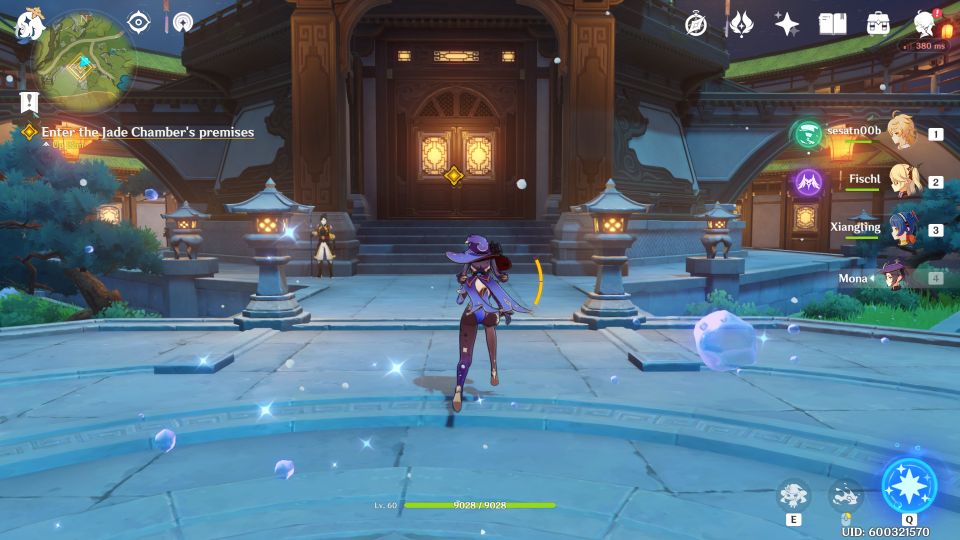 Get to the bottom floor to talk to Ningguang yet again.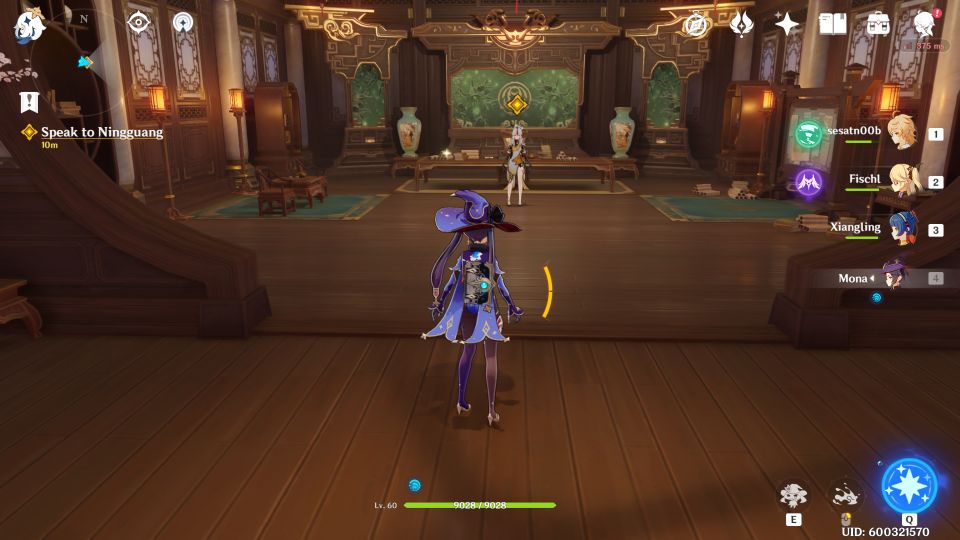 Pick a piece of paper snow
Next, go to the board to pick a piece of "paper snow".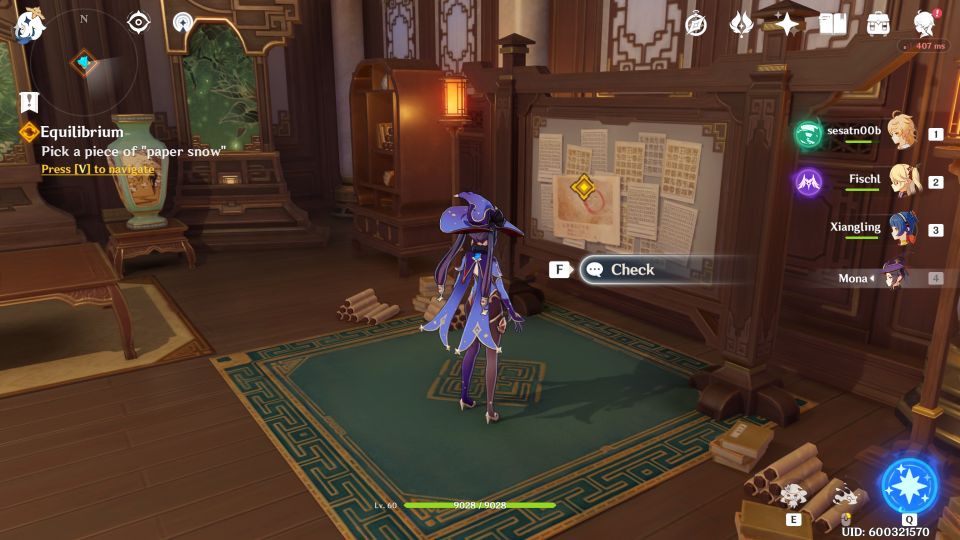 The quest ends here.
---
Related posts:
Genshin Impact: The Floating Palace Quest Walkthrough