Dreams of Sword Art is a world quest in Inazuma in Genshin Impact.
Your task is to help a nameless samurai find out who he really is.
Here's a walkthrough of Dreams of Sword Art in Genshin Impact.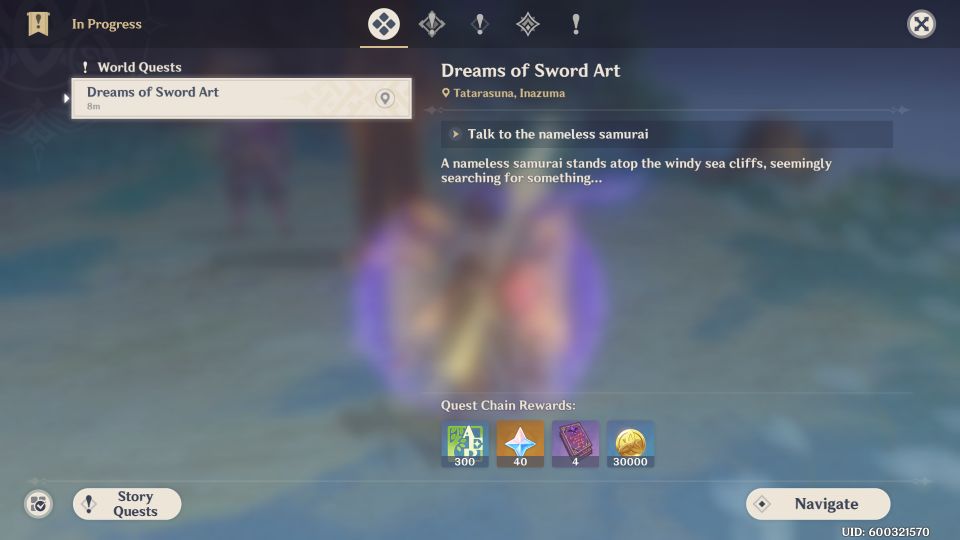 To begin the quest, head to Tatarasuna. The exact location is shown below, marked by the player location.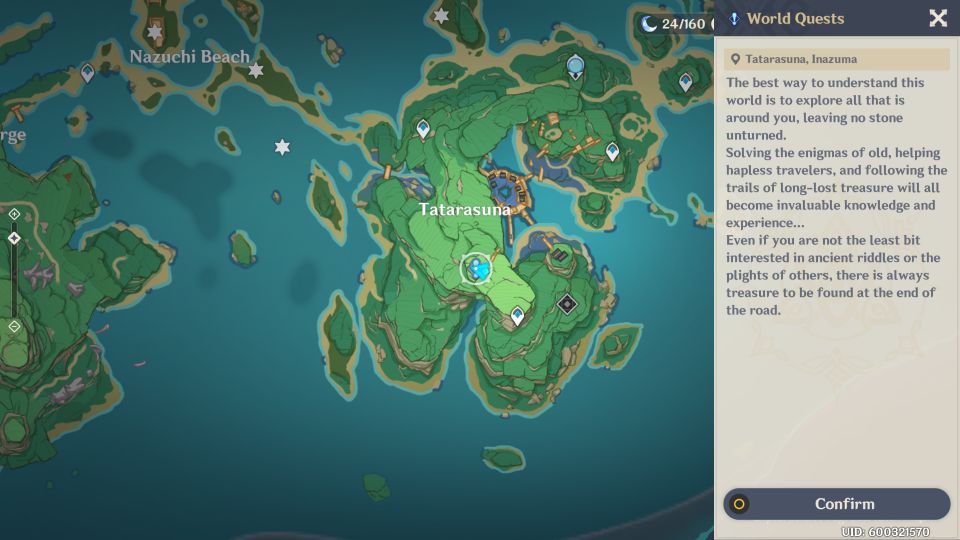 You will see a samurai here with no name.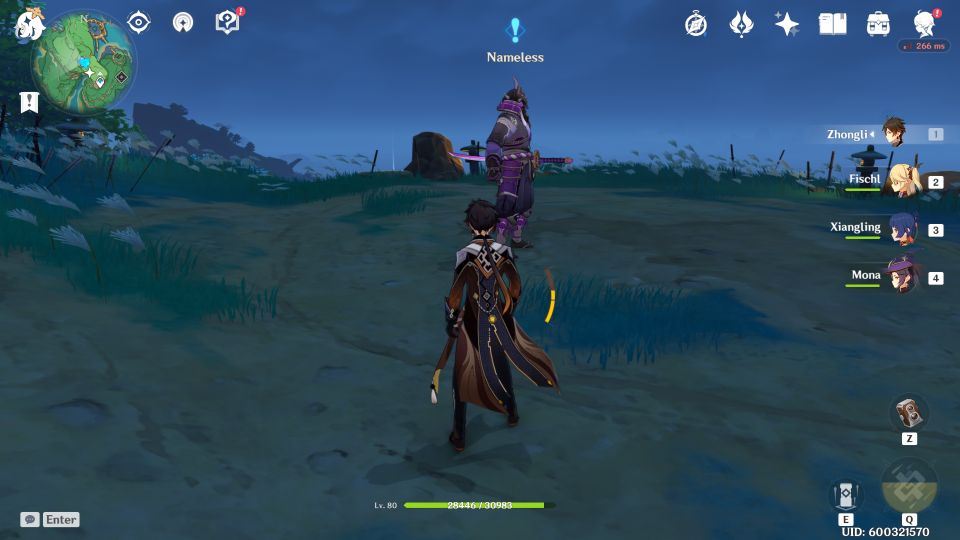 Defeat the nameless samurai
You'll be given 60 seconds to beat him, which is quite doable.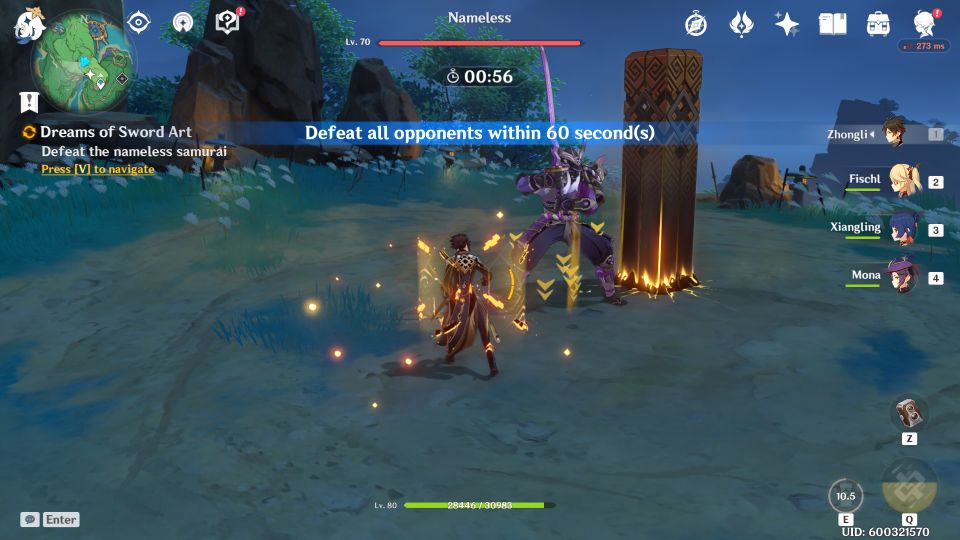 Get the sword
Head to the location marked below to grab a sword. It's west of Kujou Encampment.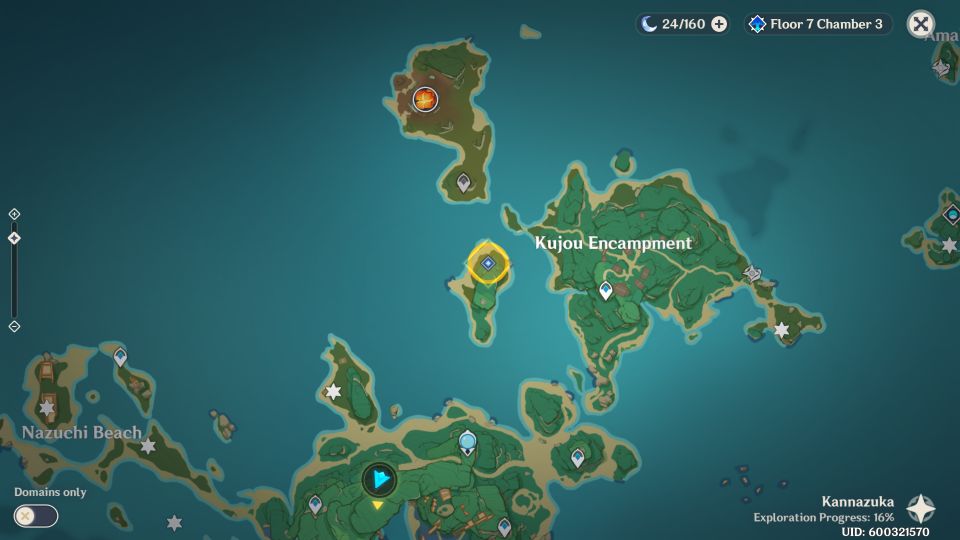 When you reach, you'll see a house. Look behind the house for the sword. You can literally see the sword.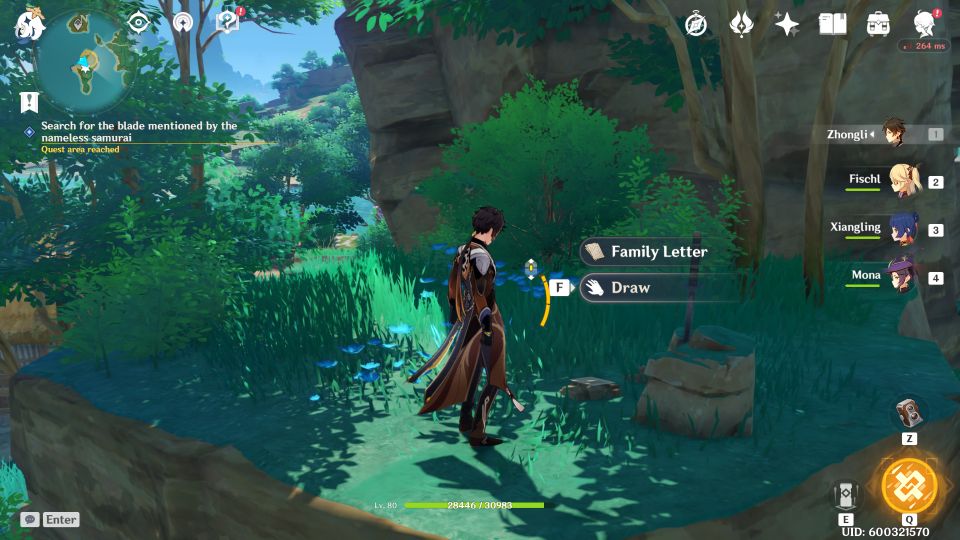 Return the sword to the samurai.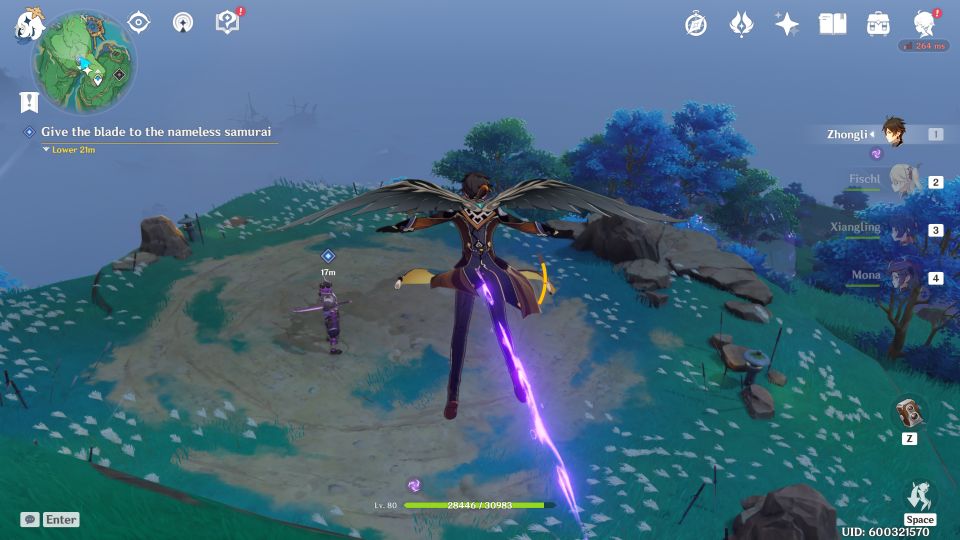 Defeat him again
He'll challenge you again. Like before, defeat him in 60 seconds.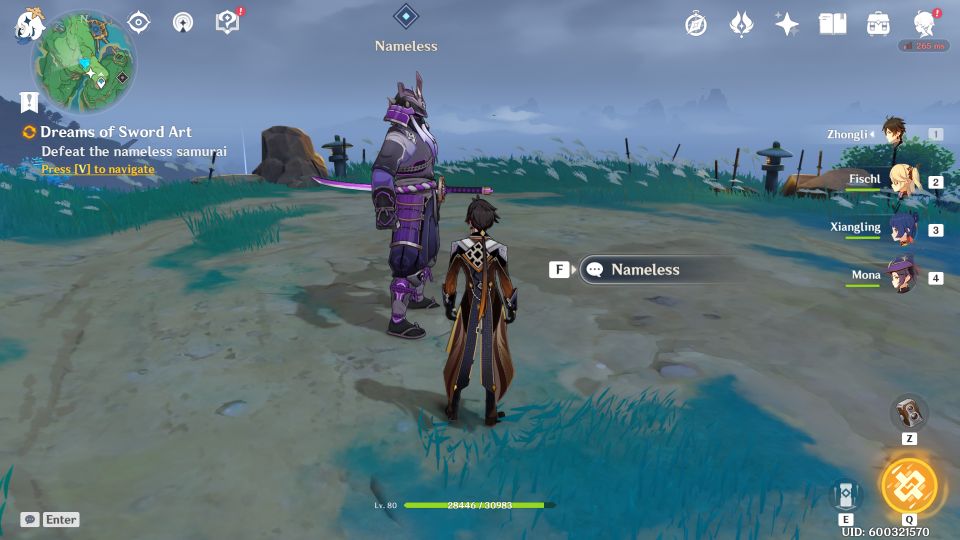 Get the wine
The samurai will then ask for a specific wine to help him get his memory back.
Go to Kujou Encampment and speak to Matsudaira for the wine.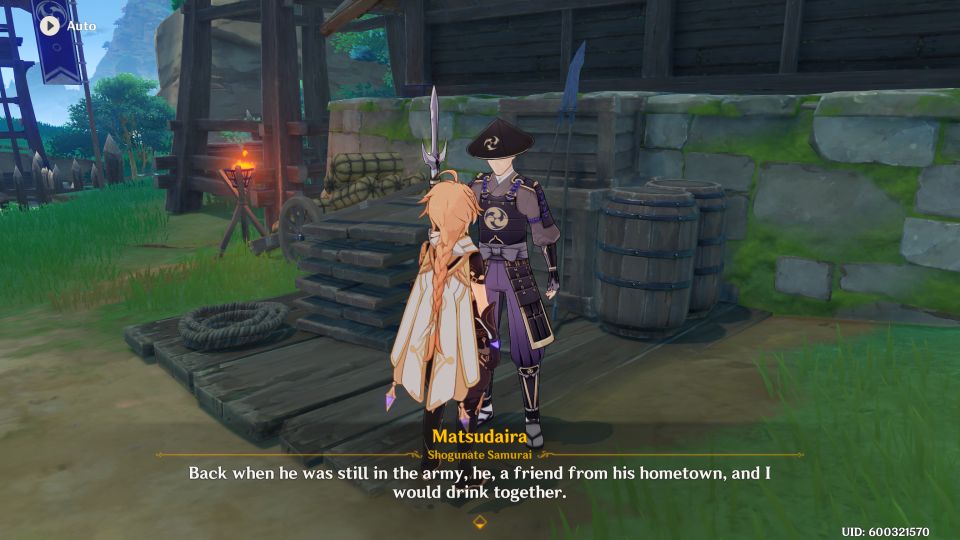 Return to the samurai and hand over the jug of wine.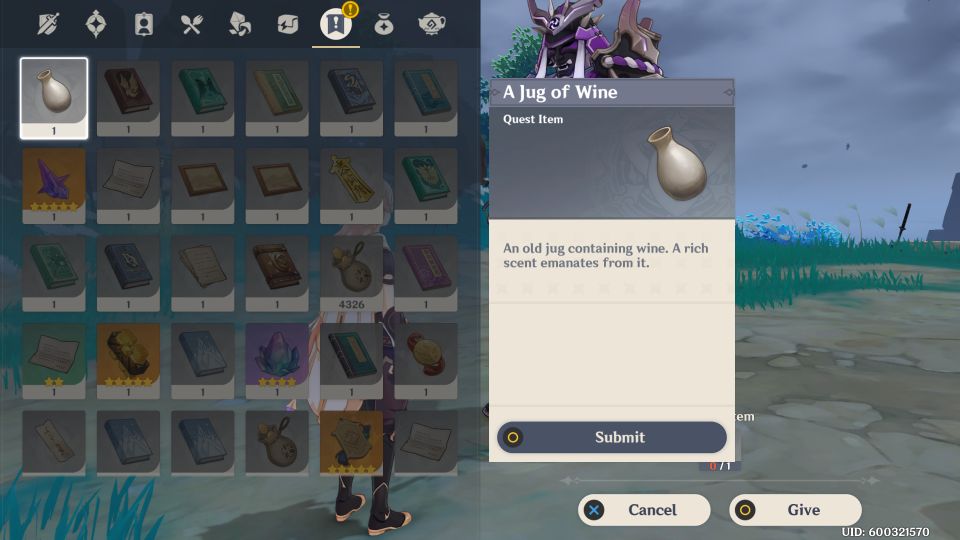 Defeat Masanori
You will now learn that his name is Masanori. Like before, take him out again.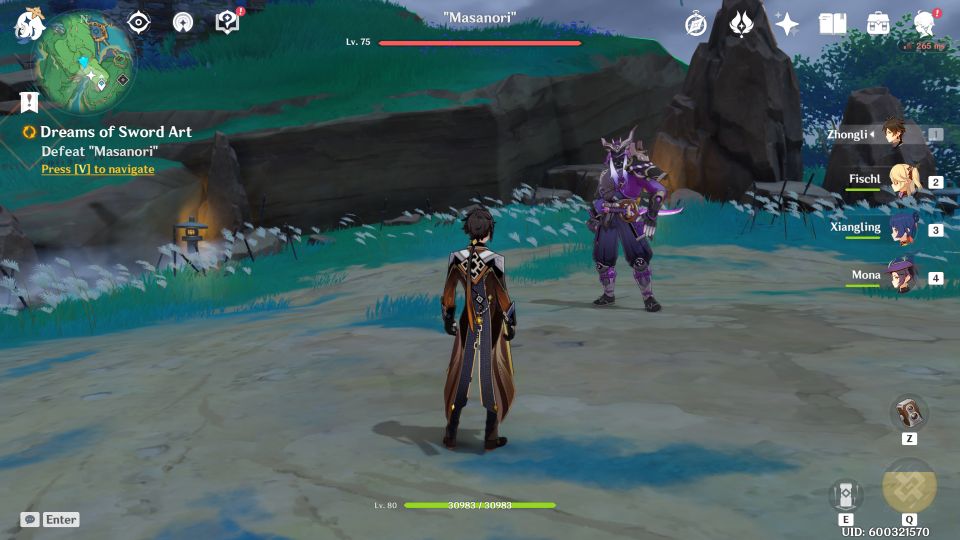 Search for the blade
He'll then ask you to find his blade.
Get to the location shown on the map and draw the blade.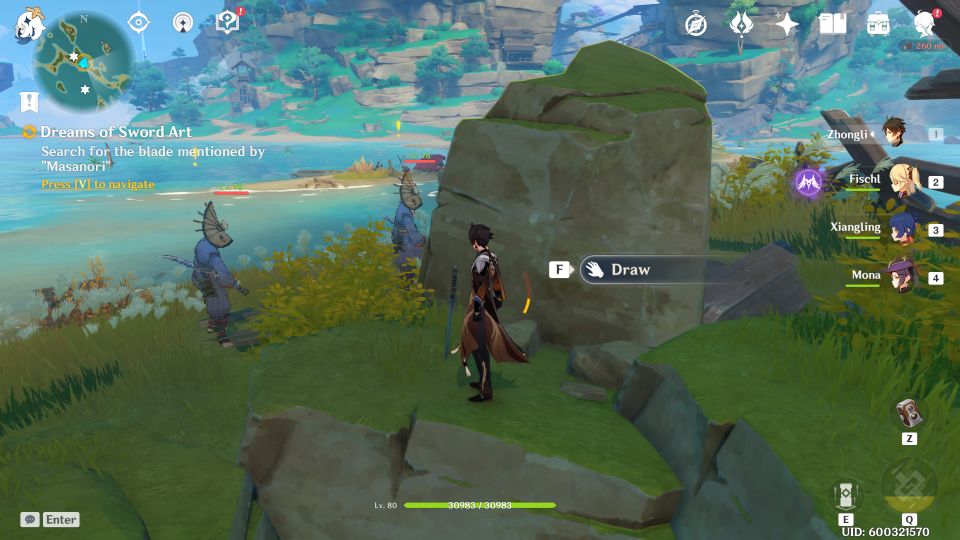 Give him the Masterless Blade.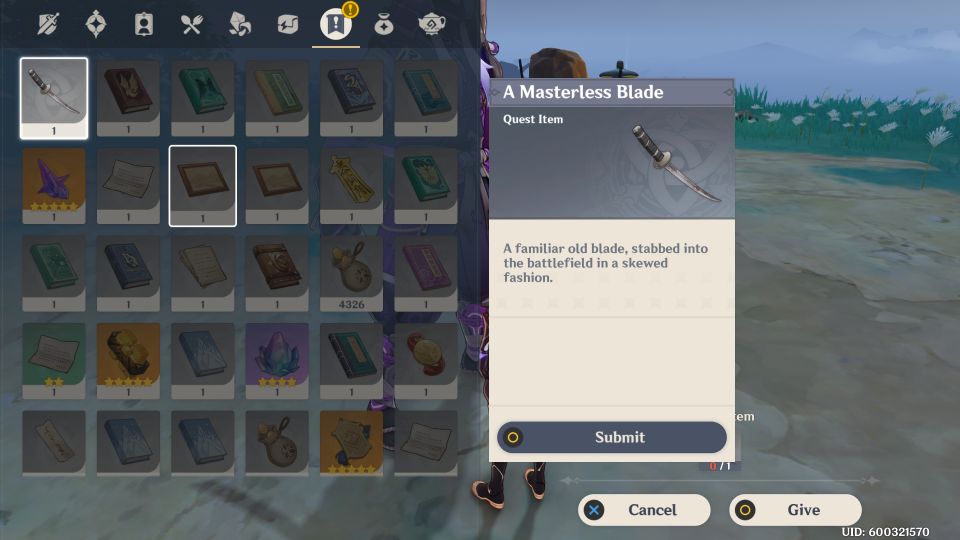 Defeat the berserk Masanori
This time, you have to defeat a berserk version of him. You'll be given 2 minutes, but it includes two fights.
After beating the berserk version, you still need to defeat his regular version.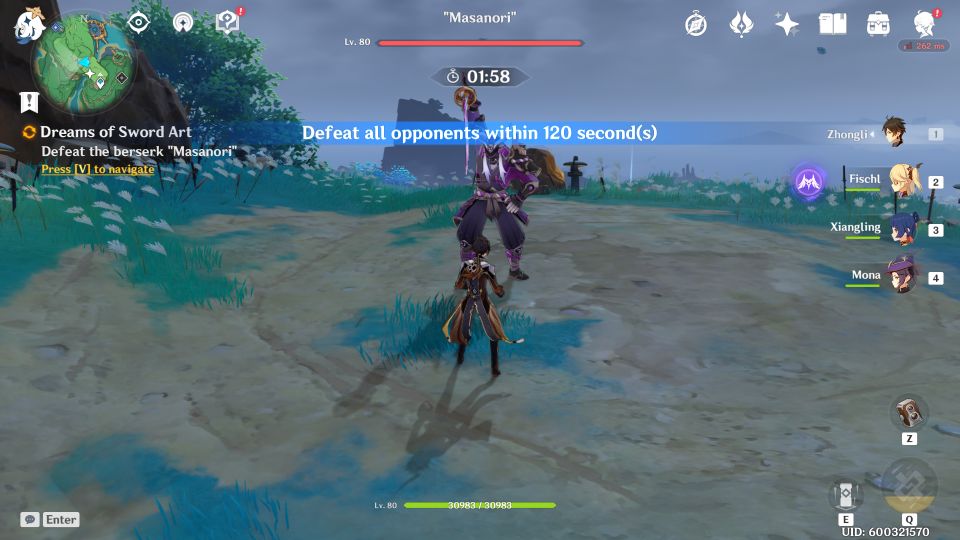 The quest ends after you've beaten him.
You'll also be given an option to spar with him at anytime even without a quest.
---
Related posts:
Genshin Impact: Fate Of A Fighter Quest Walkthrough