Blind Loyalty, Reckless Courage is an archon quest in Genshin's 2.1 update.
Your objective is to present evidence of treason to Kujou Sara.
Here's a walkthrough of Blind Loyalty, Reckless Courage in Genshin Impact.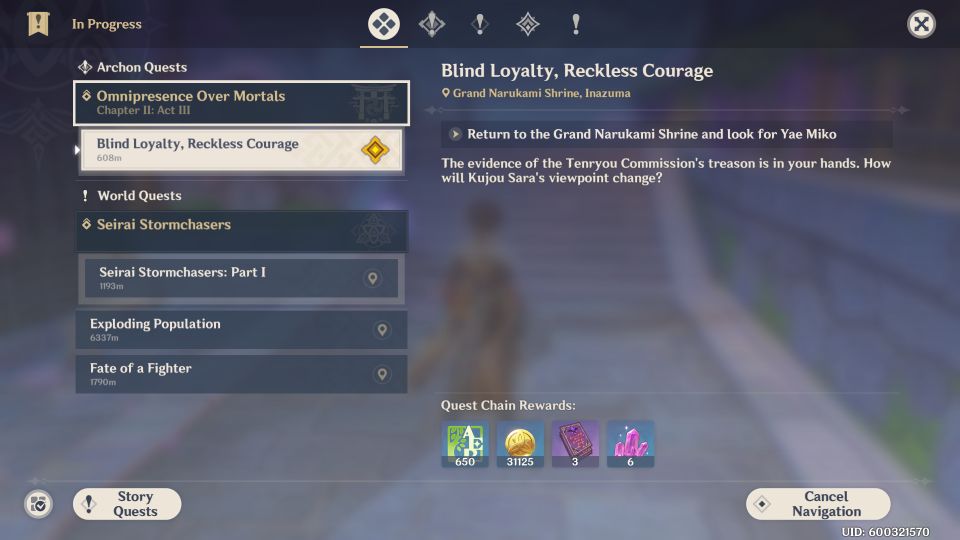 To begin the quest, meet Yae Miko at the Grand Narukami Shrine.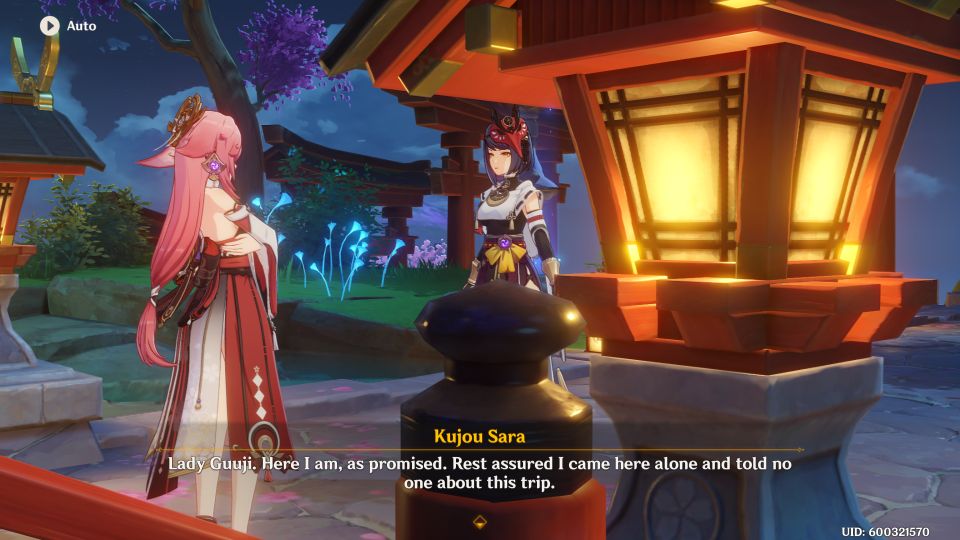 Follow Kujou Sara
Then, head to the Tenryou Commission headquarters to catch up with Kujou Sara.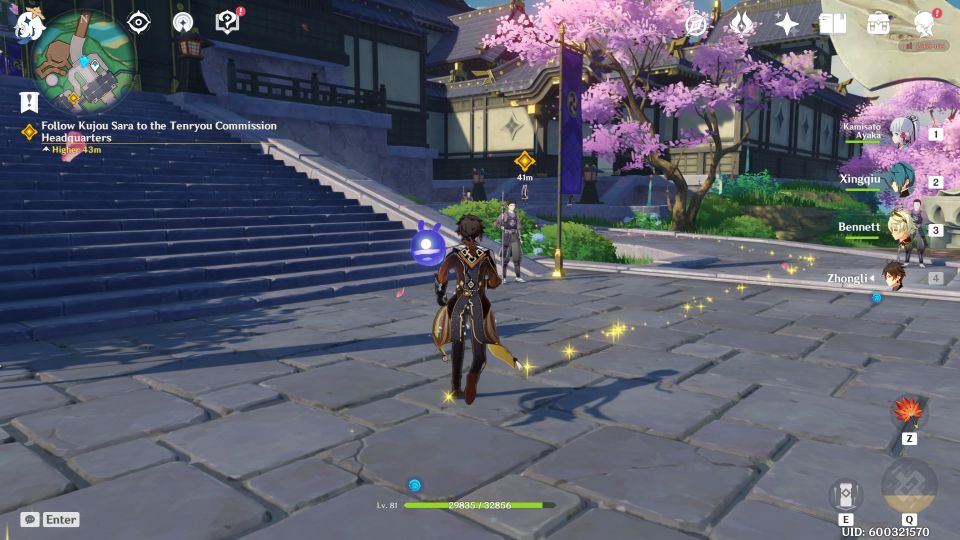 Defeat the Tenryou Commission guards
After following her, you'll have to defeat three waves of guards. You'll be allowed to use Sara as a trial character for this fight.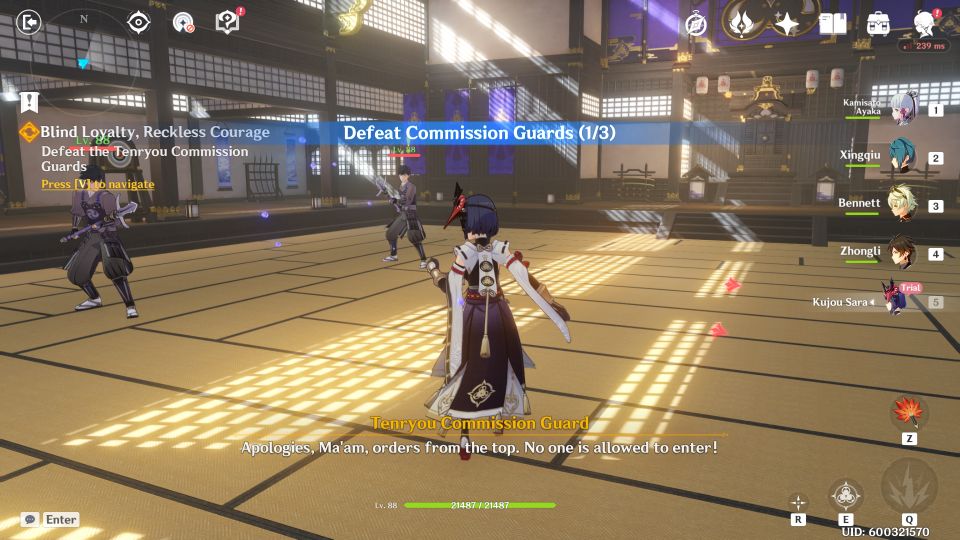 After the fight, Takayuki will admit that he has been liaising with the Fatui.
Head to Tenshukaku
Next, follow Kujou Sara to the Tenshukaku where Raiden Shogun lives.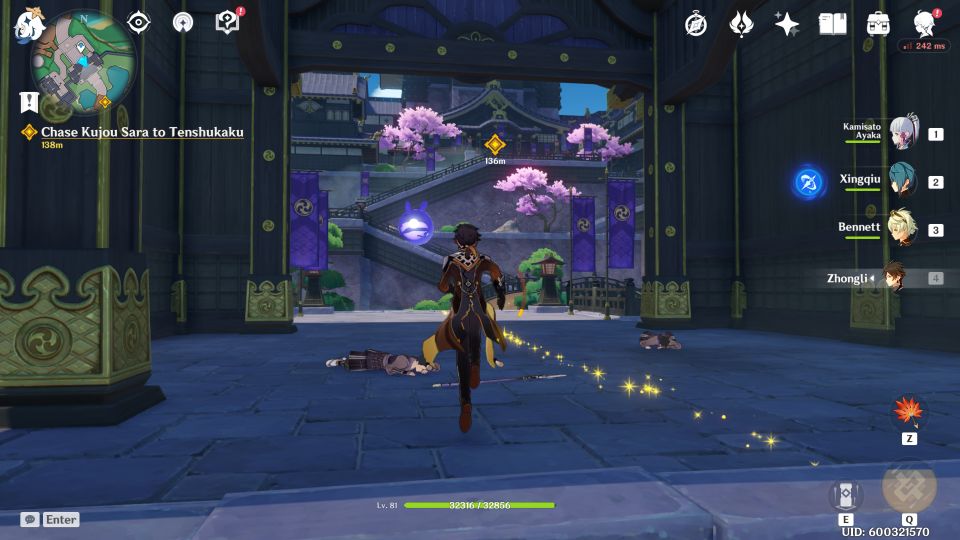 Inside, you'll see Signora. Talk to her to proceed. Kujou Sara will be seen unconscious.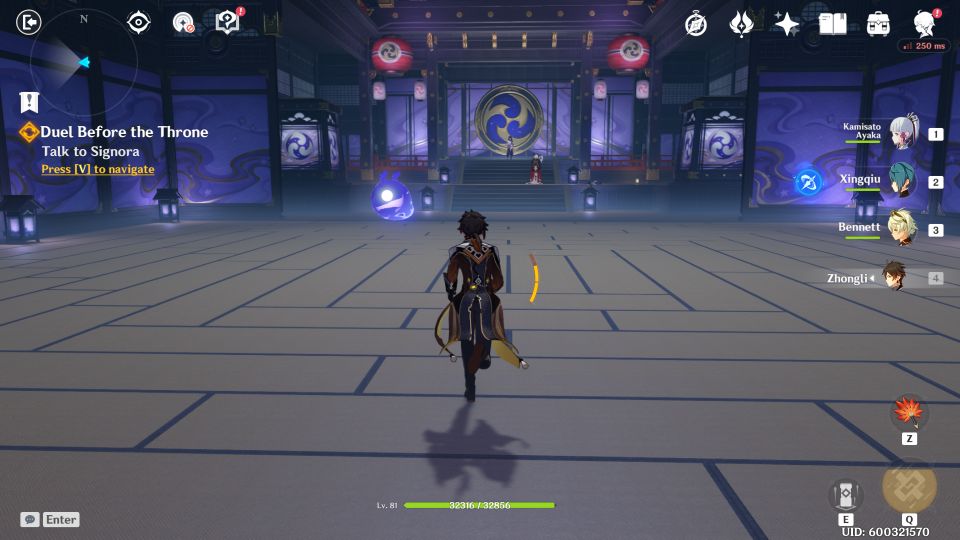 Defeat La Signora
You will now have to defeat La Signora. She has two phases.
The first one is cryo. If you go near her, you will obtain cold status pretty quickly and will lose health gradually.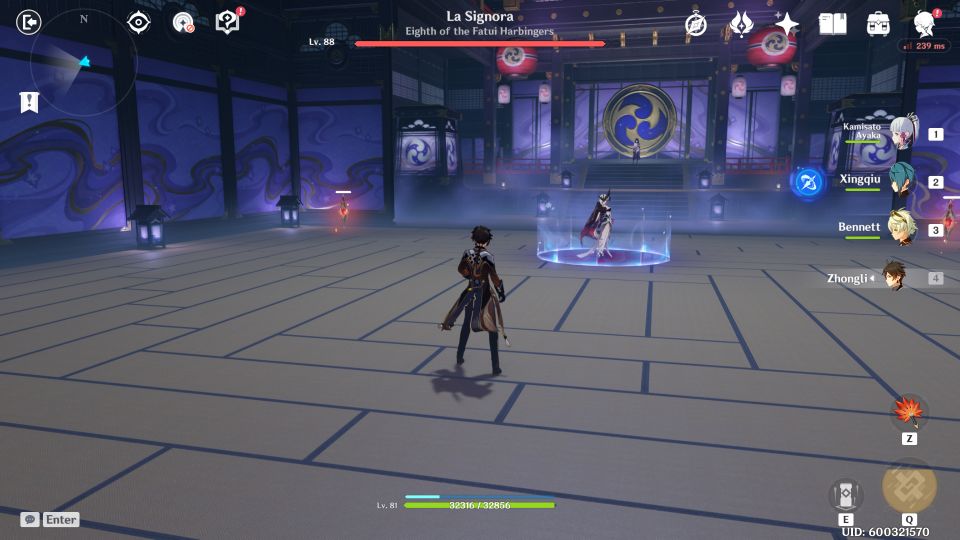 After lowering her HP, she'll hide in a cryo shield. To destroy the cryo shield, try pyro attacks.
If you don't have a pyro character, collect the pyro moths in the room. They will infuse your first attack with pyro.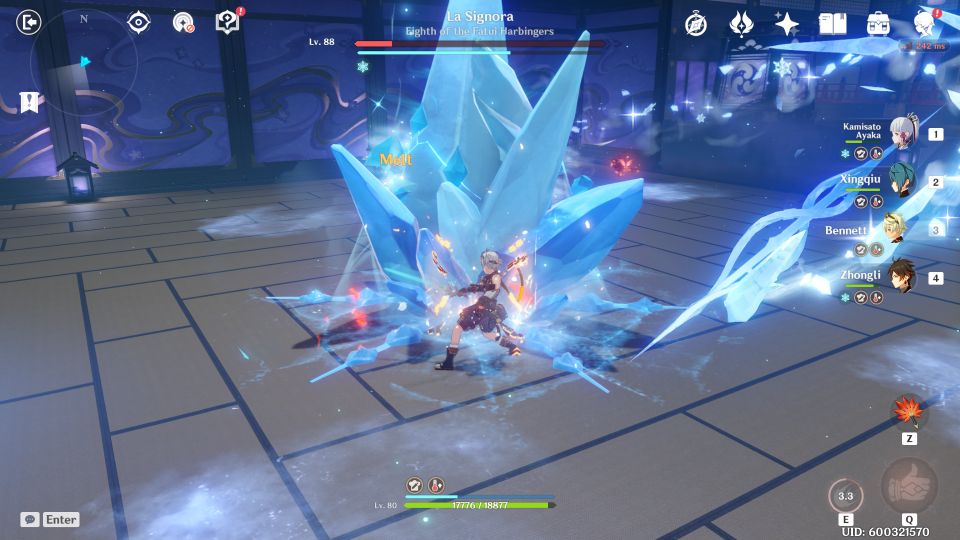 Once the shield is down, she'll turn into pyro mode. This one's quite straightforward.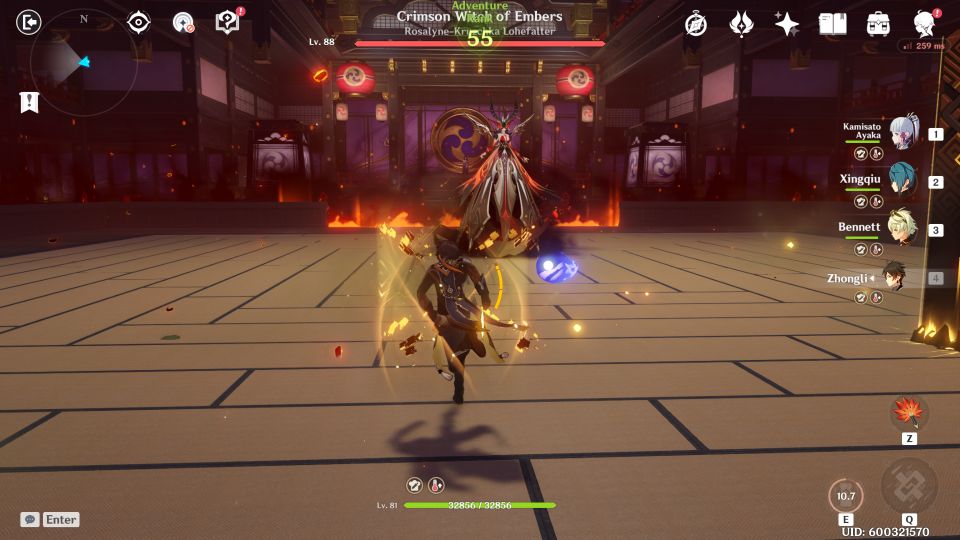 The quest ends after the cutscenes.
---
Related posts:
Genshin Impact: Proof Of Guilt Quest Walkthrough
Genshin Impact: The Servant's Path (Anti Raiden Shogun Training) Guide