Ann's Story is a world quest under Kingdom Through the Looking-Glass in Fontaine of Genshin Impact.
Your objective is to help Ann navigate through the story.
Here's a walkthrough and guide of Ann's Story in Genshin Impact.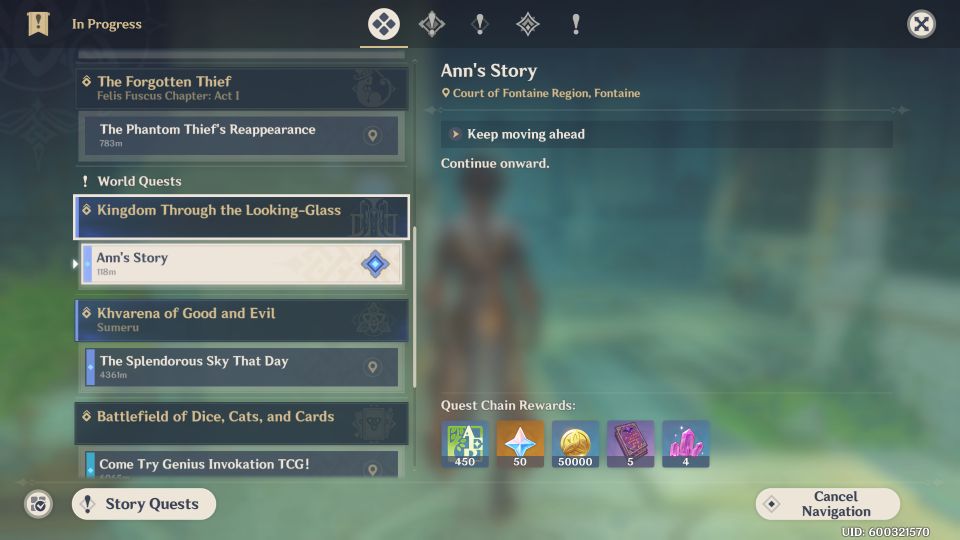 Keep moving forward
As the quest begins, head forward.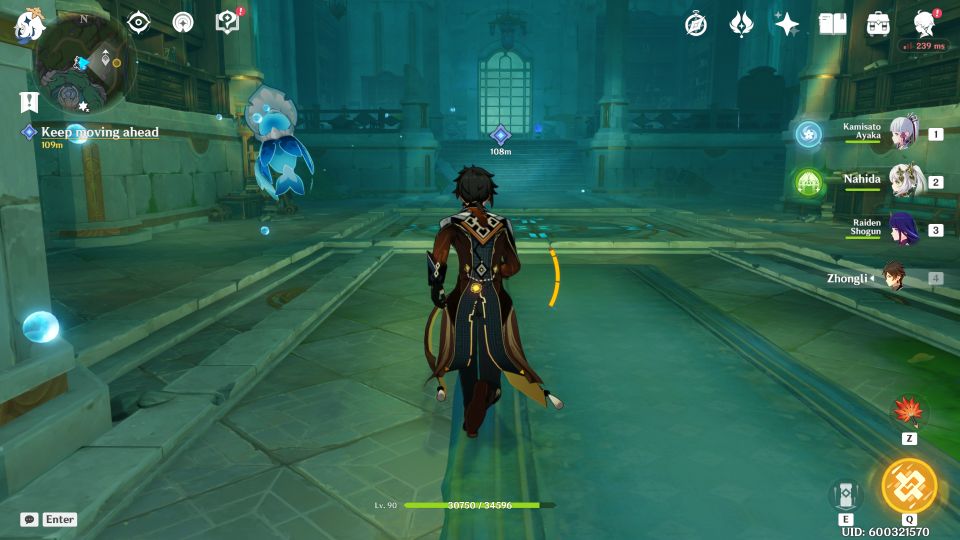 Collect all the three bubbles in the area. You'll then be able to fill the Water Volume Crystals.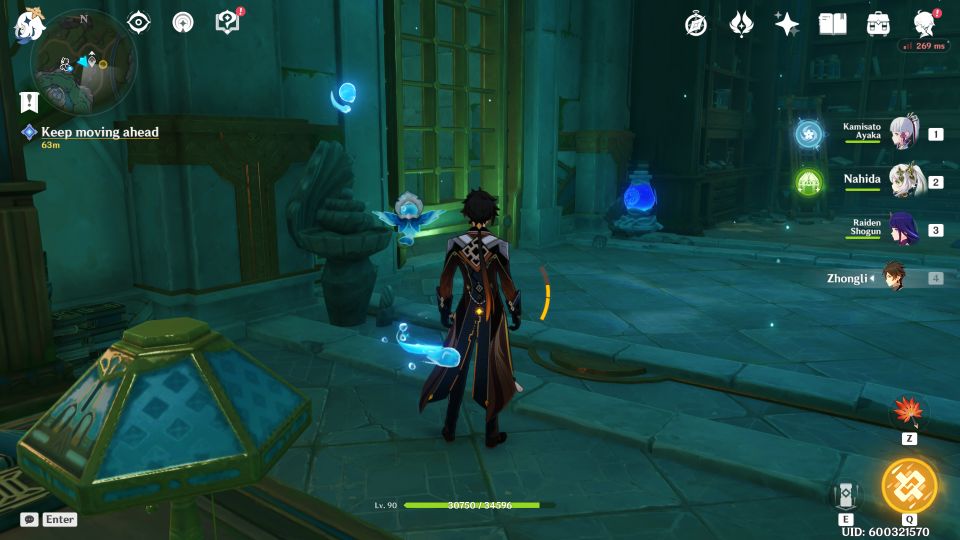 Go further and you'll see a sword protected by a barrier.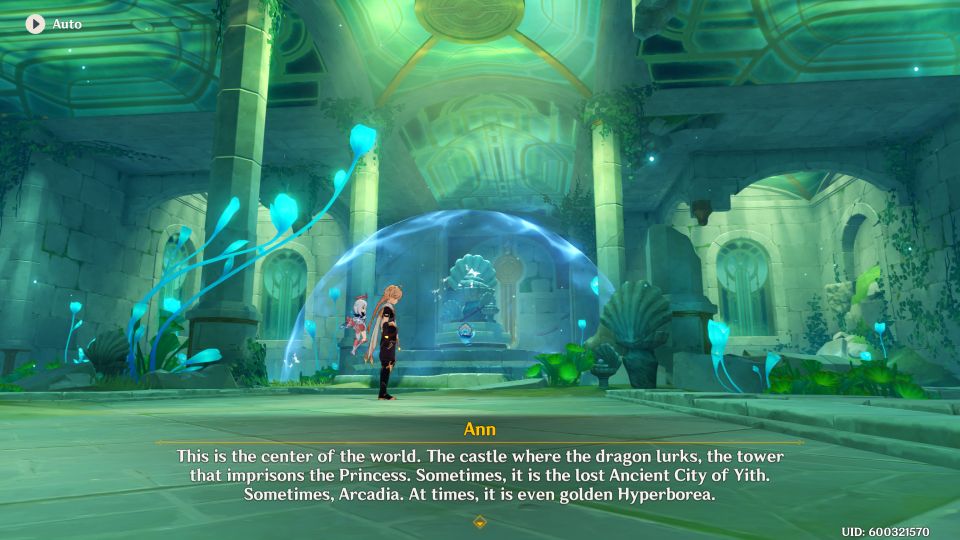 Continue ahead by interacting with the device to open the gate.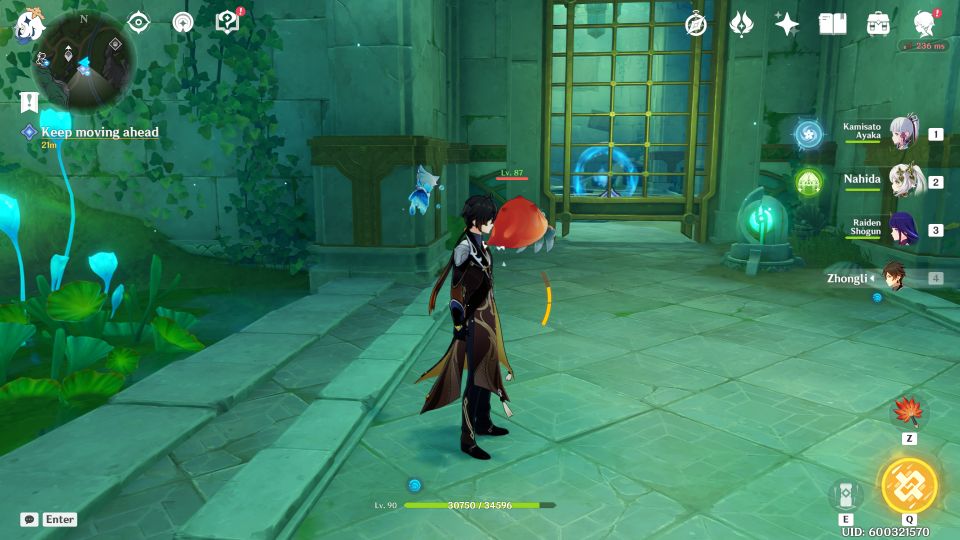 You can enter the bubble to automatically travel to the next part.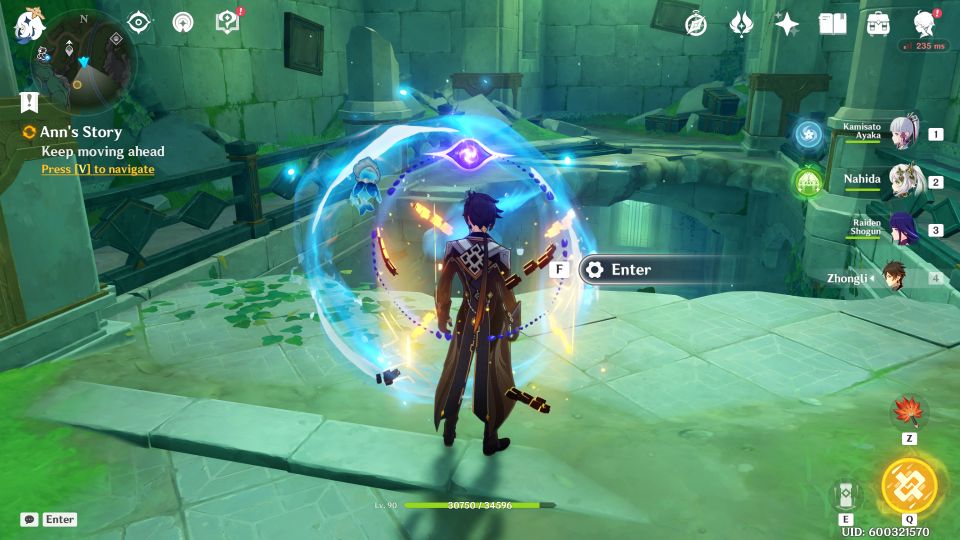 In the next area, there'll be an enemy.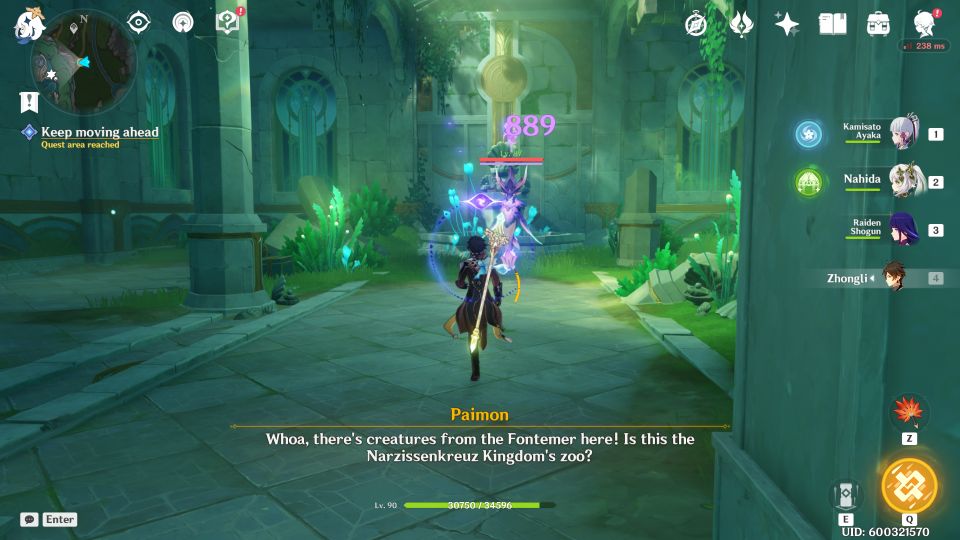 You'll then reach a hall. There's a Bubble Formation here. Interact with it.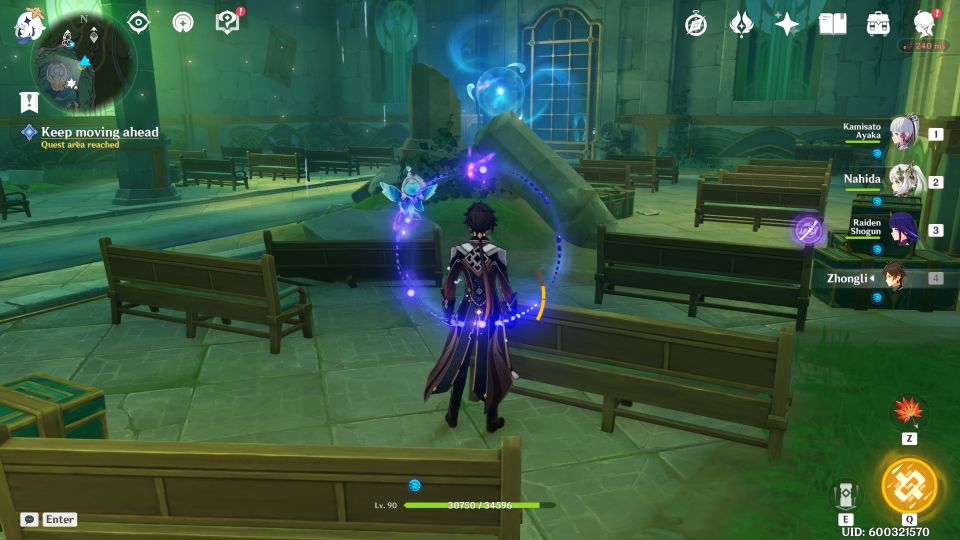 Keep going ahead to the elevator.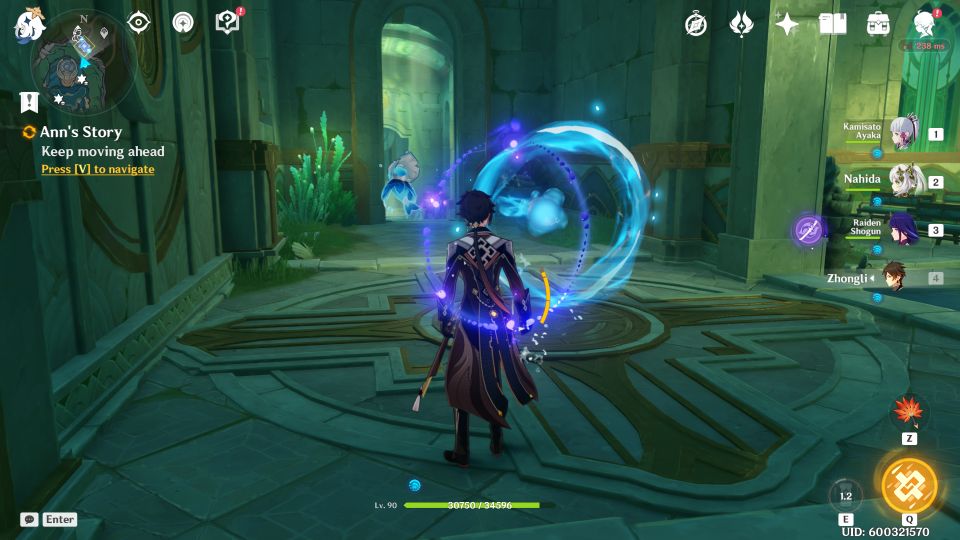 You'll then reach a chest. Open it to get the door opened.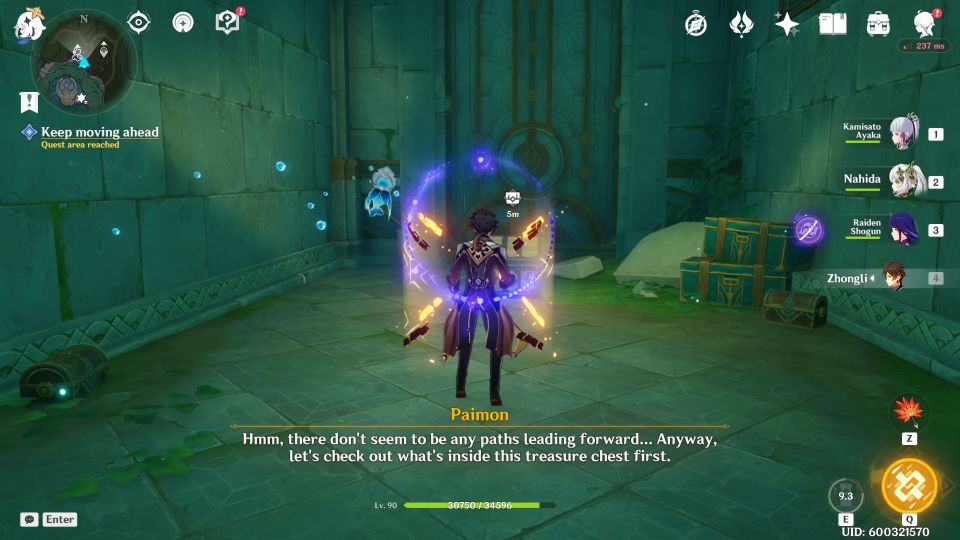 You'll come back to the start. This time, you'll notice everything has doubled including the Water Volume Detection Crystals.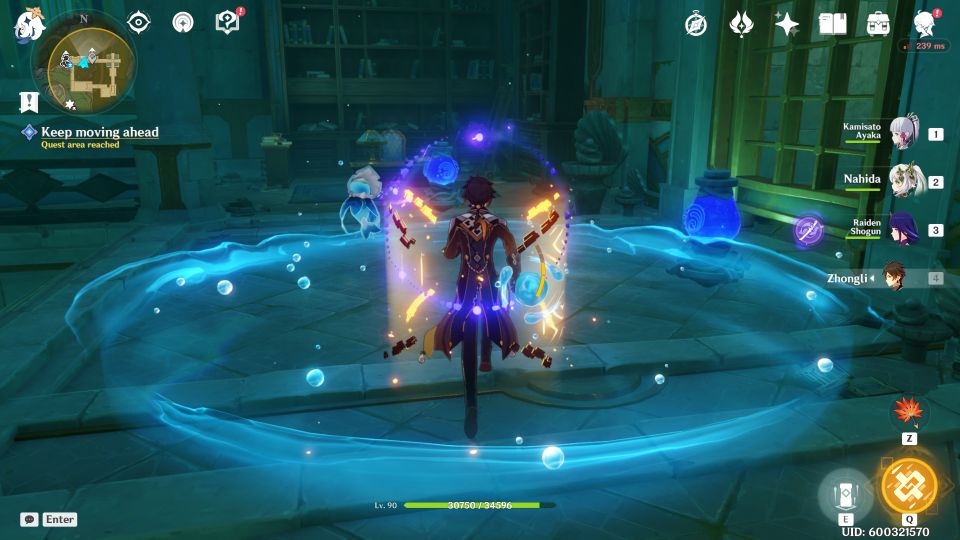 This time, you'll be able to open the barrier to collect the sword.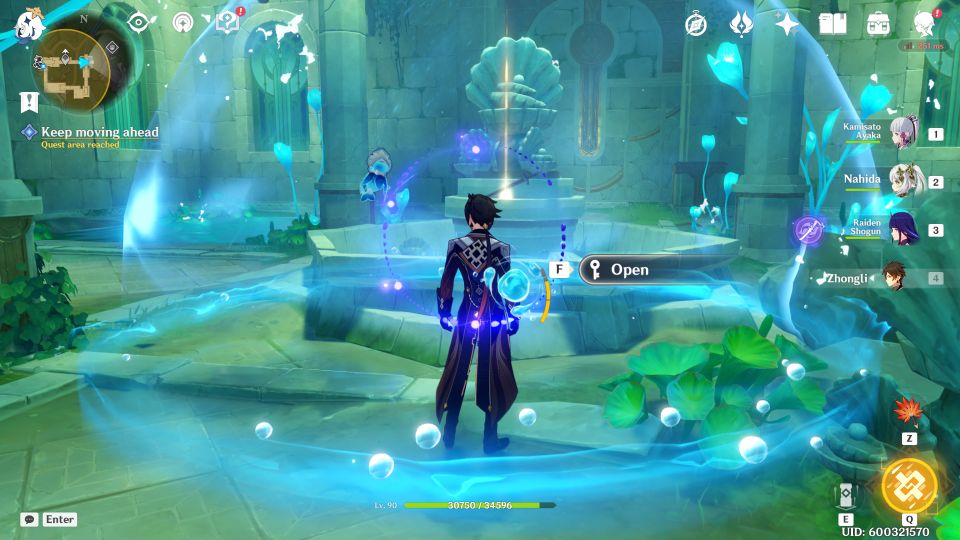 Follow the path like before.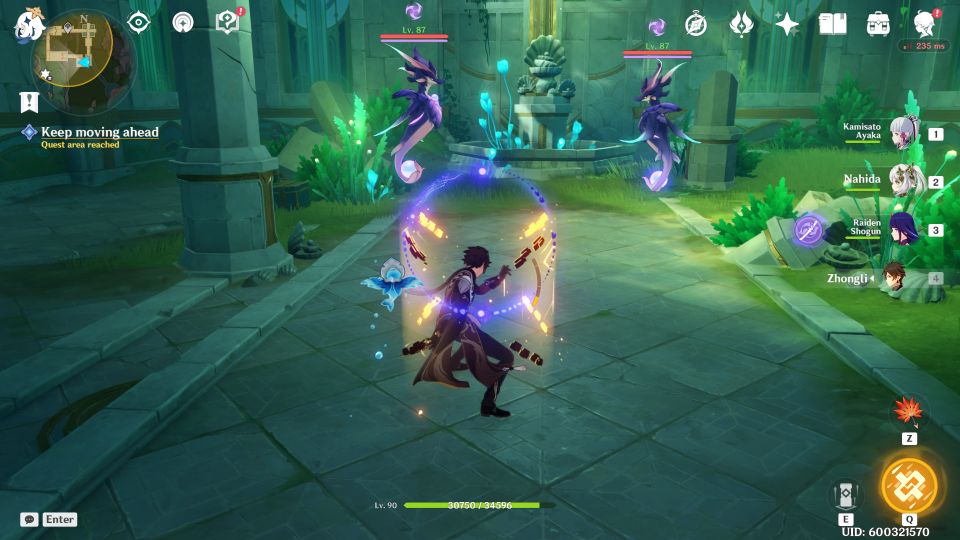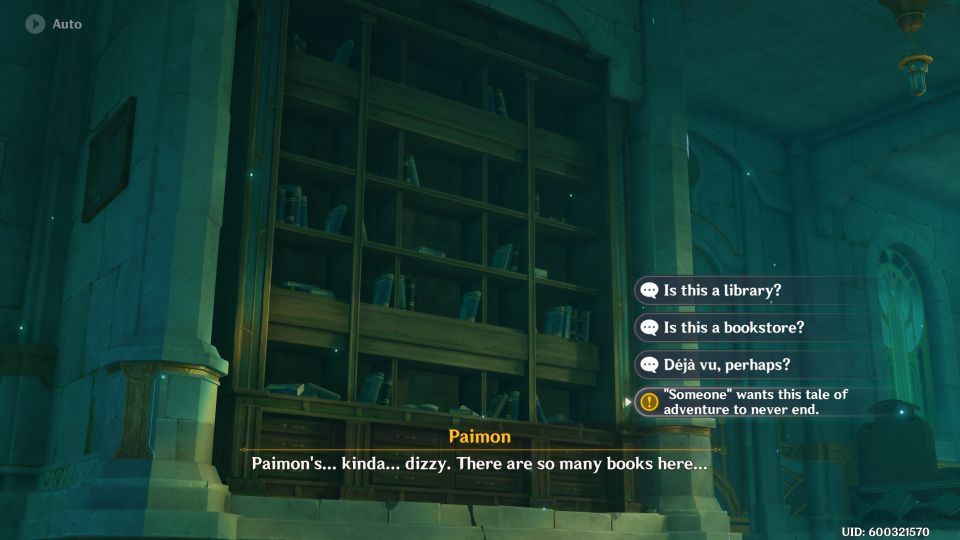 Back at the start, keep going forward doing the same things except everything has tripled.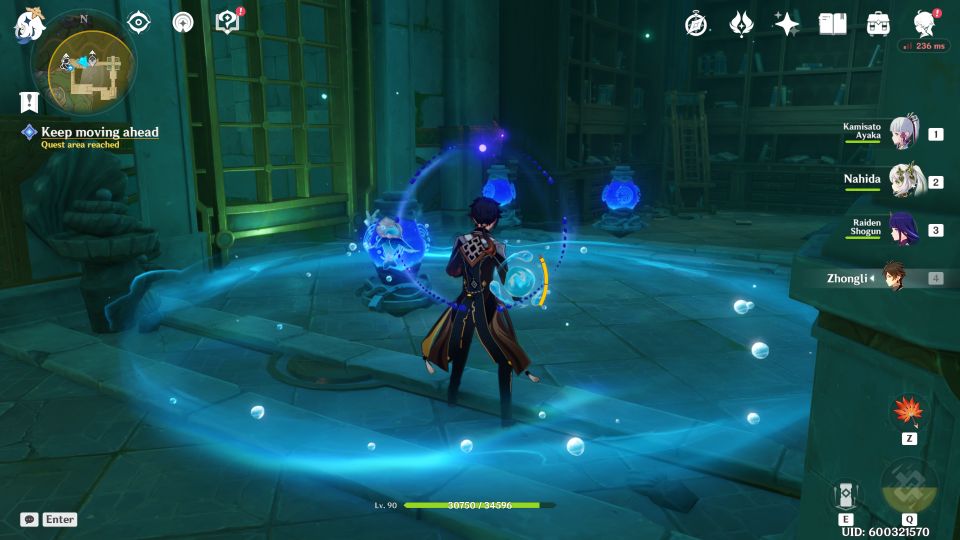 This time, go to the elevator again. Activate it and you'll hear a bell. Jump off the elevator and walk backwards.
You'll see a portal in the hall.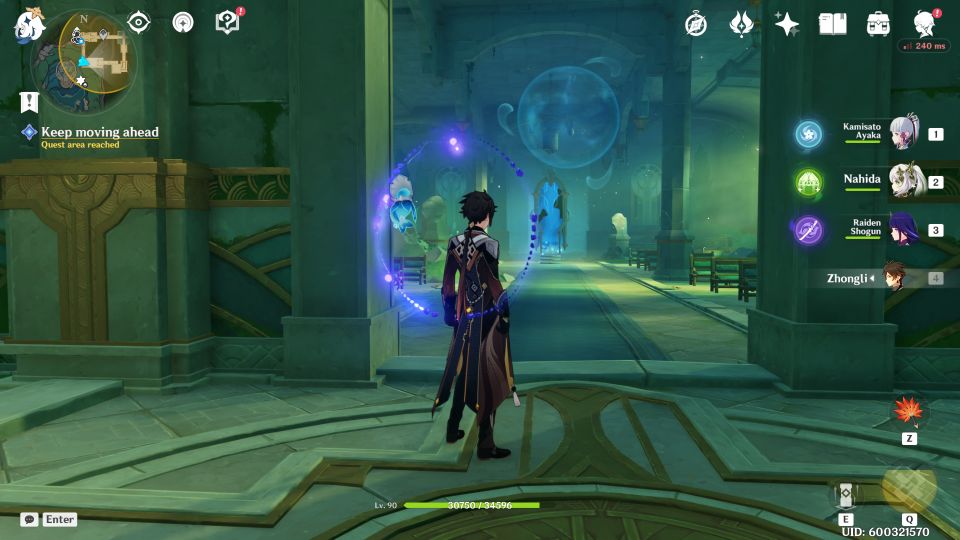 Obtain the Holy Blade of Narzissenkreuz
Use the portal and go back to the sword. Claim the sword.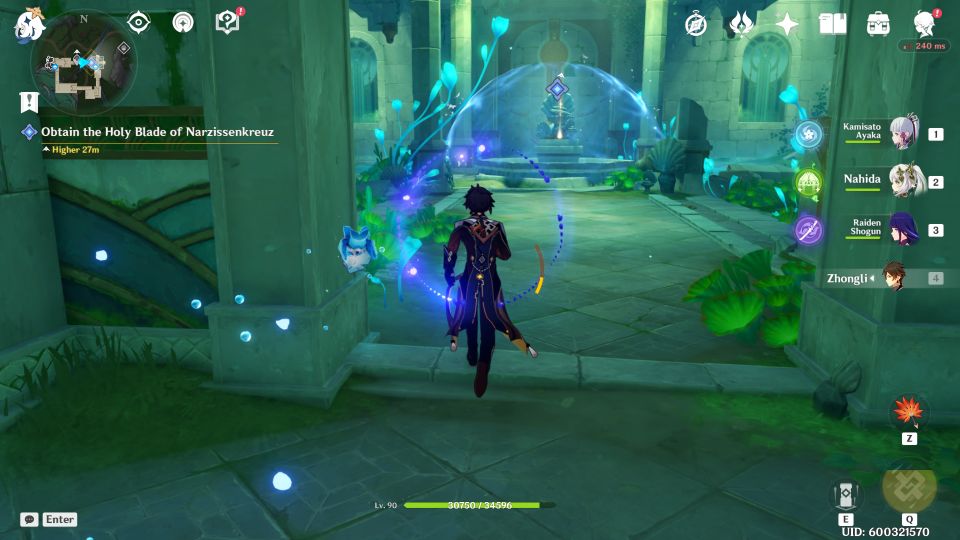 Go on with the help of the Holy Blade's power
Keep going on and you'll reach the portal again.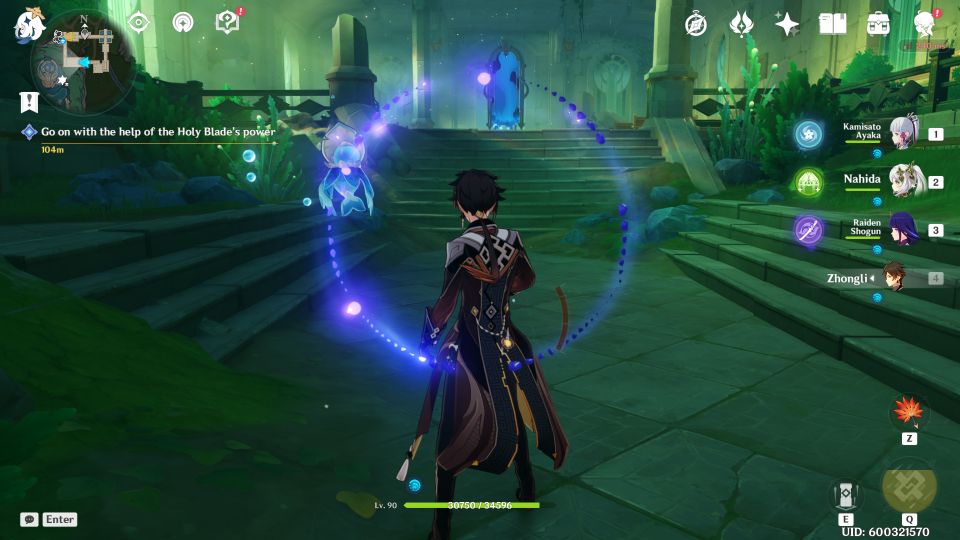 You'll now reach the starting point.
This time, you can activate the tile with the sword.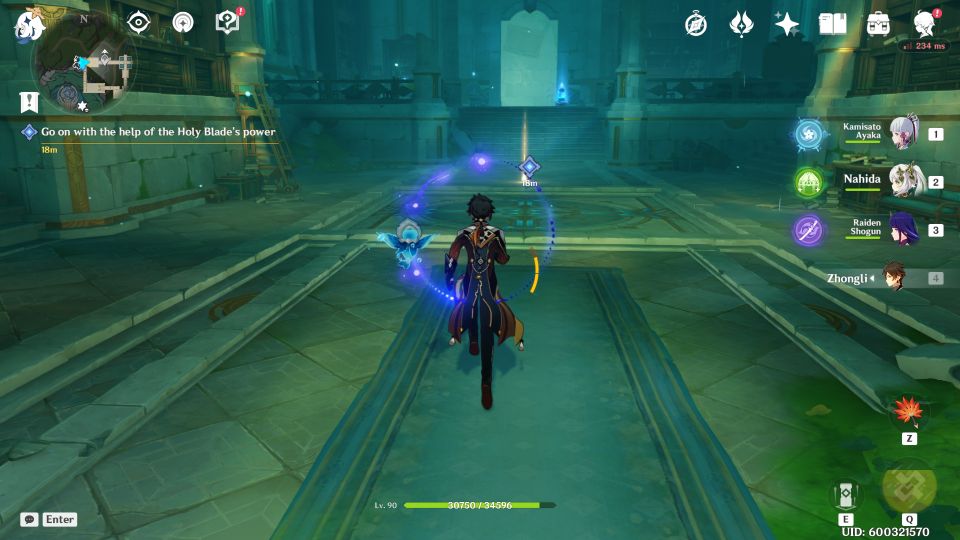 Jump down and reach the end of the story.
Go all the way down.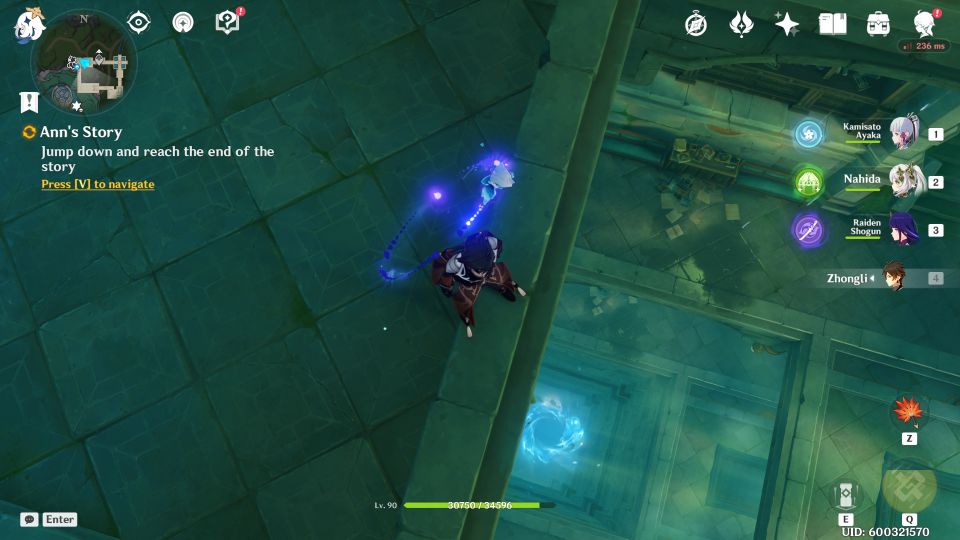 You'll reach a new area. Continue to the middle to fight the boss.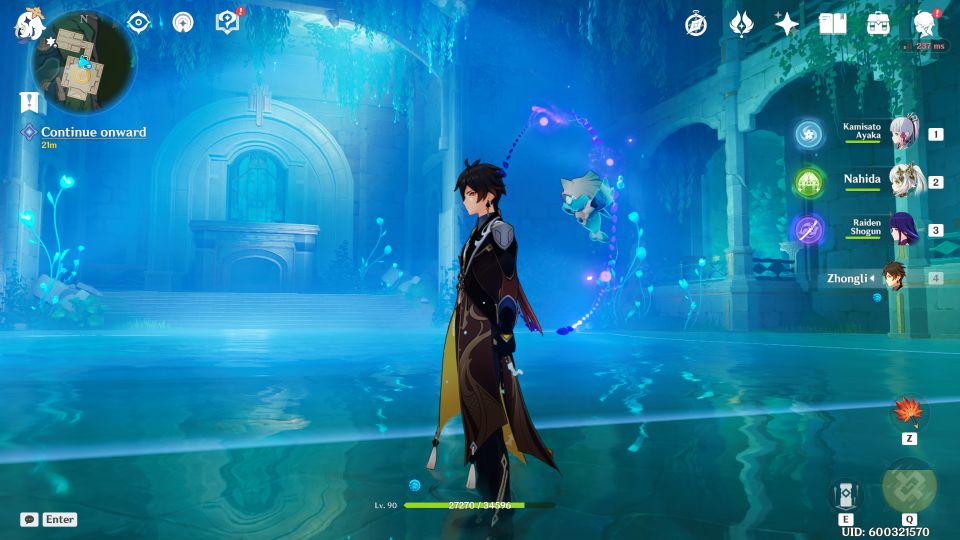 Defeat the dragon
This is basically an Oceanid fight. The dragon will spawn other water creatures during the fight.
Defeat them all.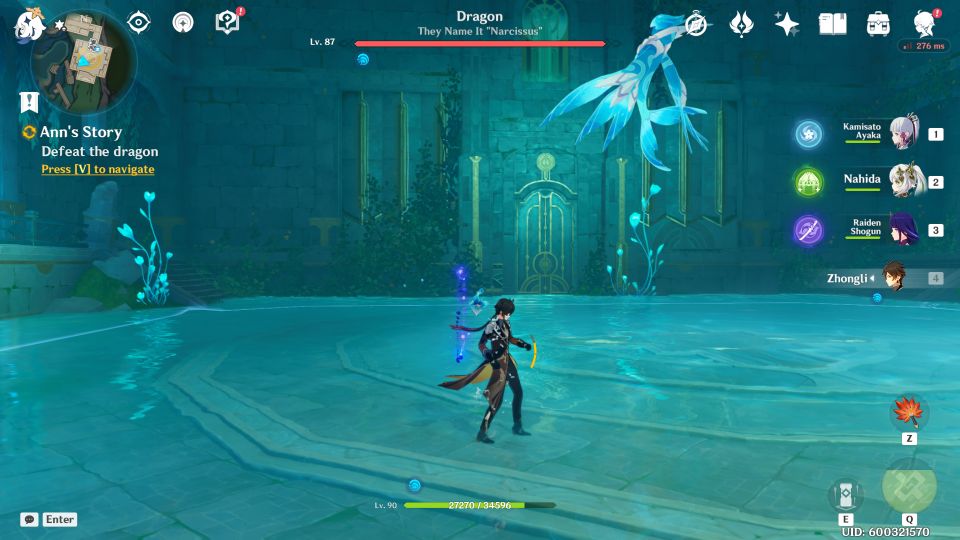 Continue onward
After the battle, continue onward by looting the chest.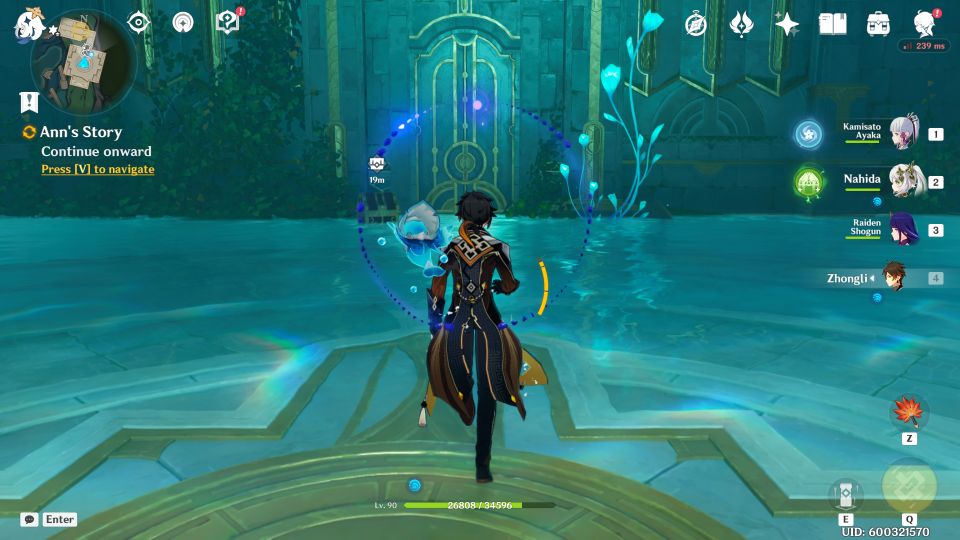 Look for clues
You'll reach a library. Read all of the clues in the room.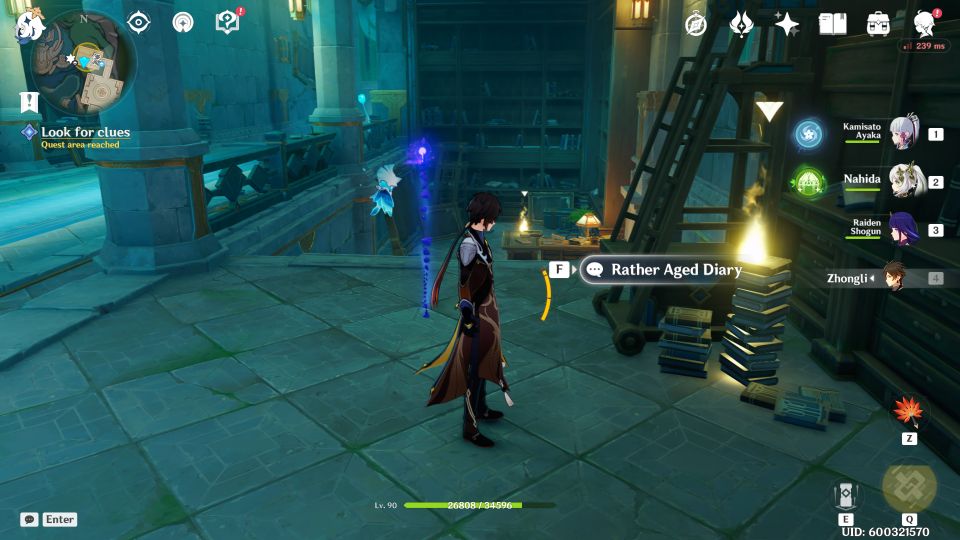 You'll then be teleported into a story.
The quest ends here but Act 3 begins.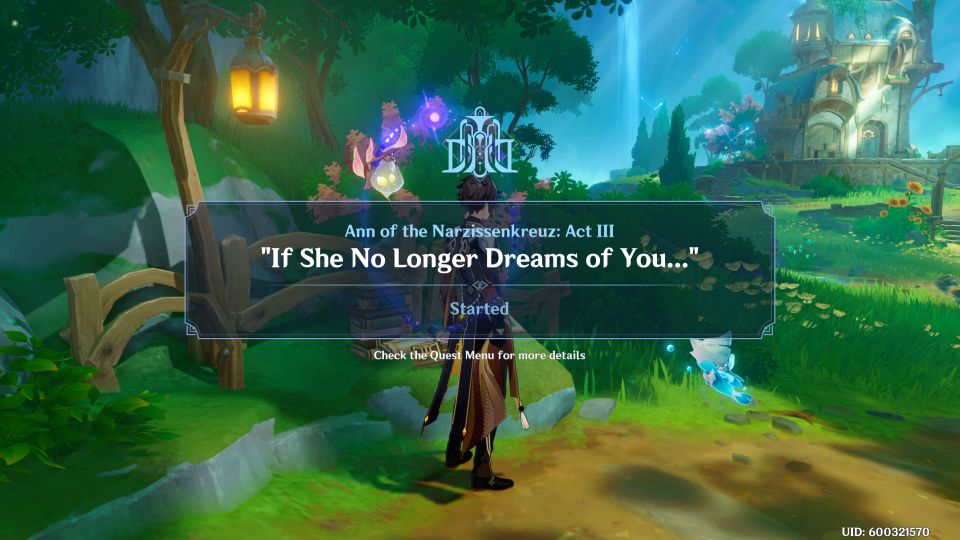 ---
Related posts:
Genshin Impact: The Narzissenkreuz Adventure Walkthrough