A Lone Ship in Guyun is a World Quest available in Genshin Impact near the Guyun Stone Forest.
Your task is to try to help all of the crew members on the ship.
Here's a walkthrough of A Lone Ship in Guyun in Genshin Impact.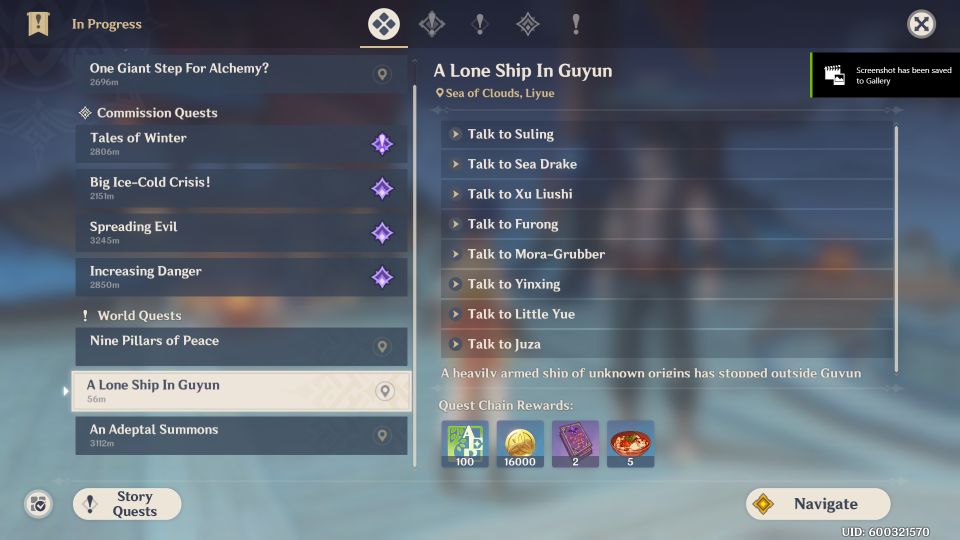 To begin the quest, you need to board a battleship which is located southeast of Guyun Stone Forest.
The exact location is shown in the map below, marked by the player location in blue.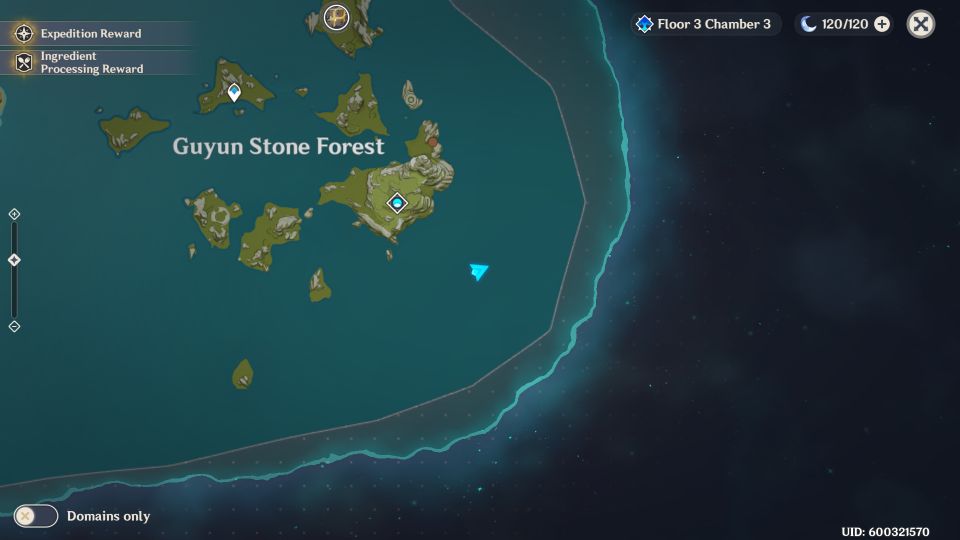 If you fast travel to the domain in the area, you should be able to see the ship nearby. To get to the ship, climb to the top of the mountain or close to the top.
Glide until you reach the ship.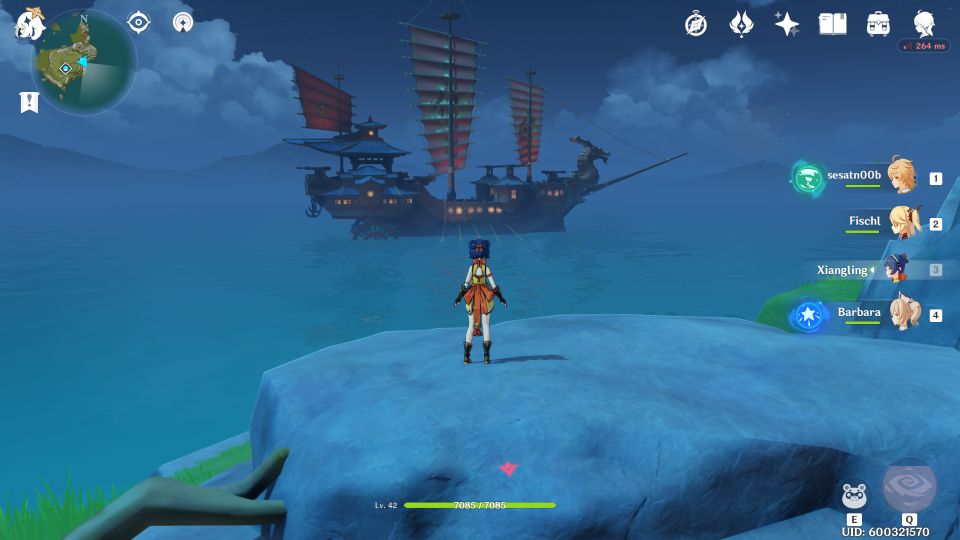 As you land, you'll immediately be questioned by Juza, the Chief Mate.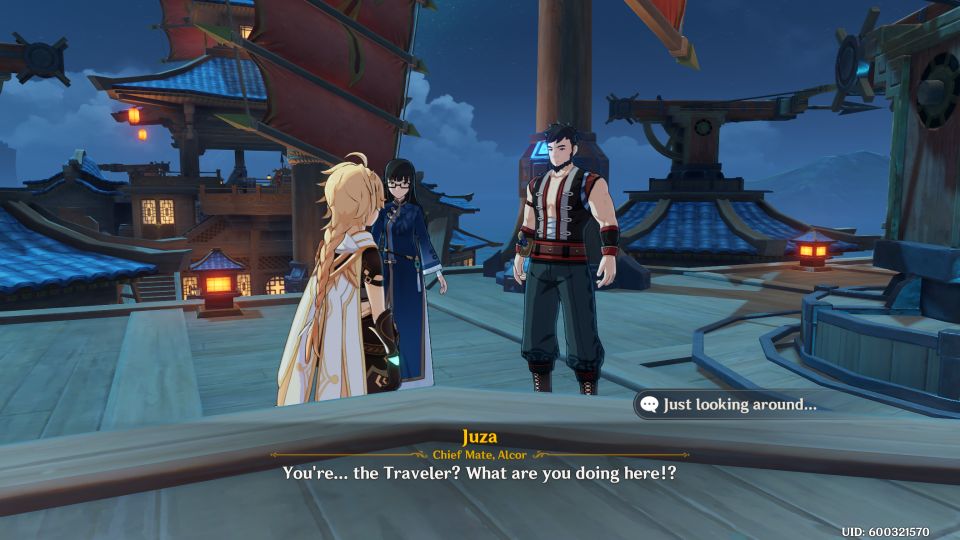 You'll then be asked to help the crew members around the ship. It's better if you talk to everyone on the ship first as you'll be required to go offshore.
Talk to Little Yue
The boy nearby is Little Yue. Talk to him first.
He'll ask you to help him get 3 starconches.
You can find starconches typically at beaches. There are some starconches on the beach at Yaoguang Shoal.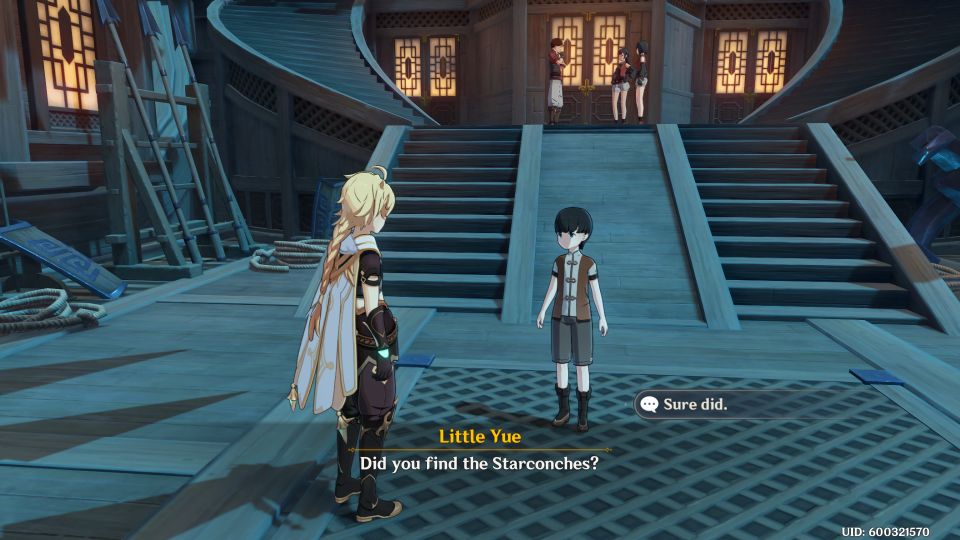 Return the starconches to Little Yue and he'll make a toy. Then, go to Liyue Harbor to pass the toy to Changchang who is at the docks.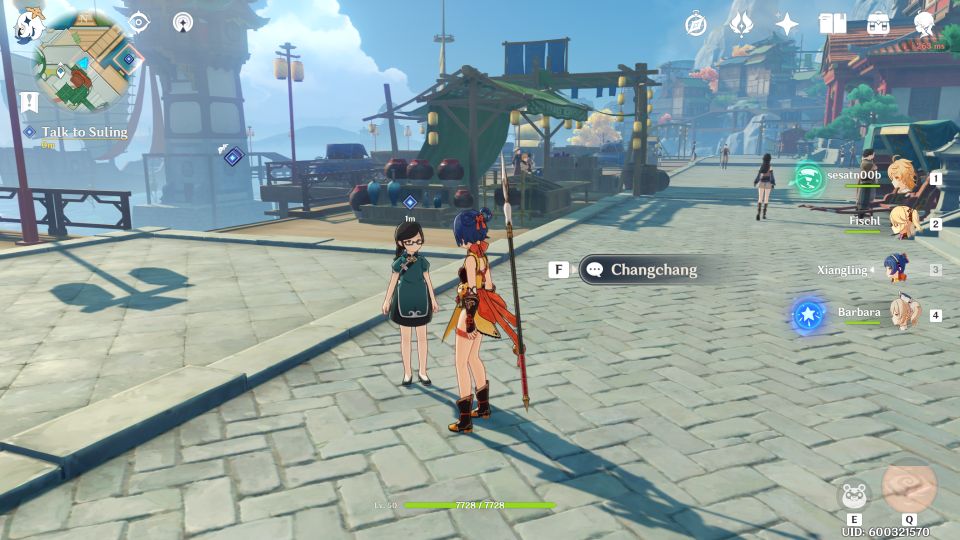 Once you've given the toy, go back to Little Yue to complete his request.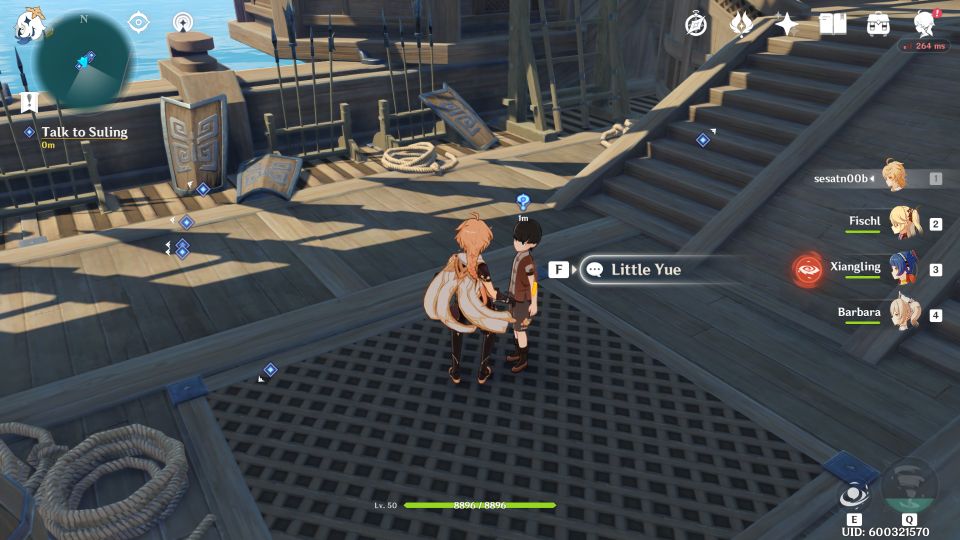 Talk to Xu Liushi
Xu Liushi is the guy at the observation tower on the ship. He won't require your help.
To get up here, climb on the pillar. As stamina is an issue, you can rest on the sails on the way up.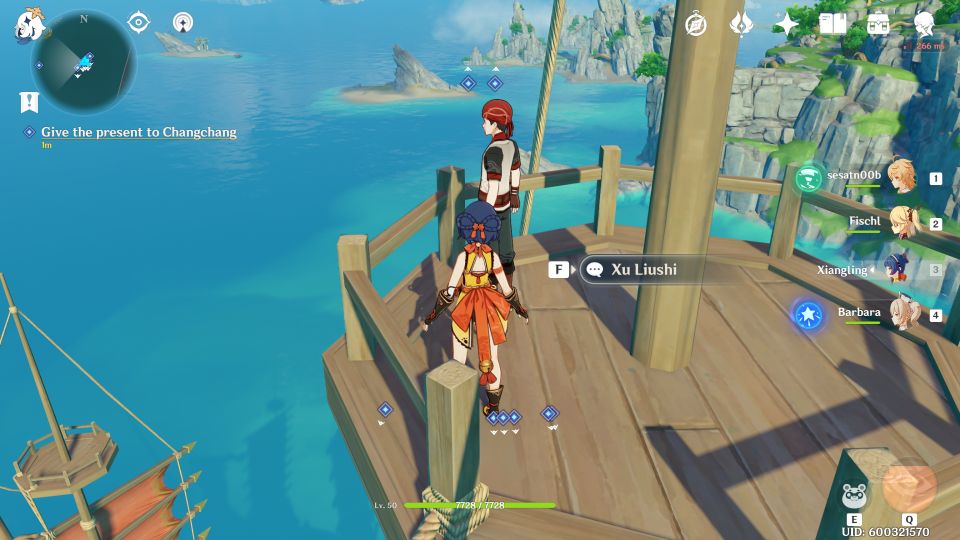 Talk to Furong
Furong is the girl near Little Yue. She won't need your help either.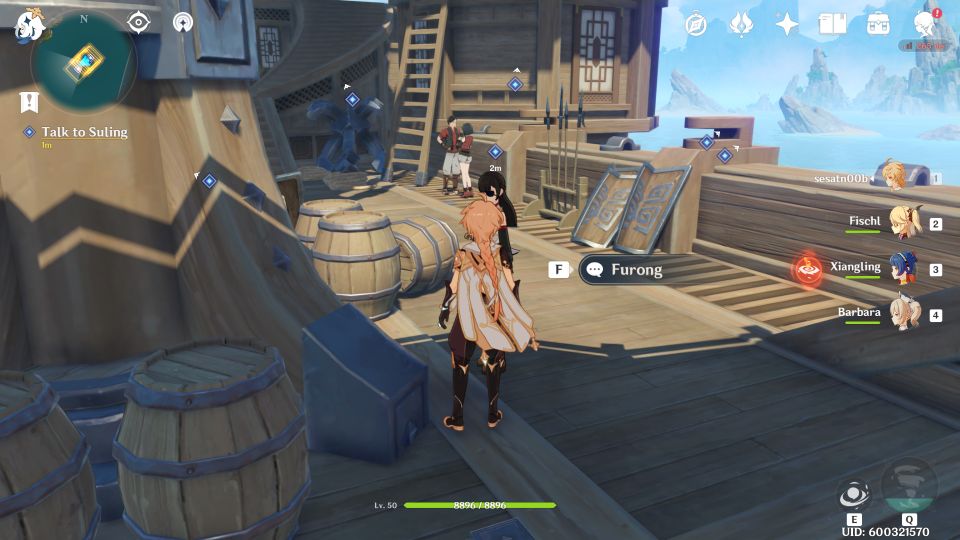 Talk to Yinxing
Another NPC is Yinxing. She'll require your help. You'll need to pass a letter.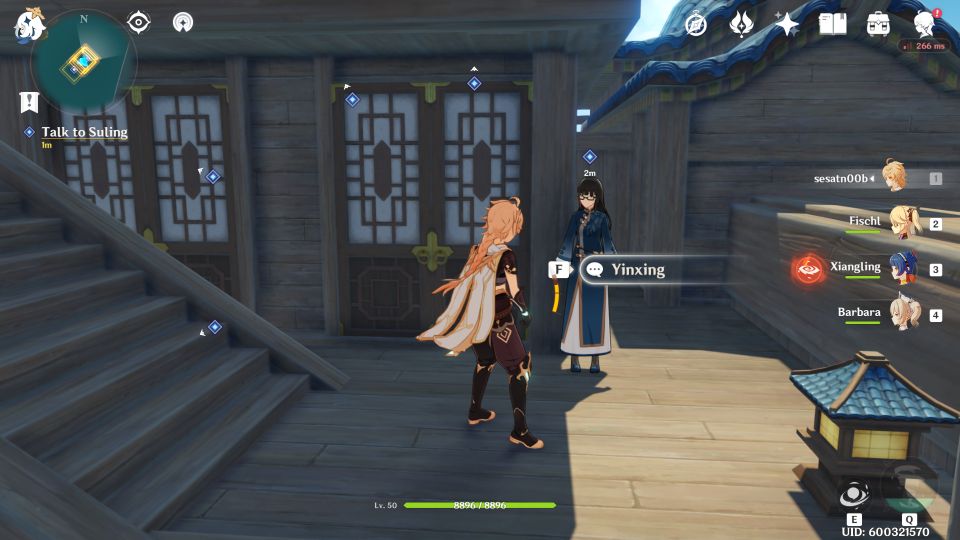 Get to Bolai who is in Liyue Harbor to pass the letter.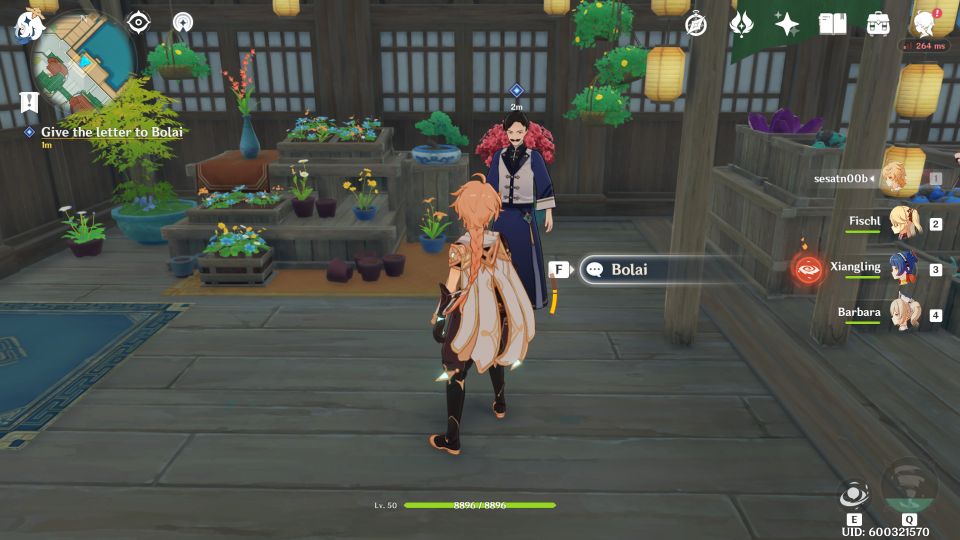 Return to Yinxing to report to her.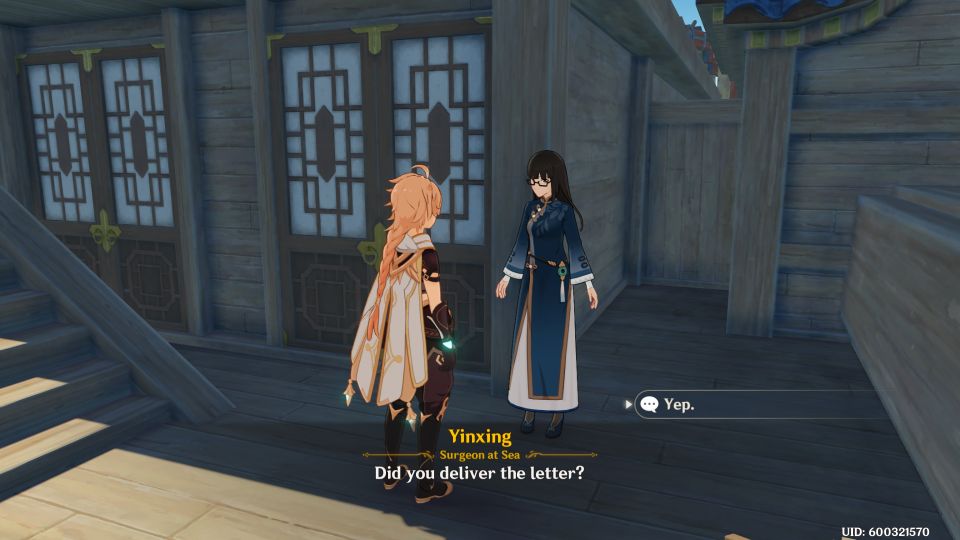 Talk to Sea Drake
Sea Drake won't require your help.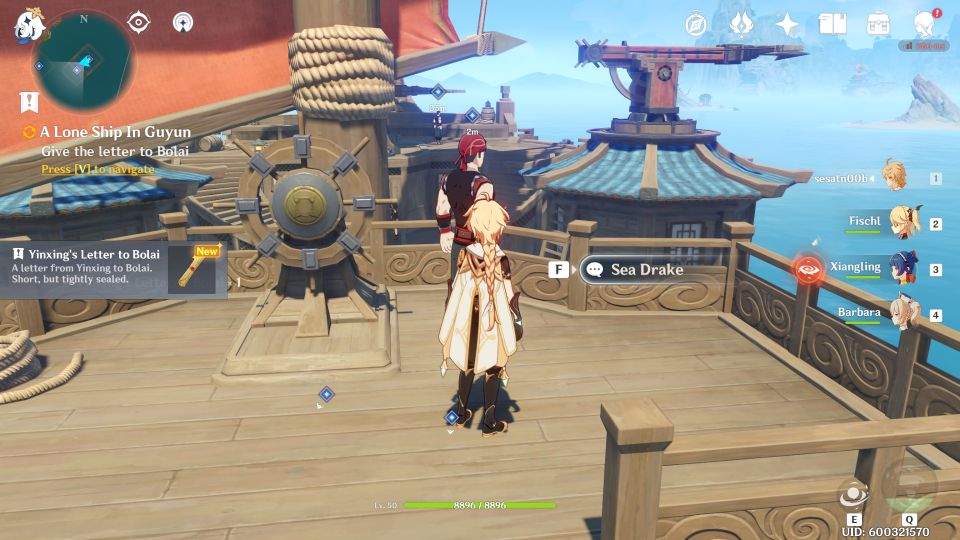 Talk to Suling
Like most of them, Suling also will not require your aid.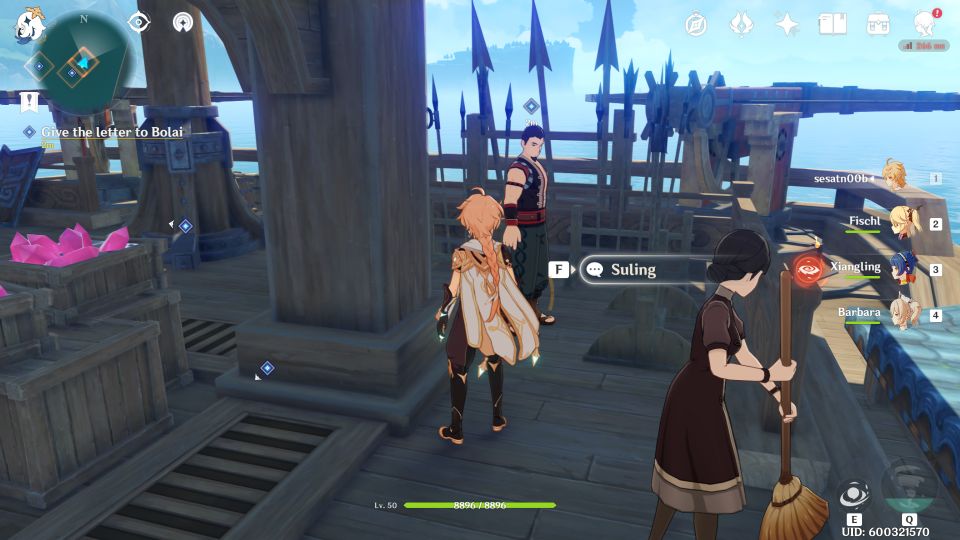 Talk to Mora-Grubber
No help needed here.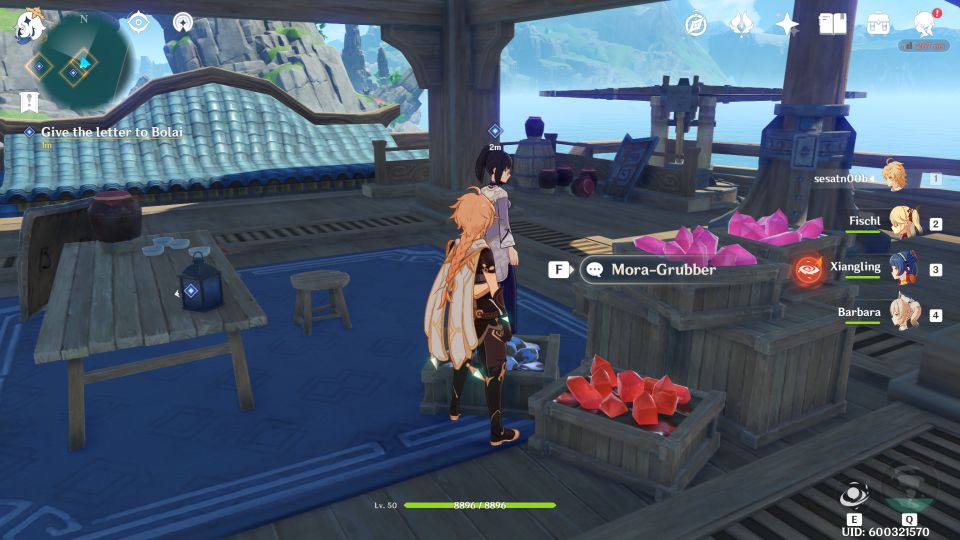 Talk to Juza
Juza is the Chief Mate. He will ask you to bring three raw meat or fowl meat.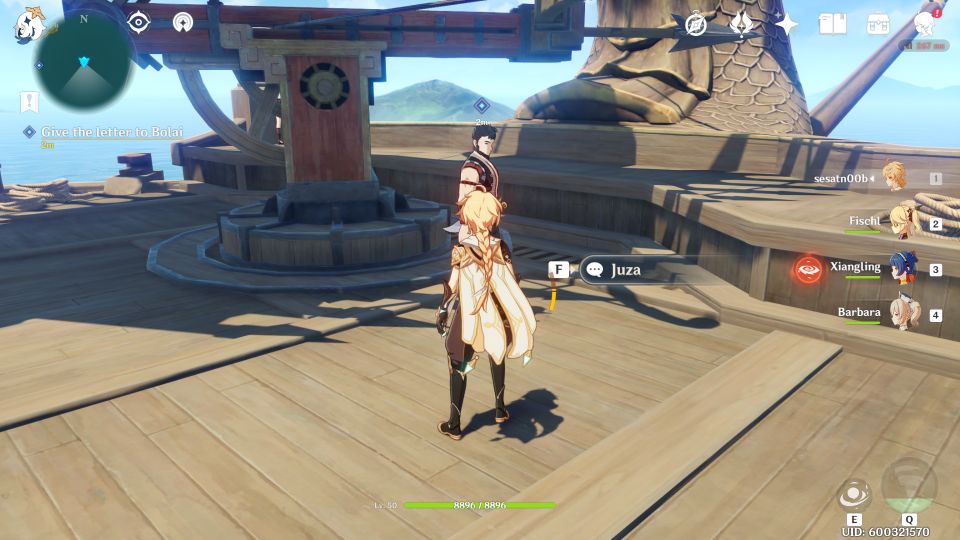 Just pass the meat to him.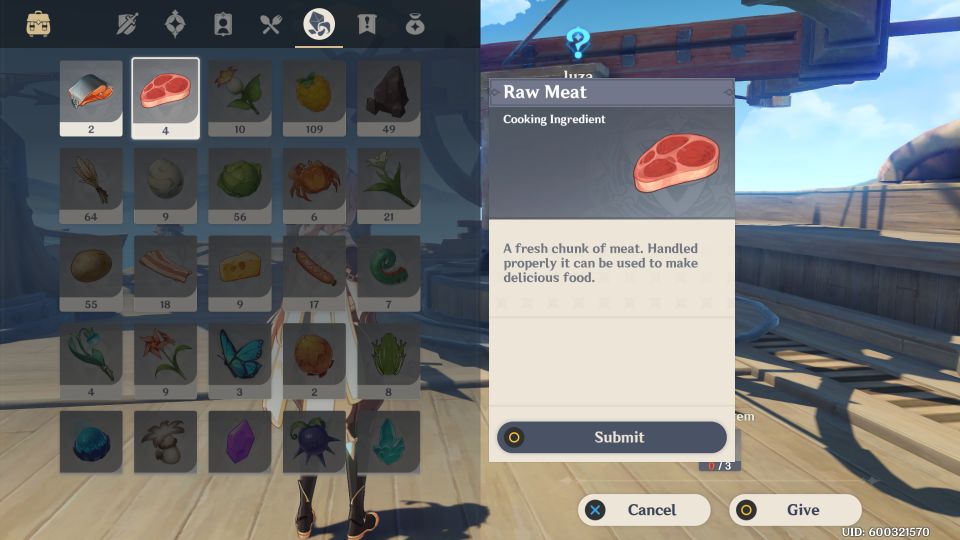 Complete the quest
After asking all of the relevant crew members, talk to Juza again to complete the quest.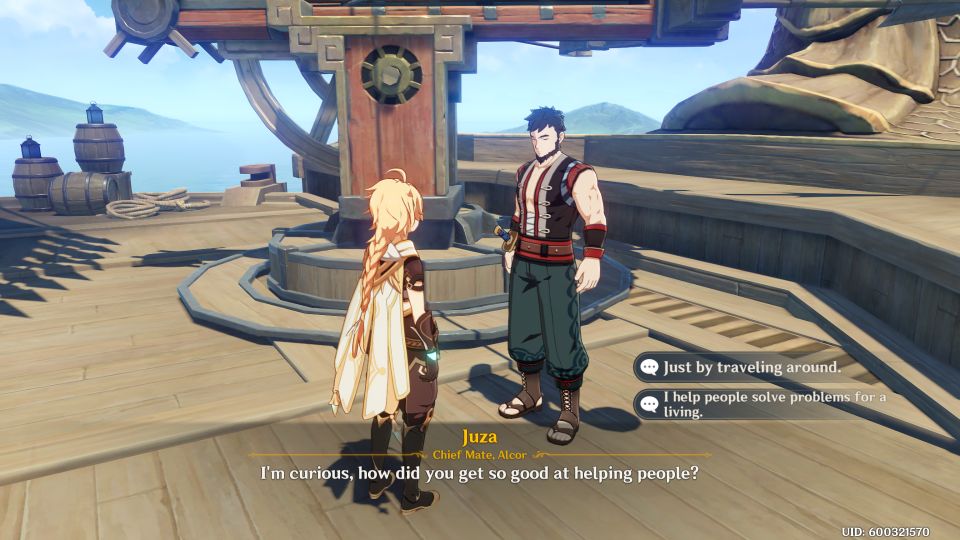 ---
Related articles:
Genshin Impact: A Quiet Day In Liyue Harbor Walkthrough