A Dish Beyond Mortal Ken is a new side quest in Genshin Impact after update 1.6.
Your task is to help Smiley Yanxiao with a new dish from Jiangxue's recipe.
Here's a walkthrough of A Dish Beyond Mortal Ken in Genshin Impact.
To begin the side quest, you have to get to Wangshu Inn.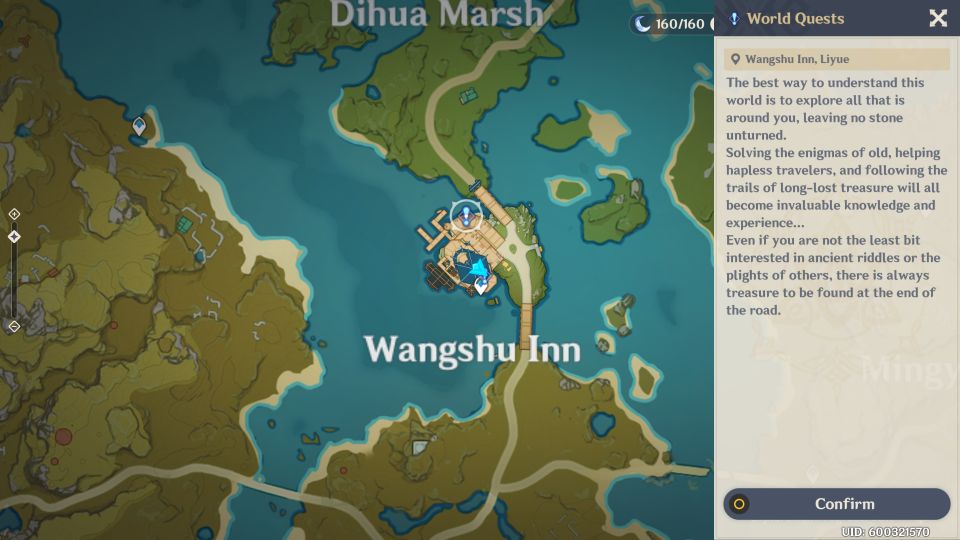 Talk to Smiley Yanxiao in the kitchen area.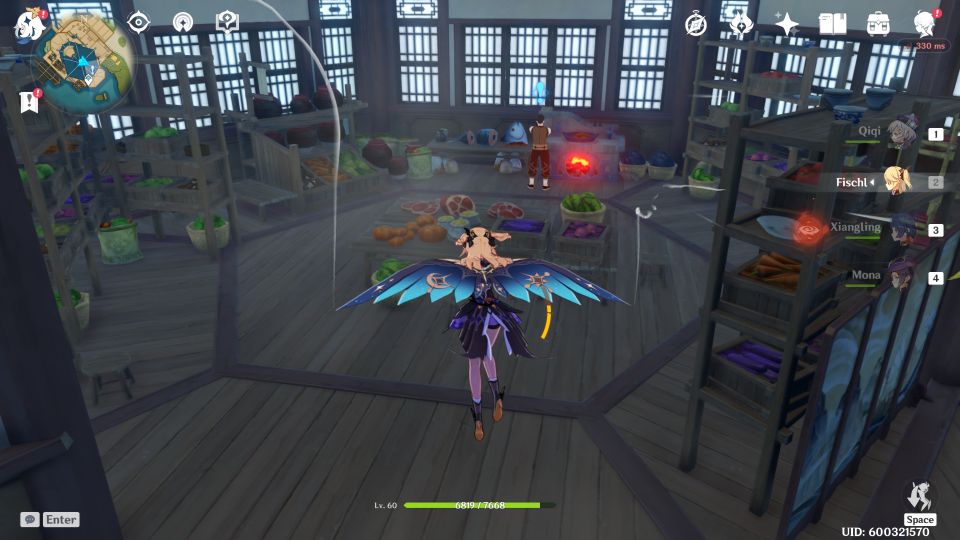 Sit down
Next, Smiley Yanxiao will ask you to grab a seat first.
You have to sit on the left of Jiangxue to load the cutscene.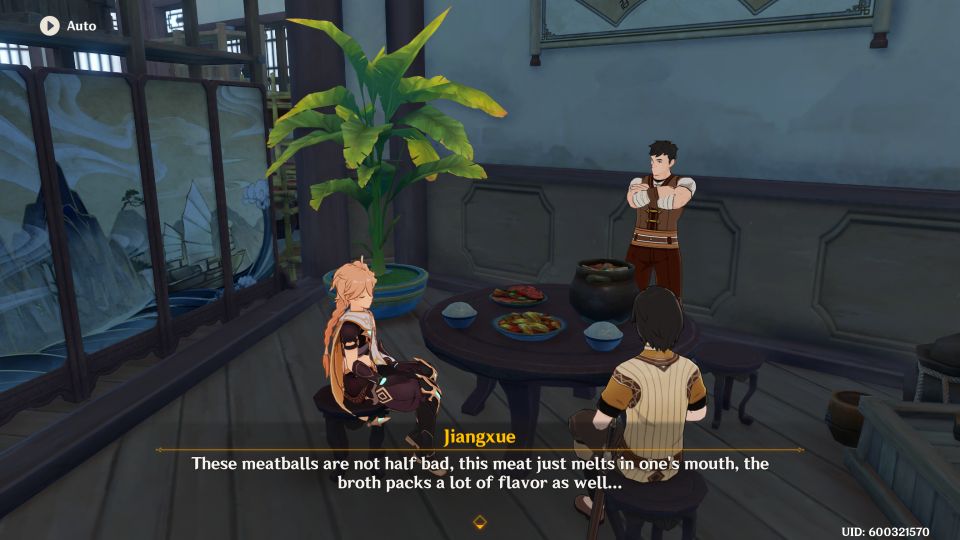 Jiangxue will then teach a recipe that requires fowl, ham, bird egg and snapdragon.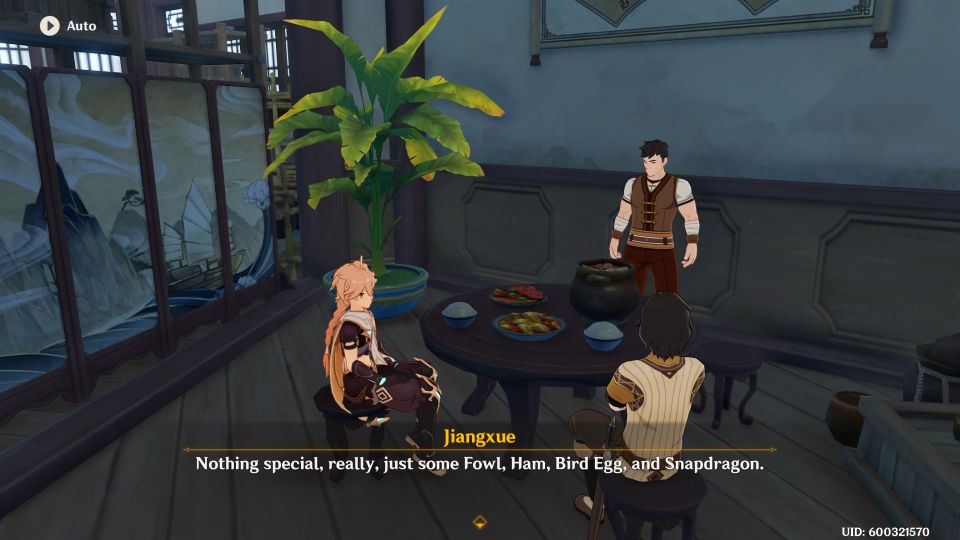 Gather snapdragon and bird egg
You have to give 1 snapdragon and 1 bird egg to Smiley Yanxiao.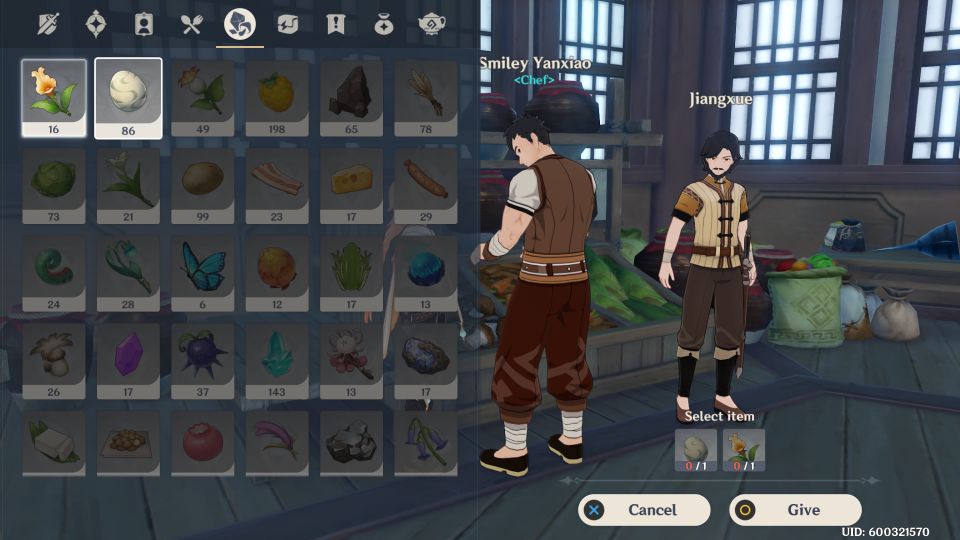 Cool down the wok
Next, he'll ask you to cool down the wok. You can use a water element attack like Mona's to do so. Perhaps other elements will work as well.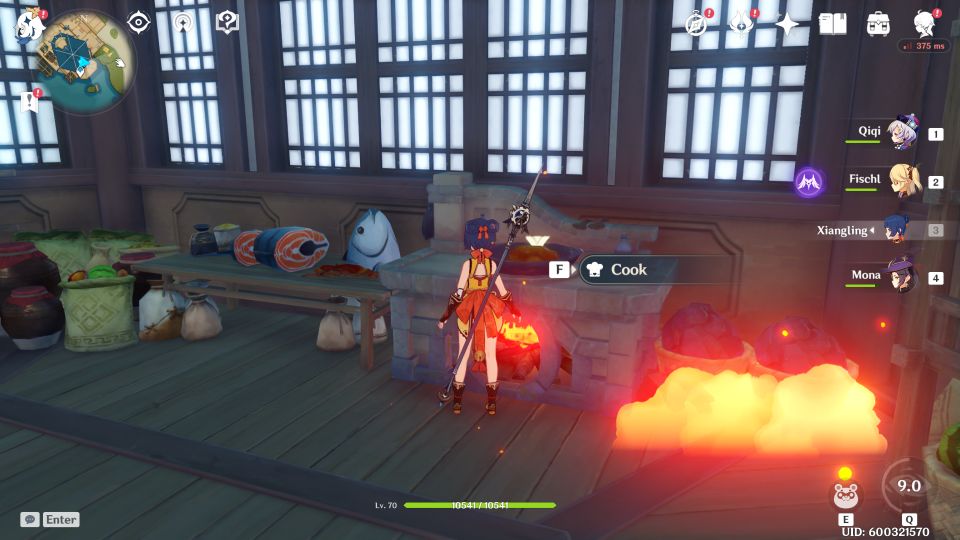 Bring the stove up to the temperature
After cooling down the wok, use a fire attack to heat the stove. You can use Amber's fire-breathing puppet.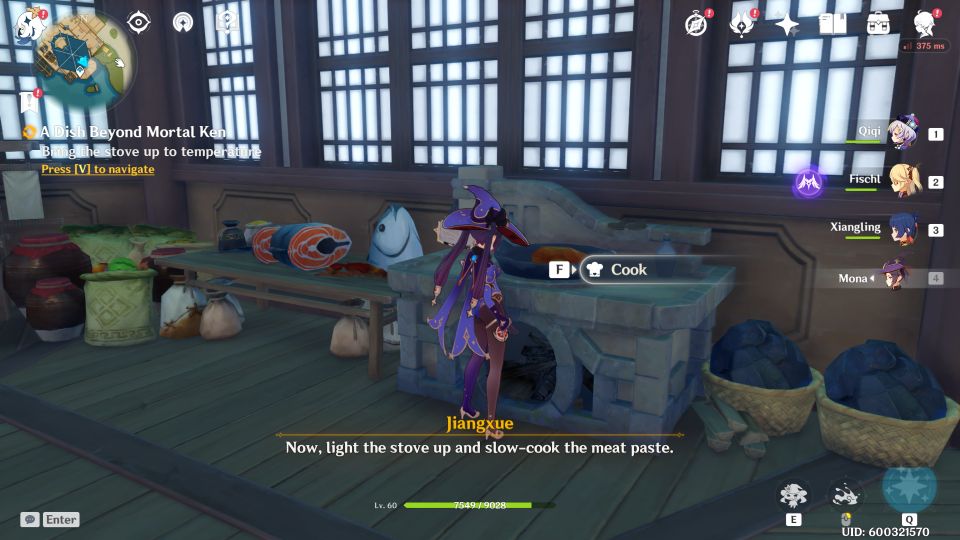 After completing the dish, the quest ends. You'll get some Mora and also get the recipe for chicken tofu pudding.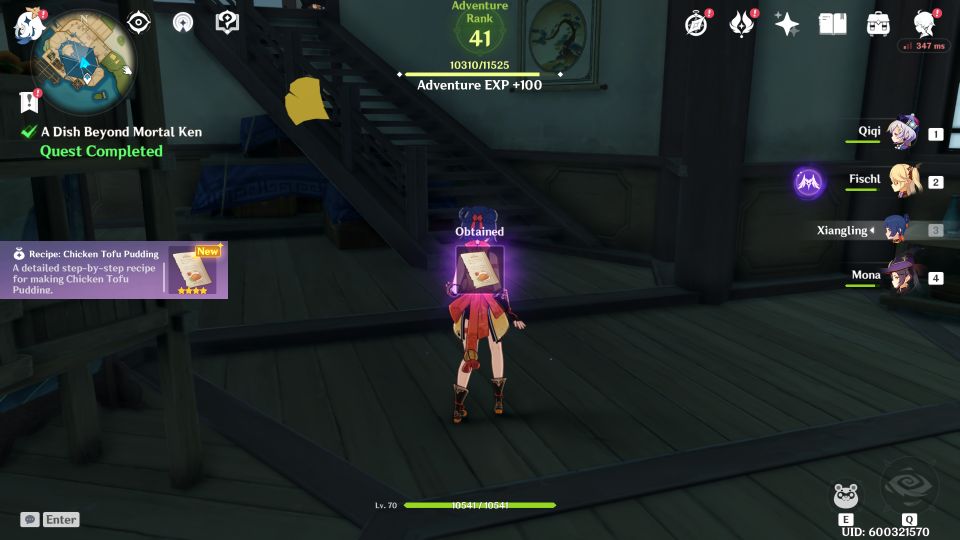 ---
Related posts:
Genshin Impact: Echoing Conch Locations On The Archipelago
Genshin Impact: Mysterious Islands Journey To The Unknown Walkthrough