ECHONet Neutrality is a side mission that is available in Pandora the 2nd time you're here in Borderlands 3.
The mission is to help an ex-gamer get rid of a bandwidth throttler possessed by the enemy.
This is a walkthrough of ECHONet Neutrality in Borderlands 3.
Recommended level: 30 and above.
Talk to Edgren
Speak with Edgren who is in Roland's Rest of Pandora.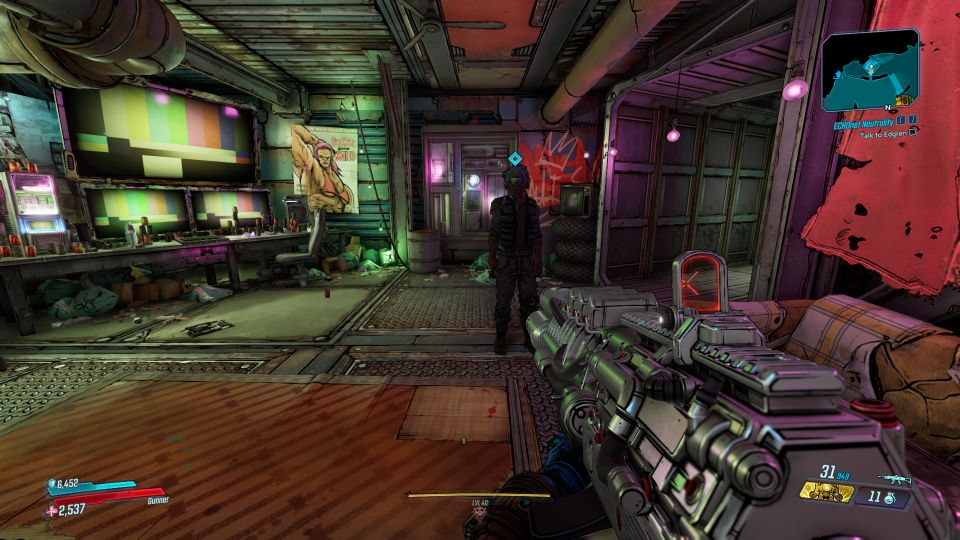 Locate UG-THAK
You need to locate the bandwidth throttler that is inside ECHONet Hub 37. It's a COV base.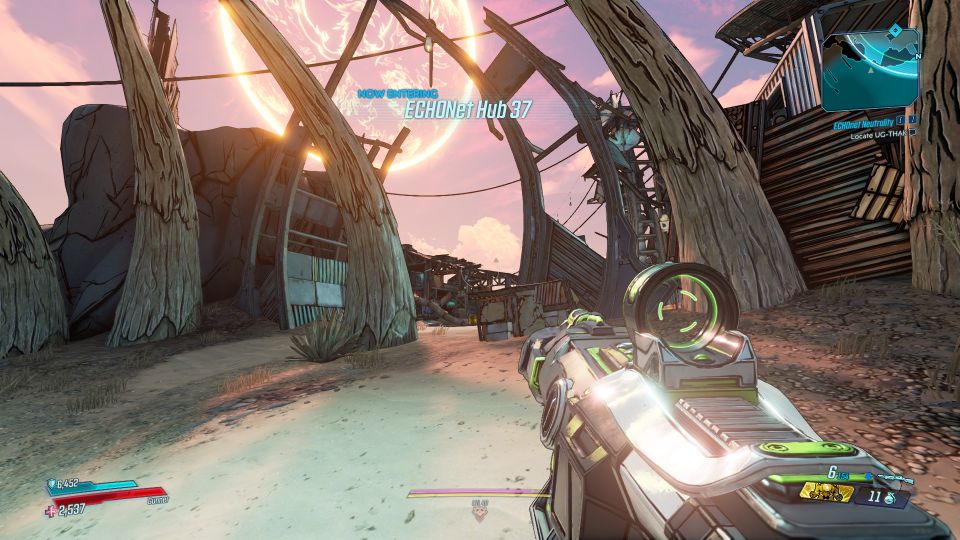 Get rid of the COV first.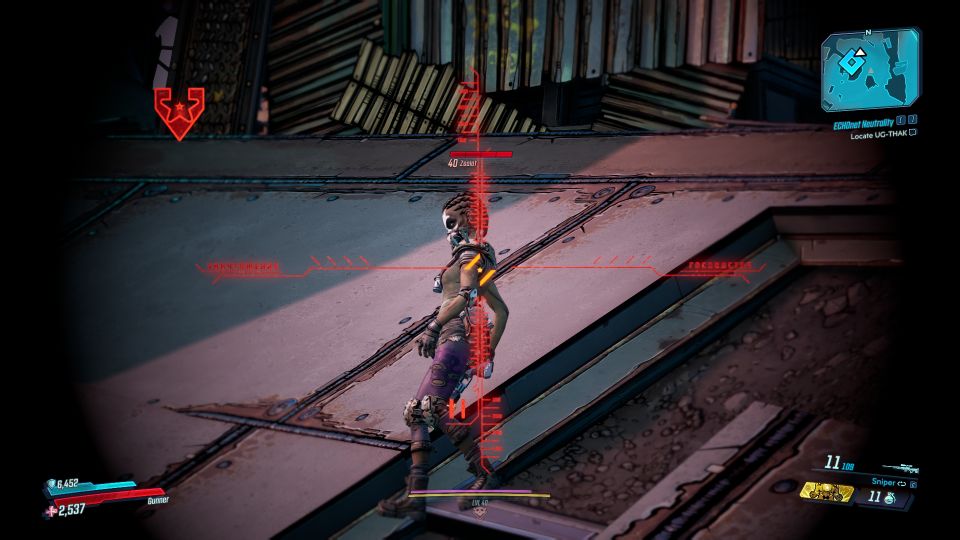 The UG-THAK is inside the bottom part of the tower. Destroy the wooden plank that's in the way.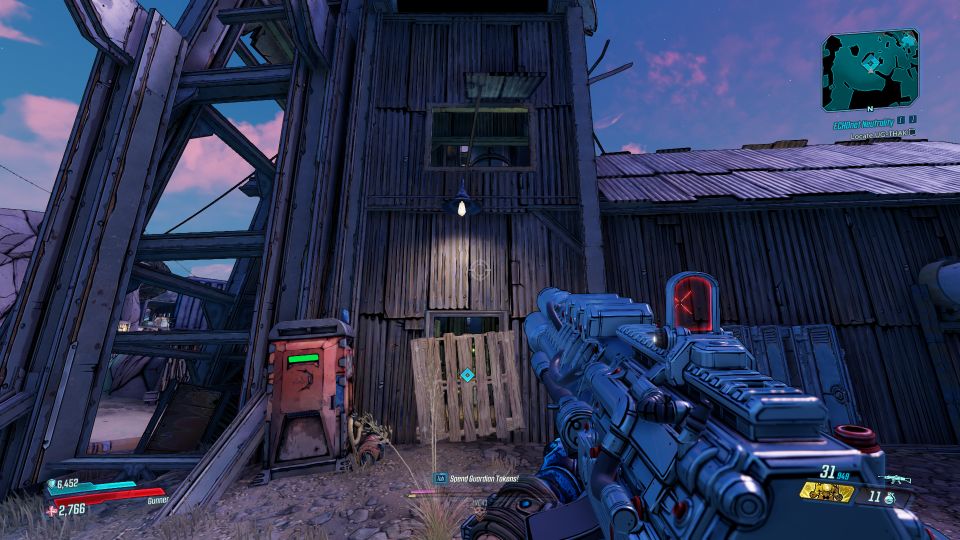 Enter the building and use the computer to locate the device.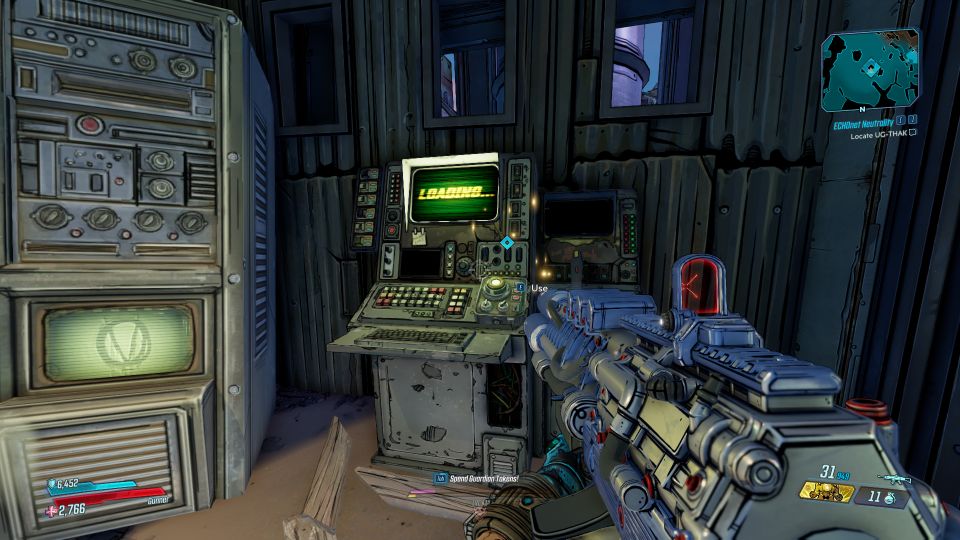 A separate door will open, and UG-THAK is in front of you. Try destroying it. It will be protected by firewall.
Kill COV
You will be ambushed by more COV people after attempting to destroy the UG-THAK.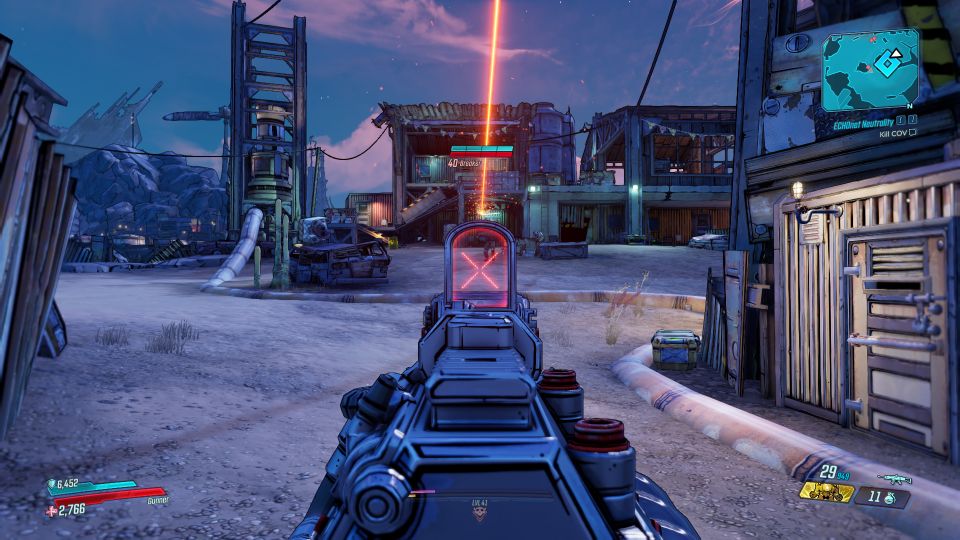 Take them all out. The real challenge lies with the Anointed as it has the highest HP.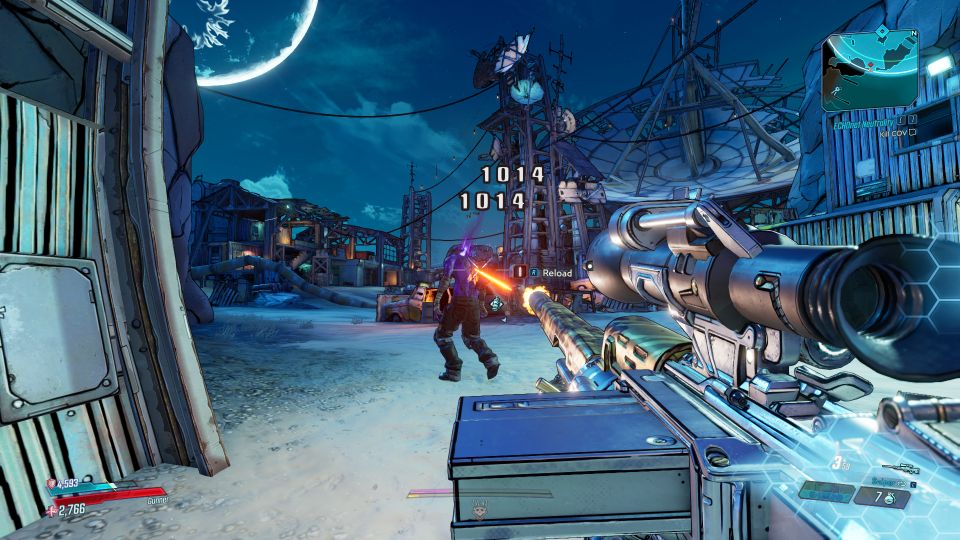 Open 5 tubes
You need to first open 5 tubes to disable the firewall. You may ignore the enemies and just sprint past them.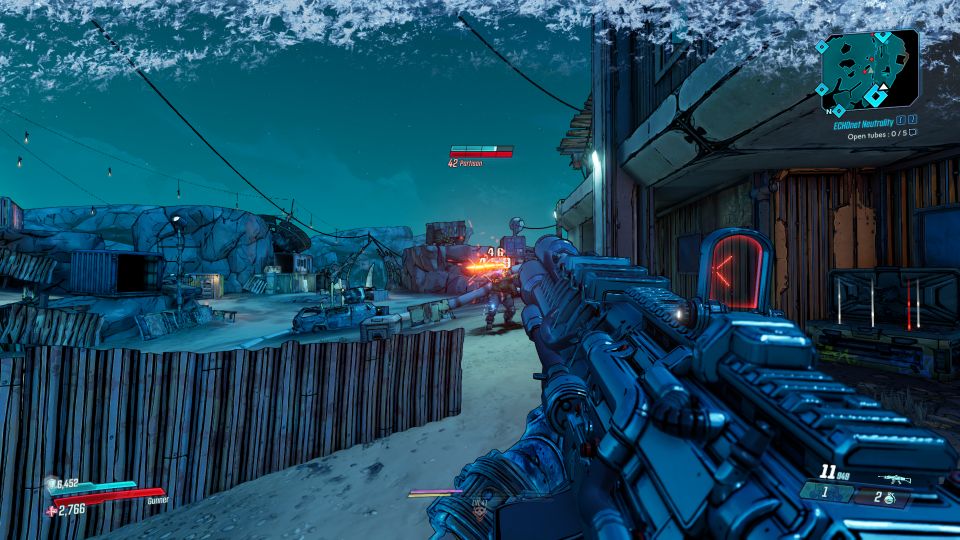 Turn the valves to open the tubes.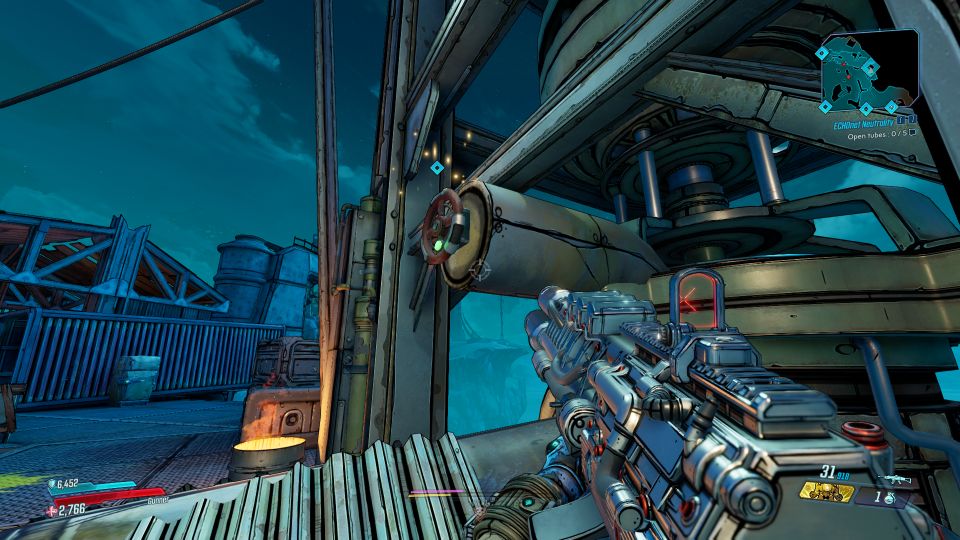 Destroy UG-THAK
Finally, you'll be able to destroy this bandwidth throttler.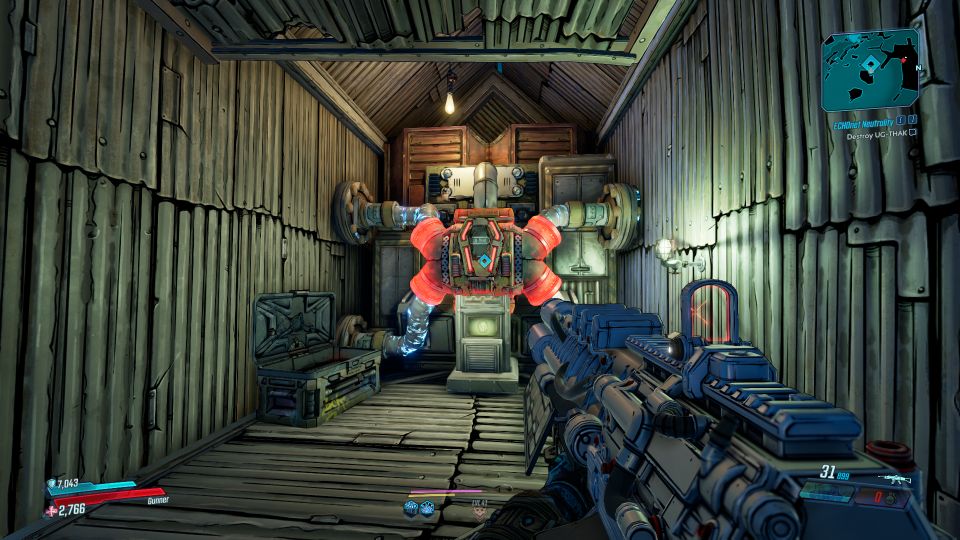 Return to Edgren to complete the mission.
You will receive cash and a sniper rifle.