In Disney Dreamlight Valley, you'll meet the villain Ursula at Dazzle Beach.
She will ask for your help to get rid of the energy blocking this cave by finding the orb.
Here's a walkthrough and guide of Ursula's quest in Disney Dreamlight Valley.
Talk to Ursula
To begin, explore the small cave that trapped Ursula. She's located at the corner of Dazzle Beach towards the northern side.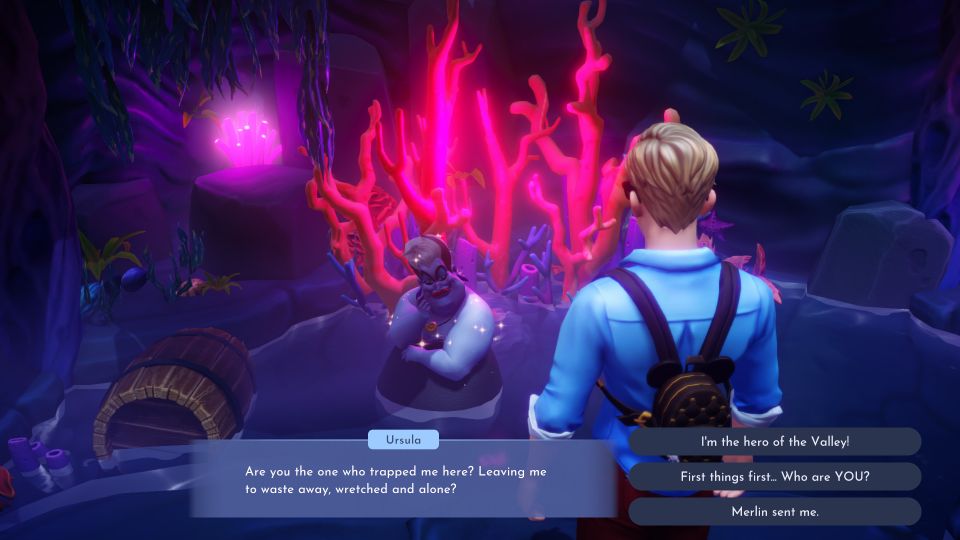 Then, go outside the cave and look for the entrance to the Mystical Cave which has a unique door.
Interact with the device in front of the door.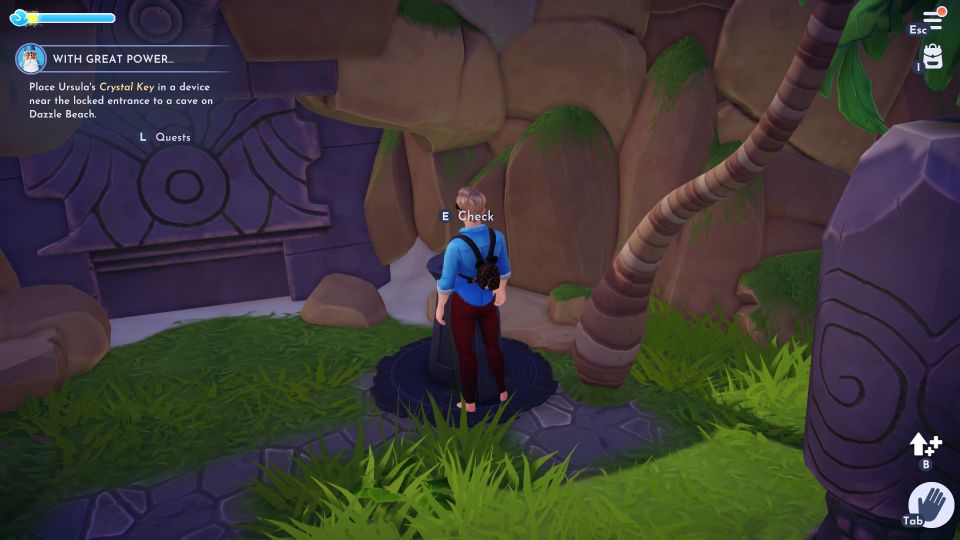 Remove the first magic gate
The first magic gate requires you to place three different gems on the three statues. The color of the light in front of each statue represents the color of the gems.
Green is peridot, blue is aquamarine and red is garnet.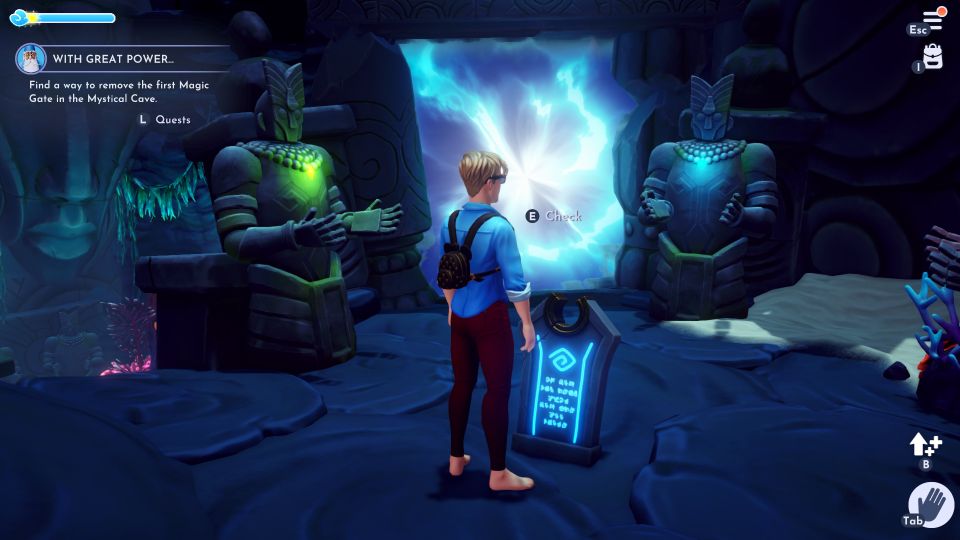 Remove the second magic gate
The second magic gate requires you to plant three seeds. The seeds are tomato seed (red and round), wheat seed (gold and brown) and carrot seed (underground).
You can buy tomato seed from the store at Dazzle Beach, wheat and carrot seed from the store in the meadows.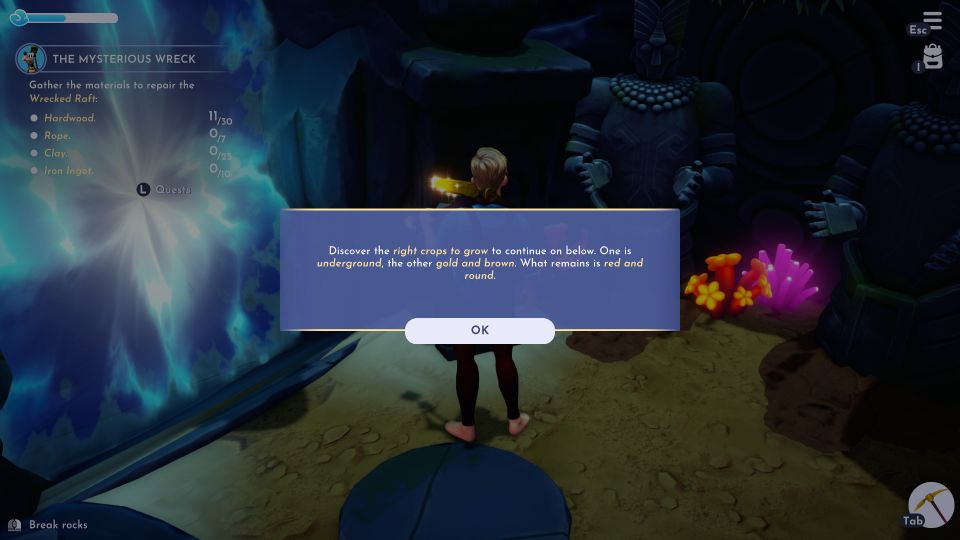 If you don't see the seeds in the store, it means you haven't unlocked the upgrades yet.
You can interact with the signpost at the stall to upgrade the stall a few times. Each time you upgrade you will unlock two items.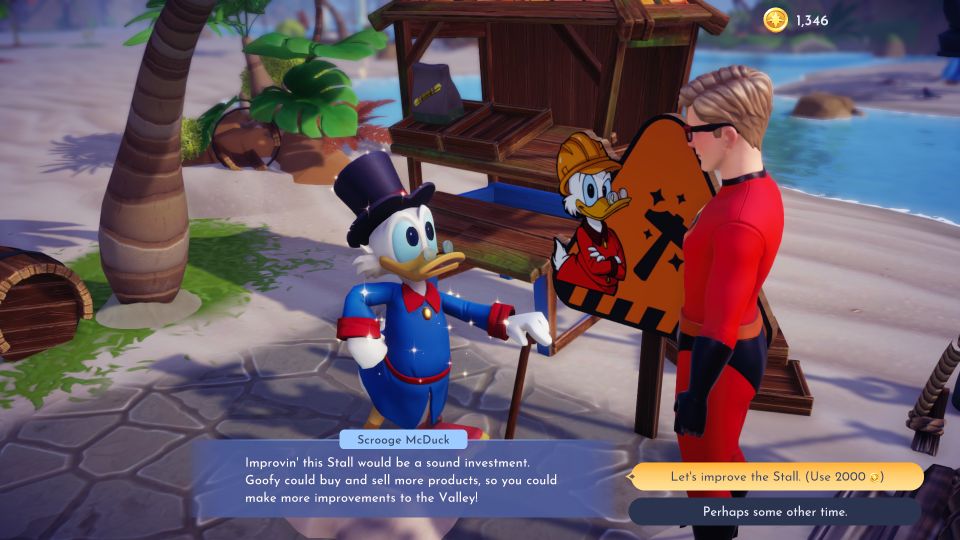 Plant all of the three seeds and water them until they grow. Once they've all grown the gate will disappear.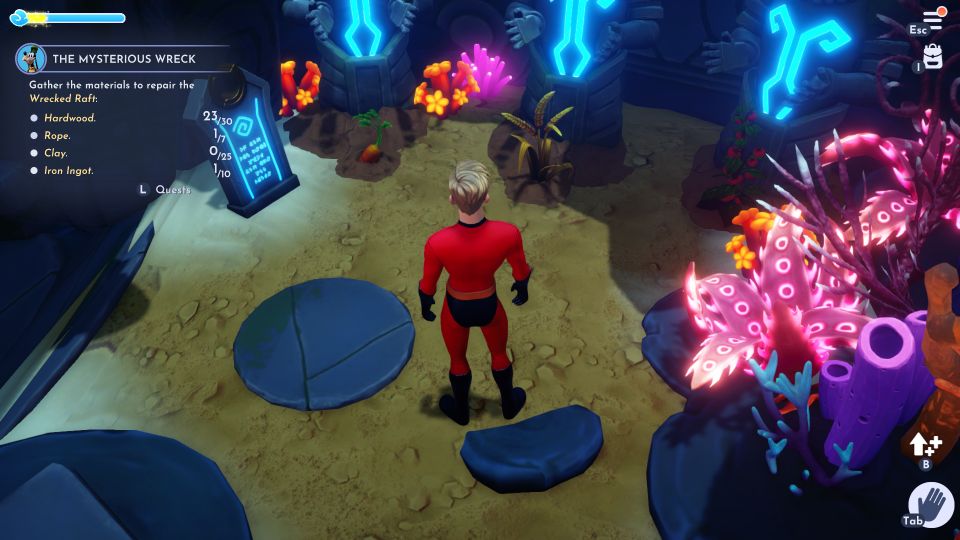 Remove the third magic gate
The third magic gate requires you to cook and eat what you have grown.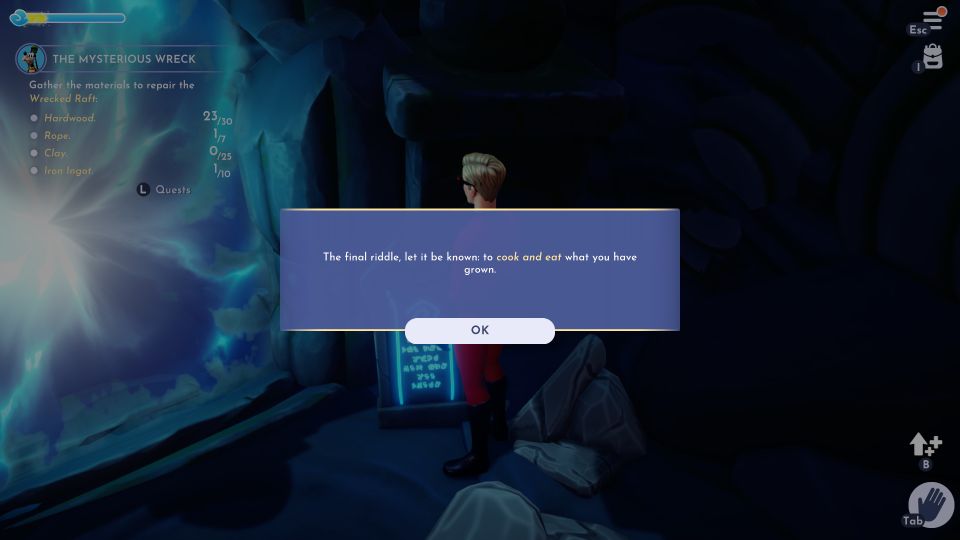 Harvest the wheat, tomato and carrot from the second gate.
Put all three of them into the pot and start cooking. You'll get a veggie pasta if not mistaken.
Remember to eat the pasta to remove the barrier.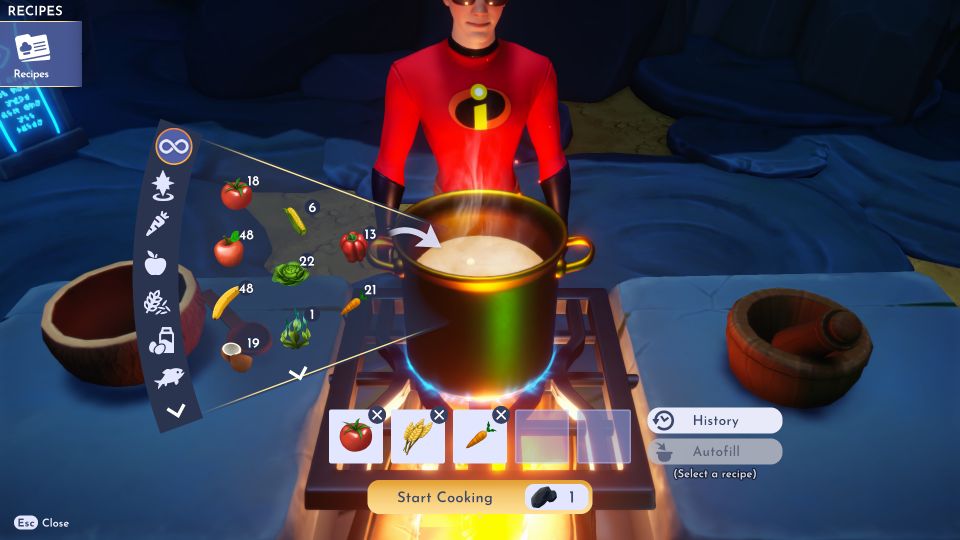 Get the magic orb
At the final area, you have to catch the orb that lies below.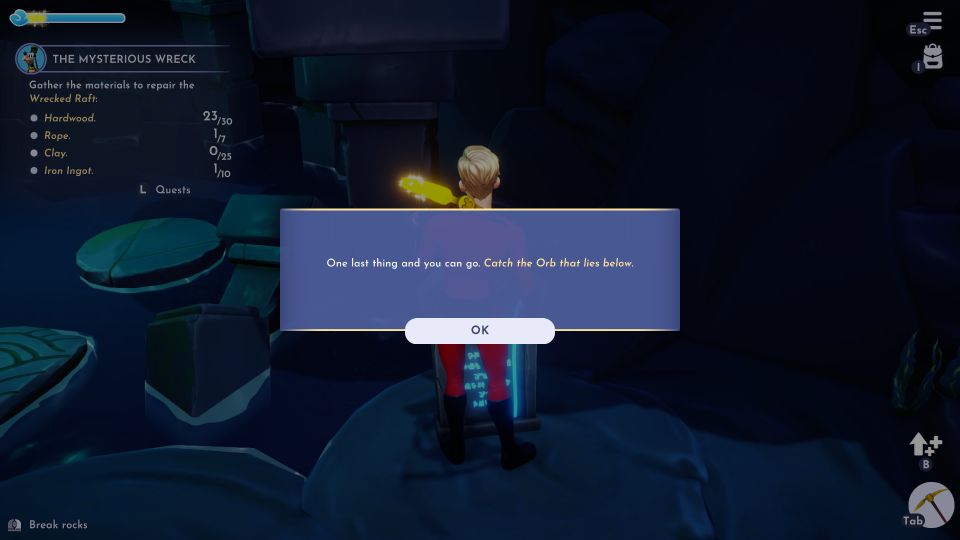 This simply means you fish for it.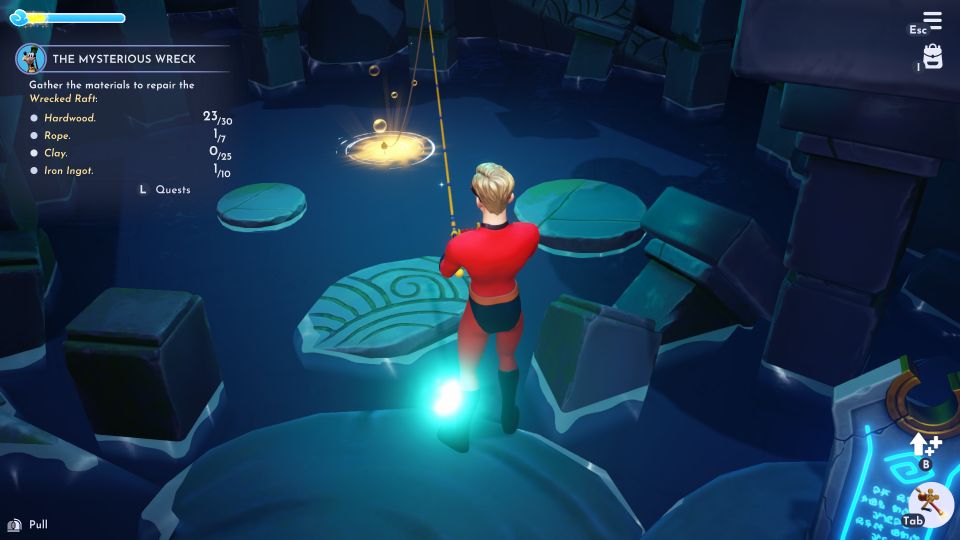 Place the orb at the pillar
Get out of the cave and place the orb at the pillar in front of the entrance.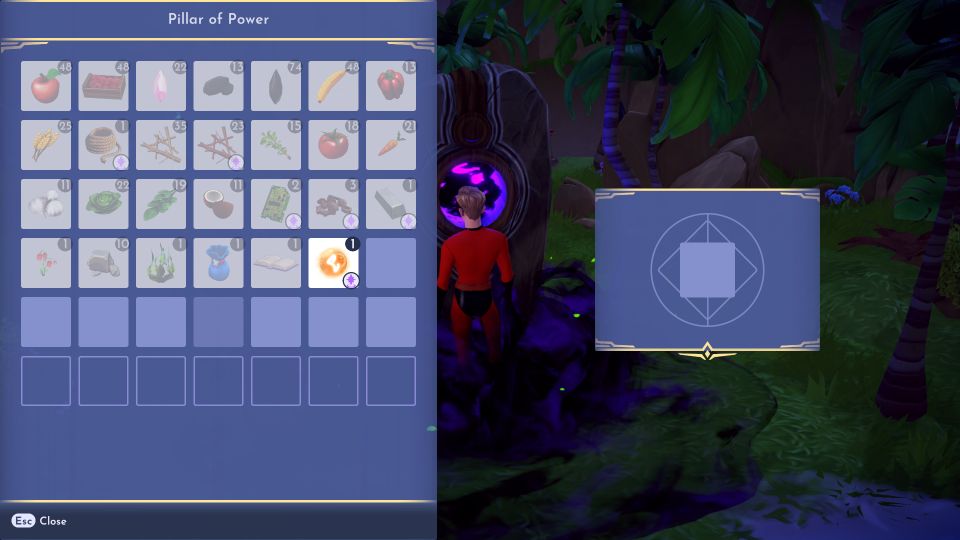 Return to Ursula to complete the quest.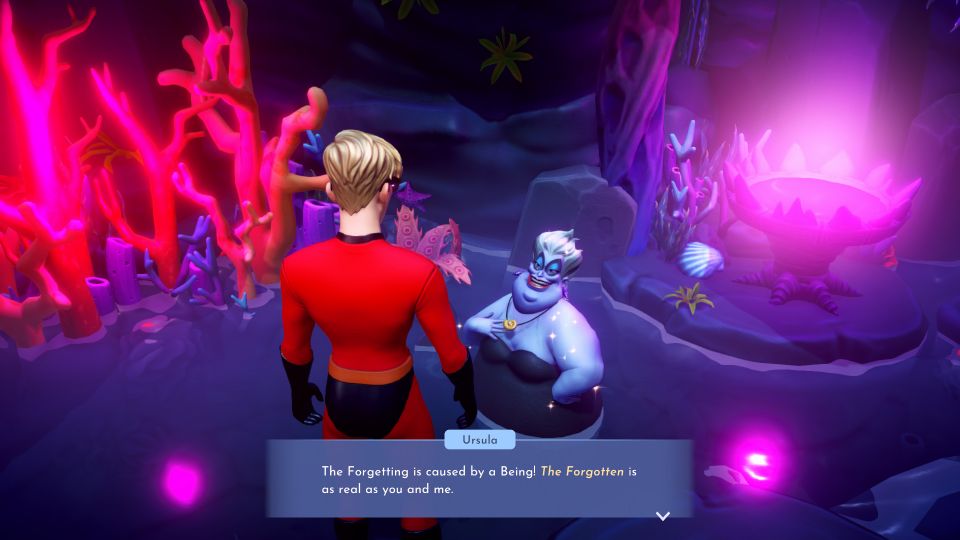 ---
Related posts:
Disney Dreamlight Valley: How To Break Large Sea Debris