In Disney Dreamlight Valley, each companion has their own line of quests.
Remy is one of the companions and helping him will unlock you more recipes.
Here are the locations of all three Remy's Recipe Books in Disney Dreamlight Valley.
To begin the quest, talk to Remy after he reaches level 4 of companionship. Then, talk to Mickey and get one of his memories. The locations are all contained in that memory.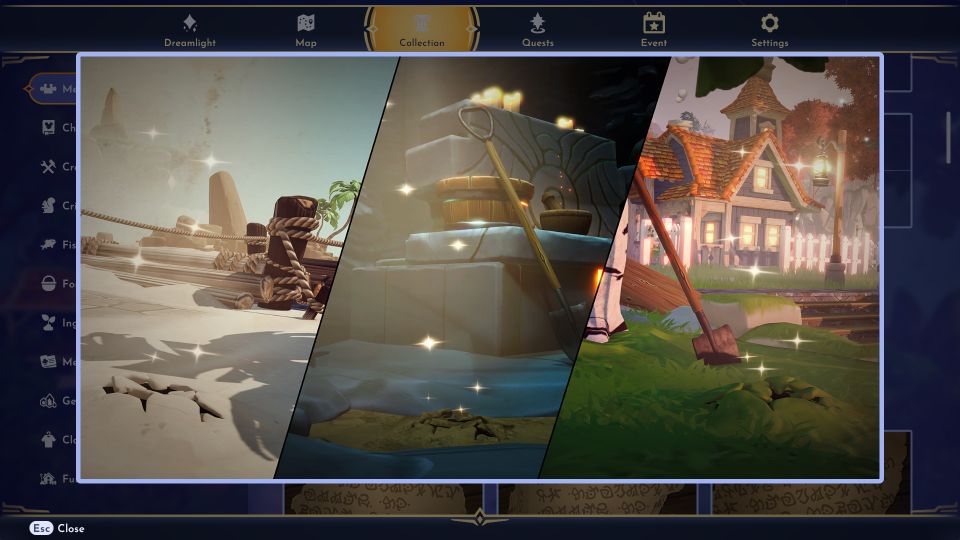 First book location
The first book is located at the southern part of Peaceful Meadow. The location is shown in the map below, marked by the player location.
It's just beside the steps leading from the beach to the meadow.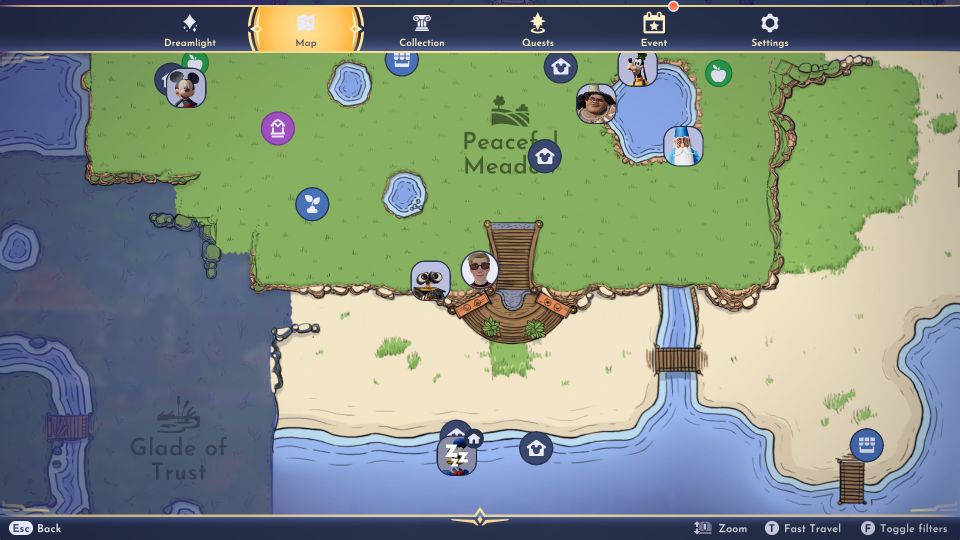 Use a shovel and dig the cracked part of the ground as shown below.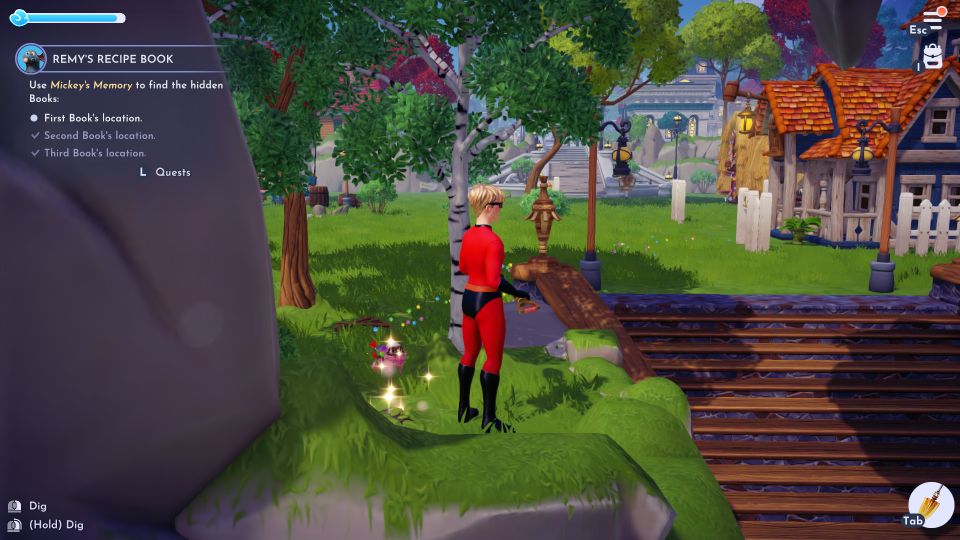 Second book location
The second book is located inside the Mystical Cave at the cooking stage. This cave is accessed via Ursula's quest.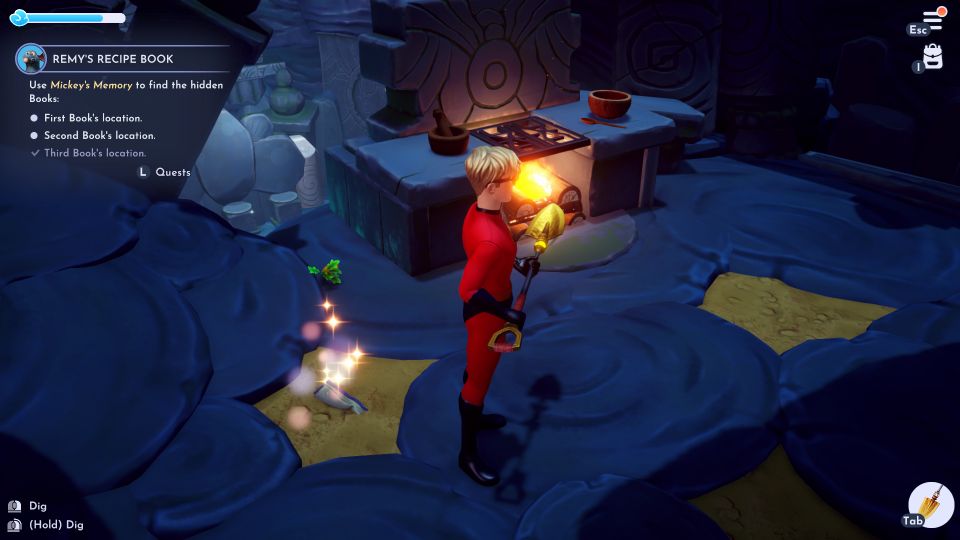 Third book location
The third book is located at the dock near the stall in Dazzle Beach as shown in the image below.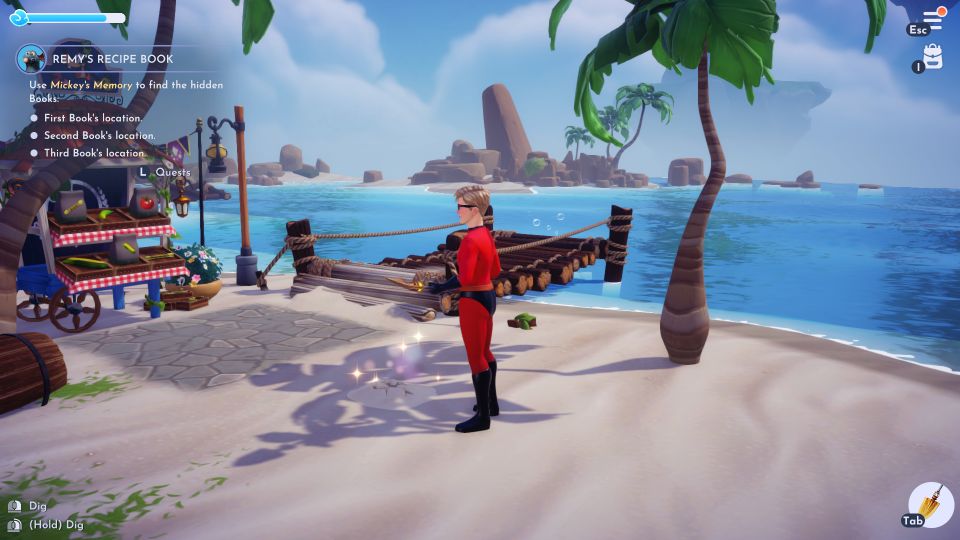 Learn new recipes
After you're done, you will learn the Peanut Butter Sandwich recipe and the Peanut Butter Waffle recipe.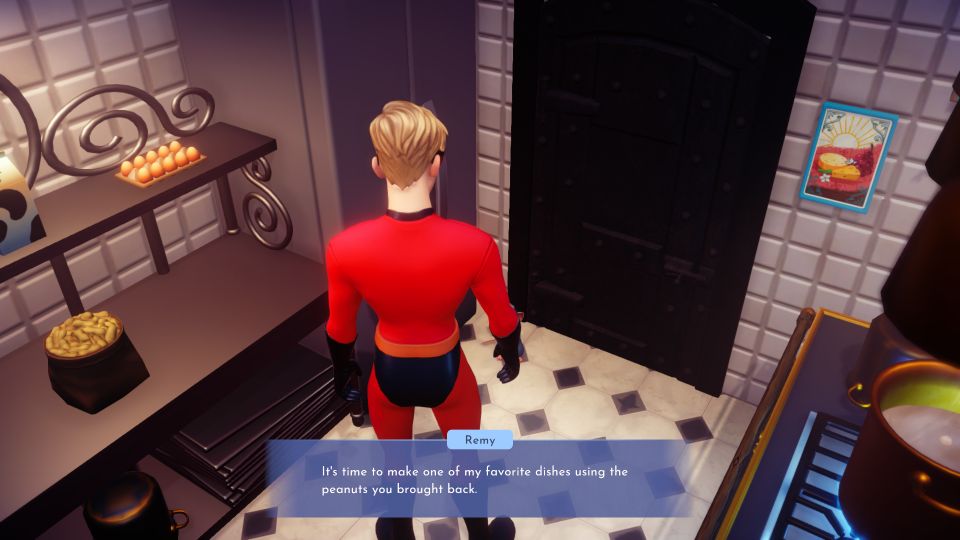 ---
Related posts:
Disney Dreamlight Valley: How To Break Large Sea Debris