In Dreamlight Valley, you'll notice many tree stumps all over the place, in many lands.
You can remove them but you have to do a certain quest first.
Here's how you can remove tree stumps in Disney Dreamlight Valley.
Start the Frozen Realm quest
First of all, you need to reach the Frozen Realm. The realm is unlockable at the Disney Castle for 4,000 Dreamlight. The door is located on the second level and it's the middle door.
Once you're in the Frozen Realm, you have to do the story quest to bring Anna over to your valley.
After Anna reaches your valley, you have to bring Elsa next. Before you can bring Elsa, you will be required as part of the quest to craft a shovel blade.
Make a shovel blade
This shovel blade upgrade allows you to remove tree stumps. The recipe is a book located inside Anna and Kristoff's house.
Once you know the materials required, you can craft it.
You need the following: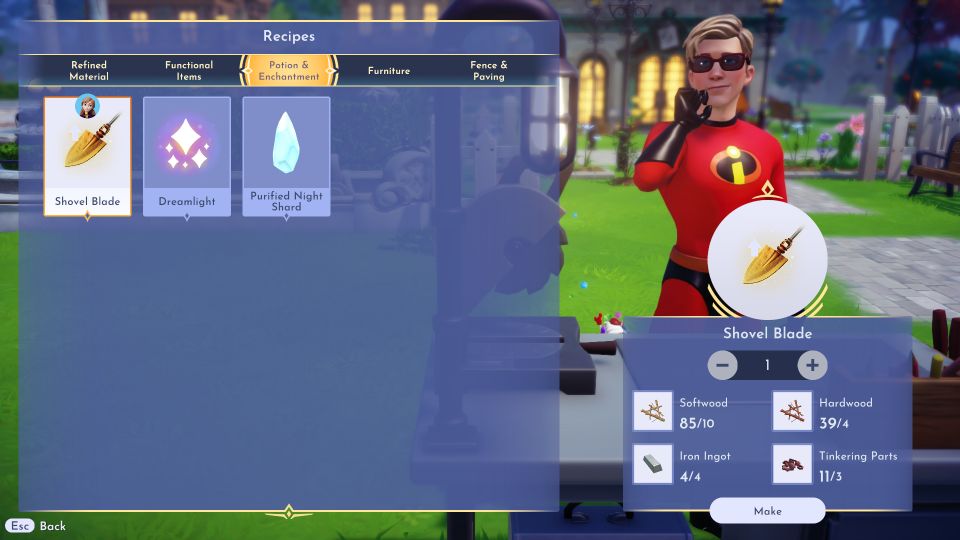 After crafting the shovel blade, go to your inventory and use it.
You can now remove tree stumps
After adding the upgrade, you can use your shovel to remove tree stumps all over the valley.
They will give you a lot of softwood, hardwood and so on.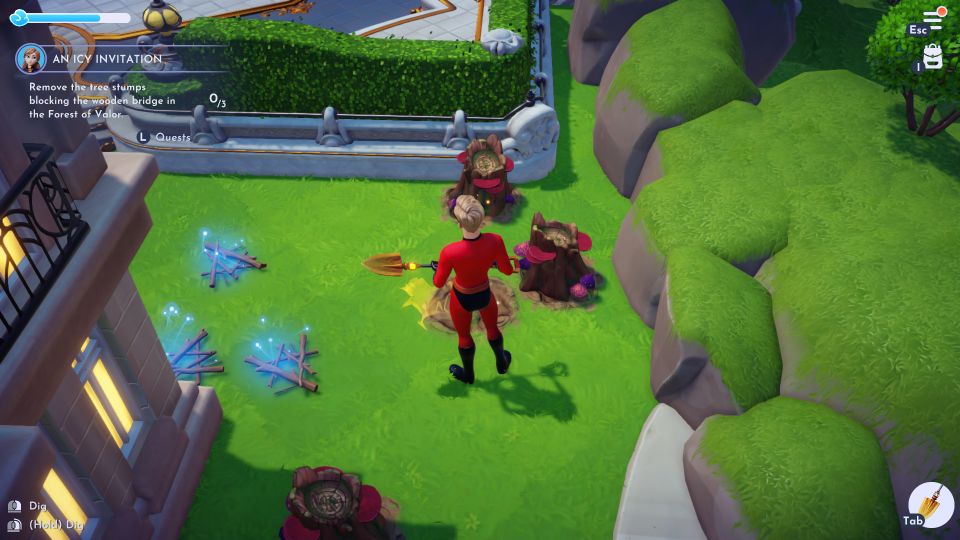 ---
Related posts:
Disney Dreamlight Valley: Remy's Recipe Books Location