Dogtown Saints is a gig in Phantom Liberty of Cyberpunk 2077.
Your objective is to rescue Anthony Anderson from the Scavengers.
Here's a walkthrough and guide of Dogtown Saints in Cyberpunk 2077.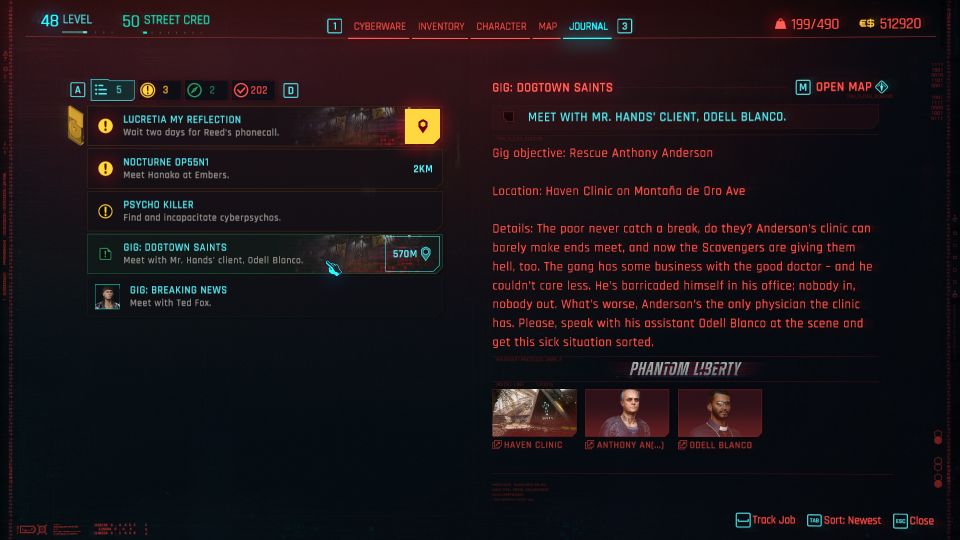 To begin the gig, head to the exact location as marked in the map below.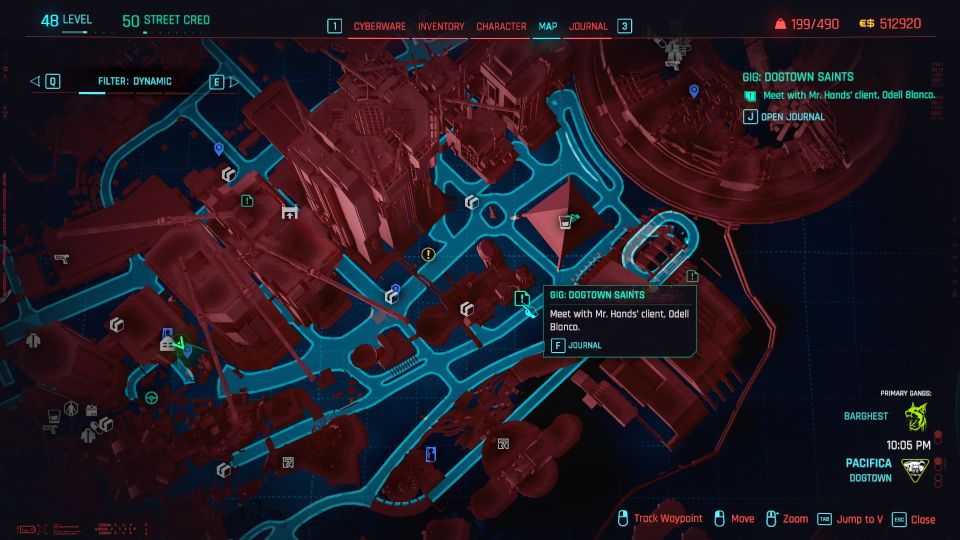 Talk to Odell
Look for Mr. Hands' client Odell Blanco.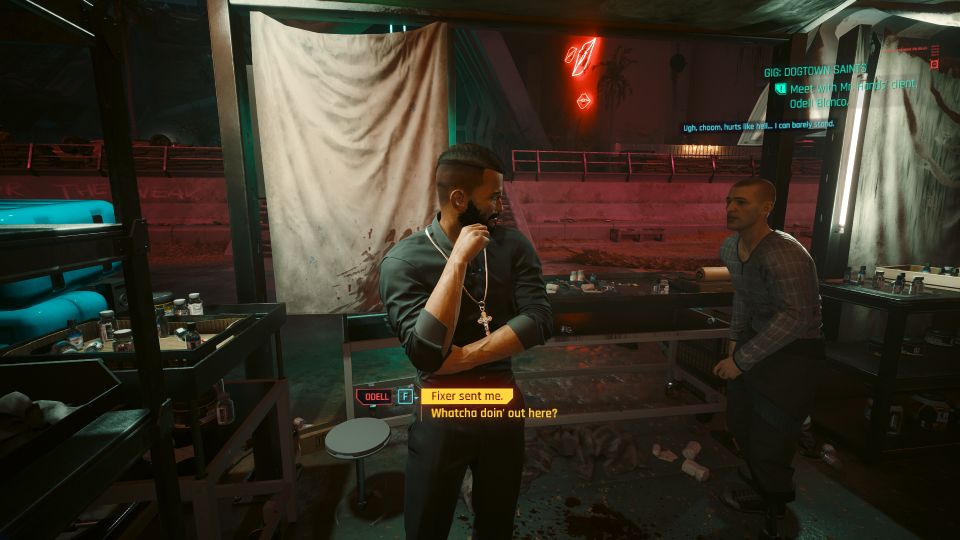 Find a way to the clinic basement
As the Scavengers took over the building, you'll need to find a way into the clinic basement. The front door can be opened with 20 Body if not mistaken.
Otherwise, go through the side. You'll see some Scavs outside and a big hole to enter.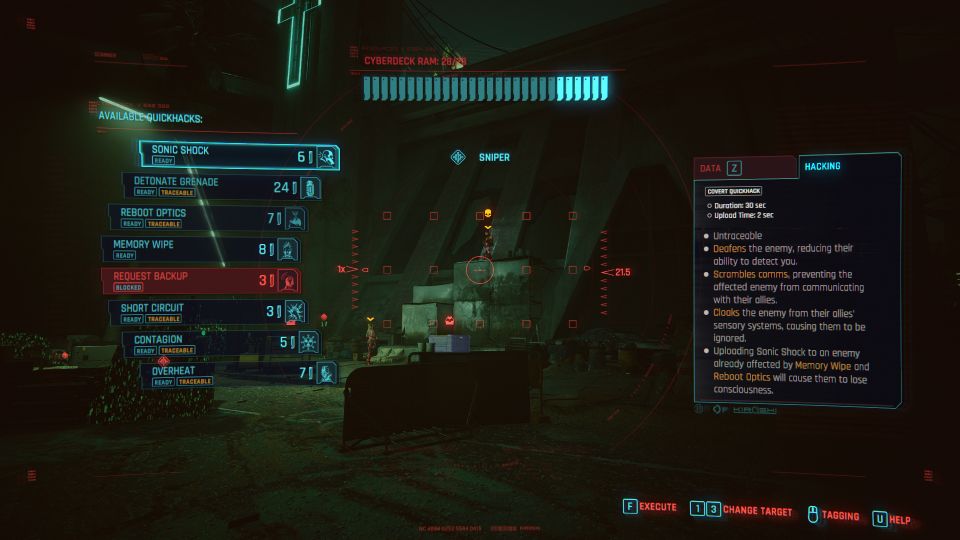 Inside, you'll meet even more enemies.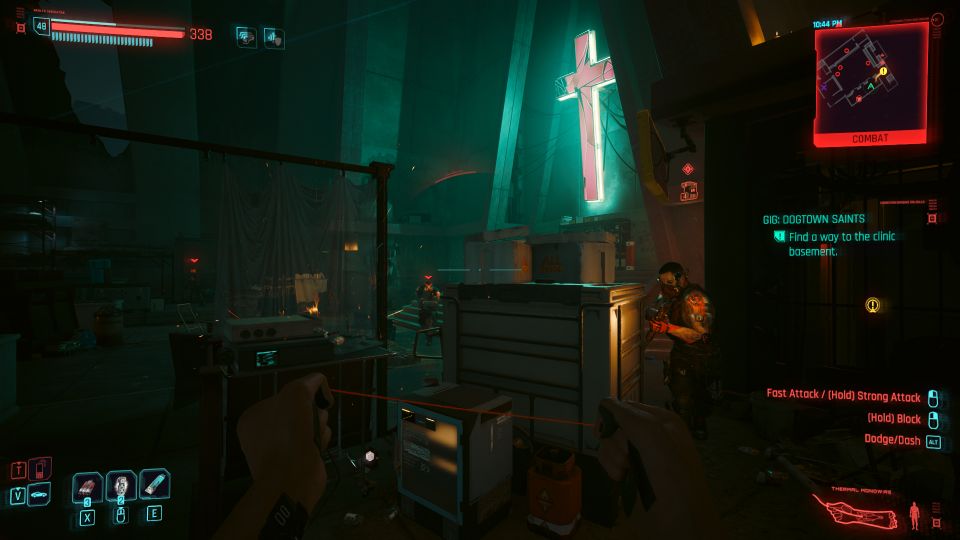 Proceed further in and take out the enemies. Find a path to the basement.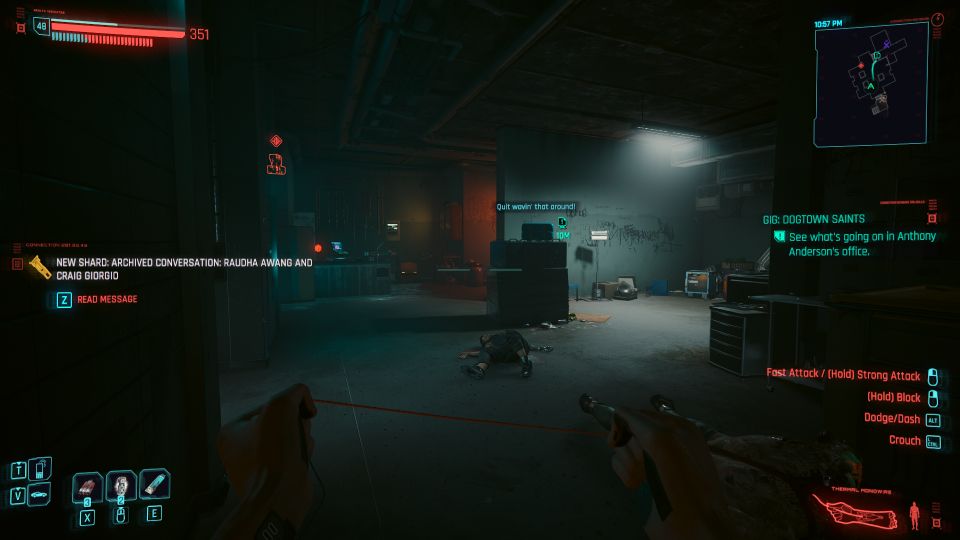 Deal with Nika
You'll then see Nika and Anderson in a room. You can either kill her or talk to her instead.
I chose to talk.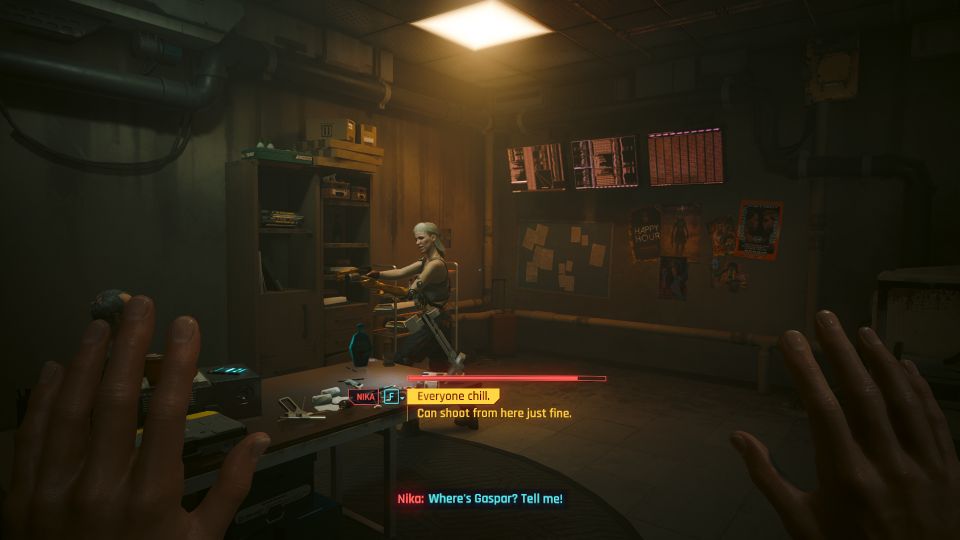 She'll start to interrogate Anderson and I chose to continue to let her be as she wants to know where her dead brother's body is.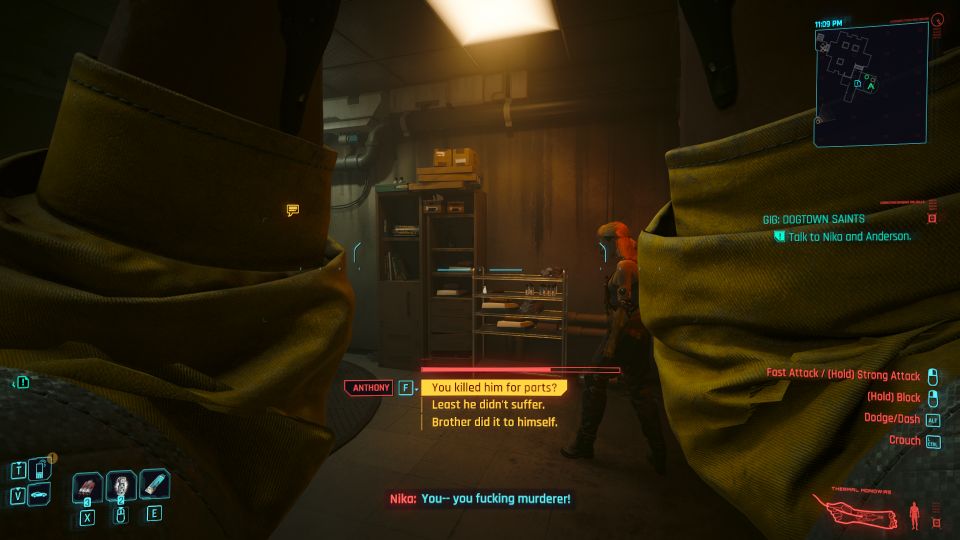 As she beats him up, I asked Anthony to give Nika her brother. He'll then tell her where the body is.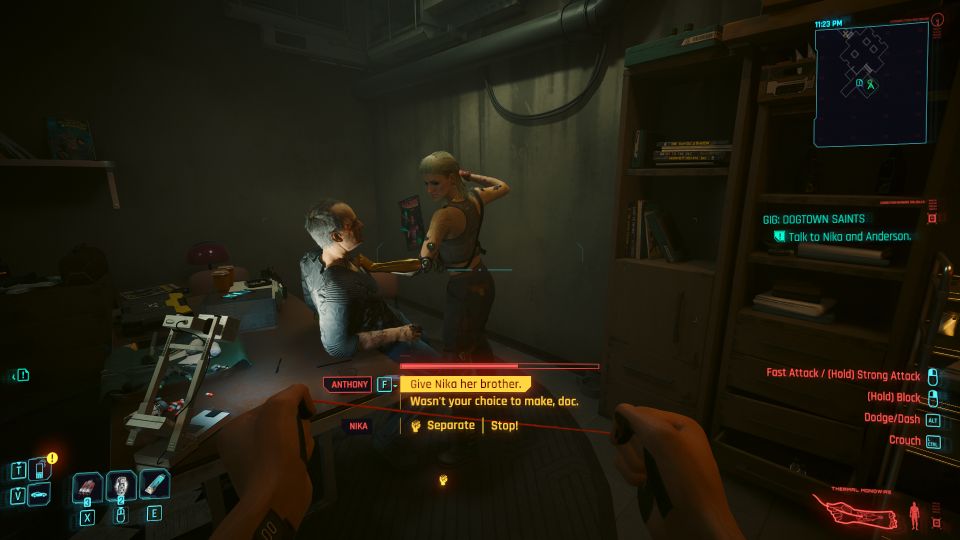 Talk to Anthony Anderson
Then, talk to Anthony Anderson on his values.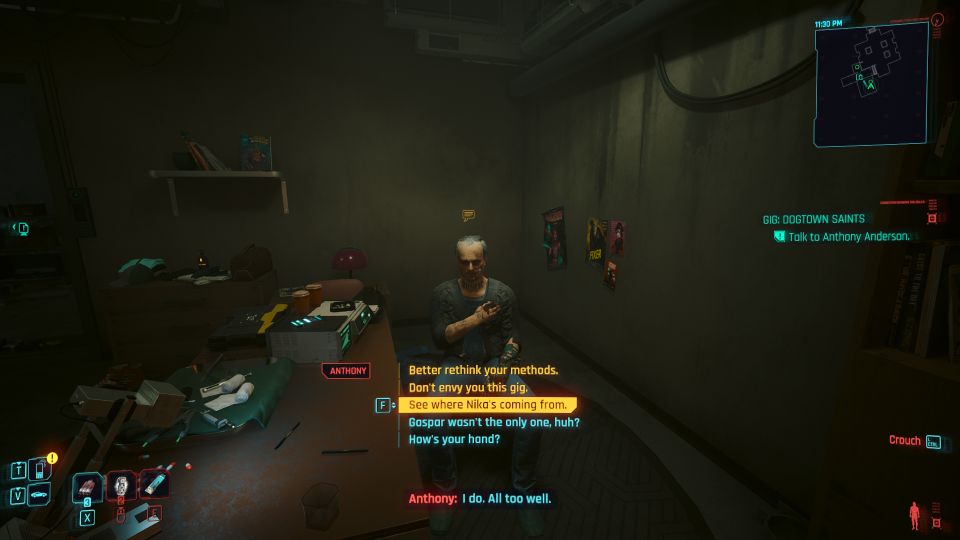 Leave the clinic
You can then talk to Johnny and Nika at her dead brother's room before leaving the clinic.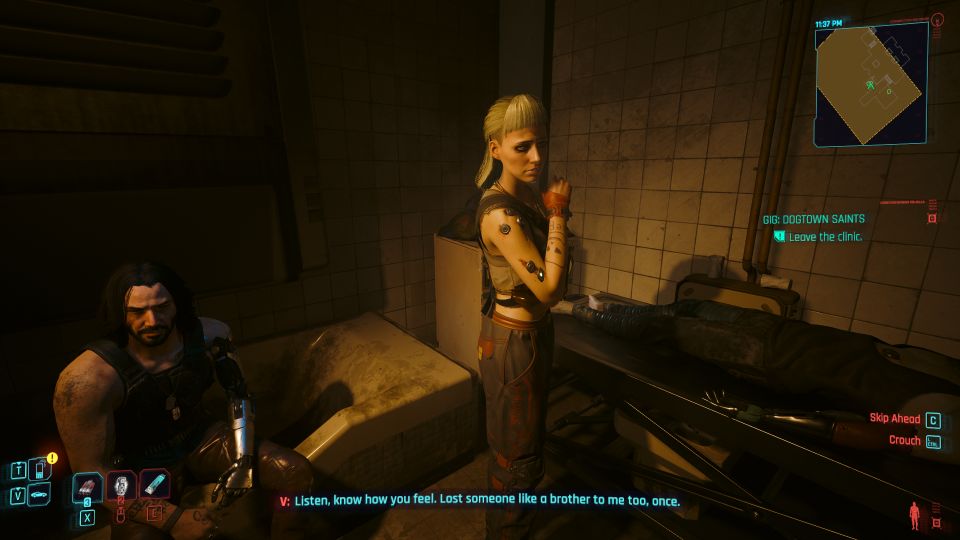 The gig ends here and you'll get 8000 credits.
You can talk to Odell again and he'll ask you to swing by for a chrome later.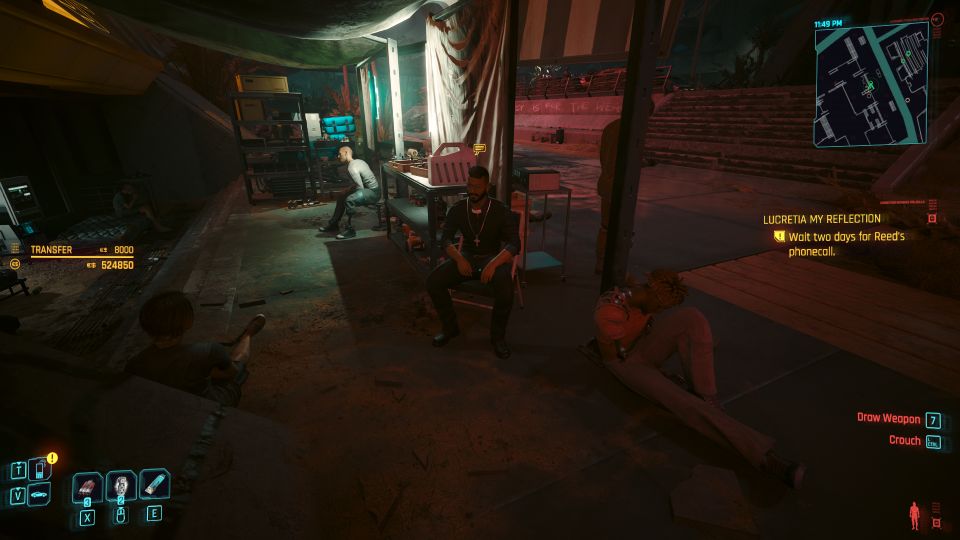 ---
Related posts:
Cyberpunk 2077: Lucretia My Reflection Walkthrough & Guide