Gear is nearly everything in the Dark Souls franchise, and with more than 50 weapons available in the game – easily the most in the trilogy – deciding on which weapon to invest your time wielding and upgrading is perhaps just as hard as fighting every monster in the game.
Even with the best gear, it's still hard to stay alive in this game, thanks to FromSoftware's love for making difficult games.
Below, in no particular order, we've rounded up some of the best weapons that Dark Souls 3 has to offer.
10. Uchigatana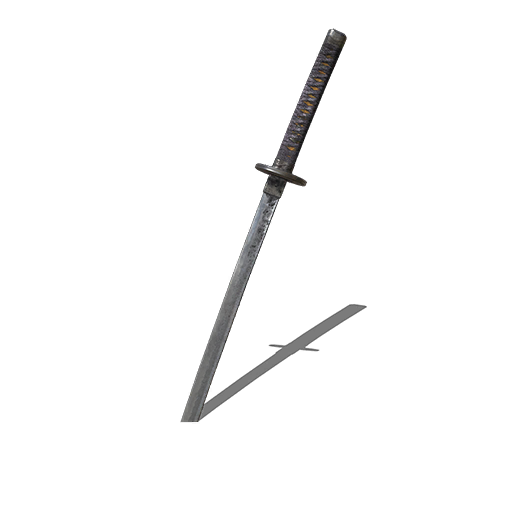 Just outside of the Firelink Shrine, a place that you'll get to within the first hour of playing the game, is the Sword Master. Now, this is a relatively strong enemy to kill, but it's well worth the effort because it drops one of the best weapons in the game – the Uchigatana.
You might not think much about the Uchigatana at first glance. After all, it is the first Katana made available to players in the game.
However, it's a potent weapon that can see you through your journey after multiple upgrades. Its high base damage, coupled with fast swings and ability to parry into strong blows, makes it an invaluable weapon to have.
Not only that, but the Uchigatana can inflict bleeding damage to enemies after being struck enough times, which is a pretty useful mechanic to have against other players in PVP.
Plus, you have to admit, the Uchigatana is a pretty awesome looking weapon to wield.
9. Sellsword Twinblades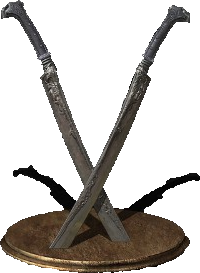 Another fairly basic weapon that, you'd be surprised can actually be pretty valuable well into the later portions of the game.
Stat-wise, the Sellsword Twinblades aren't the best. There's still a reason why they are a starting weapon for the Mercenary class after all.
However, what most players tend to overlook is the fact that the Sellsword Twinblades have high damage, with dexterity that can scale up to B-class, as well as the possibility to execute combos that can keep any enemy on their backfoot all throughout the game.
For Rogues and Thieves, there are very few weapons that we could recommend more than the Sellsword Twinblades.
To get your own pair of Sellsword Twinblades, you can find one in the Road of Sacrifices around the castle walls, just past the Black Knight.
8. Crystal Sage's Rapier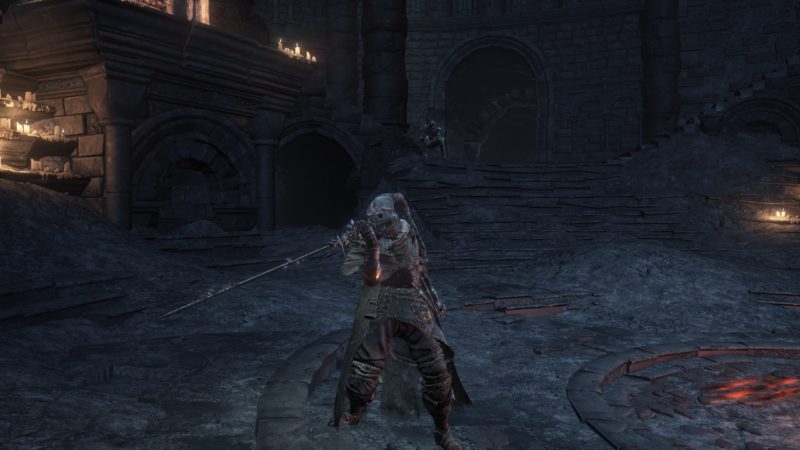 If you're going for a magic-oriented build, there are very few weapons in Dark Souls 3 that are better than the Crystal Sage's Rapier.
Although without infusion, the Crystal Sage's Rapier has a 50 Item Discovery attribute bonus, making it easier for you to farm rare items. But, more importantly, it comes with a high Intelligence stat right from the start.
In fact, it's one of the very few weapons in the game with such a high stat without any infusion, making it an excellent weapon for Pyromancers and Sorcerers alike.
As icing on the proverbial cake, the Crystal Sage's Rapier is, well, a rapier, and with upgrades, has the same attack speed and damage as other types of rapiers.
You can get this by trading a boss soul for defeating the Crystal Sage boss in the Road of Sacrifices. Make sure that you have a Transposing Kiln first, which you can get from the Curse-Rotten Greatwood.
7. Arstor's Spear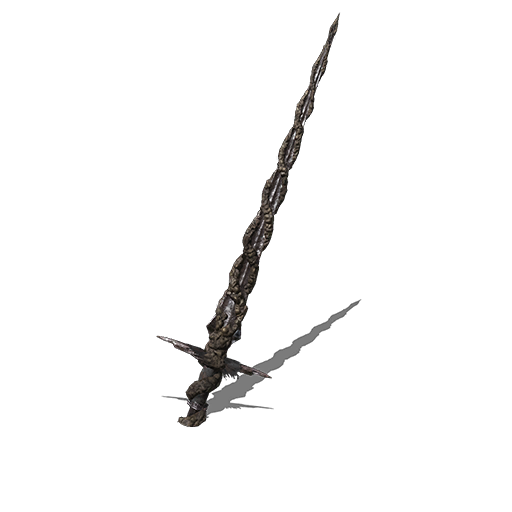 At first glance, Arstor's Spear wouldn't strike you as a standout weapon. In fact, it looks just like any other pike in Dark Souls 3, which the game has dozens of.
But, upon further inspection, Arstor's Spear is actually one of the very best weapons in the game, and not just in its weapon class.
With a decent move set, the ability to poison enemies on hit and a B rating in Dexterity once upgraded to +5, Arstor's Spear becomes a devastating, long-reaching, high damage spear that you can use to poke enemies with from a safe distance.
To get Arstor's Spear, you can trade for it using the Soul of the Rotted Greatwood and 1,000 souls.
6. Dark Sword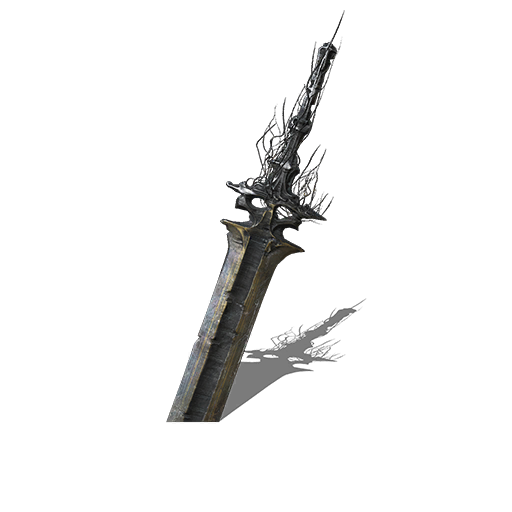 Once again, another unassuming weapon that can become a weapon of utter destruction in the right hands – and with the right infusion.
Fairly easy to farm off of the Darkwraiths found in Farron's Keep, the Dark Sword can be infused with pretty much anything, and can also use the Stomp Weapon art, allowing it to deal a lot of pain to whoever you point its blade at.
An extremely versatile weapon that can see you from start to finish, Dark Sword is especially great for Strength builds, as it scales to A in strength when applied with a Heavy Gem and upgraded to +10.
However, it can also be a potential weapon of choice for Sorcerers who want to go melee occasionally as the Dark Sword can also be infused with a Crystal Gem to receive a S scaling for Intelligence.
5. Butcher Knife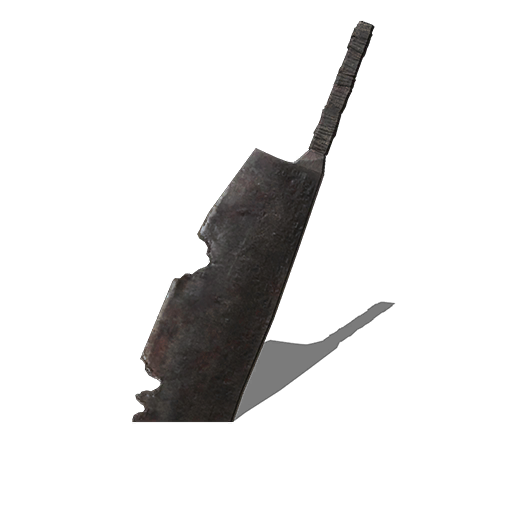 Next on the list of strongest or best Dark Souls 3 weapons is the Butcher Knife. Don't let the name fool you – this isn't your typical Butcher Knife, this is a big axe-type weapon designed to help you cleave through and chop up even the toughest of enemies.
The perfect murder weapon with a fitting name that also lets you gain back a portion of your health after landing a successful hit, the Butcher Knife and its excellent move set is one of the best weapons you can pick up for a Strength build character.
You can pick up the Butcher Knife from a named NPC who will ambush you while going on an optional path after going down the first drop in the Road of Sacrifices.
4. Fume Ultra Greatsword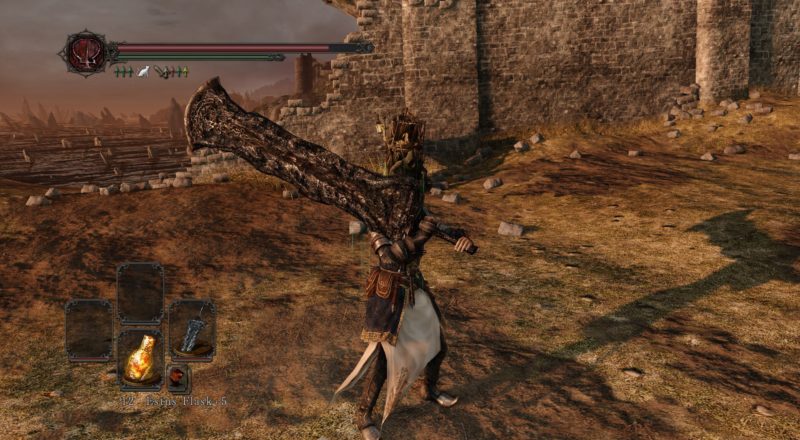 In Dark Souls 3, the most awesome looking weapons very rarely make for the best weapons to wield. They're good, and some of the weapons that made it on our list are admittedly pretty sick to look at, but they're not really what you'd refer to as the "best", in terms of aesthetics.
Consider the Fume Ultra Greatsword as one of the few exceptions. Although the Ultra Greatsword has already since received a nerf, it remains one of the most powerful weapons – and most intimidating weapons — in the game, giving you the ability to stagger and push back even enemies who are hiding behind their shields.
To wield your very own Fume Ultra Greatsword, just head on over to the Smouldering Lake and take down the Knight Slayer Tsorig.
3. Deep Battle Axe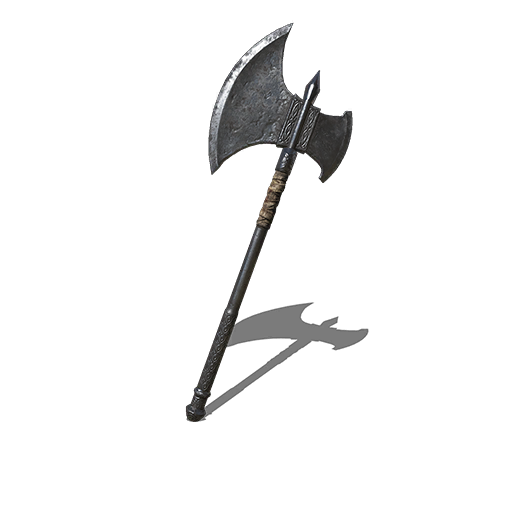 Don't confuse the Deep Battle Axe as the same Battle Axe that the Warrior class starts with. Although they're both technically the same, this version has been infused with the Deep Gem allowing it to deal Dark damage.
The Deep Battle Axe also comes with a skill that allows you to stun nearby enemies while buffing your attack.
The Deep Battle Axe is not a particular good late-game weapon as it tends to get outclasses by that point, but until then, there are very few weapons that are as good as it is, especially when you consider how easy it is to get.
You can get the Deep Battle Axe after defeating the Mimic just beneath the dragon on the High Wall of Lothric.
2. Zweihander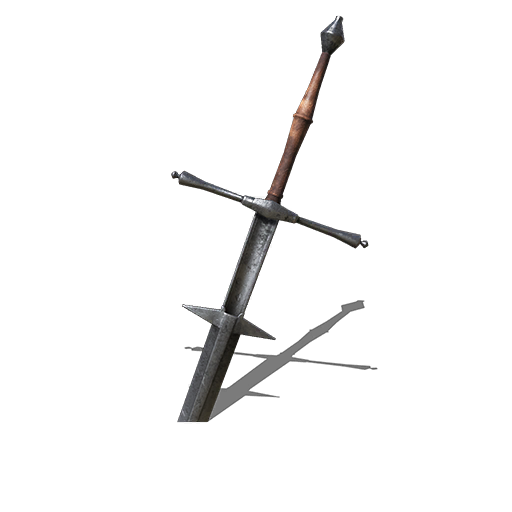 The Zweihander will probably be the first introduction most players will get when it comes to wielding Ultra Greatswords and it'll likely be hard not to fall in love with this heavy-hitting sword after first getting a taste of what it can do.
Infusable and buffable, the Zweihander might be what you'd consider "entry-level" but after repeated upgrades, it becomes one of the best weapons in the game, even when compared to the rarer weapons in its class.
To get the Zweihander, find Greirat in the Undead Settlement and ask him to go back to Firelink Shrine. Afterwards, give him a Lorreta's Bone and you can buy the Zweihander off of him for a small price of 6K souls.
1. Claymore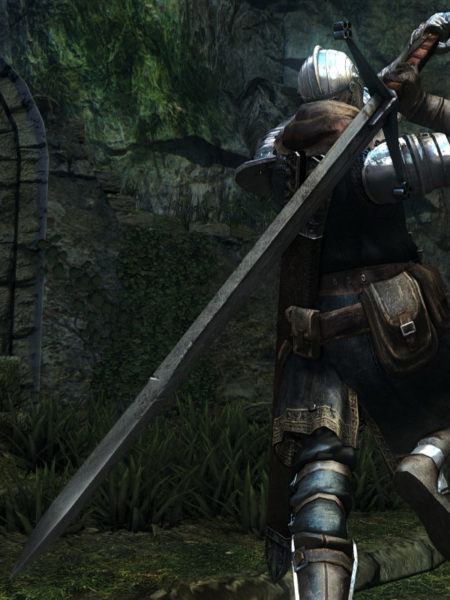 The Claymore is a fan-favourite for a good reason, and it's not just because it's used in a lot of the promotional art for the game. Rather, it's because, even though it is pretty much a starting-level weapon, it scales well enough with upgrades and infusable so you can make it fit whatever type of play-style you prefer.
Paired with a passable move set and versatility as a damage-dealing dual-wielding sword, and a high-speed weapon when used in one hand, Claymore is a powerful weapon for anyone looking for something basic that they can use to play through the game from start to finish.
Get your own Claymore in the far-left corner of the top platform over at the High Wall of Lothric, right around the area where you can see the Dragon breathing fire.
In a nutshell
Keep in mind that in Dark Souls 3, there doesn't exist what you'd normally refer to as an end-game weapon. Every weapon's stats have been carefully normalized, so they're all equal, give or take, especially when you factor in upgrades, and infusion.
What's perhaps more important than picking a weapon is choosing a weapon type and sticking to it, as well as building your character properly so you don't end up seeing the "YOU DIED" prompt far more often than your sanity can take.
Hopefully this list of best Dark Souls 3 weapons have been useful for you guys. We understand that players have different opinions on what constitutes the top weapons and this article only reflects the writer's opinion.
---
Related articles:
The Looker: Puzzle Guide, Walkthrough And Tips