Bad Reception is a side mission that is available in Pandora of Borderlands 3.
The mission is to help Claptrap get a few options to replace his antenna.
This is a walkthrough of Bad Reception in Borderlands 3.
Recommended level: 5 and above.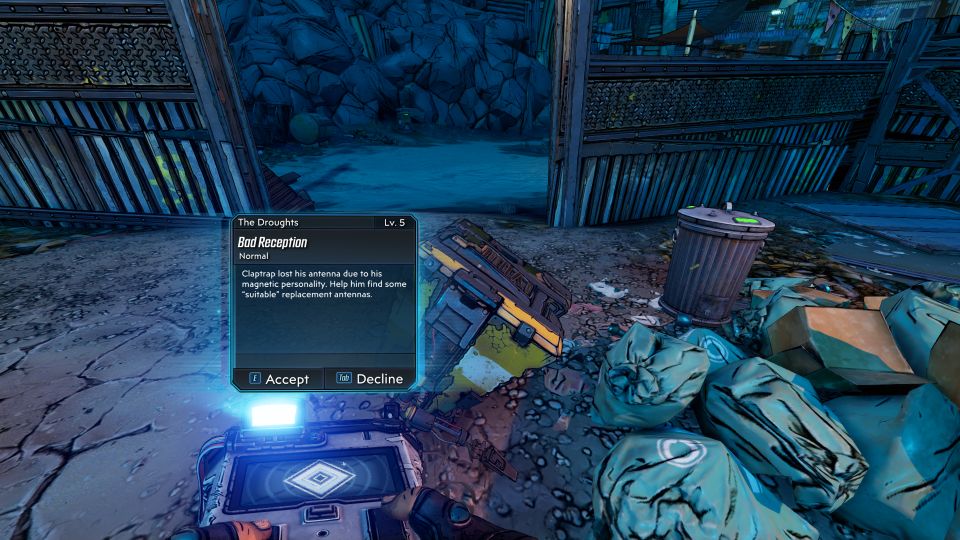 Collect wire hanger
You have to collect 4 or 5 things in total. The first is the wire hanger.
To open the trap door, jump from above and press 'crouch' when landing.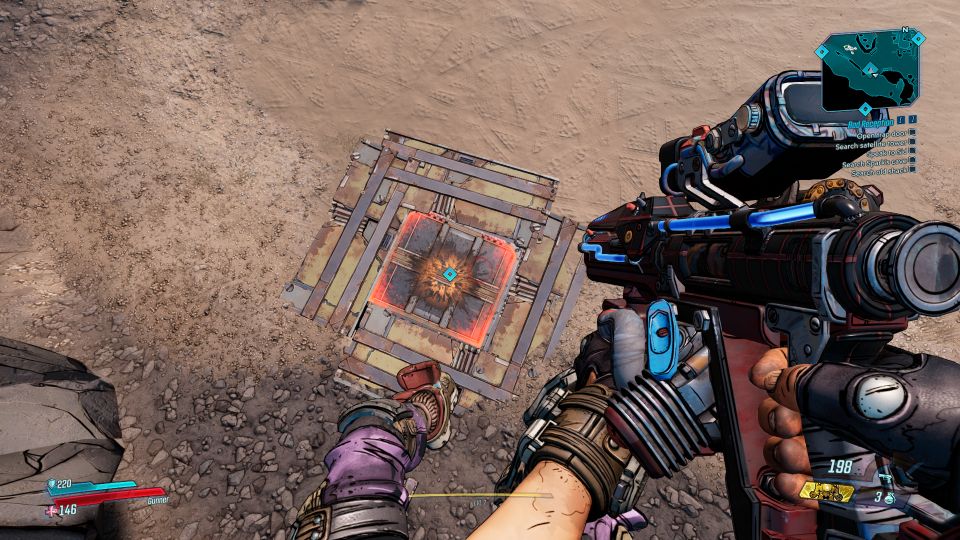 Grab the wire hanger from the end of the room.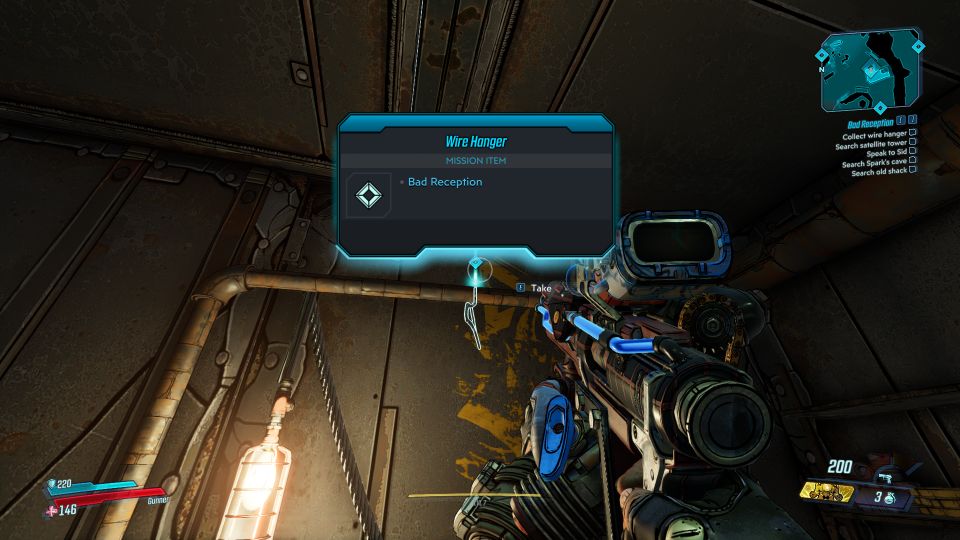 Collect spark
As for the spark, you will reach a cave. Inside, you'll find sparks all around.
To get rid of it, shoot the device inside the cave, at the target.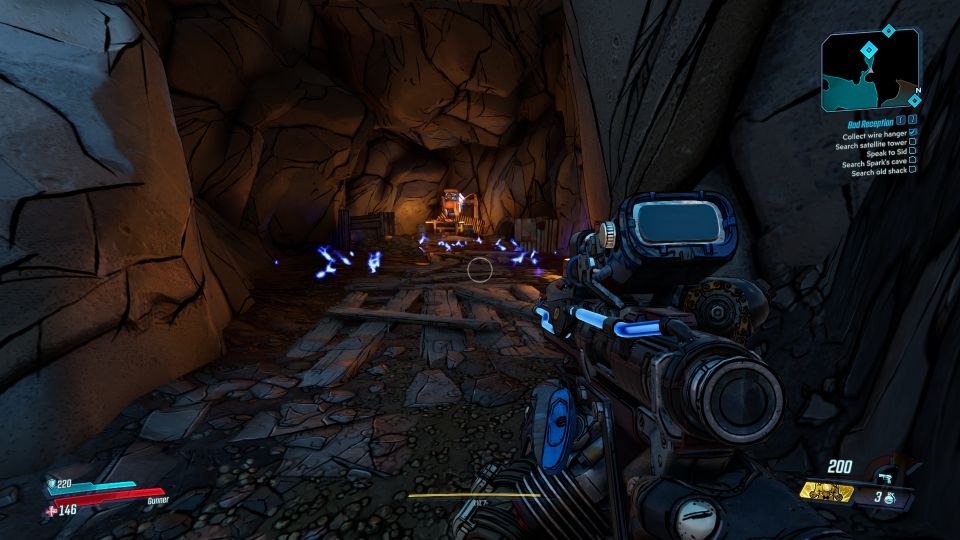 Pick up the spark from the dead COV's head.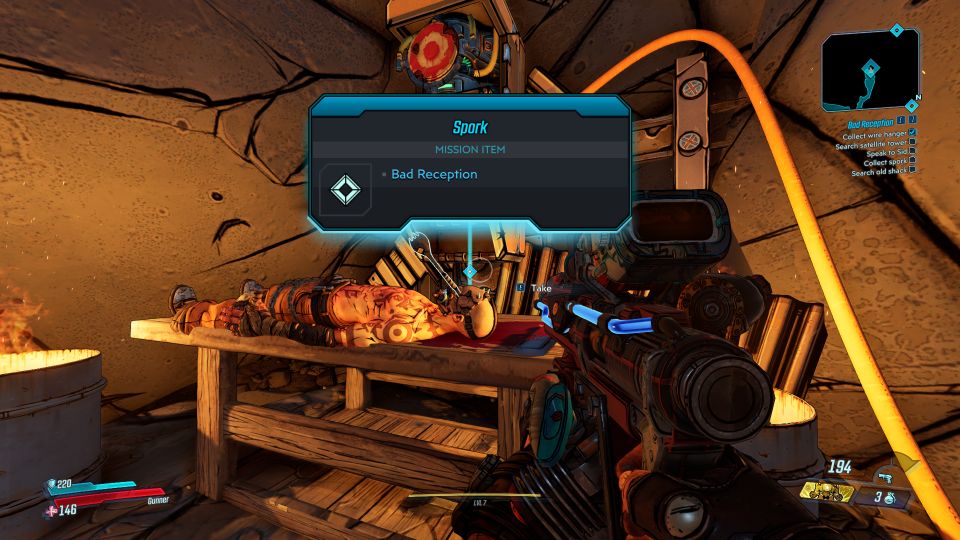 Get antenna
The next item is a regular antenna. To get it, climb up to the satellite dish. Destroy the dish.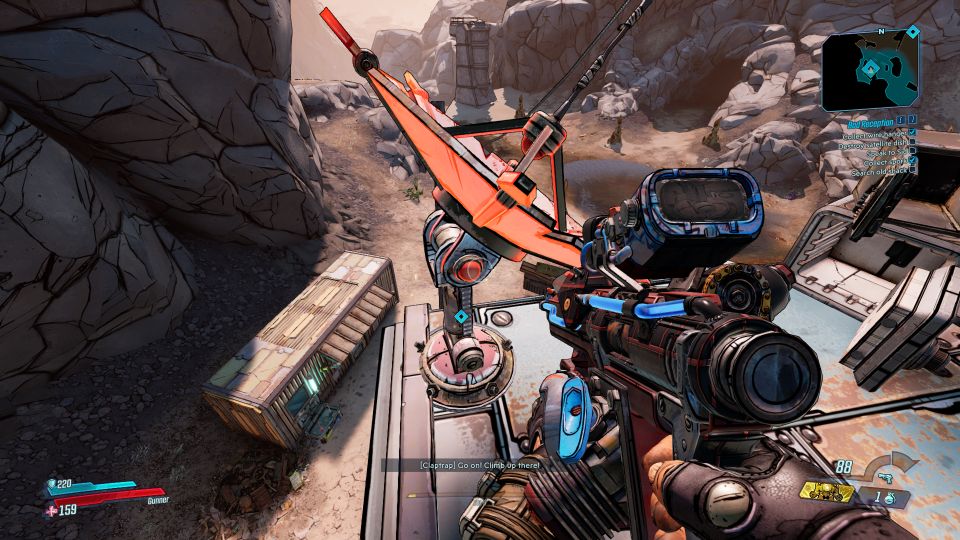 Pick up the antenna.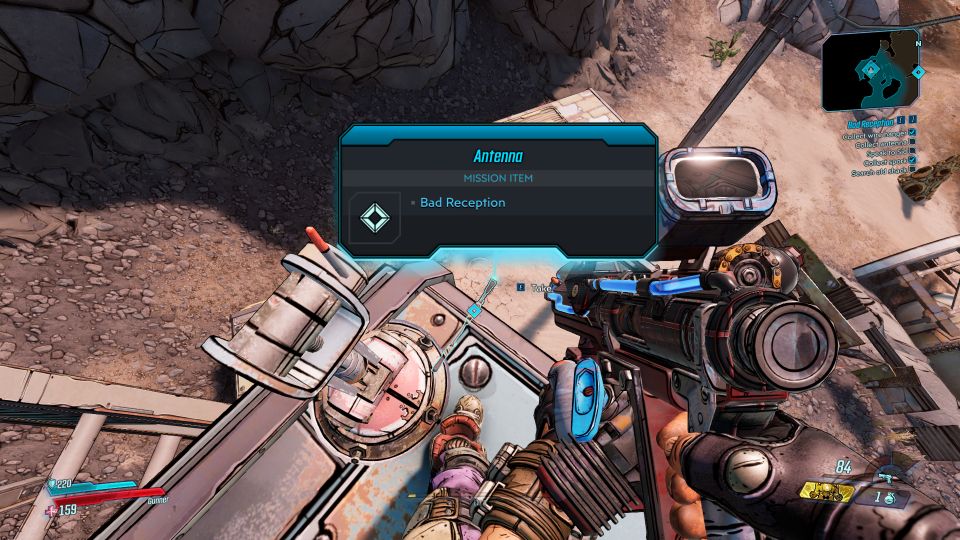 Speak to Sid
The fourth item is on the head of a COV member (Sid). Speak with Sid.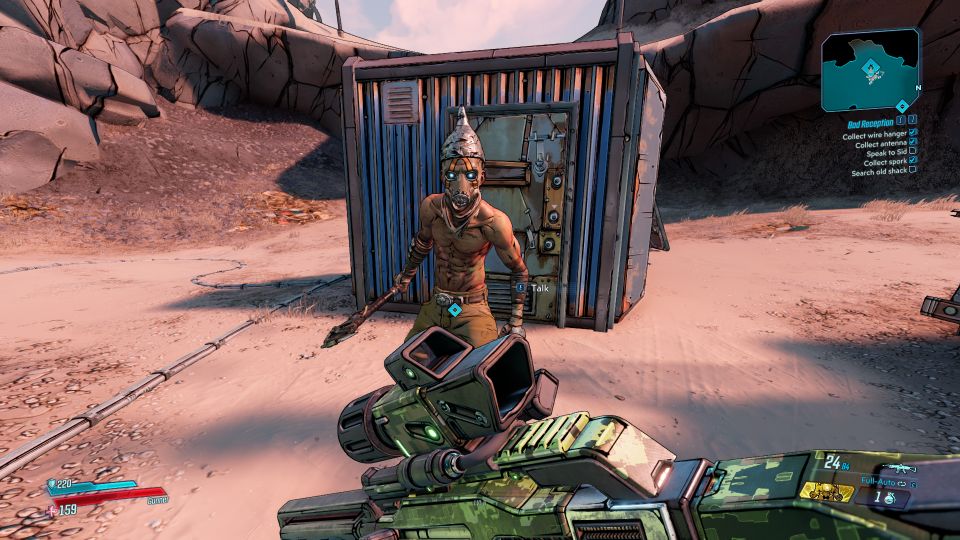 He'll ask you to get rid of the sound. Destroy the satellite dishes in the area.
There are 3 of them in total.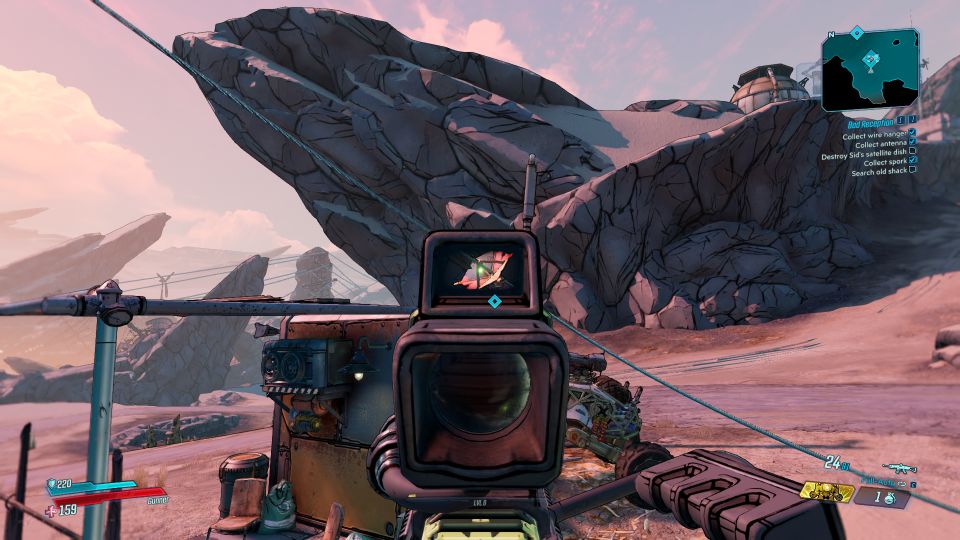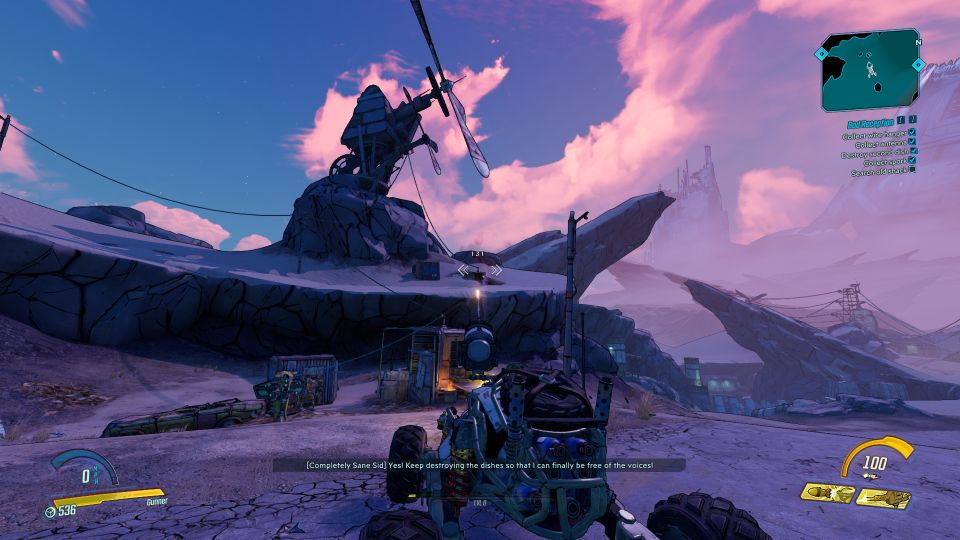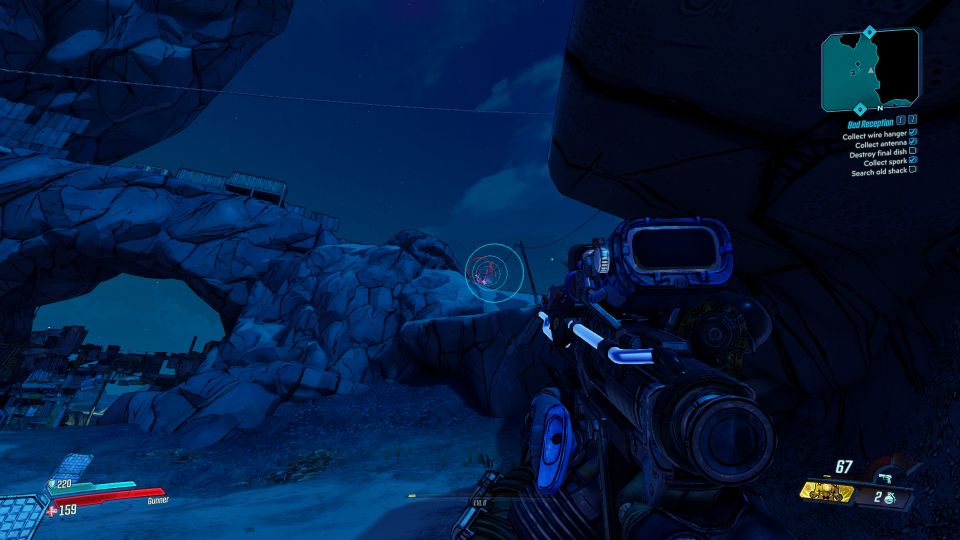 After Sid removes the thing on his head, he'll attack you. Kill him.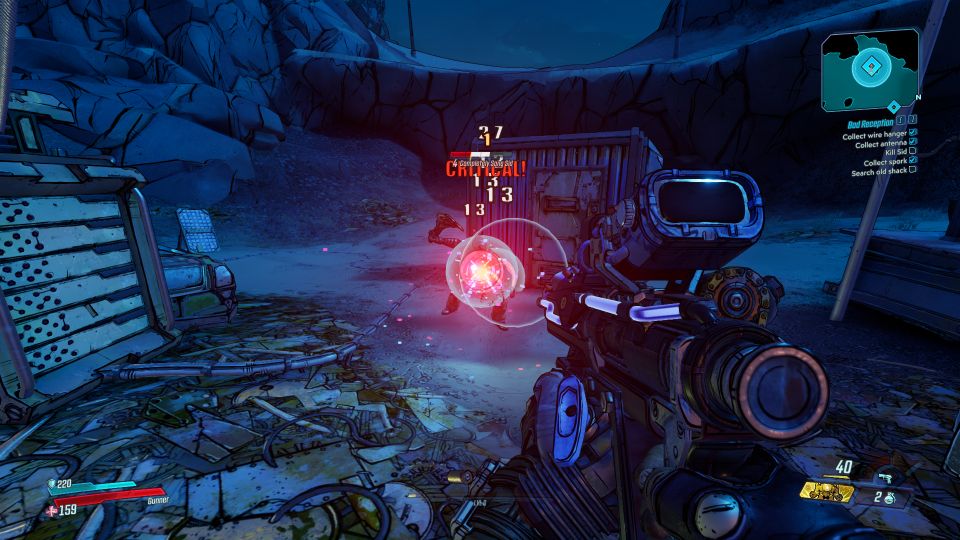 Pick up the helmet.
Collect umbrella
The last item on the list is an umbrella. Head to the garage.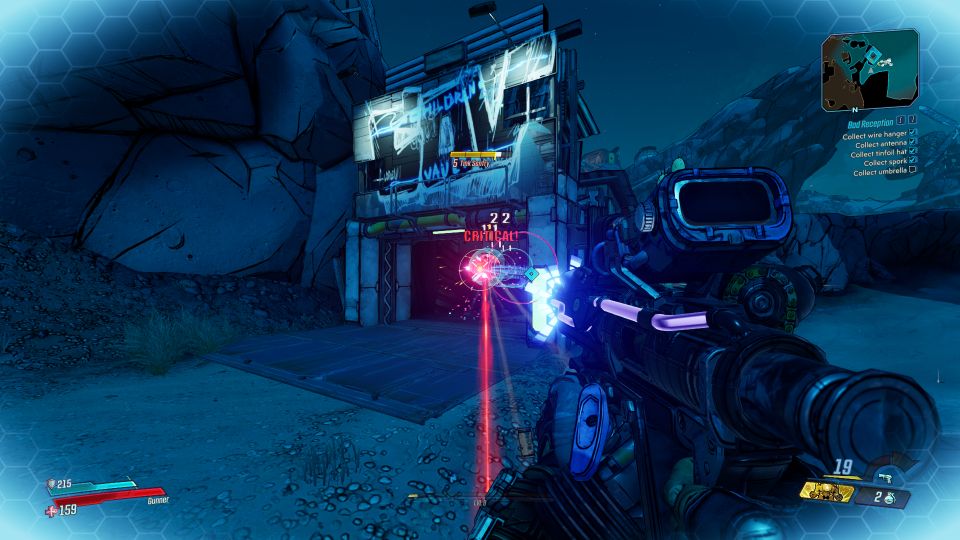 To enter the garage, you need to keep your distance and let the door open. Run towards the door as it closes and slide in.
Kill the Tink inside.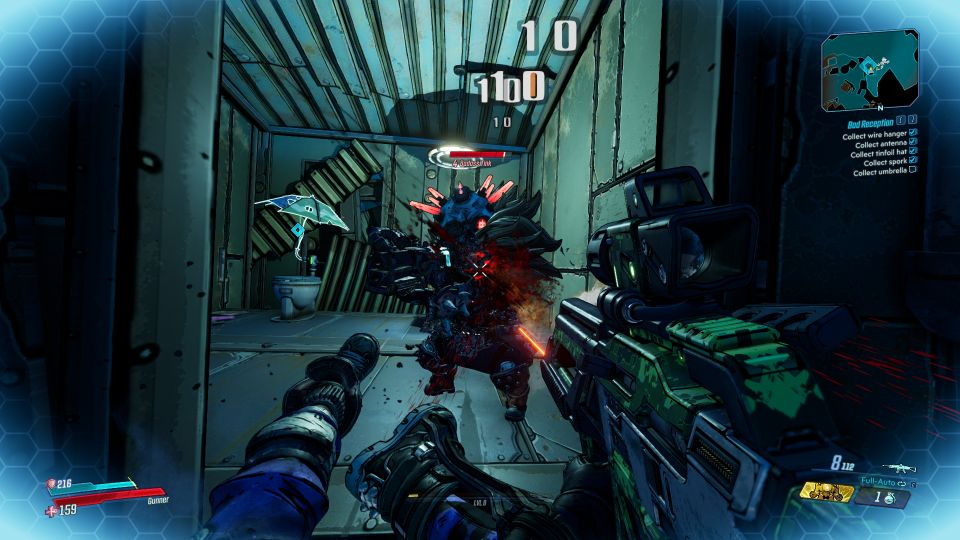 Pick up the umbrella inside.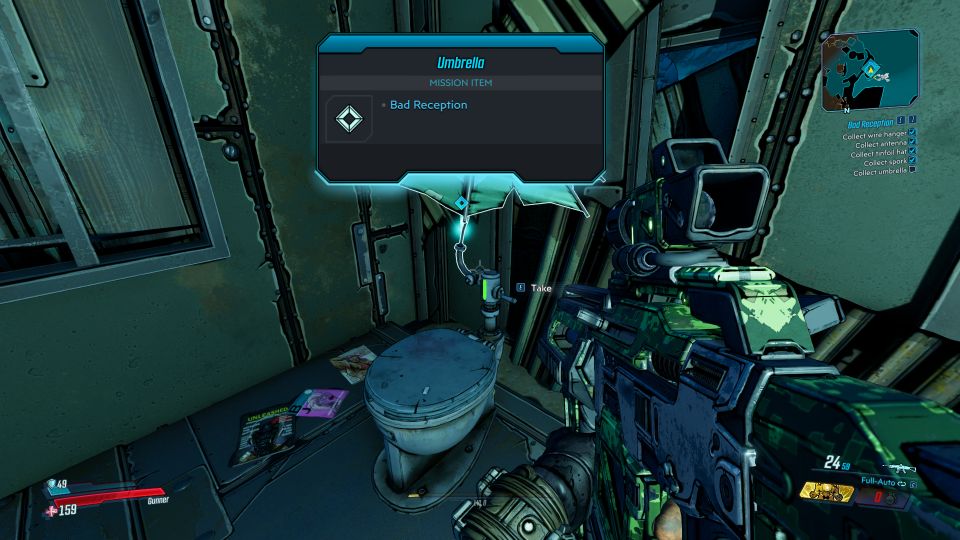 Return to Claptrap
Go back to Claptrap to claim your reward of only cash.