Whispers in the Woods is a side quest in Ghost of Tsushima.
Your task is to investigate Kashine Forest which is said to be haunted.
Here's a walkthrough of Whispers in the Woods in Ghost of Tsushima.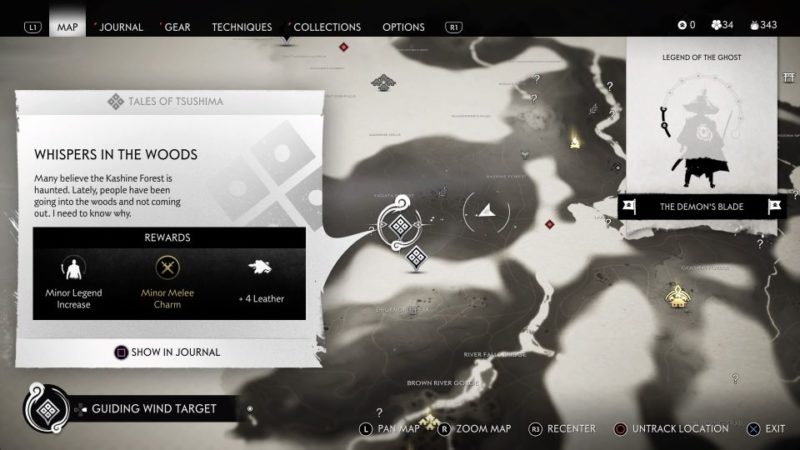 Investigate location
Head towards the marked area on the map.
Look for the man near the campfire at the roadside.
Talk to him to begin.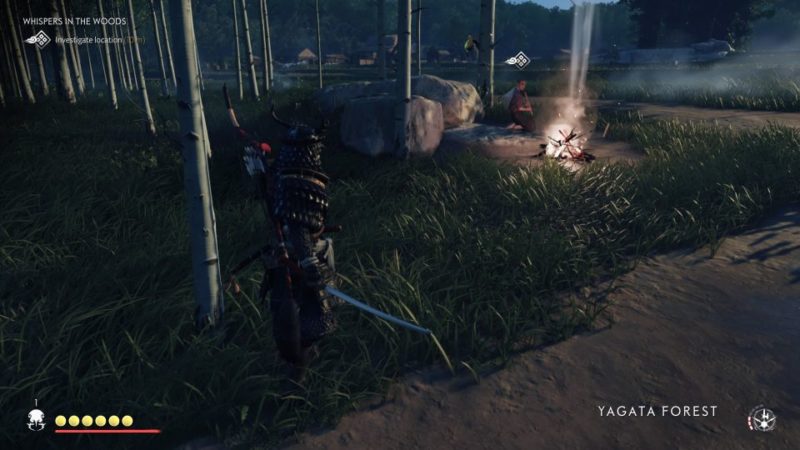 Jin will wait until night time. Head towards the abandoned house.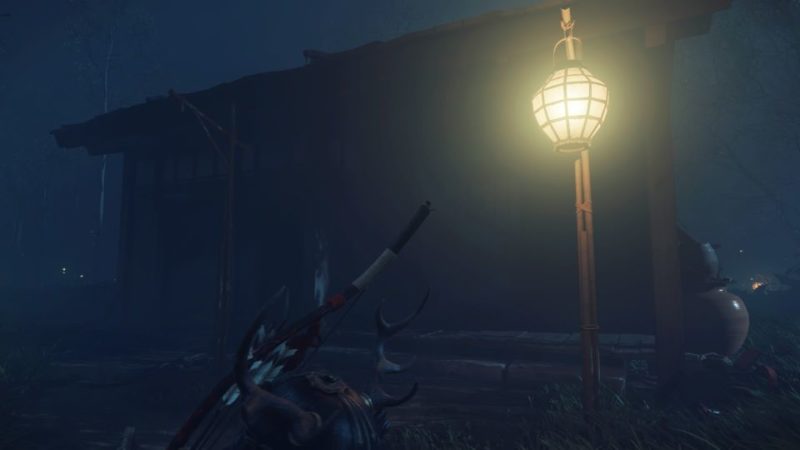 Read all the scrolls inside the house.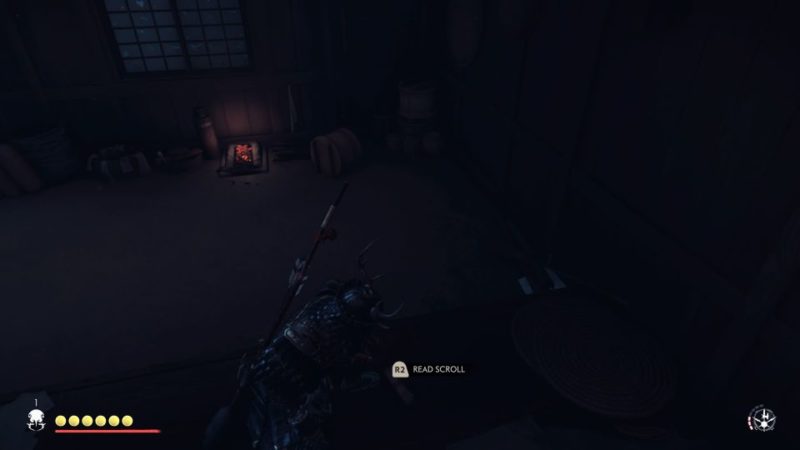 Look for the campsite
Within the marked area on the map, look for a campsite. You will notice the bright light from the campfire.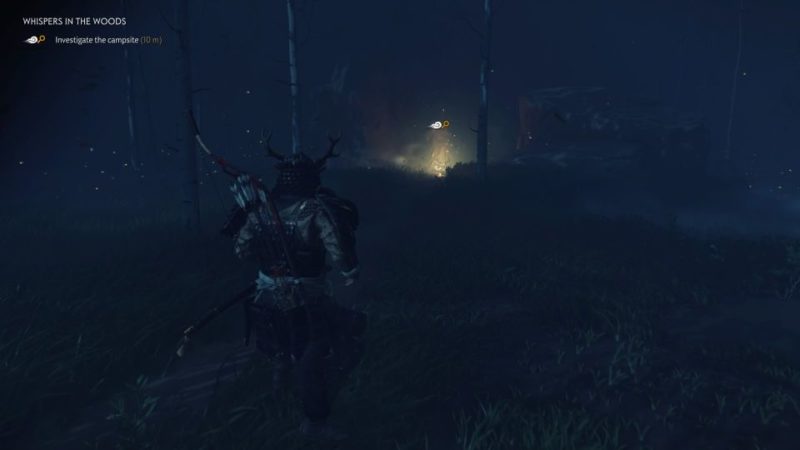 Head there and examine the clues.
Look for the footprints.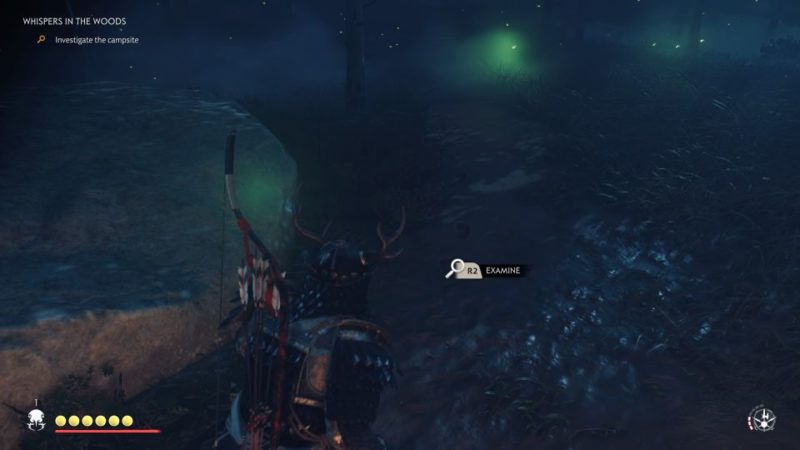 Follow the tracks
Continue following the footprints.
You will then reach hanging bodies. Follow the hanging bodies and the footprints.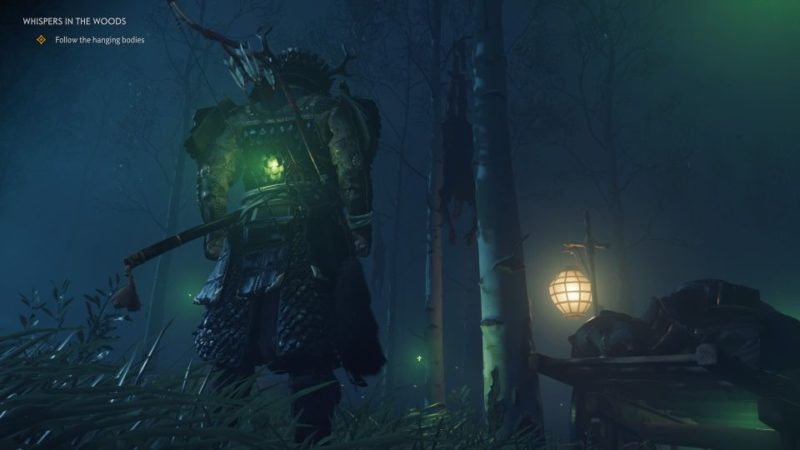 Defeat the bandits
You will then find about five bandits who are behind the killings.
Defeat them all.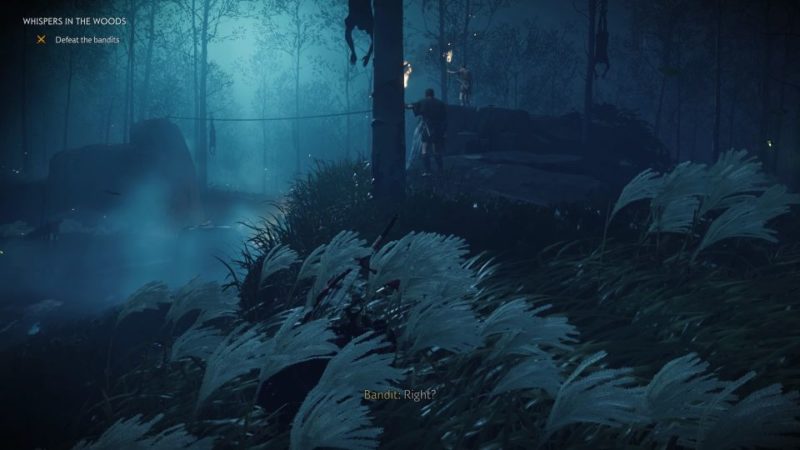 As the bandits run away, you can kill them all or let them leave.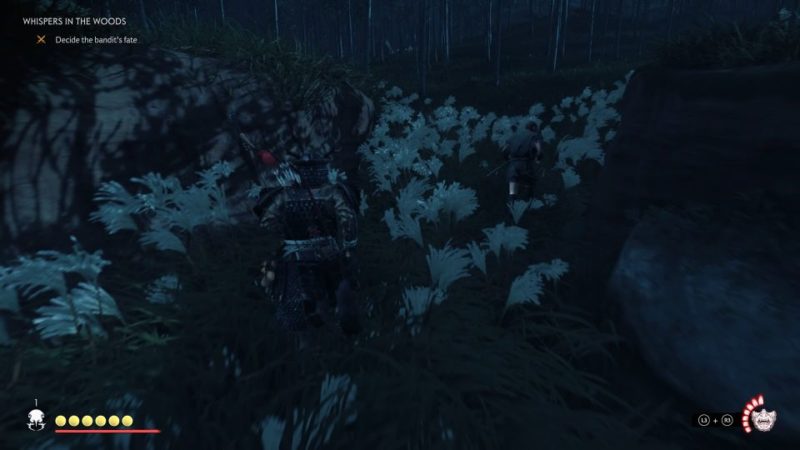 Return to the traveler
Once you're done, go back to the traveler, i.e. the first man you met earlier.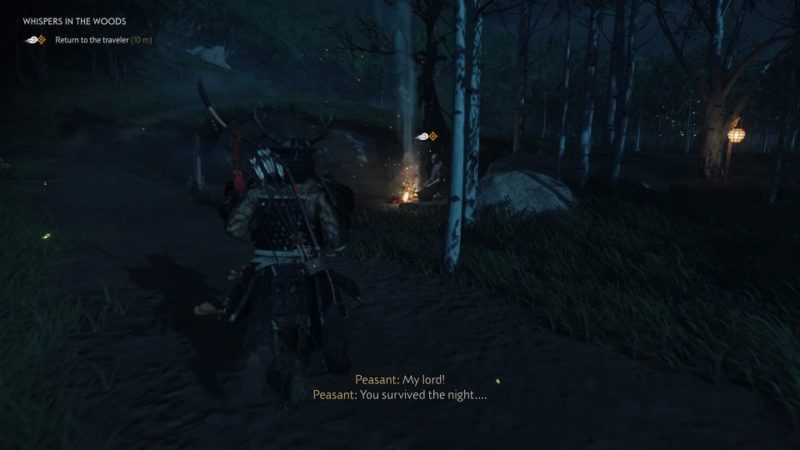 The quest completes here. You may get a Charm of Dual Destruction I.