Tony Hawk's Pro Skater 1 + 2 is the remake of the 20 year old classic skating game.
Similarly, you also get the map Skate Park which requires you to win at least a medal to unlock the next map Downtown.
Also, you will be able to find stat points and the Vicarious Visions symbol.
Here are some tips and guide for Skate Park in THPS 1 + 2.
Read also: How To Do Every Gap In Skate Park
Skate Park Goals
The main aim is to finish with at least third place / Bronze Medal. Each round is 1 minute and you get three attempts.
The top two attempts are counted for the competition. Just aim for above 50,000 points each time.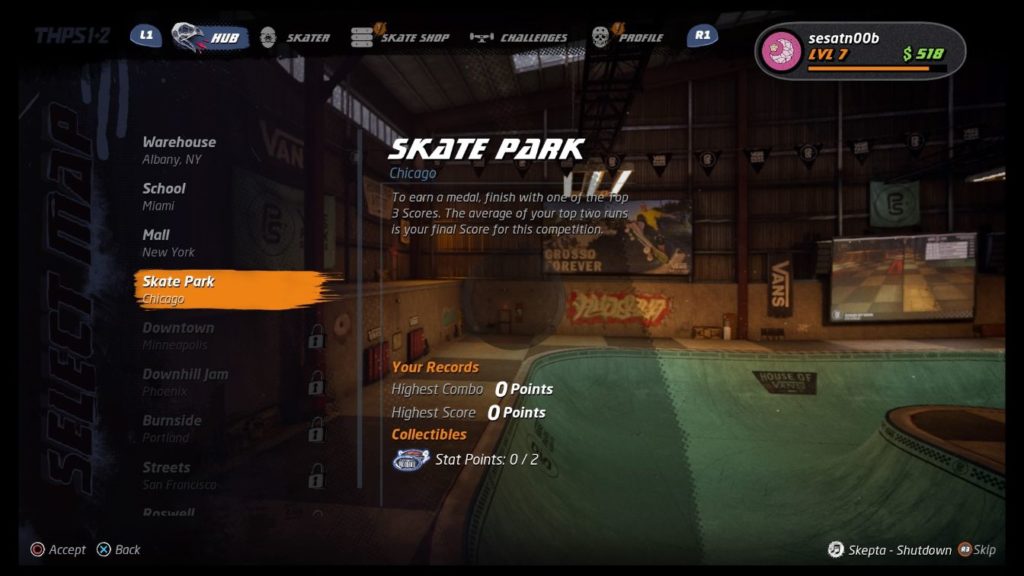 How to get all stat points
There are two stat points in this map. One is visibly seen and is easily accessible.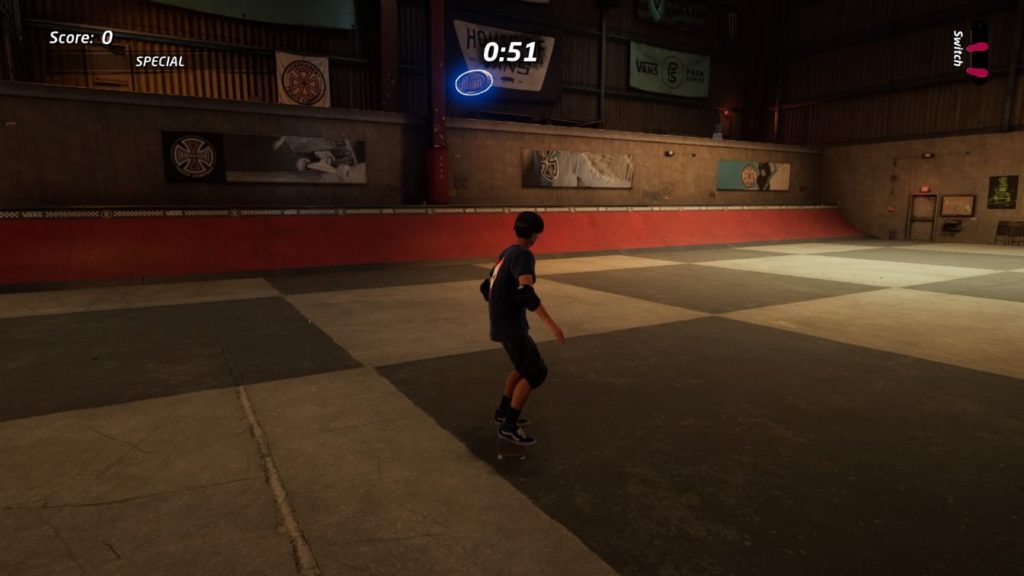 The other one requires you to go up the railing.
To climb up, you should use this ramp (image below) and jump on the lights.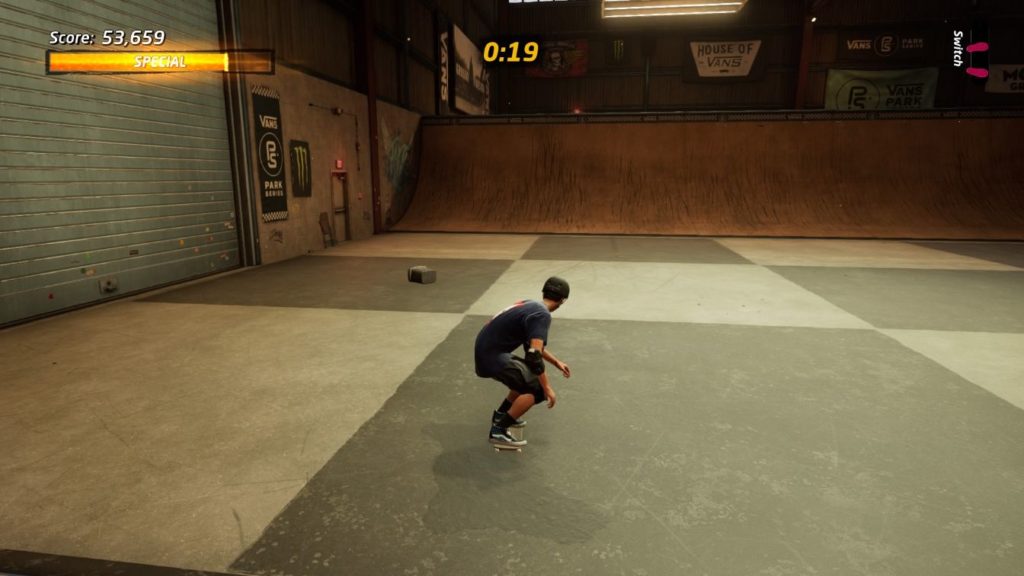 Once you're up on the lights, grind on it and jump again to grind on the rail.
If you're grinding towards the wall, you have to kick back and grind towards the stat point.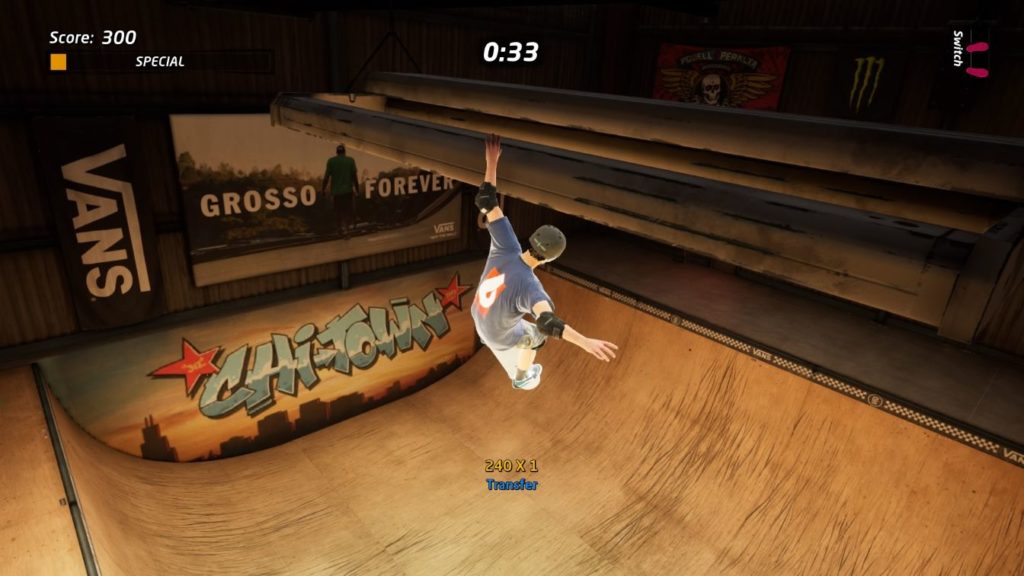 The stat point is located pretty close on the railing.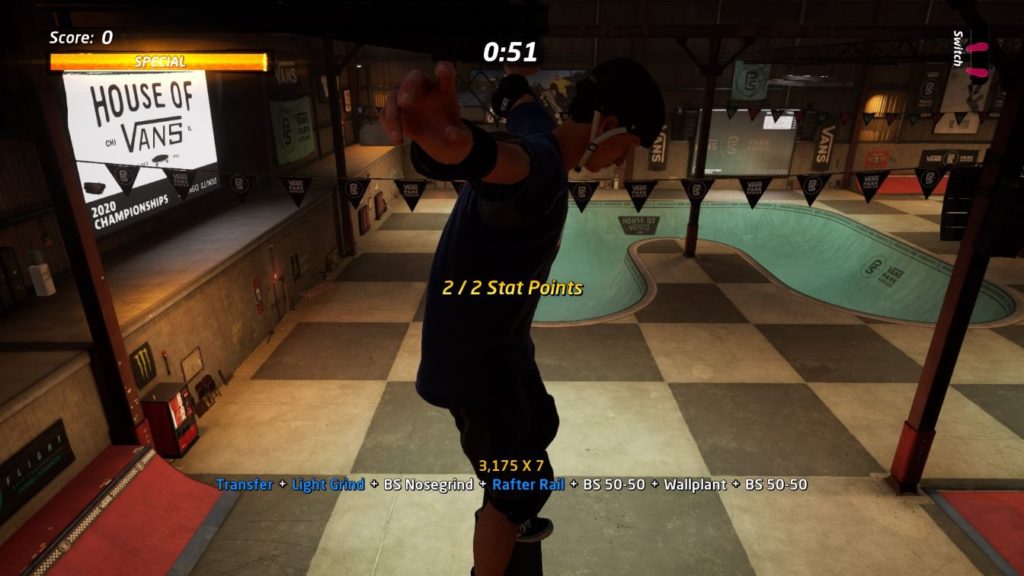 How to get the Vicarious Visions (V) symbol
As for the V symbol, you need to do the same thing.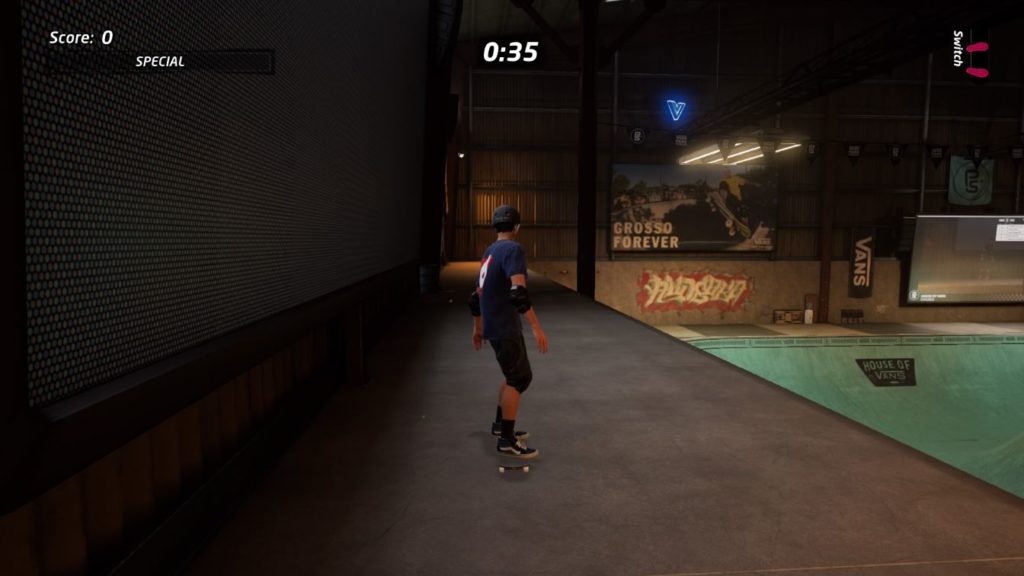 Like before, use the ramp and jump on the light, and grind on it.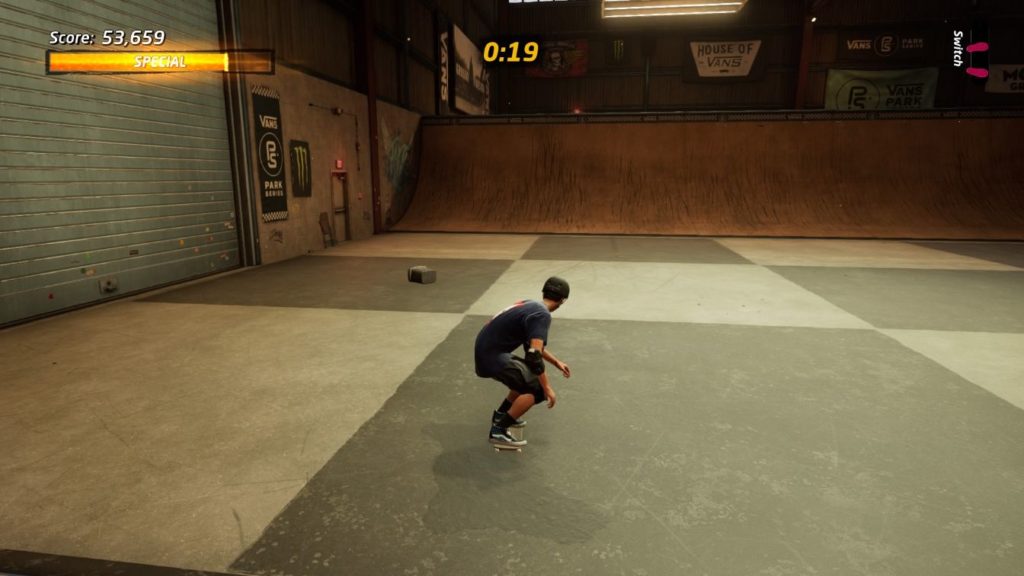 From the light, jump higher to grind on the railing.
This part is difficult as you need to keep grinding all the way to the end to reach the V symbol.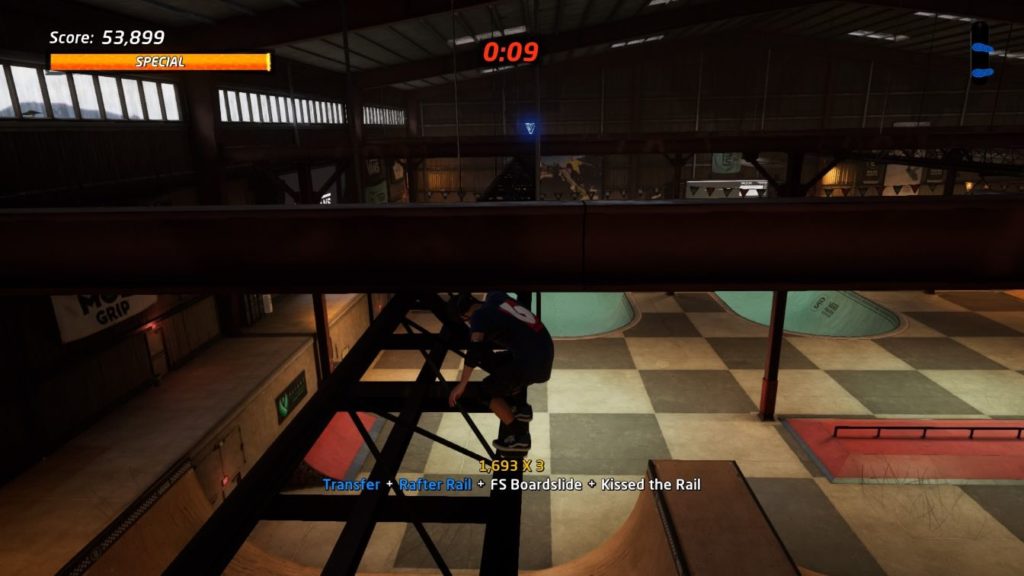 There are also two obstacles blocking so you'll need to time your jumps and continue grinding without falling.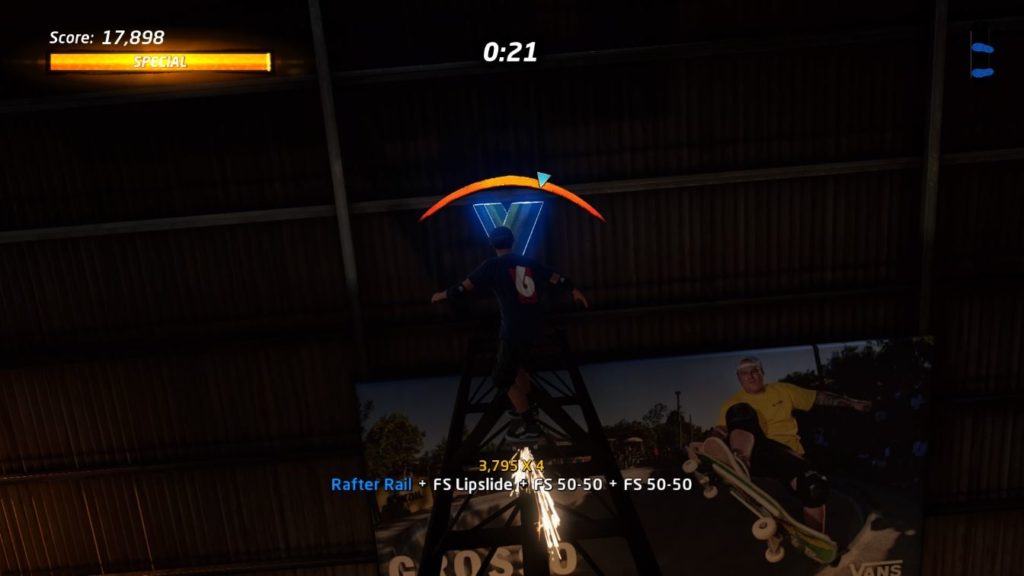 ---
Read also:
Tony Hawk's Pro Skater 1 + 2: Downtown Tips And Guide