Each map in Tony Hawk's Pro Skater 1 + 2 has a checklist for Gaps that you can complete.
Completing every Gap in the game will give you a Trophy (for Playstation).
In Chopper Drop, there are ten Gaps in total.
Here's how you can do all of the Gaps in Chopper Drop in THPS 1 + 2.
All Gaps in Chopper Drop
1 Potato – 100 Points
From the start point, if you jump forward from the quarter pipe, you will see three small horizontal poles or sticks above the quarter pipe that you can grind on.
Grind on the lowest stick to get 1 Potato.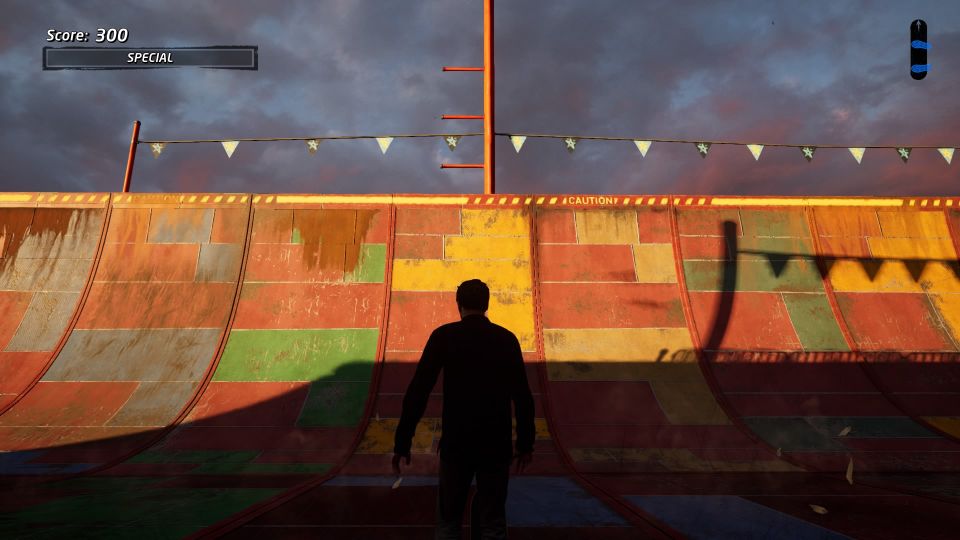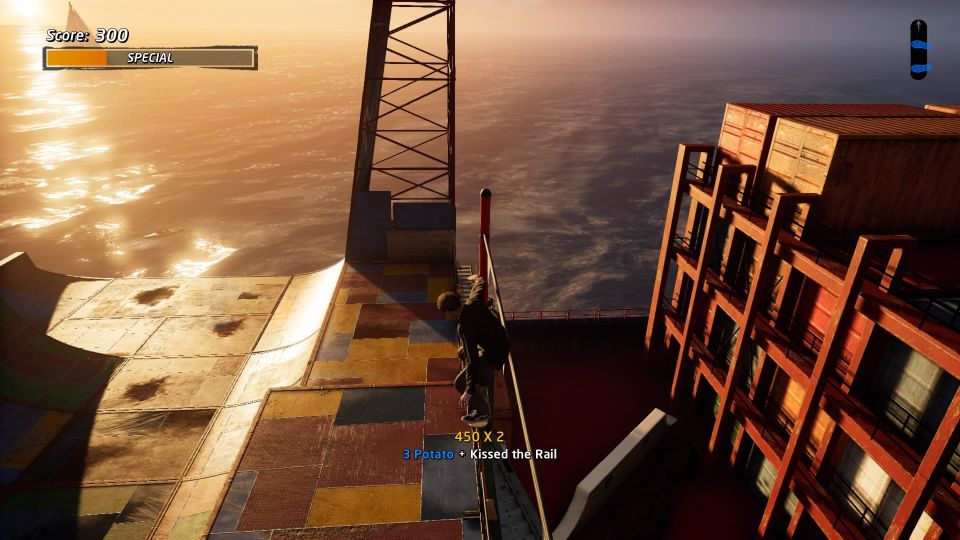 2 Potato – 200 Points
Similar to the above, grind on the middle stick to get 2 Potato.
3 Potato – 400 Points
Grind on the highest stick to get 3 Potato.
70 ft, 80 ft and 90 ft – 100, 200 and 300 Points
Look for the ramp that leads to the next part of the ship.
If you jump high enough as you cross over, you will get all three Gaps – 70 ft, 80 ft and 90 ft.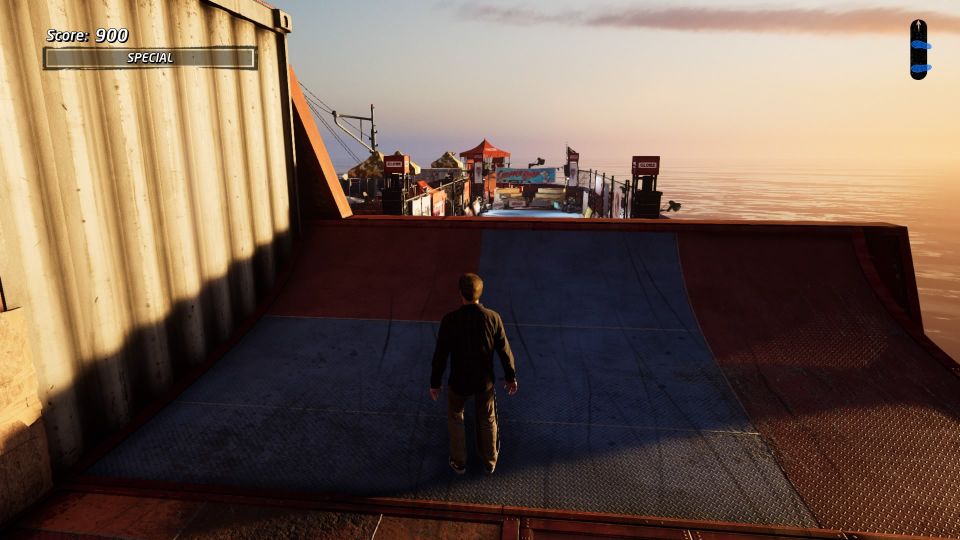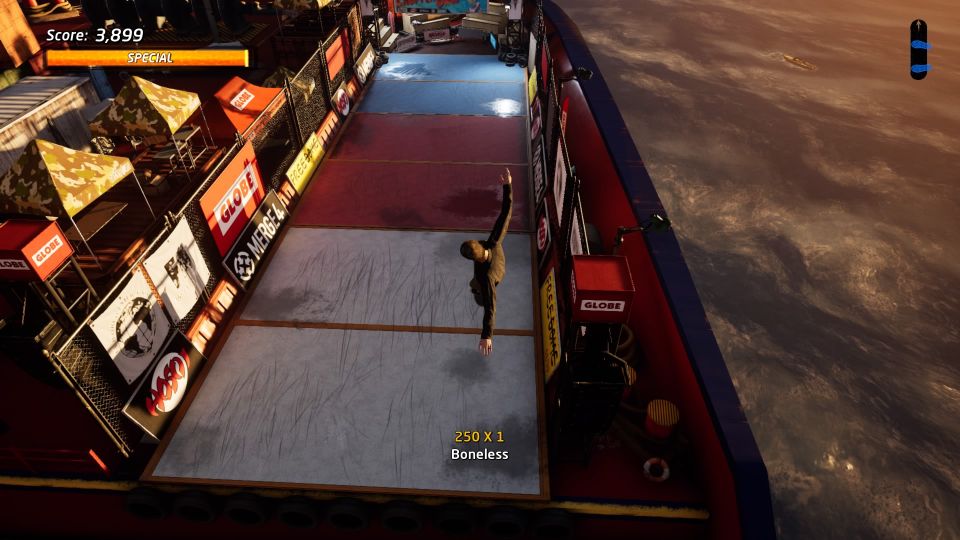 Heli Grind – 500 Points
Use the quarter pipe to reach the helicopter and grind on the side of the helicopter.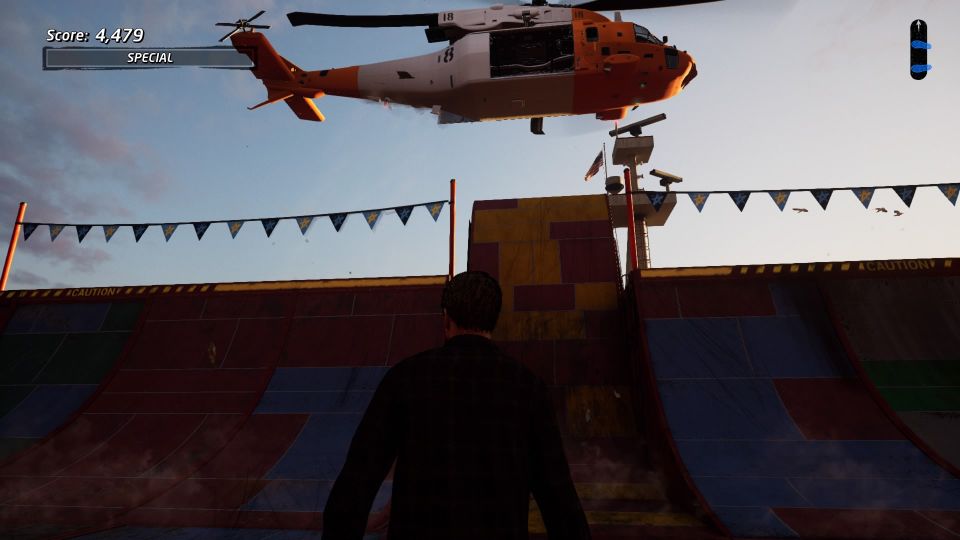 Into The Heli – 500 Points
Use the quarter pipe to jump into the helicopter without crashing.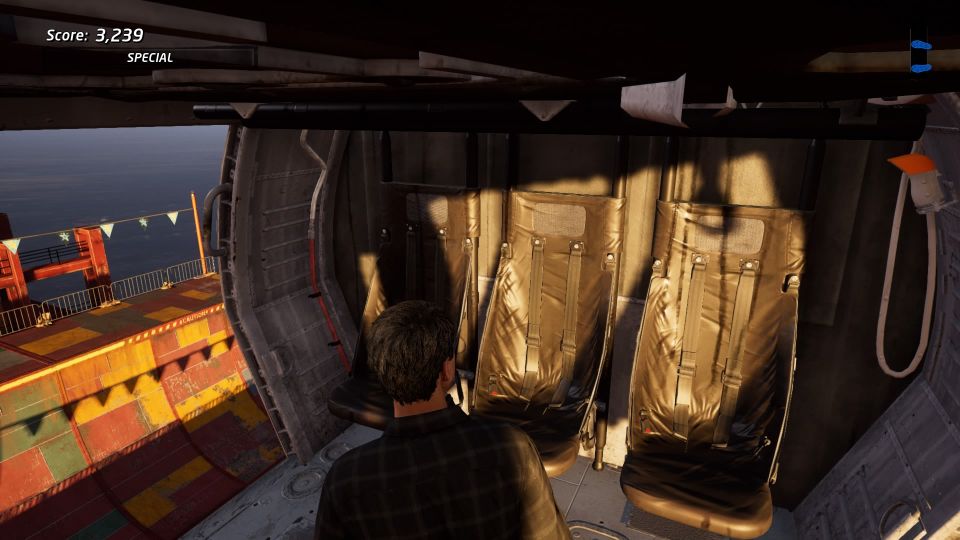 Rail Hop – 300 Points
In front of your starting point, you should see two quarter pipes separated by a taller quarter pipe.
You need to grind from one end of the quarter pipe, jump over and grind on the next quarter pipe.
It's hard to succeed as the Gap is registered towards the end, meaning you have little time to move away and not fall from the ship.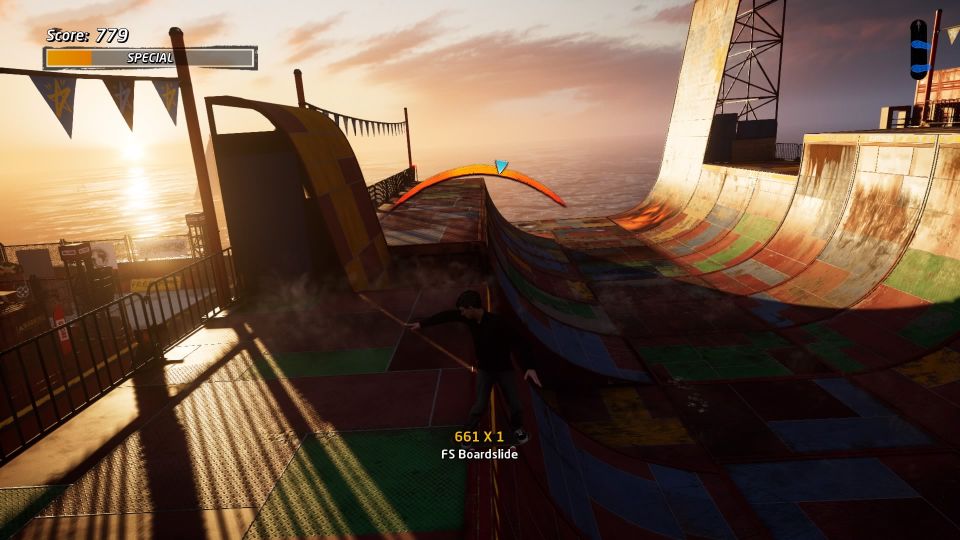 Whoomah – 500 Points
For the last Gap, you need to jump up to the helicopter again, but this time do a liptrick on the helicopter.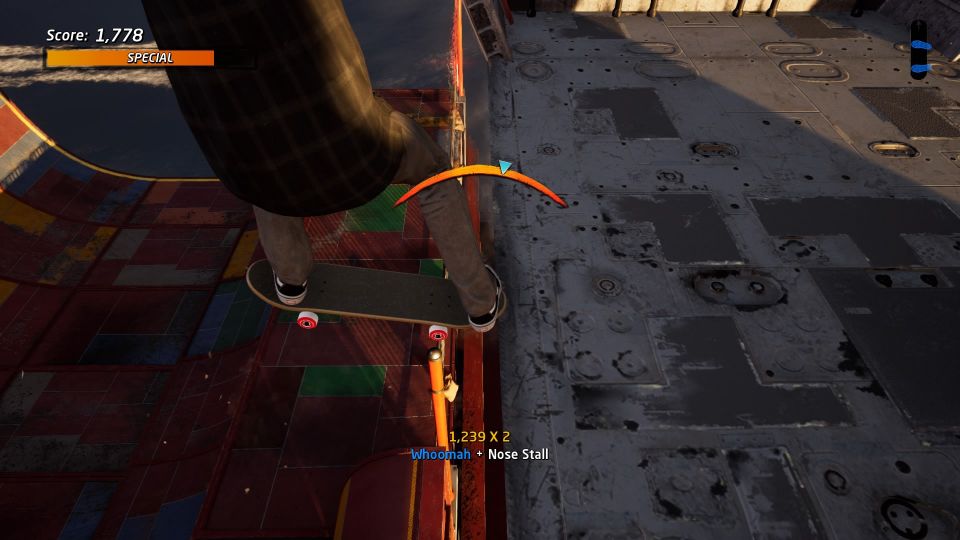 ---
Related articles:
How To Do All Gaps In School: Tony Hawk's Pro Skater 1 + 2
How To Do All Gaps In Philadelphia – Tony Hawk's Pro Skater 1 + 2