The Other Side of Honor is a side quest in Ghost of Tsushima.
Your task is to meet a samurai who apparently survived Komoda Beach.
Here's a walkthrough of The Other Side Of Honor in Ghost of Tsushima.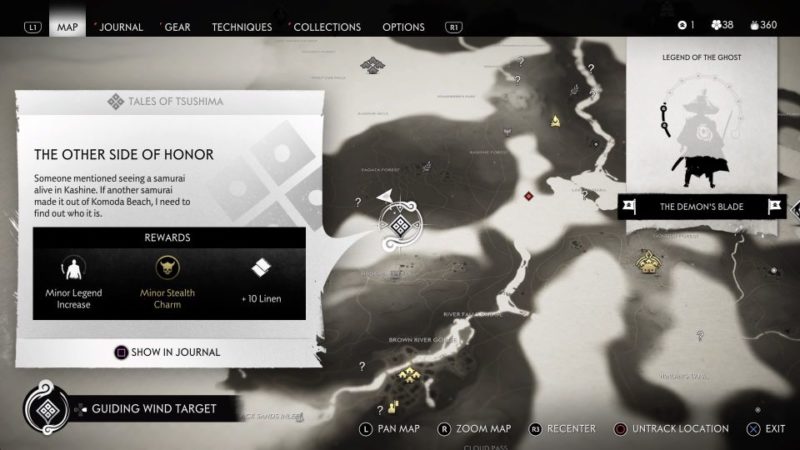 Investigate the area
To begin the quest, head to the marked area on the map.
You will reach a house on top of the hill. Talk to the lady inside.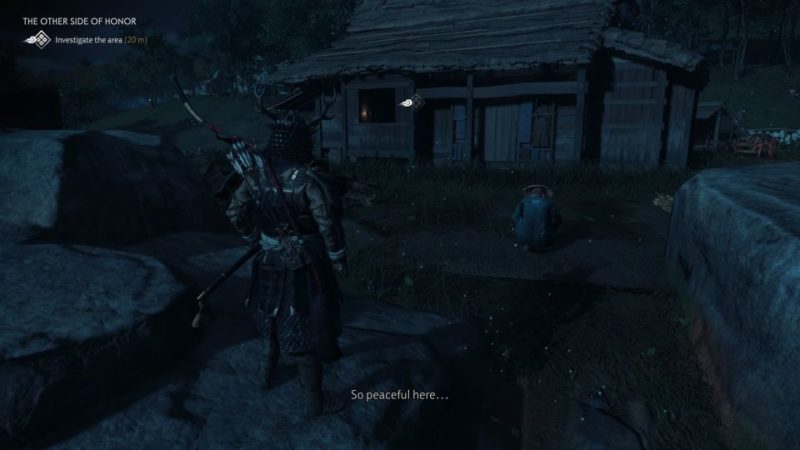 Follow Nabe to the bath
Nabe will then lead you to the bath. Follow her first.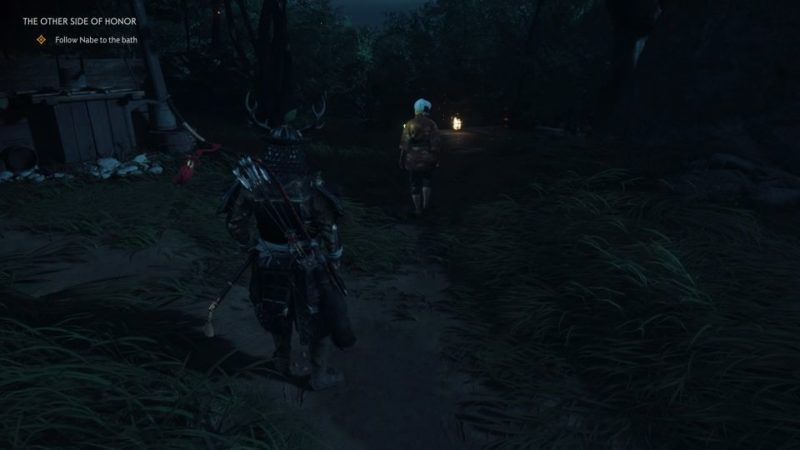 Investigate the stables
Instead of going to the bath, Jin intends to check on the samurai's horse first.
Examine the area. There should be 3 clues.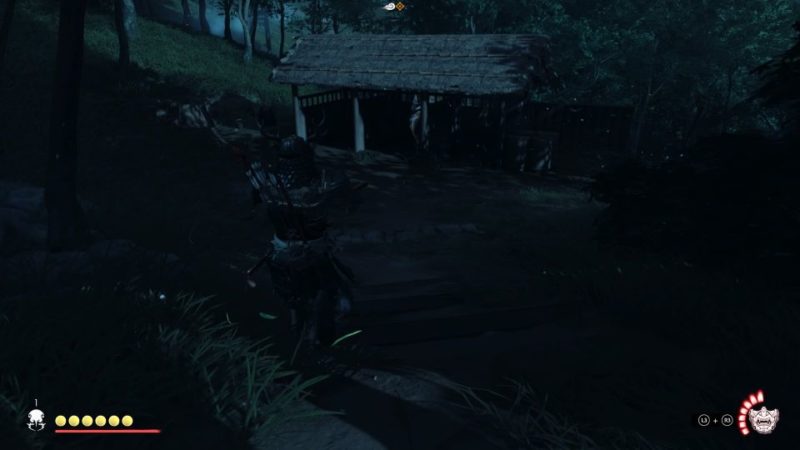 Confront the imposter
After finding out that he isn't a samurai, go back to the house.
The person would have left.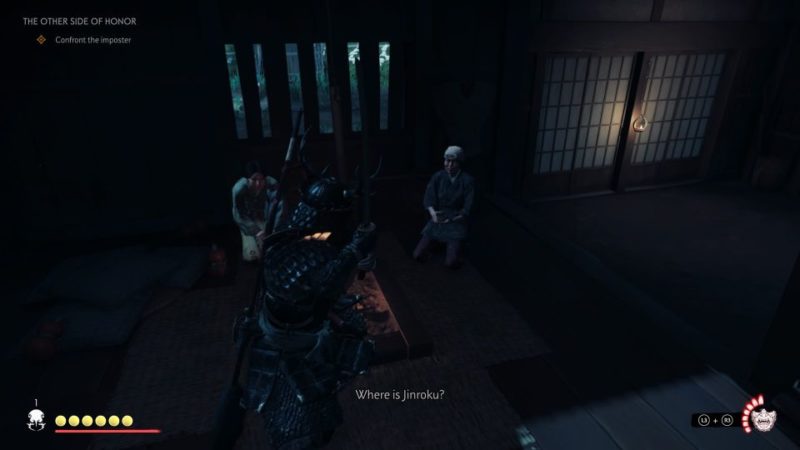 Track Jinroku
Look for the tracks behind the house going upwards. Follow the tracks.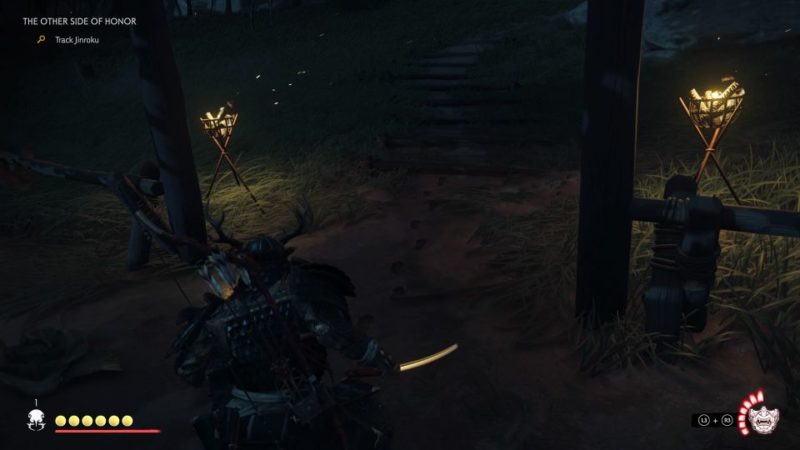 Stop the imposter
You will then see the imposter. He will run away again. Chase after him until you reach the top.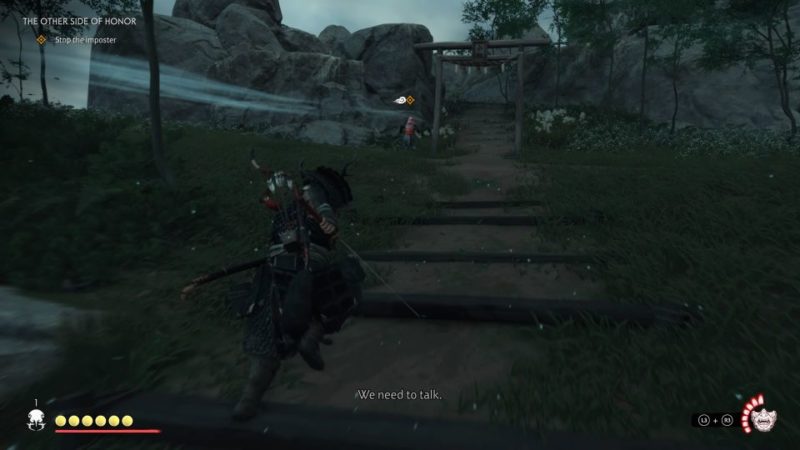 He will challenge you to a duel, but eventually backs out before the fight.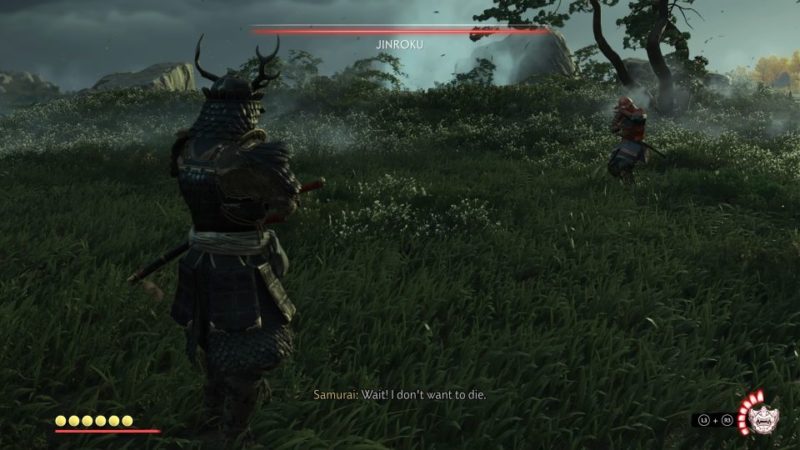 Return to the woman
After allowing Jinroku to flee, go back to the house.
Speak with the lady again.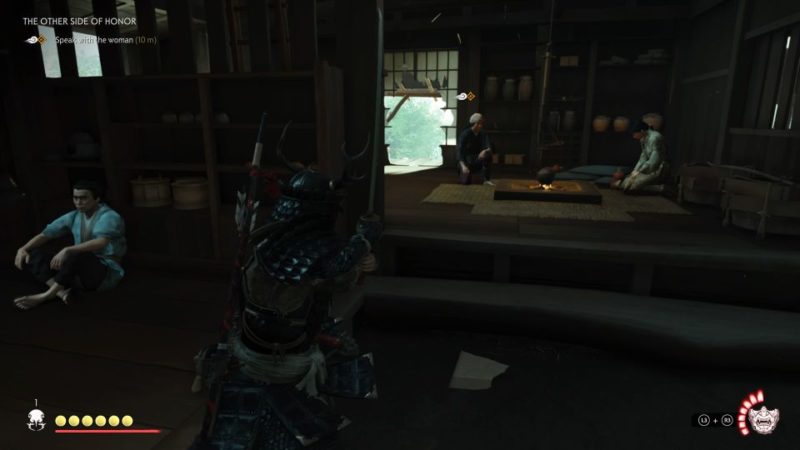 The quest ends here. You may get a Charm of Shadows.