Liberate Fort Imai is a Mongol territory side quest in Ghost of Tsushima.
The rewards are Moderate Legend Increase, Technique Point and 2 Gold.
Here's a walkthrough of Liberate Fort Imai in Ghost of Tsushima.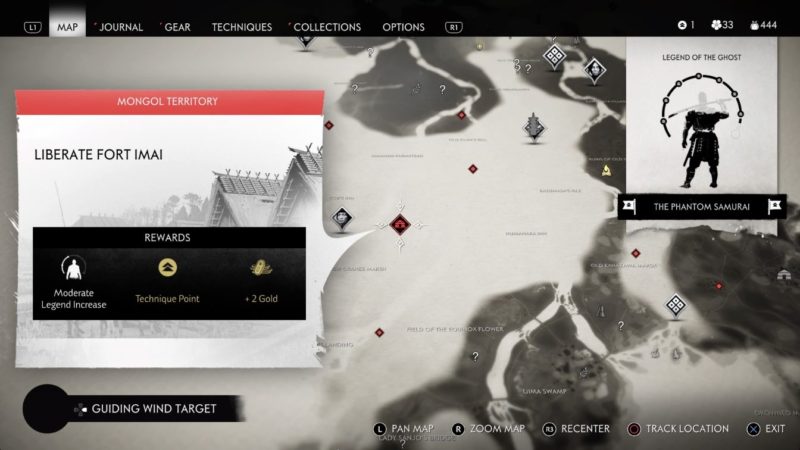 Objectives
Below are the objectives of this base:
Eliminate the war camp general
Recover Sashimono Banners (4)
Bonus: assassinate enemies from above without being seen (3)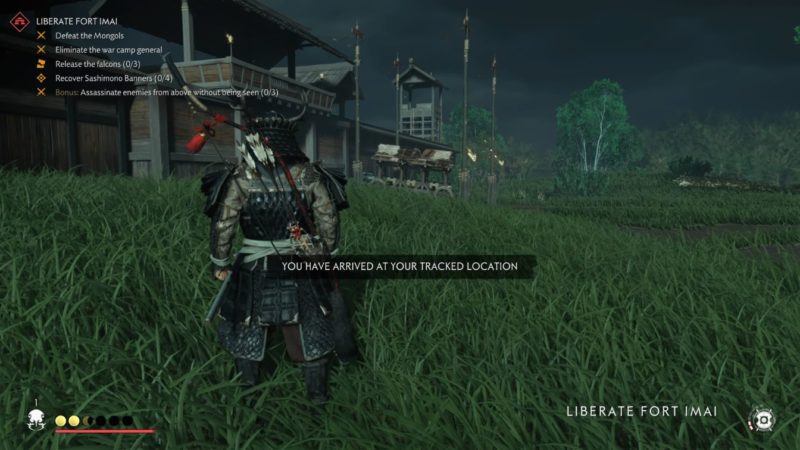 To enter the base, you should go to the side (river side) and there'll be rocks for you to climb.
From there, you can jump to the roof.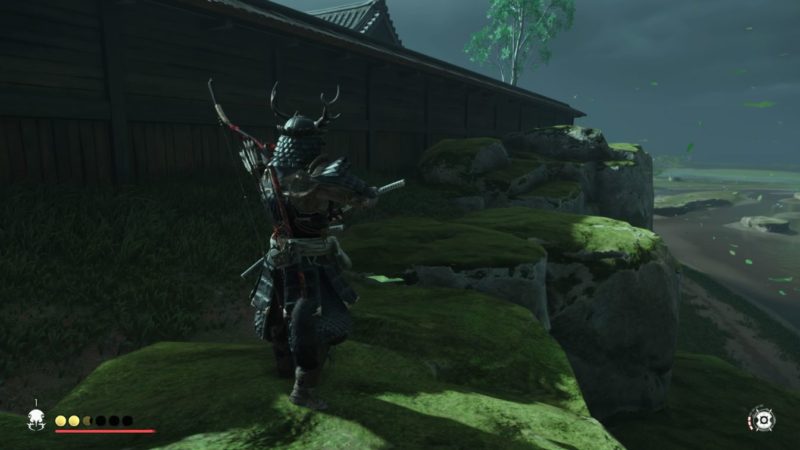 Assassinate enemies from above
The bonus objective requires you to stealth kill the enemies from an elevated position. The rooftop is the easiest way.
One way to attract enemies slowly is by using wind chimes.
The hard part is to not get spotted while assassinating an enemy. You have to kill three in a row without being spotted.
Hence, always check the surroundings, or unlock the Ghost ability to know if an enemy's death will alert others.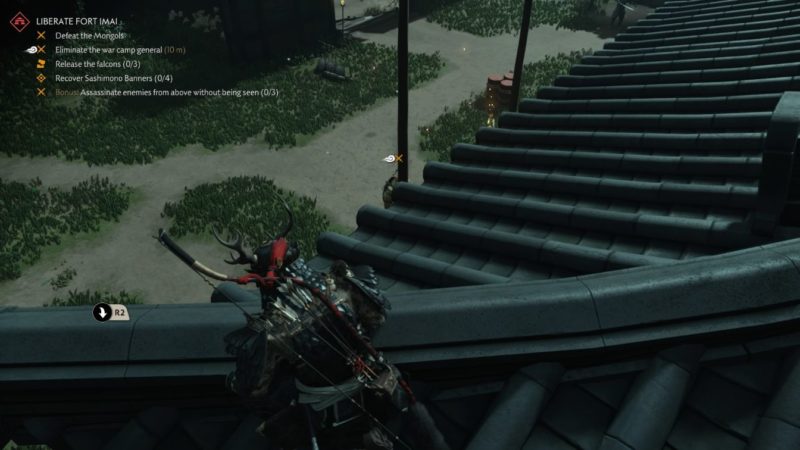 Recover Sashimono Banners
There are 4 banners in total to be retrieved in this base.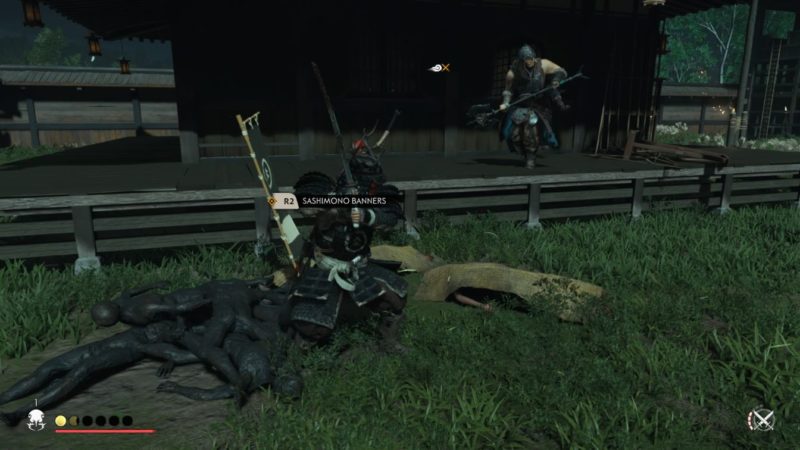 Release the falcons
There are three falcon cages in total in this base. To release them, just open the door.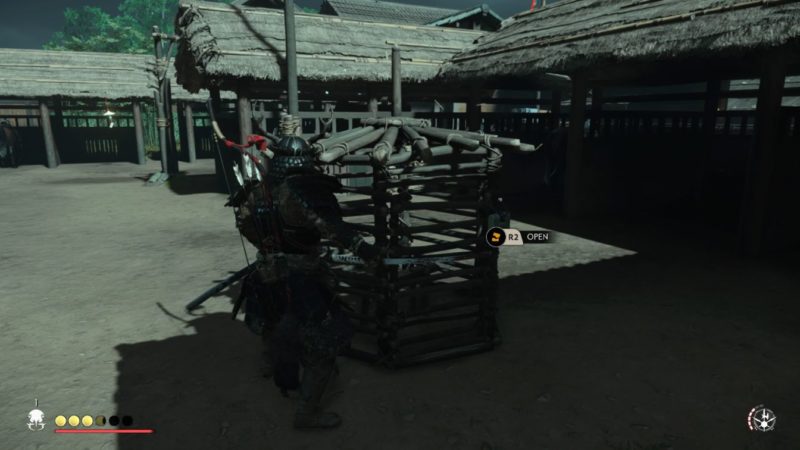 Once you've completed all the objectives including killing every Mongol inside, the job is done.
You may receive a charm that gives you two additional kunai throws.