Grounded is the latest survival and adventure game by Obsidian Entertainment.
This game requires a lot of crafting to unlock new and more useful items as you explore further.
To craft arrows in this game, you will need to find thistle needles.
Here's how you can find thistle needles (location) in Grounded.
Look for thistles
Thistles are plants with a purple prickly flower at the top.
You should be able to notice them if you're looking from high ground or just looking up as you explore.
Once you find them, go to the base of the thistle and use your axe to chop down some needles.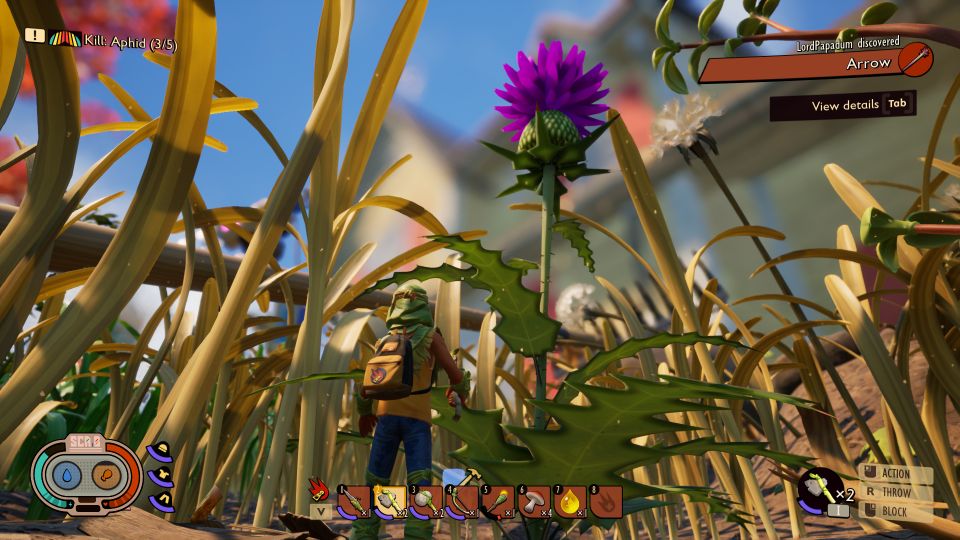 Exact location of one thistle
If you can't find them yet, below is an exact location of one thistle. It's marked in the red circle.
It's just below the lawn rake.