Hobo the Grey is a quest available in Goatenburg of Goat Simulator 3.
Your objective is to help a hobo build a house using trash bags.
Here's a guide on Hobo the Grey in Goat Simulator 3.
The event location is shown in the map below.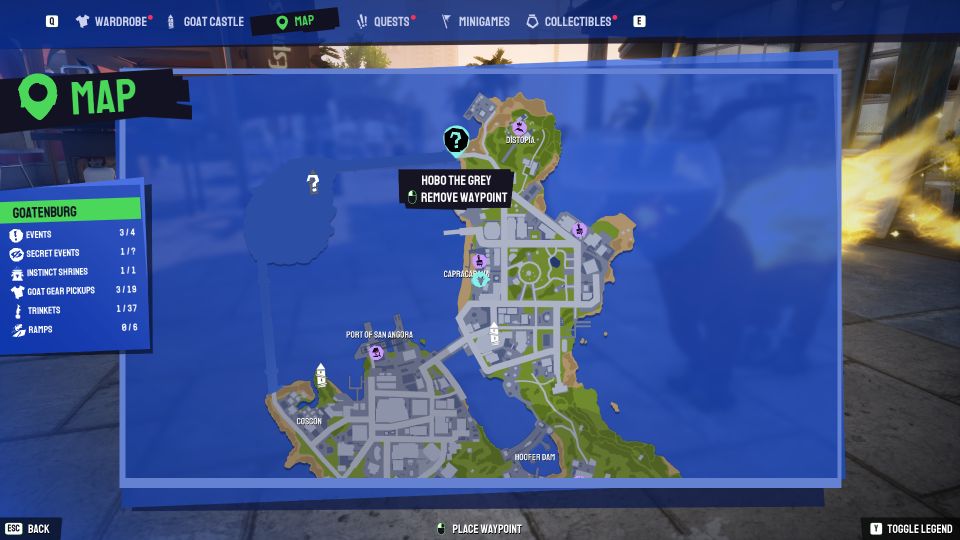 Help him build a home
Hobo the Grey seems to be a reference to Gandalf the Grey in Lord of the Rings.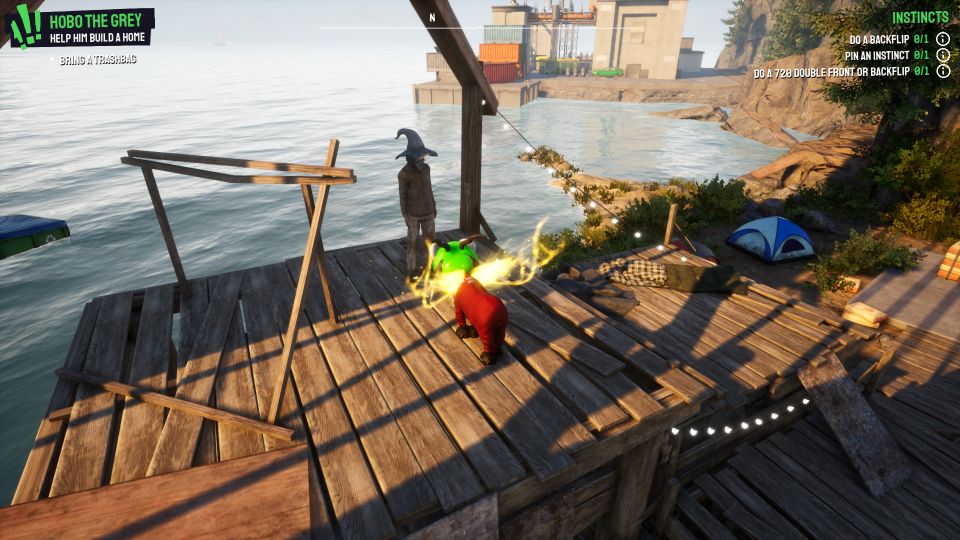 First of all, you need to bring two trash bags.
They are both located nearby. Place them at the sticks and it will form a tent.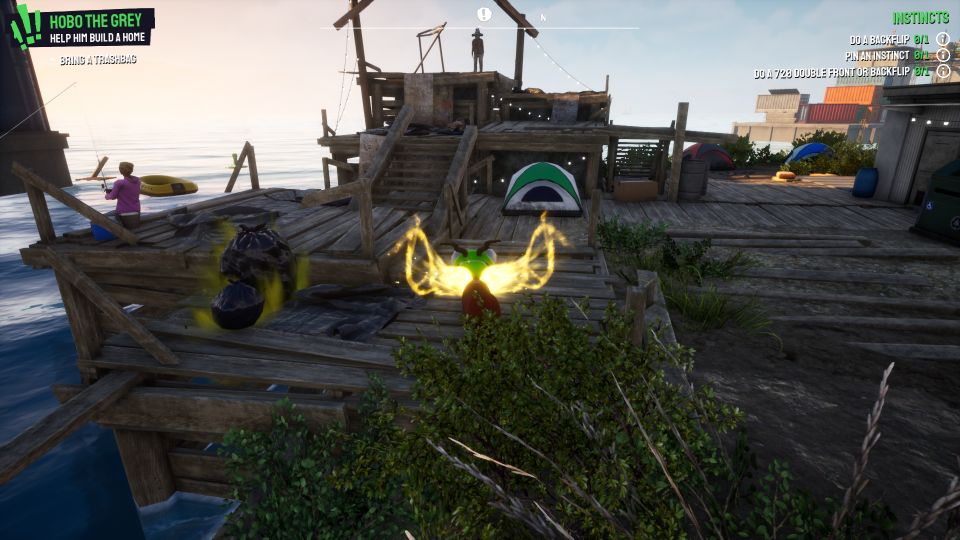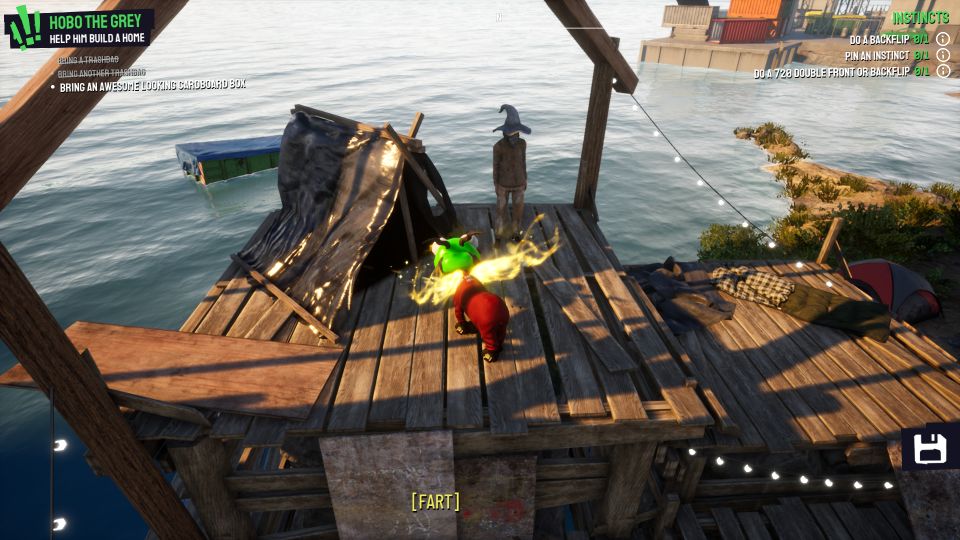 Next, get the cardboard box nearby. It's behind some cement piles.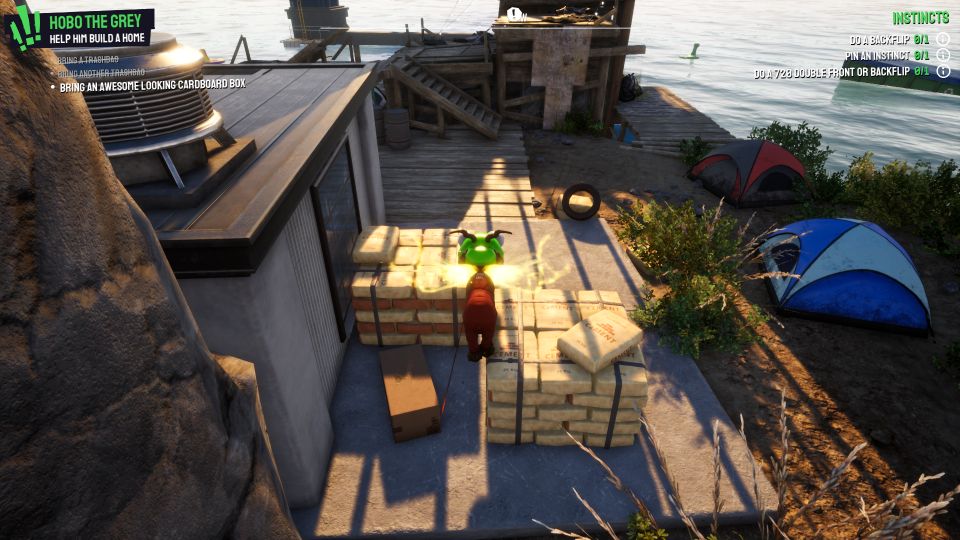 Bring the cardboard box to the tent and it will be placed automatically. The quest ends here.
You'll get Pixie Wings as reward and it'll enable you to glide around.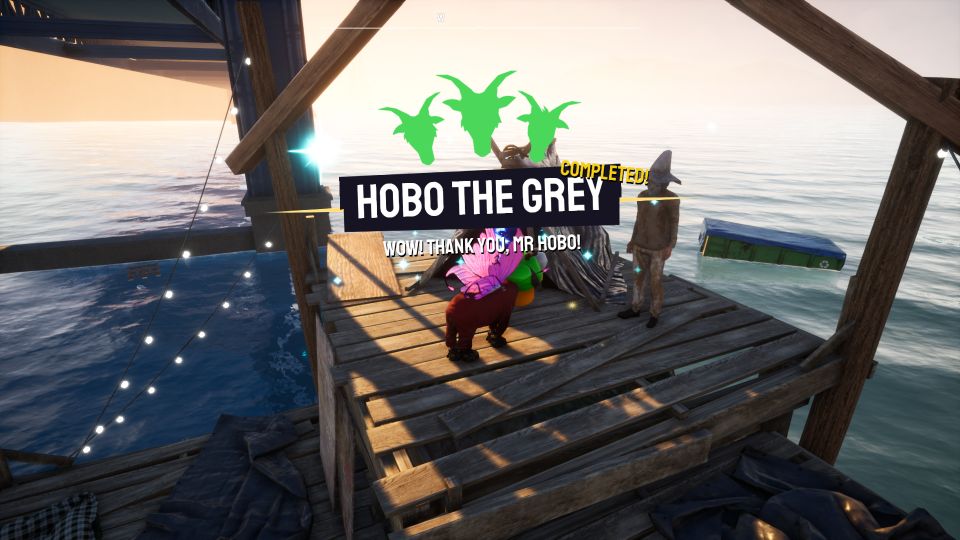 ---
Related posts:
Goat Simulator 3: Sandcastles In The Sand Guide