Unfinished Business is a side quest under Tales of Tsushima in Ghost of Tsushima.
Your task is to free some peasants who were captured in Azamo Bay.
Here's a walkthrough of Unfinished Business in Ghost of Tsushima.
Rewards: Minor Legend Increase, Minor Defense Charm and 4 Leather.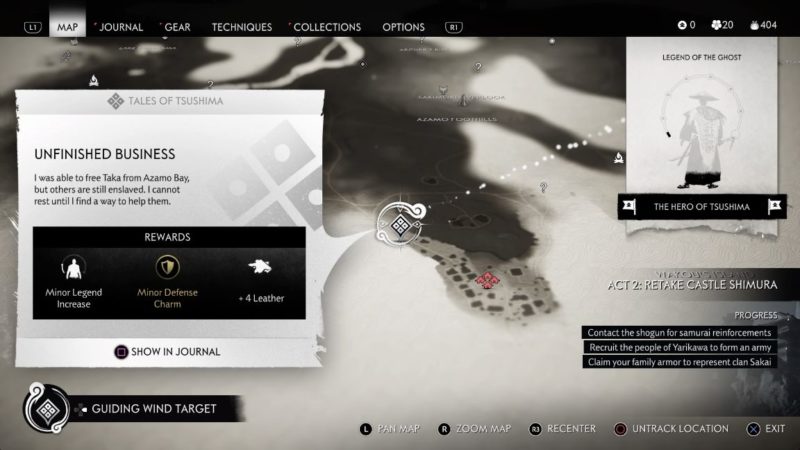 Talk to the peasant
You should find a peasant waiting near Azamo Bay. Talk to him to begin the quest.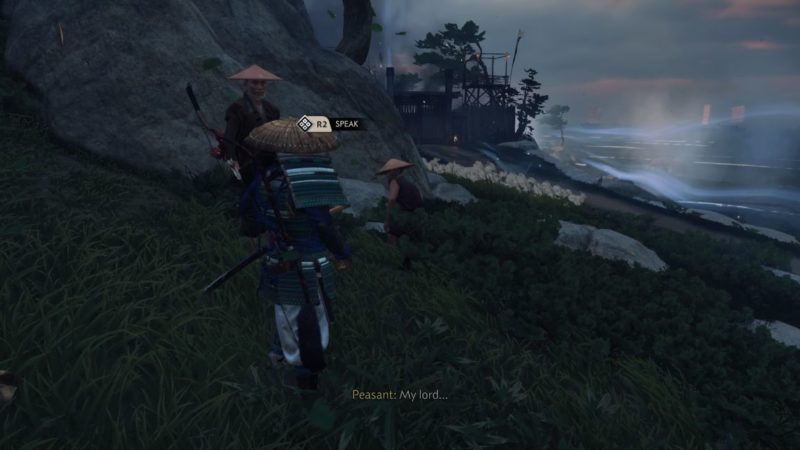 Head towards the front gate and enter through the gap in the wall.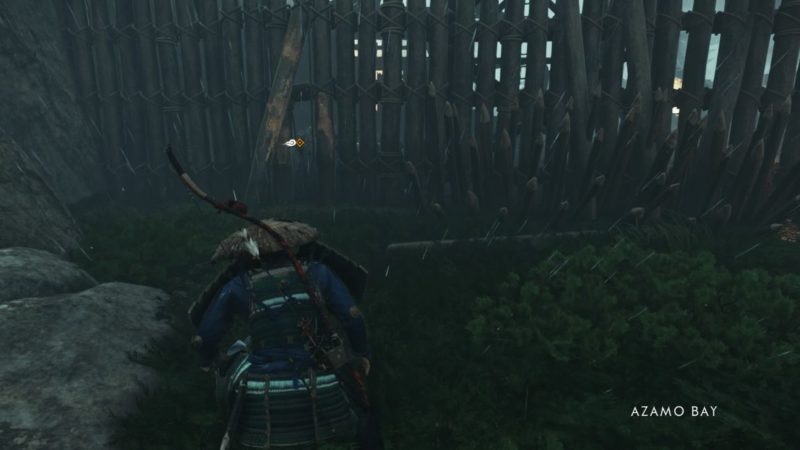 Objectives
Below are the objectives of this quest.
Free villagers from cages (3)
Kill the Mongol leaders (3)
Free the village elders (3)
Open the village gates (3)
Defeat the Mongol warlord
Right after entering the area, you can standoff and kill the two guards.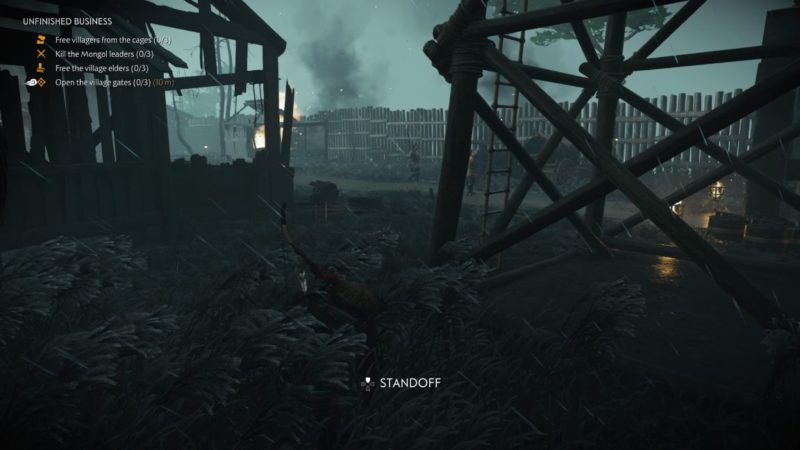 Open the gates
There are three gates in total to open in Azamo Bay.
They are all pretty far from one another.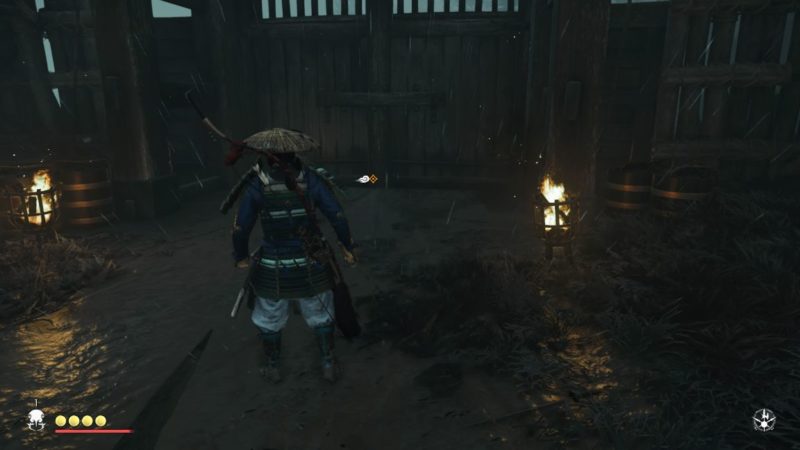 Eliminate the Mongol leaders
There are also 3 Mongol leaders in the area, all separated.
Take them all out.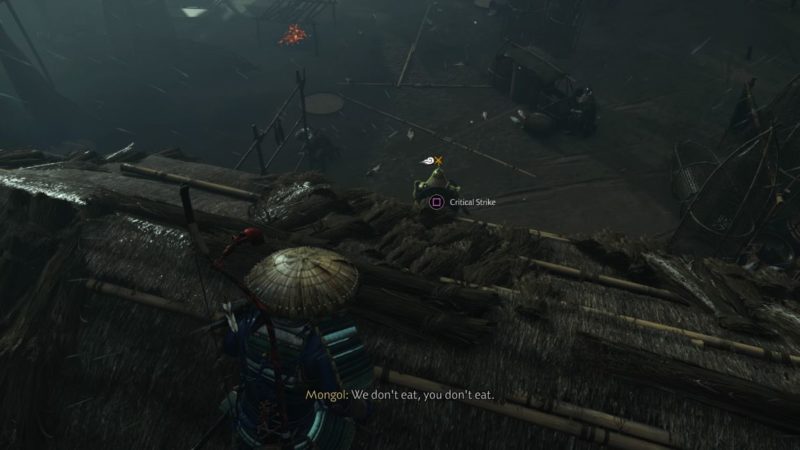 Free the village elders
Three village elders in different locations have to be freed. At least one is kept upstairs.
Kill the Mongols before they hurt the villagers.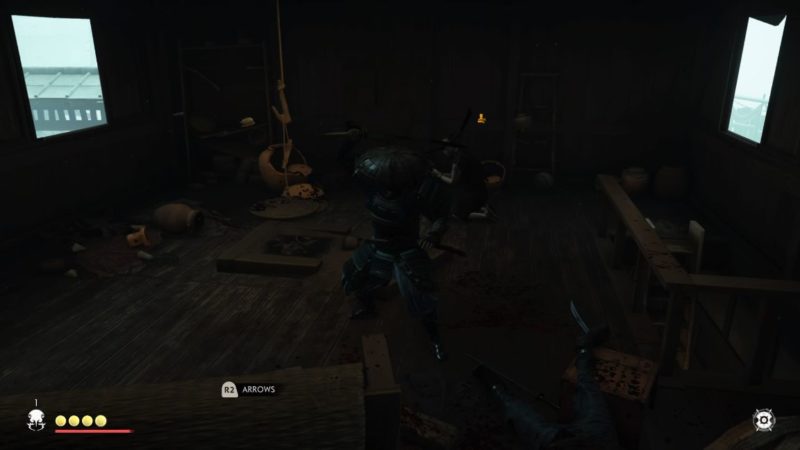 Release the villagers in cages
Apart from the elders, there are villagers kept in cages. Just cut through the bamboo cages to free them.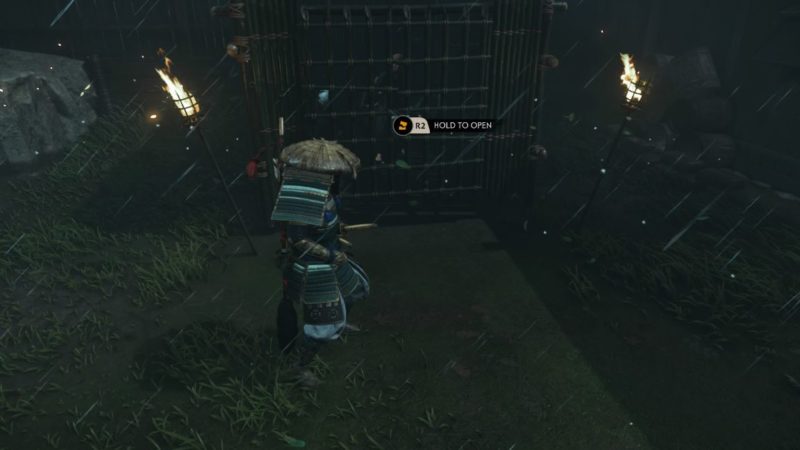 Defeat Warlord Harunori
Once you're done with the first four objectives, you will have to deal with Warlord Harunori.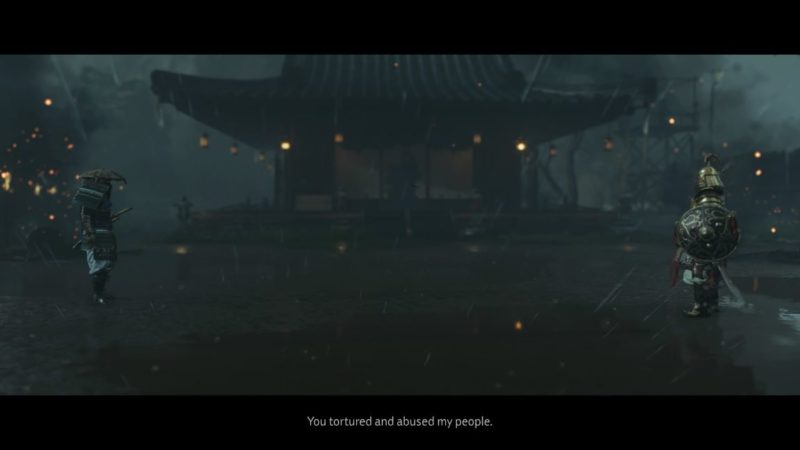 Like most duels, the battle should be straightforward. You'll need to stagger him to deal damage.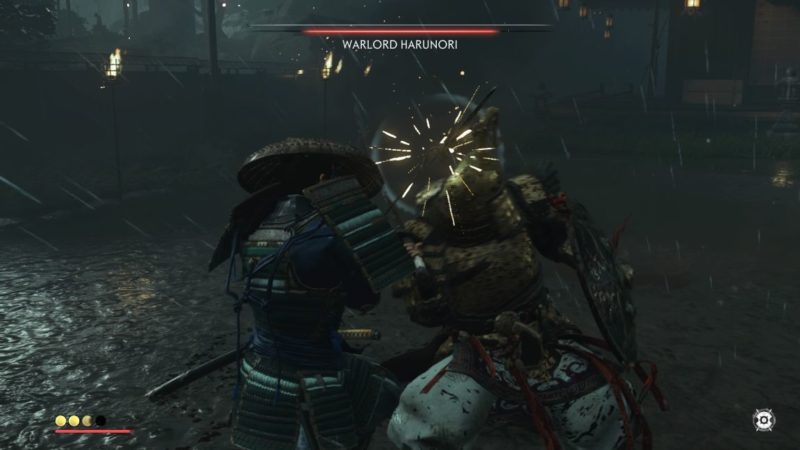 Raise the village banners
After killing the warlord, raise the banners to complete the quest.