The Value of Sake is one of the Tales of Tsushima in Ghost of Tsushima.
Your task is to help the Kii Sake Brewery get rid of the Mongols.
Here's a walkthrough of The Value of Sake in Ghost of Tsushima.
Rewards: Minor Legend Increase, Minor Utility Charm and 10 Linen.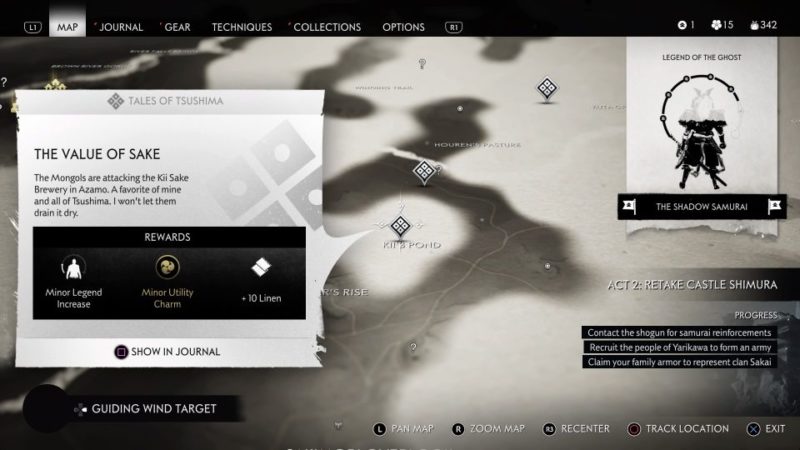 Speak with Kii
Head to the brewery to find Kii. Talk to her to begin the quest.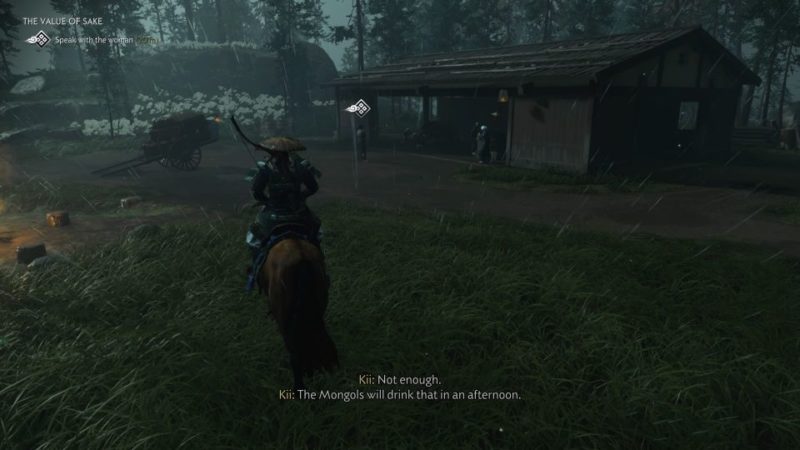 Find an ambush spot
Next, look for an ambush spot for the Mongols. Head towards the tall grass with flowers to hide.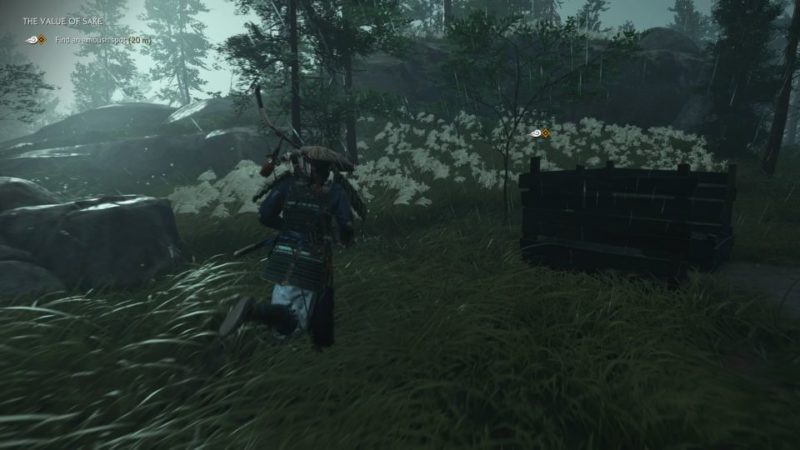 Defeat the Mongols
A Mongol patrol will appear at the brewery. Take them all out.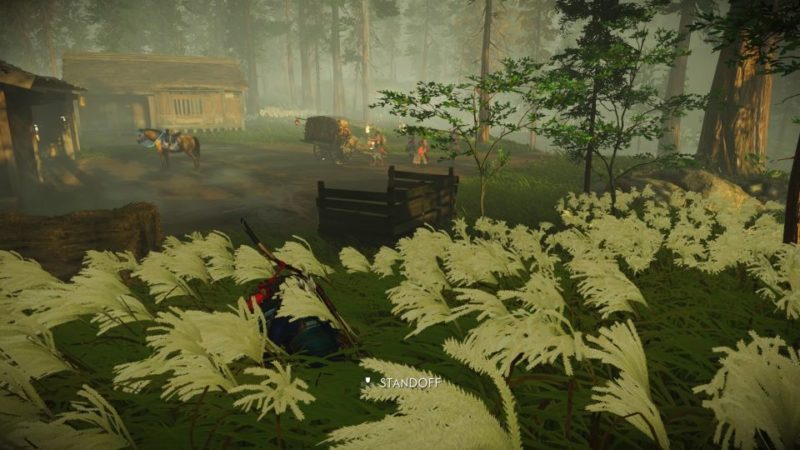 Defeat the reinforcements
After clearing the patrol, more Mongols will come. Kill all of them.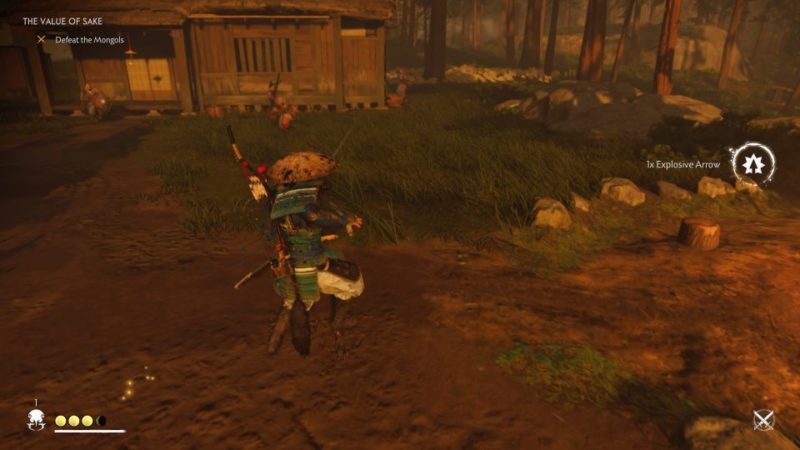 The quest ends here.