The Traitor is the fourth part of Lady Masako's Tales in Ghost of Tsushima.
Your task is to hunt for Headman Sadao and eliminate him.
Here's a walkthrough of The Traitor in Ghost of Tsushima.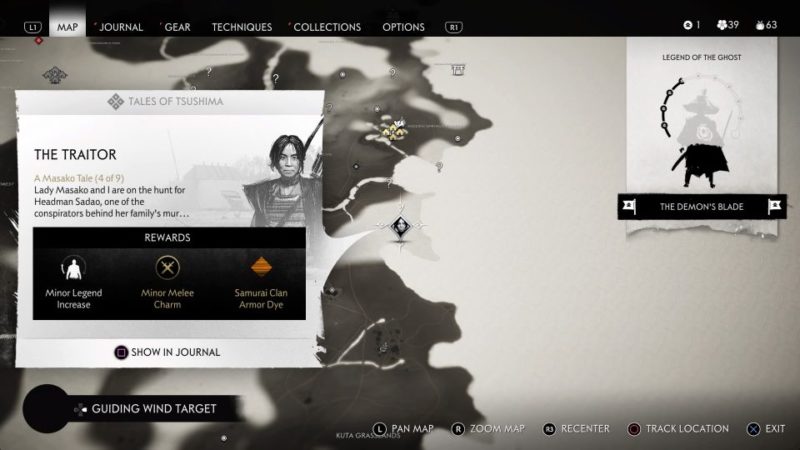 To begin the quest, talk to Junshin in Ariake.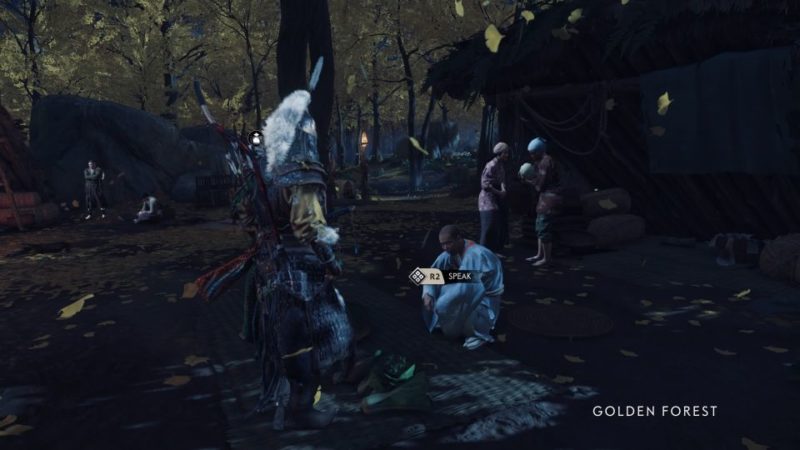 After speaking with Junshin, speak to Lady Masako instead to convey the message.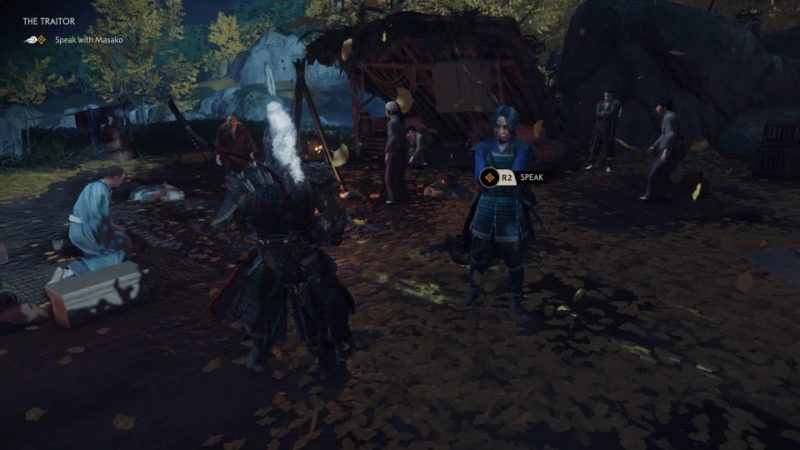 Head to the lighthouse
From the survivor camp, go towards the lighthouse. Masako will follow you.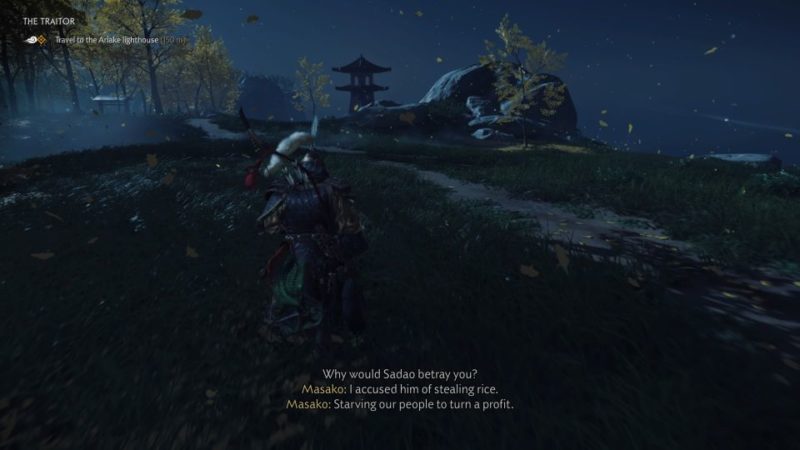 Defeat the bandits
Once you approach the lighthouse, Masako will shout and draw the attention of the bandits.
You can kill a few of them in a Standoff first.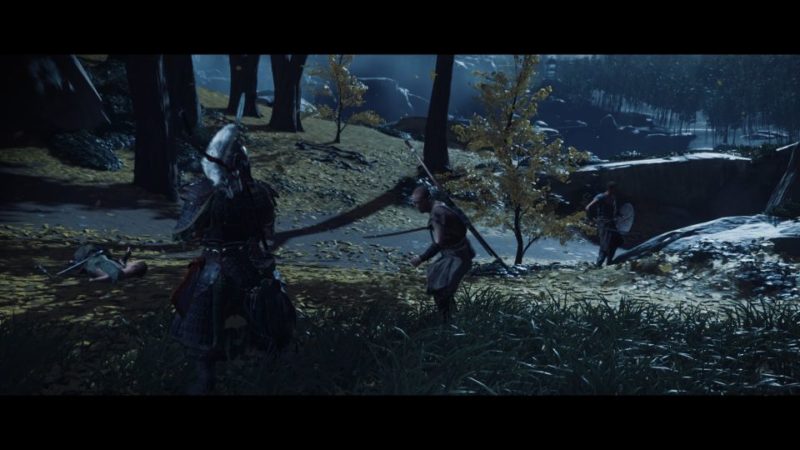 Take out the rest of them. There will be a couple of archers as well.
Once you're done, go up the lighthouse.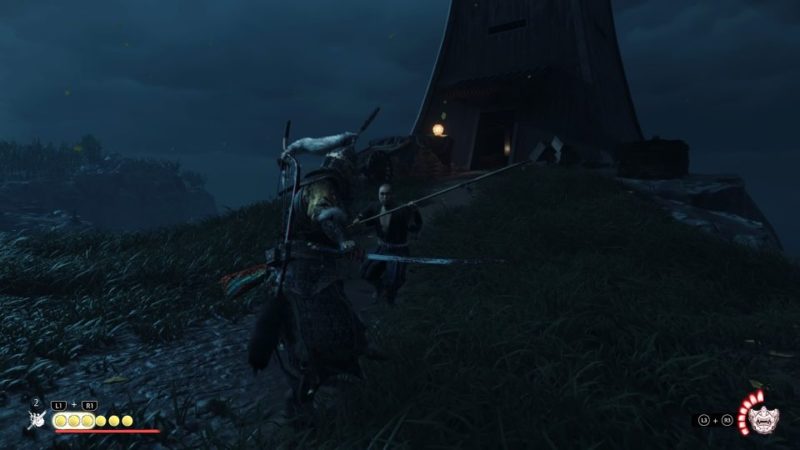 After reaching the top of the lighthouse, a cutscene will load.
Masako will kill Sadao herself.
Completing this tale will give you a charm.