The Cost of Iron is a side quest in Ghost of Tsushima near Kuta Grasslands.
Your task is to help the merchants eliminate the Mongols and find a peasant.
Here's a walkthrough of The Cost of Iron in Ghost of Tsushima.
Rewards: Minor Legend Increase, Minor Melee Charm and 4 Leather.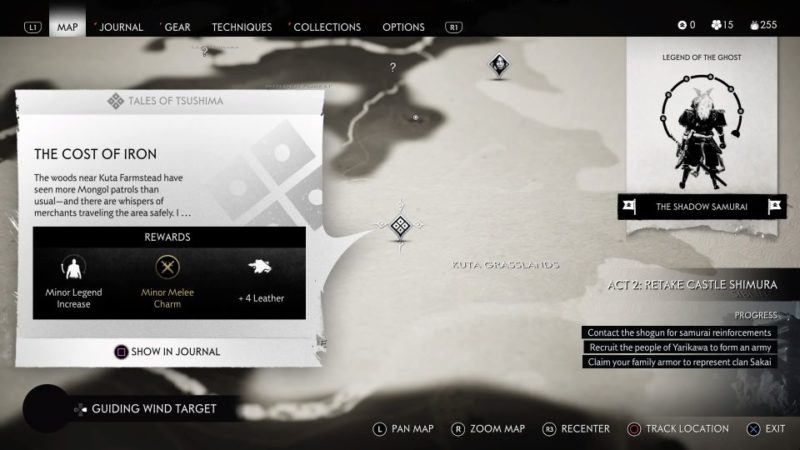 Investigate the home
Head to the marked location on the map and you'll find a house filled with injured peasants.
Talk to the guy to begin the quest.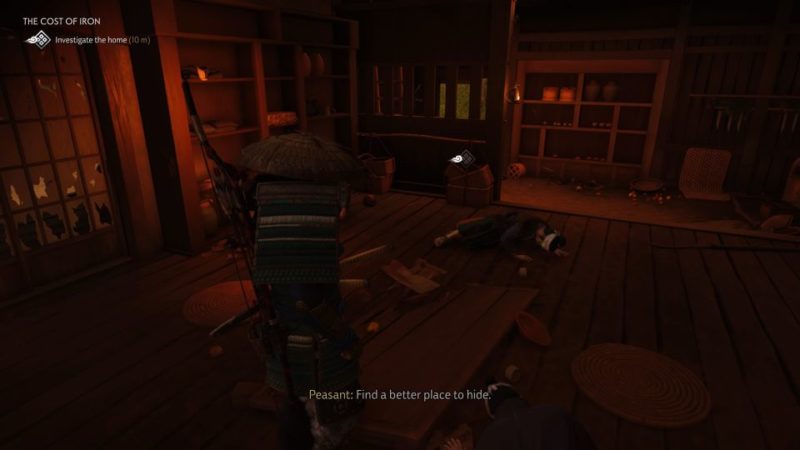 Investigate the area
After speaking with the man, go to the abandoned cart area. Use the guiding wind to lead you.
There, you have to examine the clues first.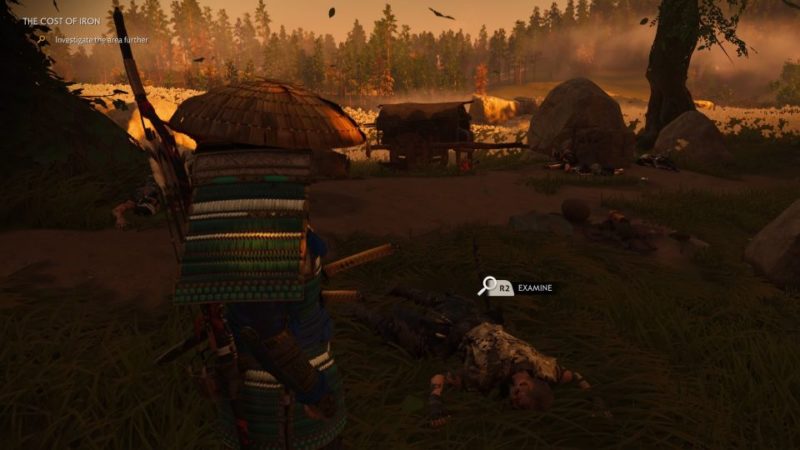 Check the cart
After examining 2 clues, investigate the cart instead.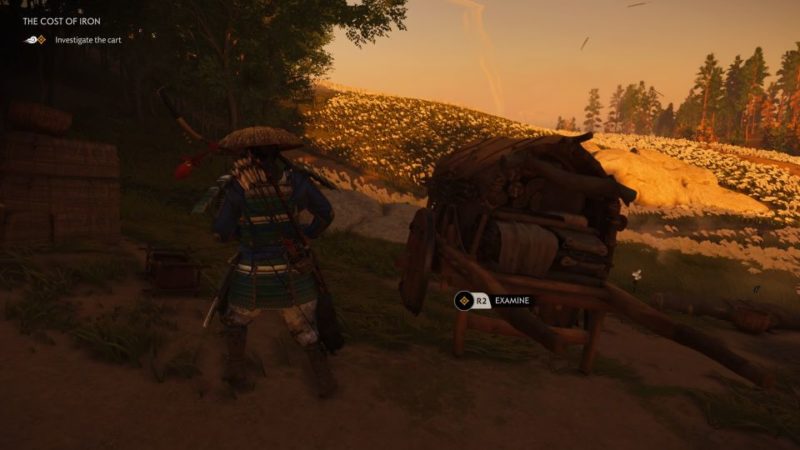 Defeat the Mongols
You will then be ambushed by fire arrows. Take out the Mongol archers.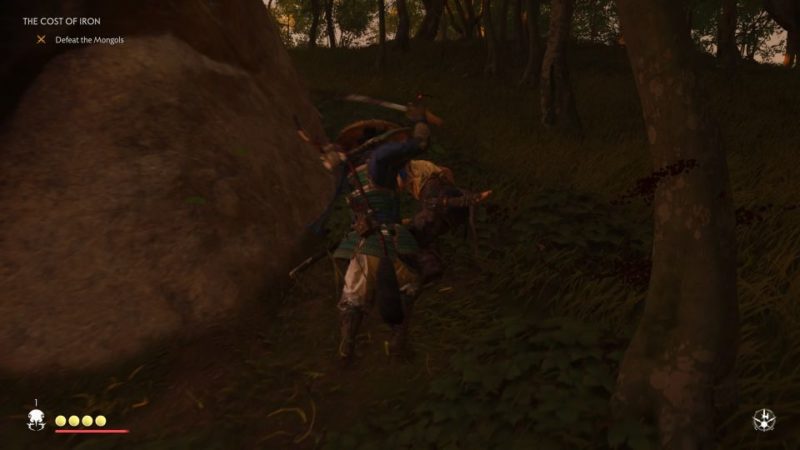 Speak with the survivor
Head back to the house from earlier. Talk to the same man.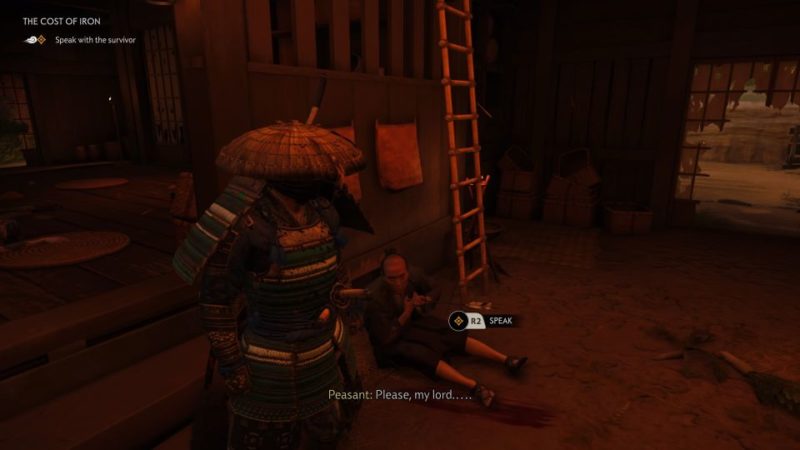 Track the footprints
Right outside the house, you should examine the footprints and follow the trail.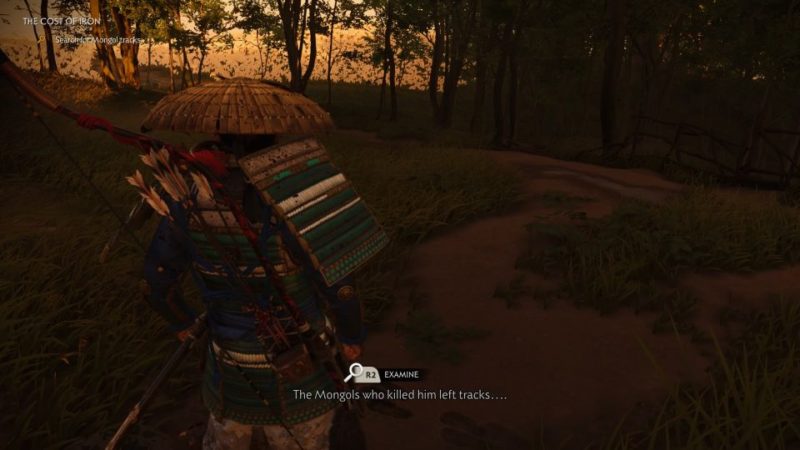 Search for the merchant
The footprints will lead you to a house surrounded by Mongols.
Defeat all of the Mongols first.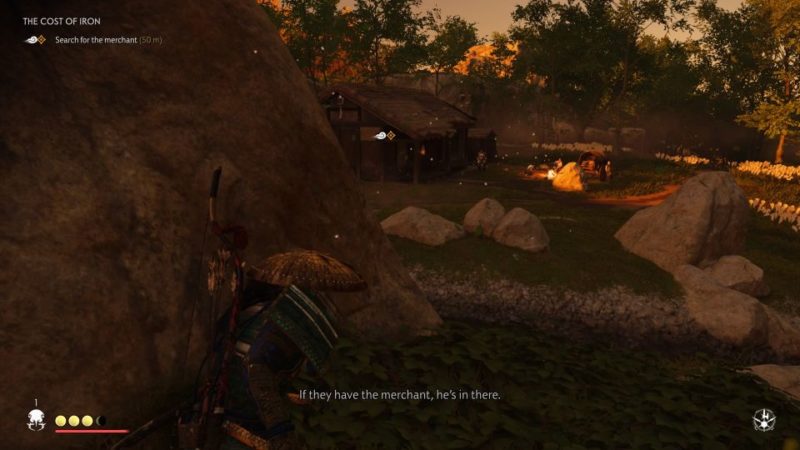 Next, rescue the peasant inside the house.
The mission ends here.