Stone Arch Crossing is a Mongol territory you have to liberate in Ghost of Tsushima.
You will get a Minor Legend Increase, 6 Steel and Stance Progress for the job.
Here's a walkthrough of Stone Arch Crossing in Ghost of Tsushima.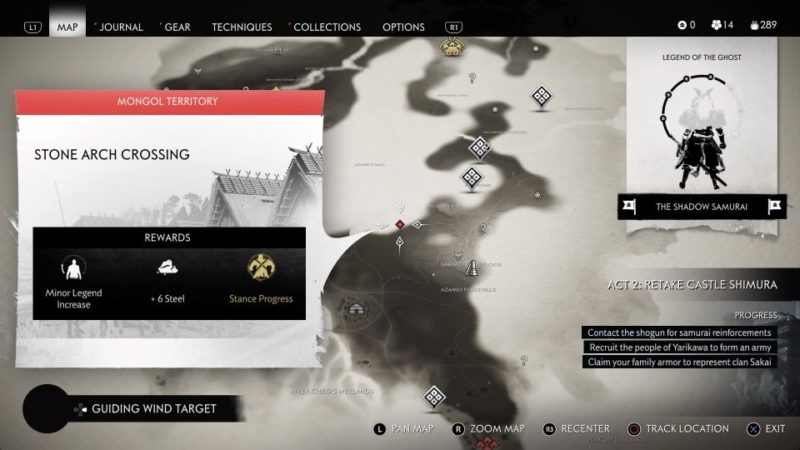 Objectives
Bonus: Kill an enemy with Heavenly Strike
Bonus: Find and observe Mongol leader
You should find yourself in an elevated position as you reach the encounter area.
Here, you should be able to rain arrows and take out most of them first.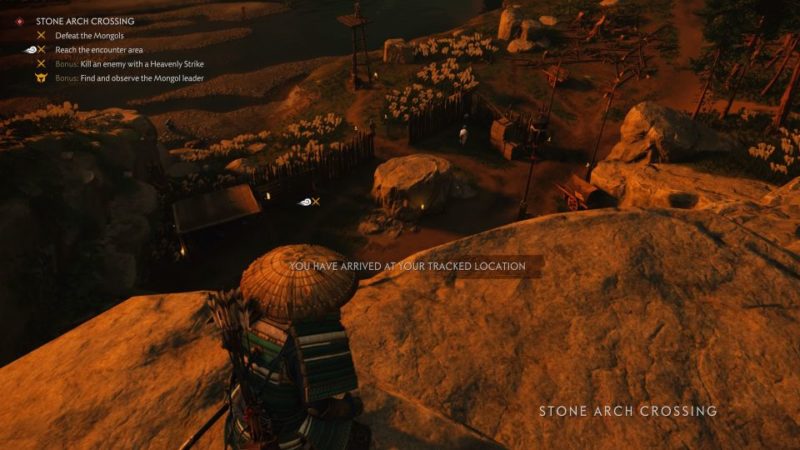 Kill the leader
To get more stance points, you should observe the leader first and later kill him.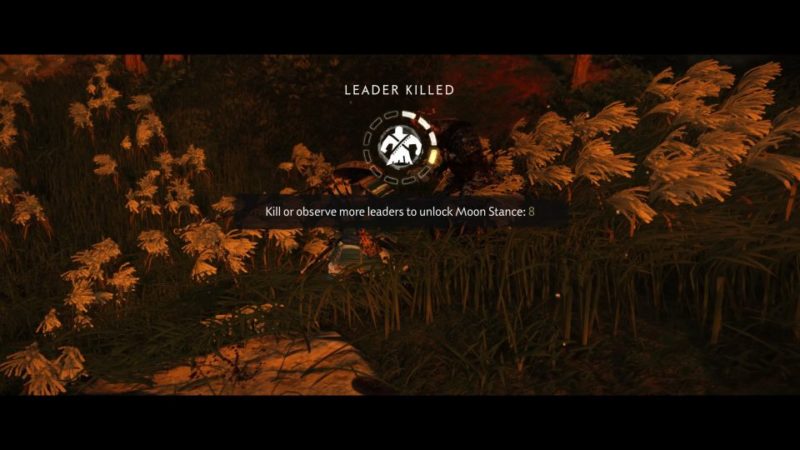 Use Heavenly Strike
There will also be bonus points for killing an enemy with Heavenly Strike. It's one of the Mythic Tale techniques.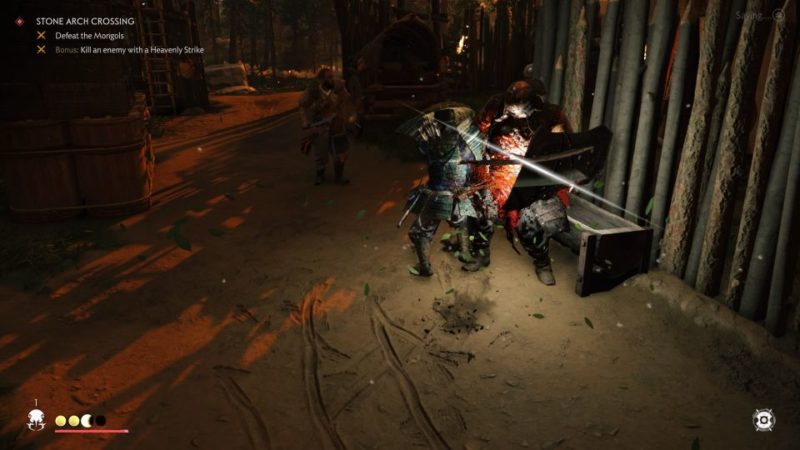 The job is completed once the Mongols are all dead.