Silent Death is part two of Yuna's tales in Ghost of Tsushima.
Your task is to get rid of the Japanese slaver brothers who are helping Altan.
Here's a walkthrough of Silent Death in Ghost of Tsushima.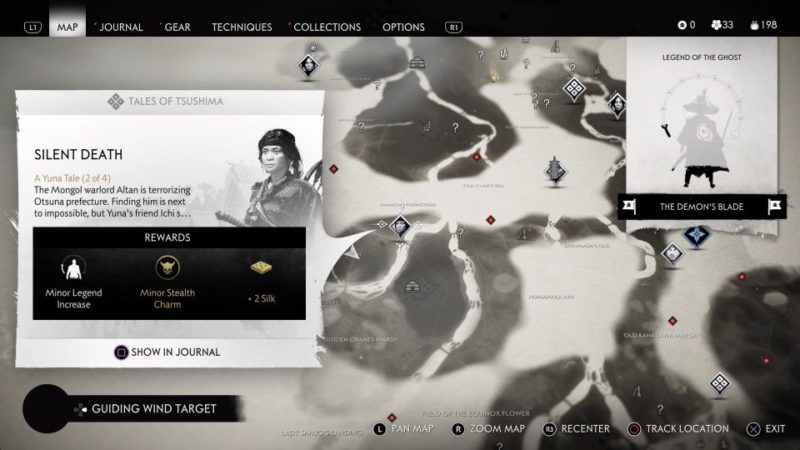 Meet Yuna
To begin the quest, talk to Yuna who is waiting near the farm.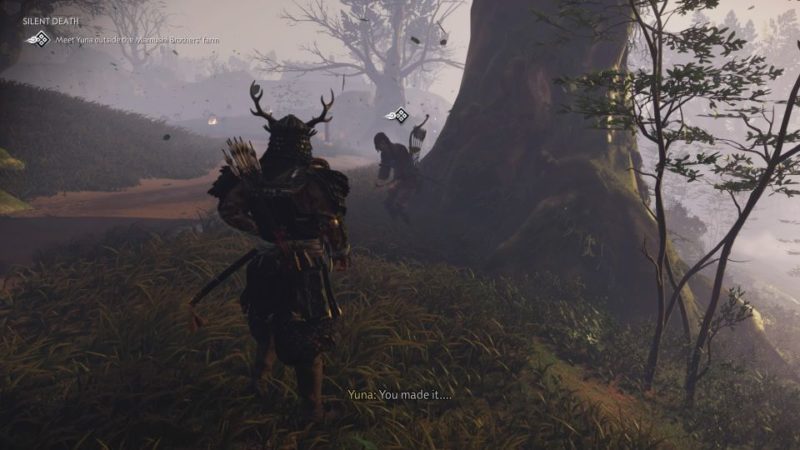 Follow her to the Mamushi Farmstead.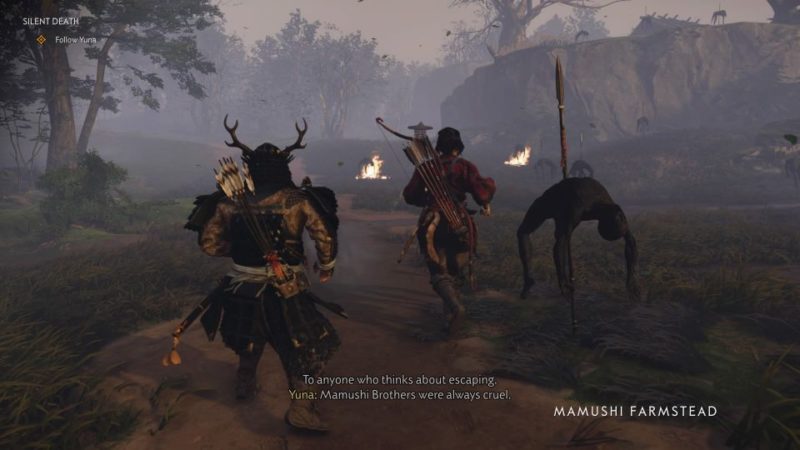 Sneak into the farm
The main objective here is to enter the farm unseen and assassinate the three brothers.
You also can't kill the other Mongol guards.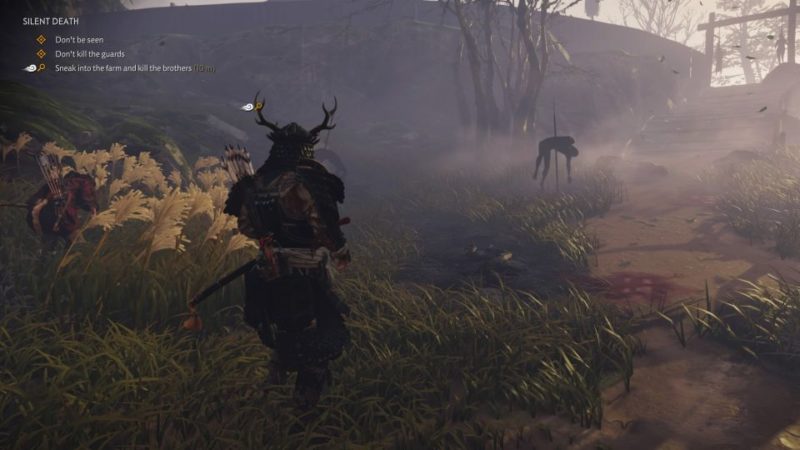 Kill the three brothers
The Mamushi brothers are separated into three locations.
Two of them are inside two different houses. You shouldn't miss them as they're pretty obvious houses.
Kill them and collect their heads.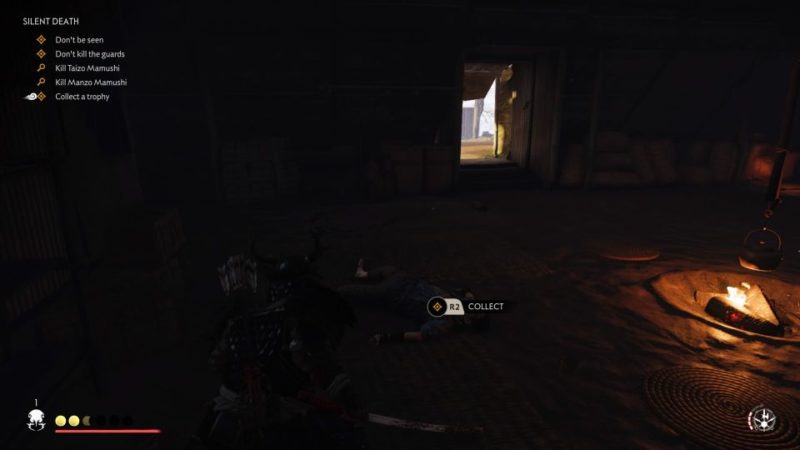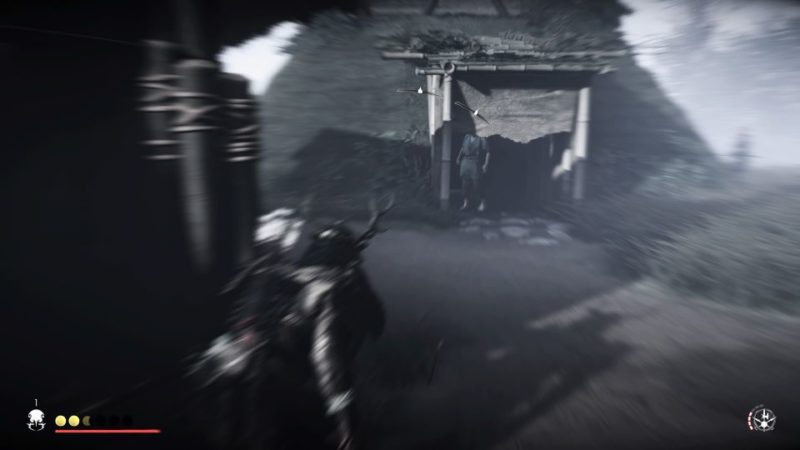 The last brother Manzo is located at the fields. You will see him commanding the slaves.
He dresses differently from the others.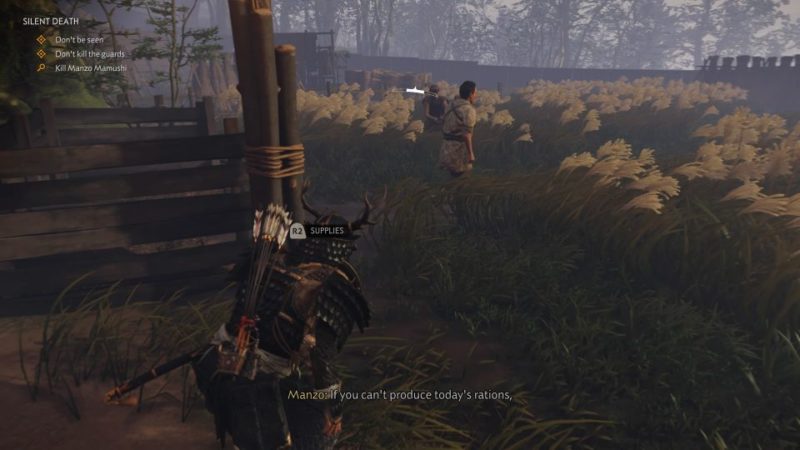 Escape the farm
After collecting their heads, escape the farm unnoticed. You can use the rooftops.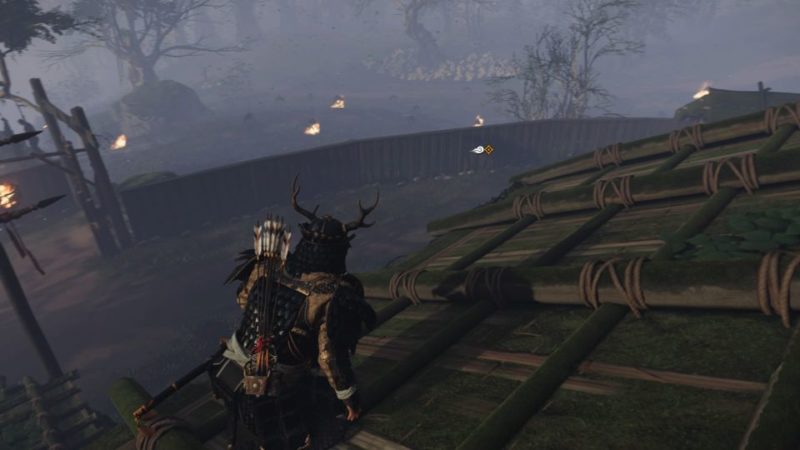 Hide in the grass
Next, follow Yuna and hide in the tall grass.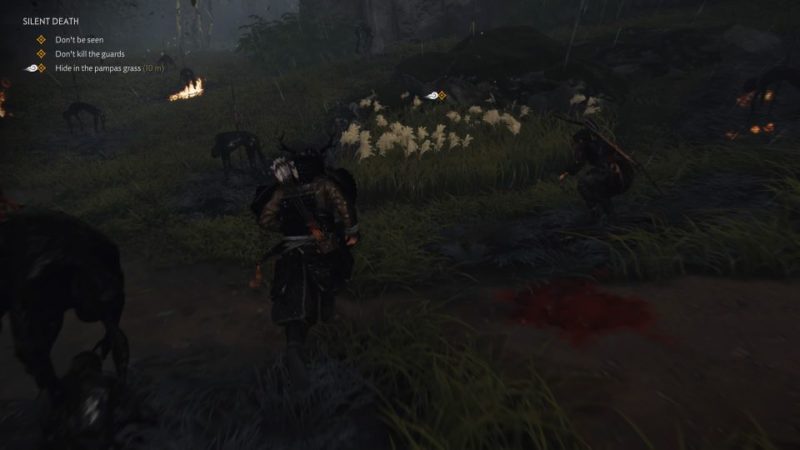 Reward
The quest ends here. You will get a Charm of Hidden Sight.