Liberate Kishibe Village is a Mongol territory to be freed in Ghost of Tsushima.
The rewards are Moderate Legend Increase, Technique Point and 2 Gold.
Here's a walkthrough of Liberate Kishibe Village in Ghost of Tsushima.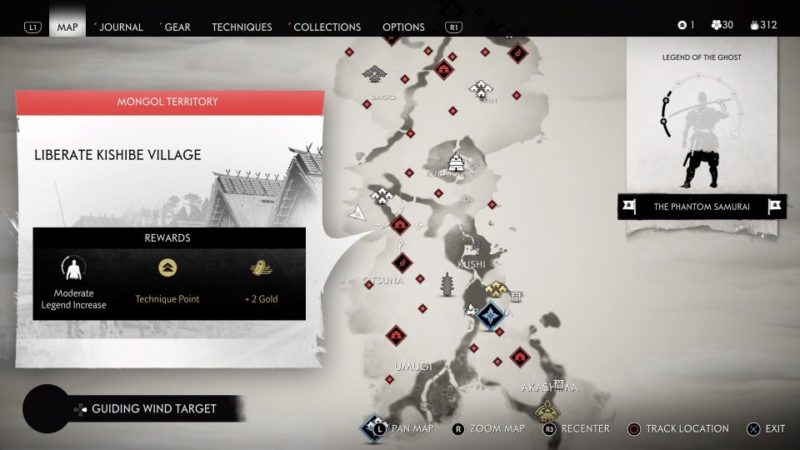 Objectives
The following are the objectives:
Destroy the black powder cache
Eliminate the war camp general
Recover 4 Sashimono Banners
Bonus: Kill enemies with poison darts (2)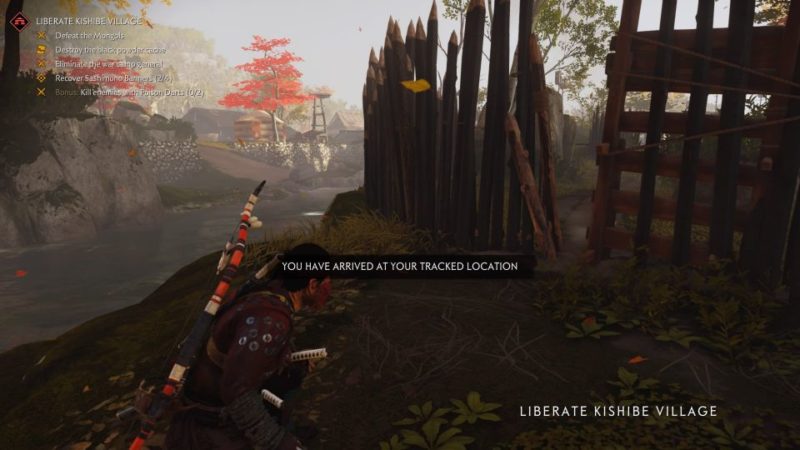 Kill the Mongols with poison darts
To get the bonus, you can just hide in the tall grass and use two poison darts to take down two enemies.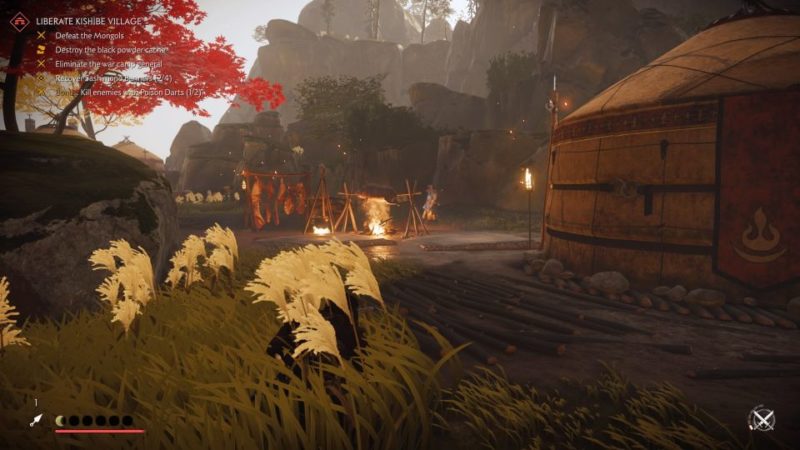 Destroy black powder cache
The powder cache can be destroyed at any time, not only at the end.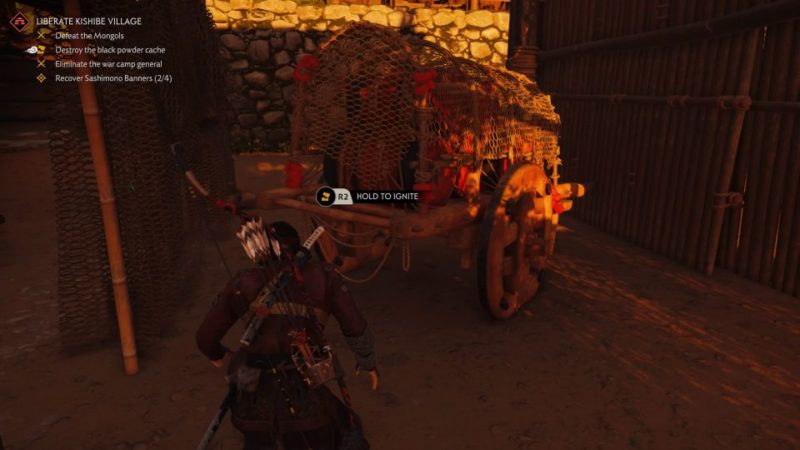 Collect Sashimono Banners
There are 4 banners in total to be collected in this camp.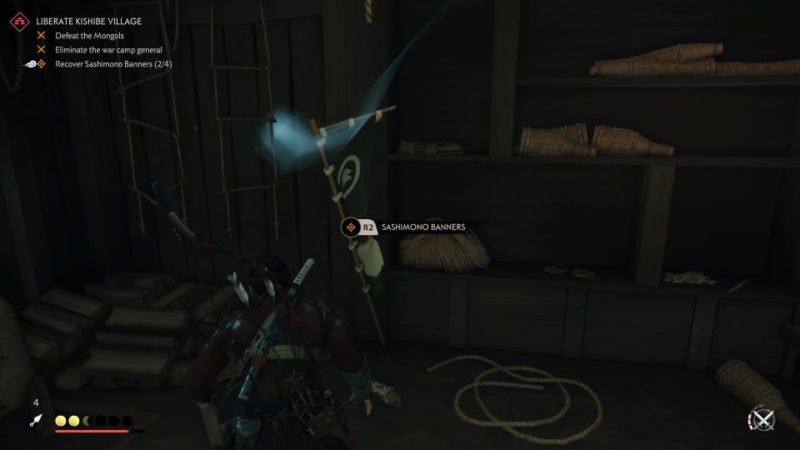 Kill the war camp general
Lastly, take out the war camp general.
You should find a Mongol Artifact inside the tent.